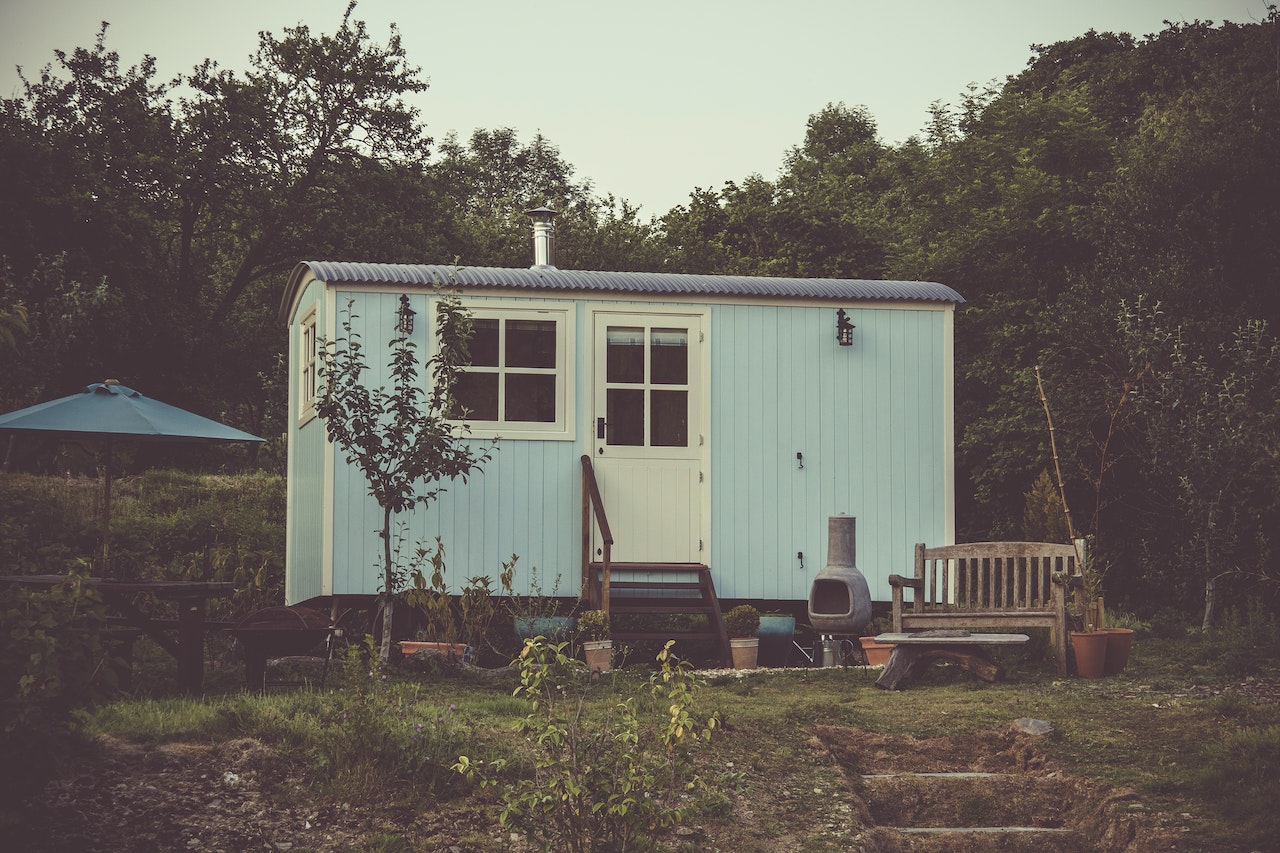 Practical ways to maximise space in your tiny house
Although tiny homes originated in the US, it is gradually gaining ground in the UK. Currently, approximately 8000 tiny houses have been built over the past year. Indeed, tiny homes are more eco-friendly, requiring less energy to cool or heat in different seasons. Therefore, you can be sure that you're reducing your carbon footprint. Moreover, you need fewer items to create a comfortable life, which is perfect for minimalists. Likewise, you don't have to waste time on cleaning and arranging. Despite these, you may struggle with limited space, and it's easier to accumulate clutter that makes your home uncomfortable. However, you can avoid this with the right strategies. Here's how to maximise space in your tiny home.
Invest in practical storage options
Traditional storage options like wardrobes, cabinets, etc., may not work well for tiny homes, as they consume space and cramp up your area. This may make navigating and cleaning your home difficult. Fortunately, modern home storage has been designed with functionality, and they can suit your living space without compromising comfort. And one such option is incorporating your storage into your walls. Although this is mostly used in bathrooms, it can be incorporated anywhere. And several options are available, and you can choose what best suits your home design preferences.
For instance, you can install a floating cabinet in your kitchen and cover its door with a mirror, artwork, or wallpaper. You can also consider custom storage columns, so keep this in mind. Floating shelves, wall-mounted consoles, bifold panels, and open-shelf embellishments are worth considering. Storage beds are another idea worth considering. Storage boxes or bins may be cumbersome, and finding where to place them can be challenging. However, buying a bed with ample storage areas can make all the difference, so keep this in mind. Staircases with in-built shelving are also a great option, so feel free to consider this.
Consider multi-functional furniture
Multifunctional furniture can be used for various purposes and are great for tiny homes. For starters, you can enlarge your living space by reducing furniture pieces. Since you wouldn't buy excess furniture, you can save more money. Moreover, multifunctional furniture promotes the minimalist lifestyle and reduces the accumulation of clutter, so keep this in mind. Fortunately, you can incorporate different furniture options into your home. For example, you can invest in futons; they act as sofas during the day and beds at night. Consequently, you can consider murphy beds, as you can push them into your wall when not in use.
If you're a bookworm, you can buy a bookcase with a foldable chair for increased functionality. Some side tables can double as comfortable dining tables, so keep this in mind. Floating desks with shelving, mirrors with hooks, stackable beds, etc., are also options you can consider. Before buying any furniture, consider your family, lifestyle needs and home's interior design. Experts also advise investing in flexible options to refresh your home's ambience. For instance, cushions with removable covers can work well.
Build a loft
A one-storey tiny home can't accommodate your needs? You can solve this issue by building a loft. Not only does it increase space and add square footage, but you can create a private area irrespective of your home's size. Moreover, you can leverage it however you want, whether you want an office, a bedroom, a kids' play area, etc. However, you should note that not all tiny home roofs can accommodate a loft. So, it's essential to examine yours before building one. Also, you don't want steep stairs that increase your fall risk. Therefore, you'll find it helpful to speak to your builder for a more informed decision.
Sometimes, half lofts will be ideal, so keep this in mind. Your use of this space can influence its size, so feel free to consider this. For instance, a loft bedroom requires larger space to accommodate your bed, while a loft office or storage may require less. And if you use your space for a bedroom or office, ensure that you can sit up and move around comfortably. You should also know that it can become warm in your loft, and preparing for it is essential. As a tip, invest in a skylight, window and ceiling fan to improve airflow and enhance your comfort.
Make use of lighting
Inadequate lighting can make your living space feel cramped and small. Sometimes, lighting is all you need to make your home appear bigger, as it eliminates shadows. And you can leverage natural and artificial lighting to achieve the best results. To allow natural light in, ensure that your windows are large enough. You can also install a skylight to increase how much sunlight penetrates your home. You can also leverage mirrors and reflective surfaces to bounce sunlight around your home and reach areas the sun can't reach. Experts also advise using lighter colour shades when painting your home. White, lavender, pastel yellow, grey, light blue, etc., are ideal hues, so feel free to consider these. While at it, you can work with painters and decorators for a more professional paint job, especially if you can't paint yourself.
Despite its benefits, sunlight fades when the sun sets. And you can't stay in darkness until the next sunrise. Therefore, installing artificial lighting becomes essential. As a tip, use recessed lighting to enhance your home's size and provide ample illumination in compact areas. Consequently, use multiple artificial light sources simultaneously to expel shadows. Vertical lighting, cabinet lighting, and backlighting are options you can consider.
Spruce up your outdoor space
Your tiny home isn't limited to your indoor space; use your outdoor area to maximise space. Indeed, sprucing up your outdoor area can encourage you and your family to spend time outdoors. And it's easier to designate this area for daily activities and using your indoors for resting. You can build an outdoor kitchen and dining area to enjoy mealtimes outdoors. Creating a garden and investing in lounging and relaxation furniture is also helpful, so keep this in mind. 
*This is a collaborative post.