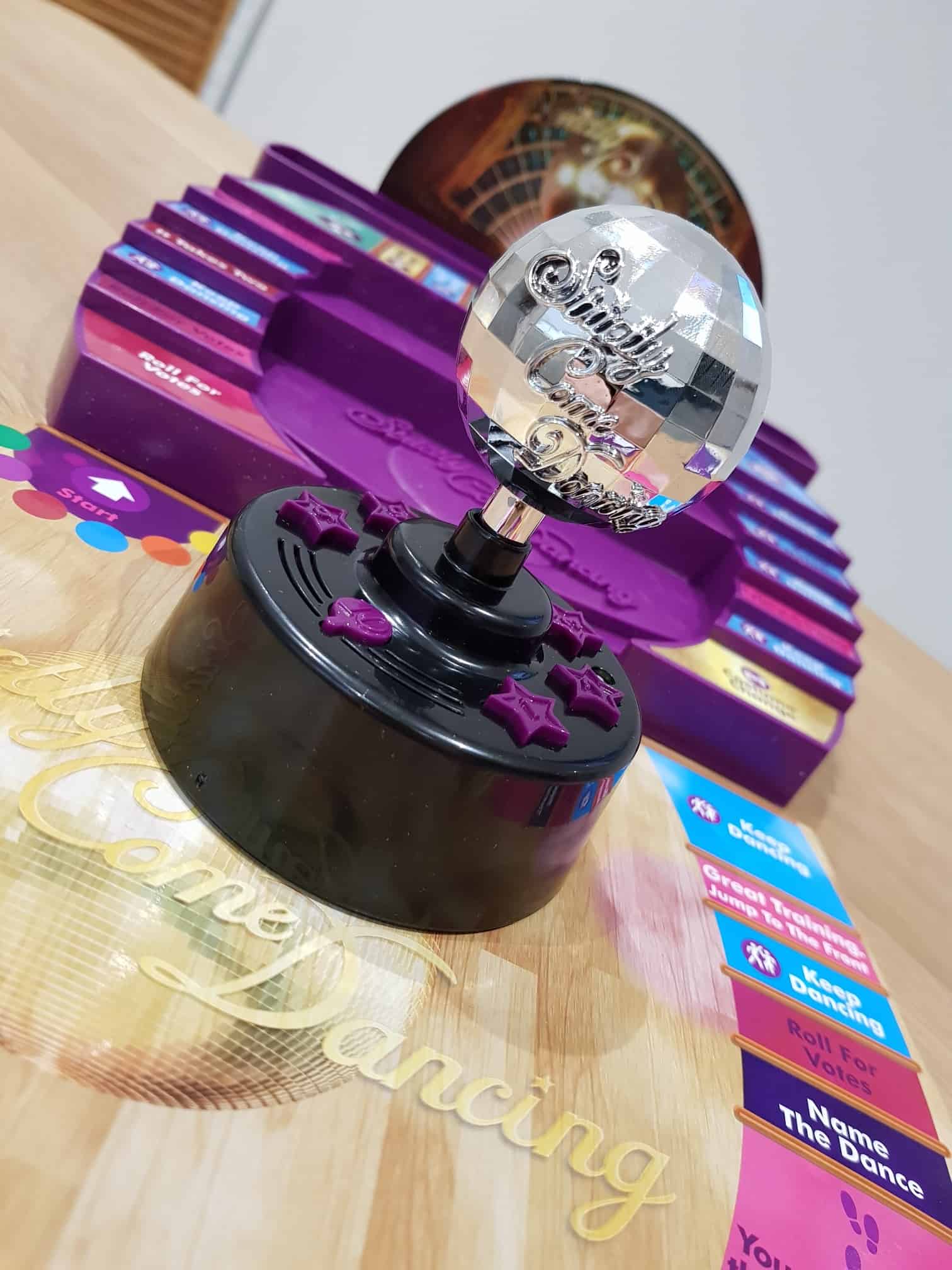 Strictly Come Dancing Game | My FAB-U-LOUS Review
We all know the return of the orange tans, spandex and sequins, the promise of Blackpool and glitter ball trophies can only mean one thing. The countdown to Christmas is well and truly on as it's the return of Strictly Come Dancing.
This years series has had its fair share of scandal, relationship break ups and uproar over the judges keeping certain celebrity dancers in over others. I think we've seen more of it on the showbiz pages of the Daily Fail as opposed to the BBC1 slot on a Saturday, so you can imagine my delight when I found out that toymaker John Adam's had brought out Strictly Come Dancing : The Boardgame, complete with the voice of Craig Revel Horwood and that all important glitterball!
The glitzy game is suitable for 3-6 players, aged 8 and over – unfortunately Sofia and Arlo didn't qualify to test it with me so I had to rope in a couple of my girlfriends where we fizzed and glammed our way round the board.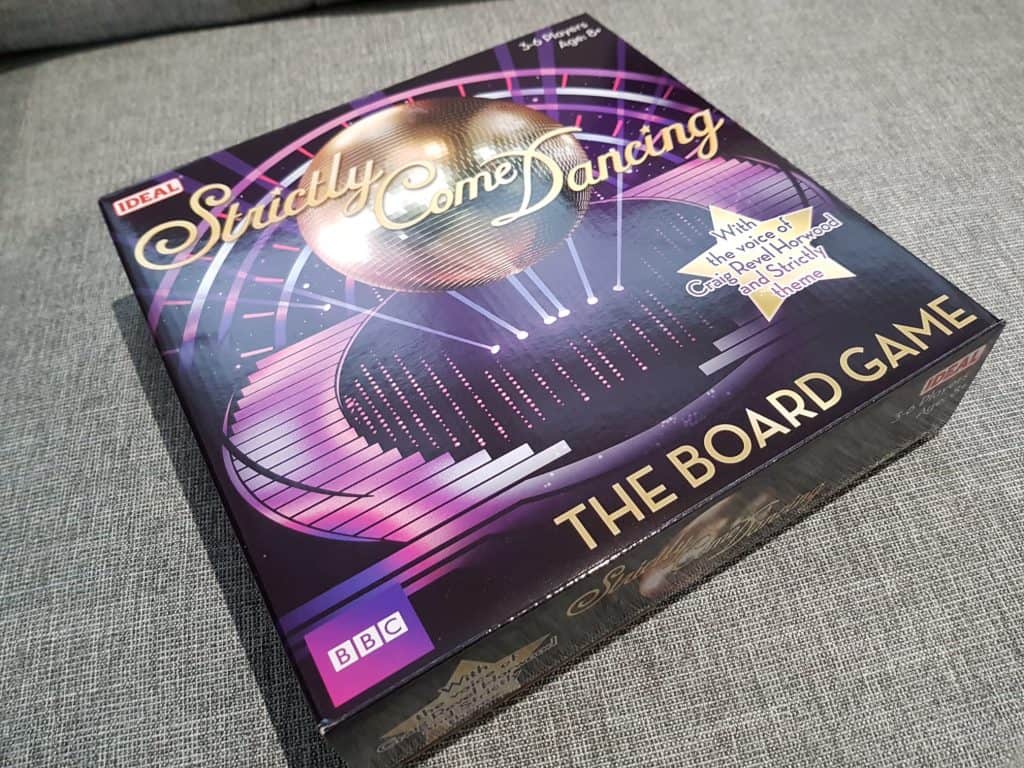 What's the Strictly Come Dancing game all about?
As glamorous as a game can get, this one comes with a board complete with two sided dance floor and sweeping staircase (which are really just missing Tess and Claudia sashaying down them), revolving glitter ball speaker and voting paddles. The glitter ball speaker features six tunes, including a Waltz, Jive, Charleston and that all important Cha Cha Cha so you can sass and shimmy your way around the board.
The aim of the game is to get through the training sessions answering trivia questions, challenges and performing dance-offs (be warned: this can get very competitive…and entertaining!) with the goal being to win as many votes as possible and get your hands on the all important glitterball trophy.
Once you've exited the staircase, a roll of the dice determines what the dancefloor has in store for you and where you land could be a multiple choice, true or false question, costume change, a theme week or name that dance – so there's heaps of variety to keep your mind active and your competitors at arms length!
The two players that make it to the game's 'live final show' can take it in turns to perform a 30 second dance in true Strictly style to one of the six tunes that are played on the revolving glitterball speaker, or if you're not feeling footloose then there's the option to take on the finger Cha Cha challenge.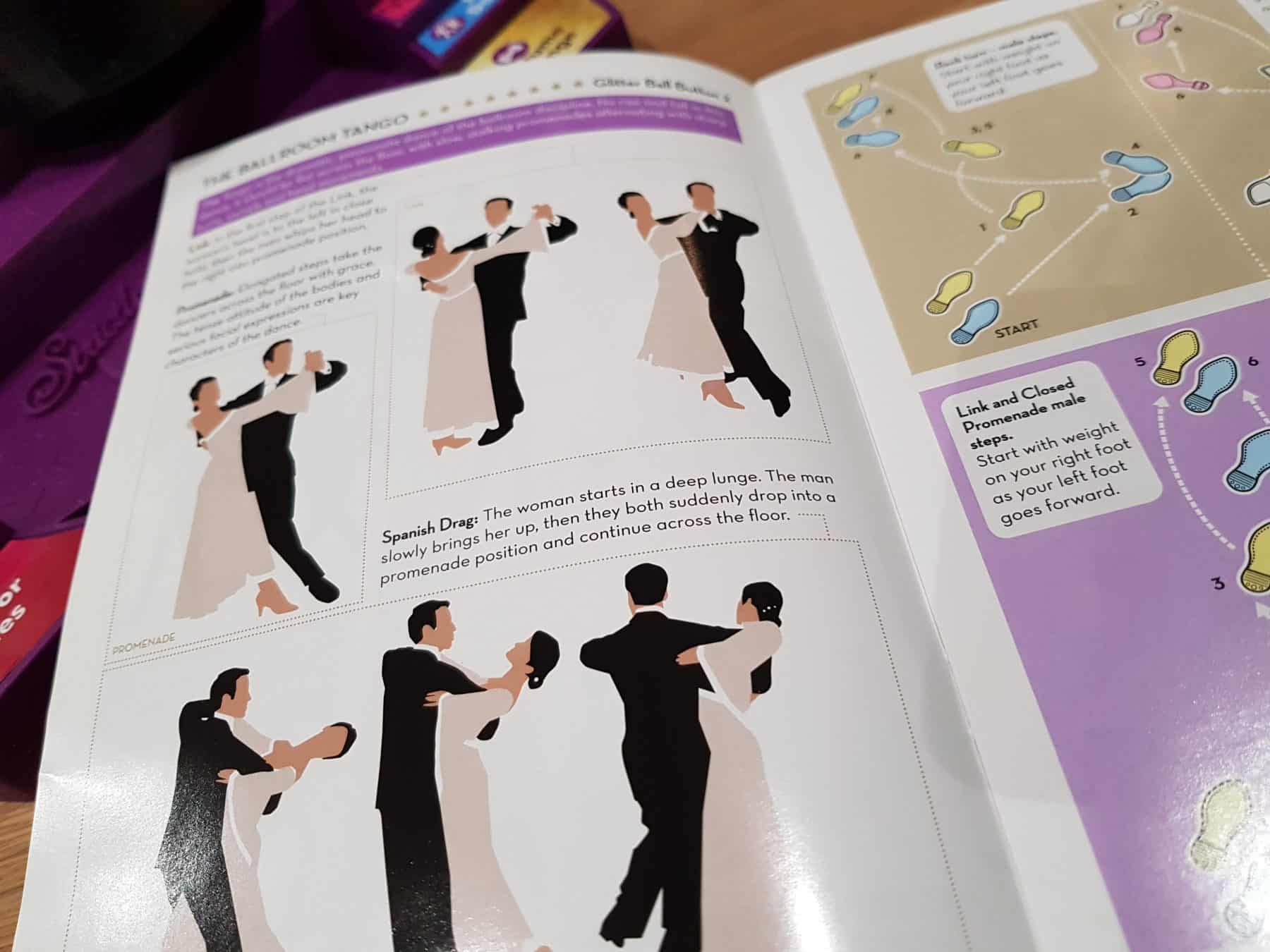 I'd recommend the live dance decider, not only is it hilarious but you get to use the voting paddles to score each dancer – once the scores have been added together, you can input the numbers to hear Craig's summary of your performance. Will you be Bruno, Craig, Darcey or Shirley?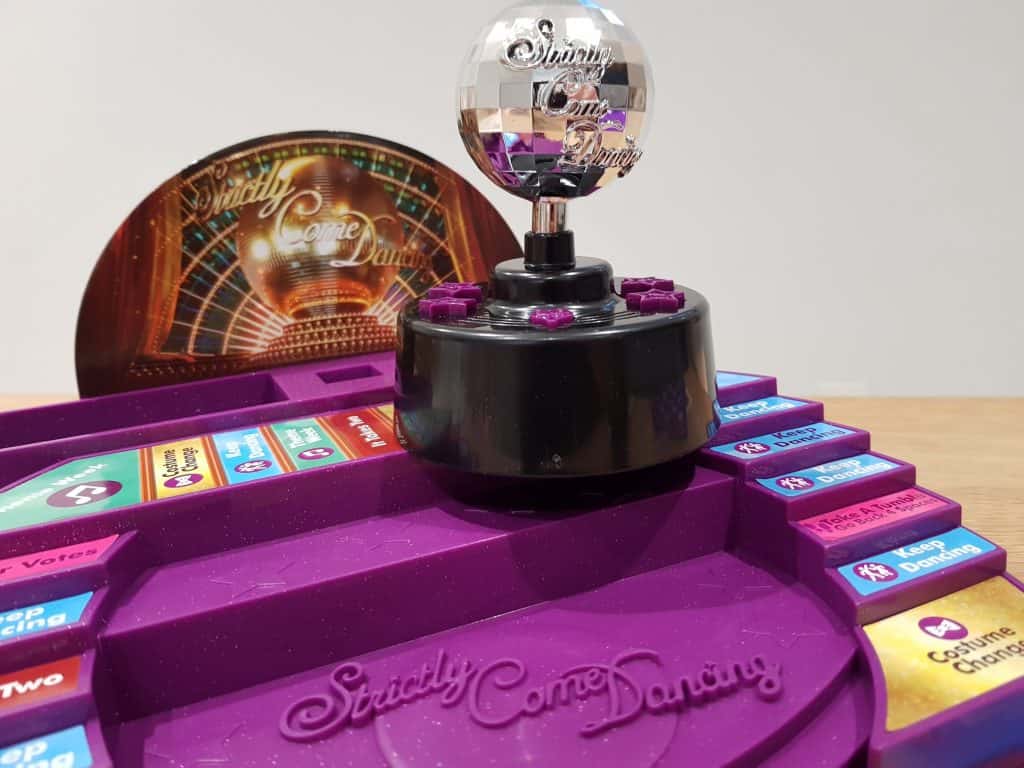 Is the Strictly Come Dancing game worth a go?
…it's definitely a seveeeeeeen from me. A brilliant, fun and interactive game with lots of laughs. My score might have been a bit higher but the game didn't come with stickers pre-stuck to the stairs so you do have to do that yourself before you can start, it also doesn't come with score sheets or pen/pencil.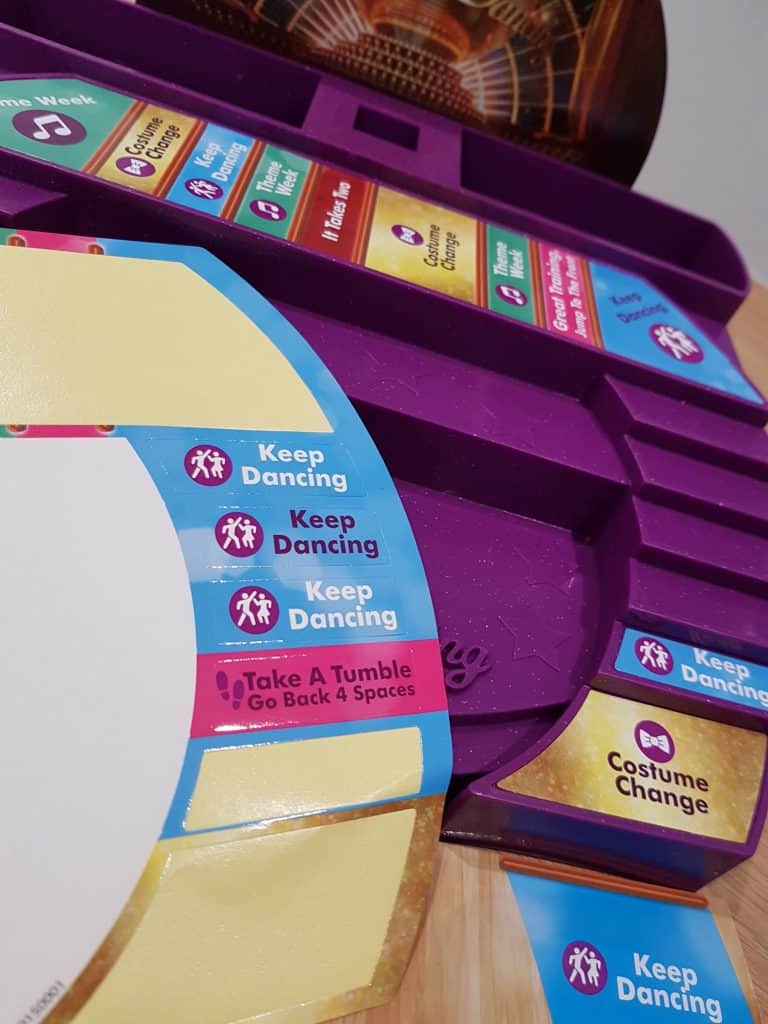 It's worth noting too that the game also requires 3 x AAA batteries which weren't included, meaning a mad dash to the local shop – where I managed to also pick up another bottle of fizz, so I guess not all endings are bad…
Why not grab your game ahead of the real Strictly final on Sunday 15th December? You can get it here!