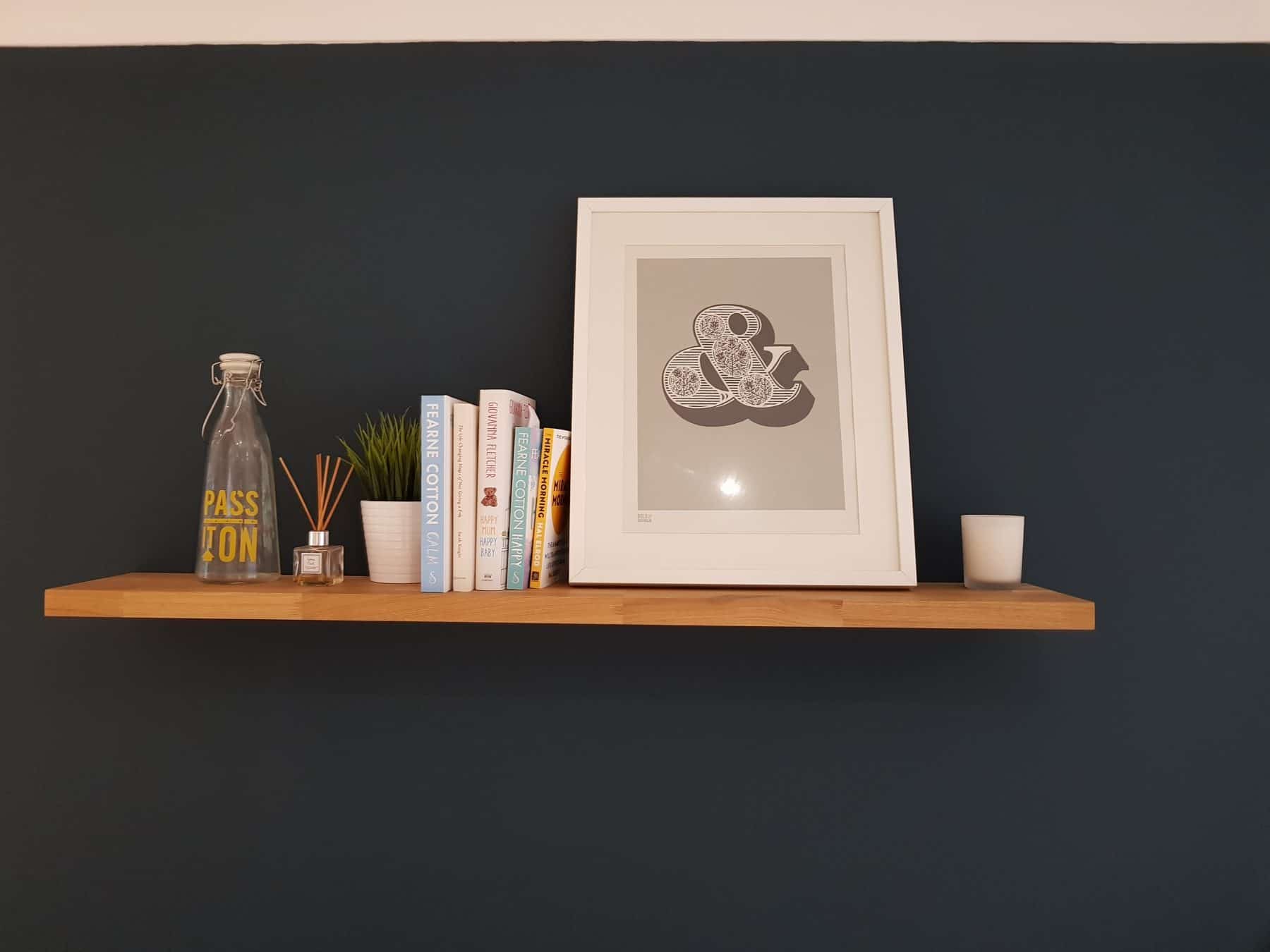 Corners of our home | The Lounge
When we brought our house, we decided to focus on making changes to the downstairs first. We decided to do this as these were the areas that we would be spending most of our time in, and the main areas where we would entertain people. So the first room that we set to work on was the lounge.
We painted all of the walls a light grey, added some Duette white pleated blinds – we chose these because they're great for keeping the heat in, and with our house being open plan we need all the heat conservation we can get!
LagerDad getting the Pinterest home fever soon saw us transform one wall from the light grey to Farrow & Ball Hague Blue (is there any other colour to have?!) to create a feature wall, which made it feel so warm and cosy – perfect for this chilly season.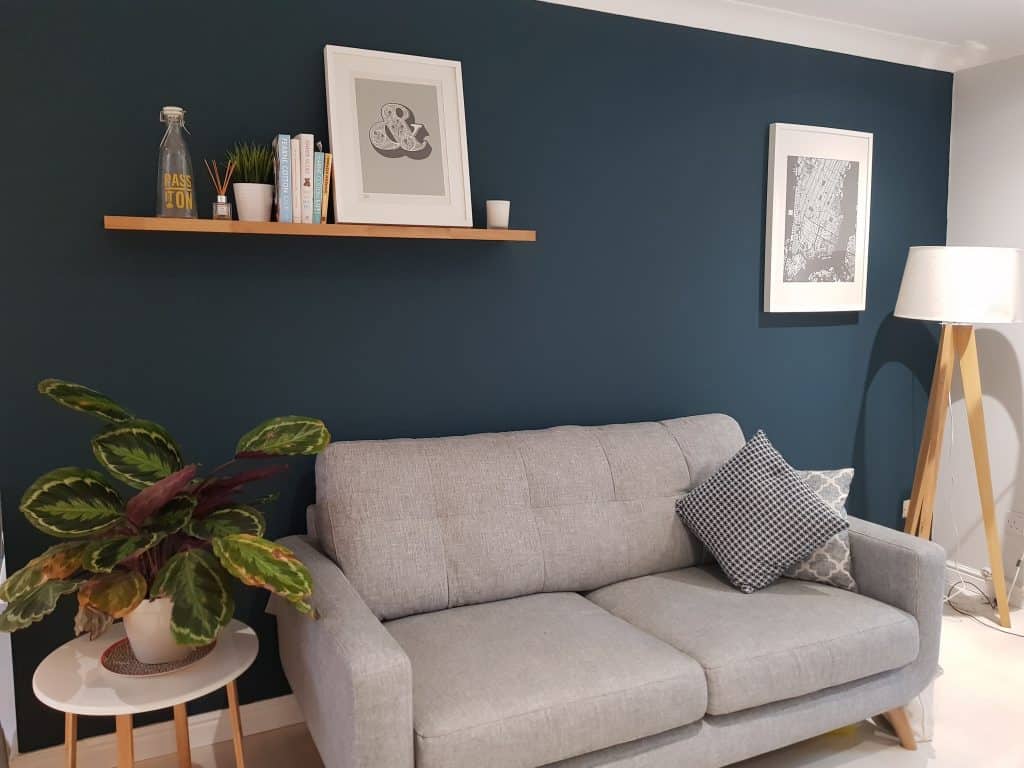 Our rug is from Swoon, but to be honest it has seen better days, the kids love sitting at the coffee table for breakfast and as a result there are crumbs and coco pop milk residue smudged in the fibres.
The sideboard is from Habitat which houses DVDs in the centre section, Arlo's changing stuff to the right and our wedding albums and cards to the left….the latter never gets opened!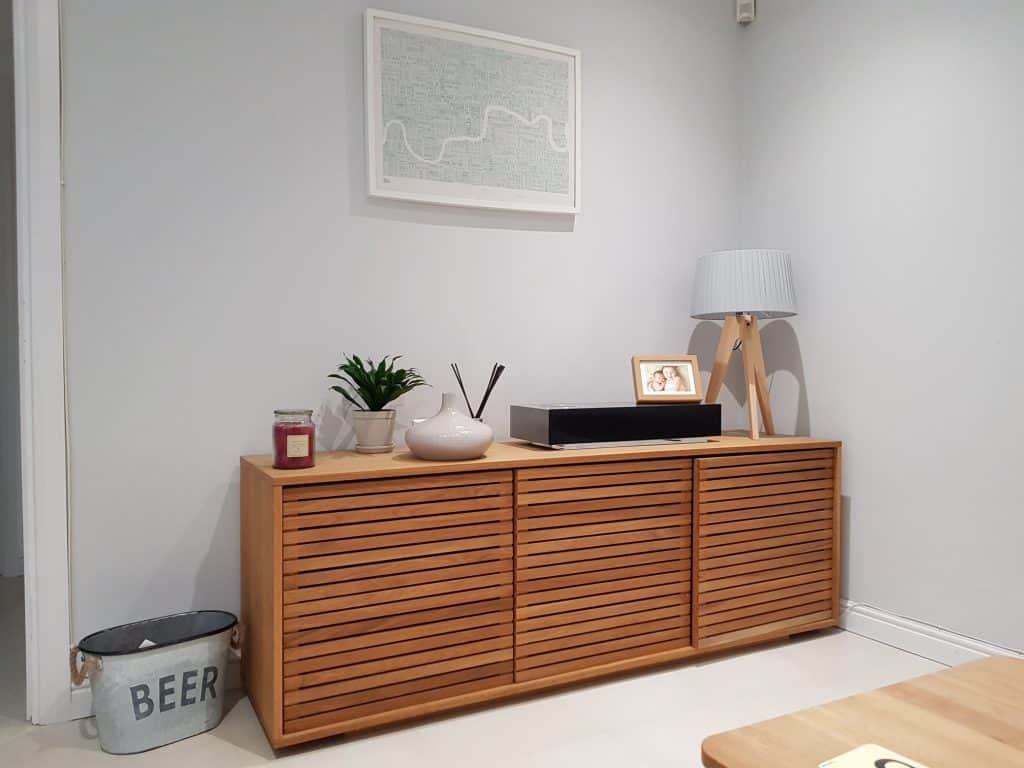 Our scandi style coffee table is from John Lewis which always has at least one pack of wet wipes stored underneath for easy reach; we also have the matching media unit but since we had the TV wires chased into the wall, out of Arlo's reach, we made that redundant into LagerDad's 'games room'.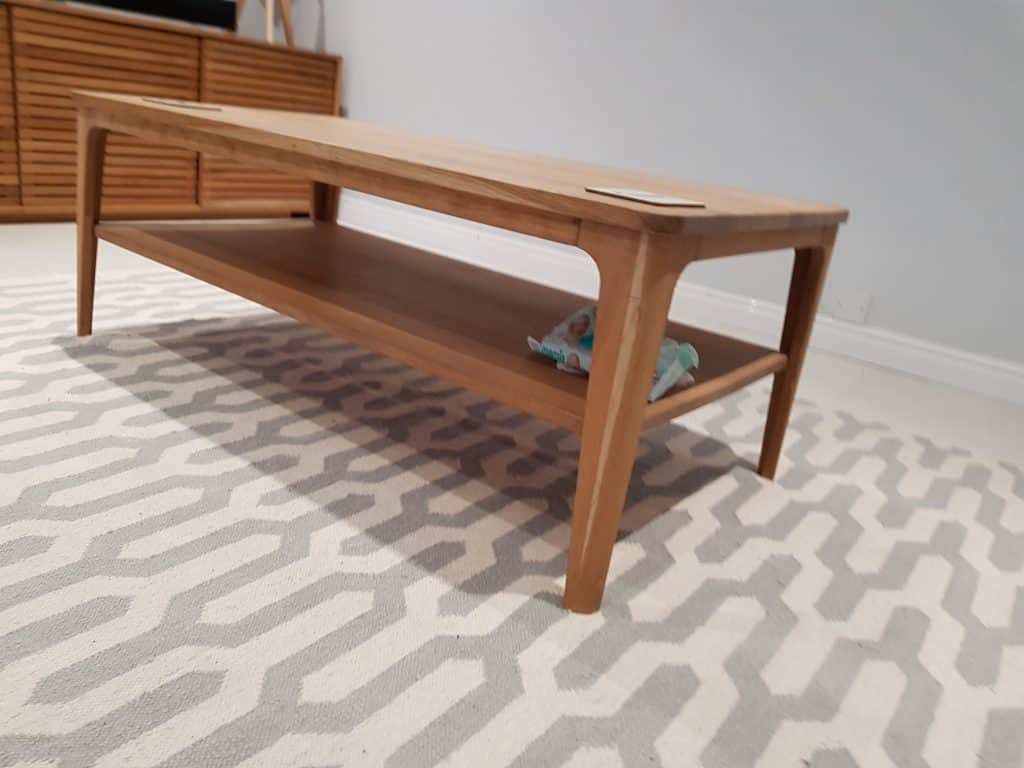 The floor lamp is from Habitat, and guards my ironing corner, I refuse to let anything go into this corner as it's where I stand most evenings doing the ironing (I know I'm so rock & roll right?!) and doing it anywhere else just doesn't feel right. The 'hanger and ironing pile' is a wooden box from Ikea which was about £15.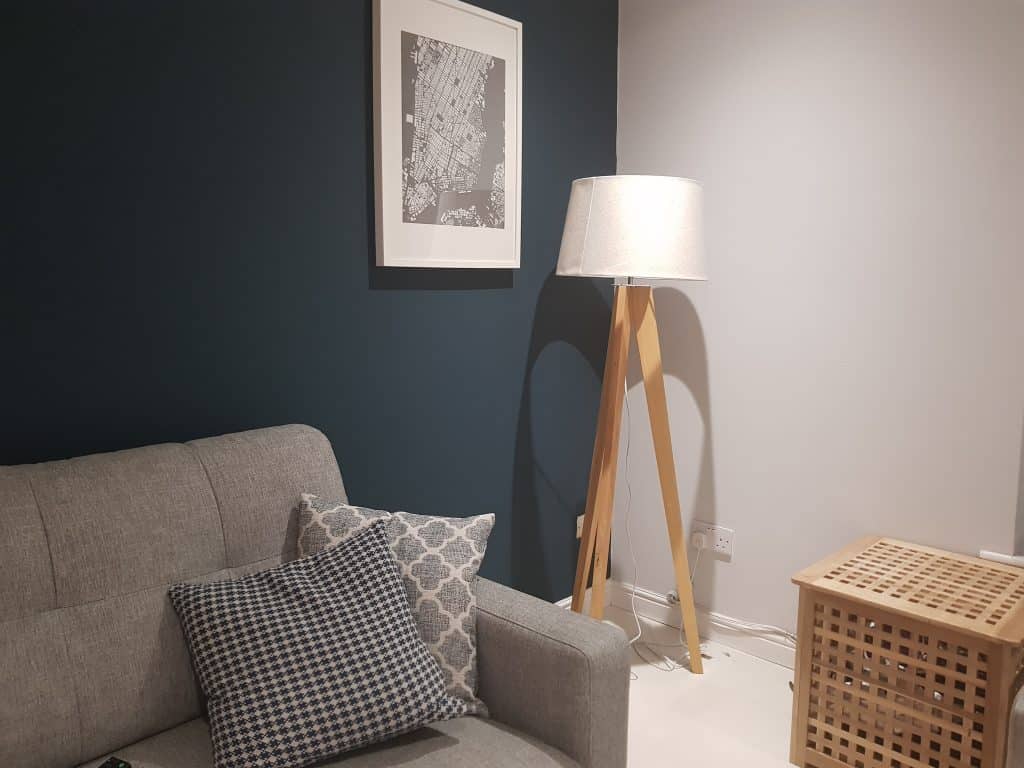 Our oak floating shelf from The Floating Shelf company is one of my favourite features in the lounge, we took it down when the wall was being painted and the room felt so odd; this little ledge of love houses diffusers, candles, collection of books and, you guessed it….another picture.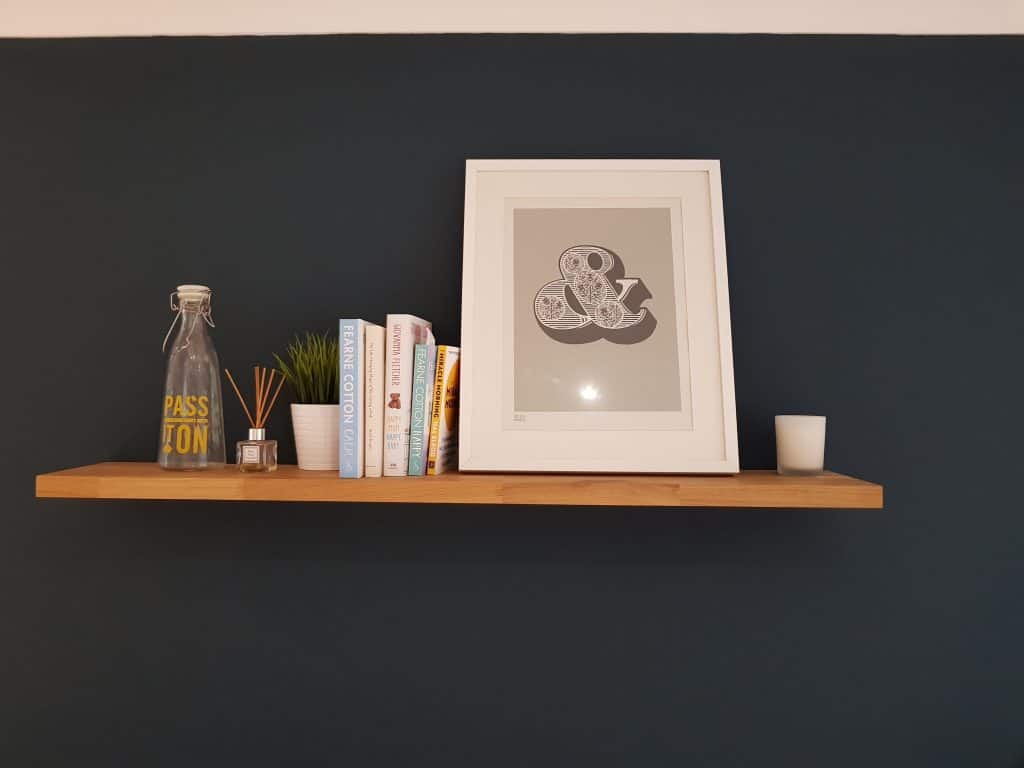 All of the pictures in the lounge, and throughout the house, are from Bold & Noble. You might guess, LagerDad loves  a picture; I think we need to build some more walls for his obsession.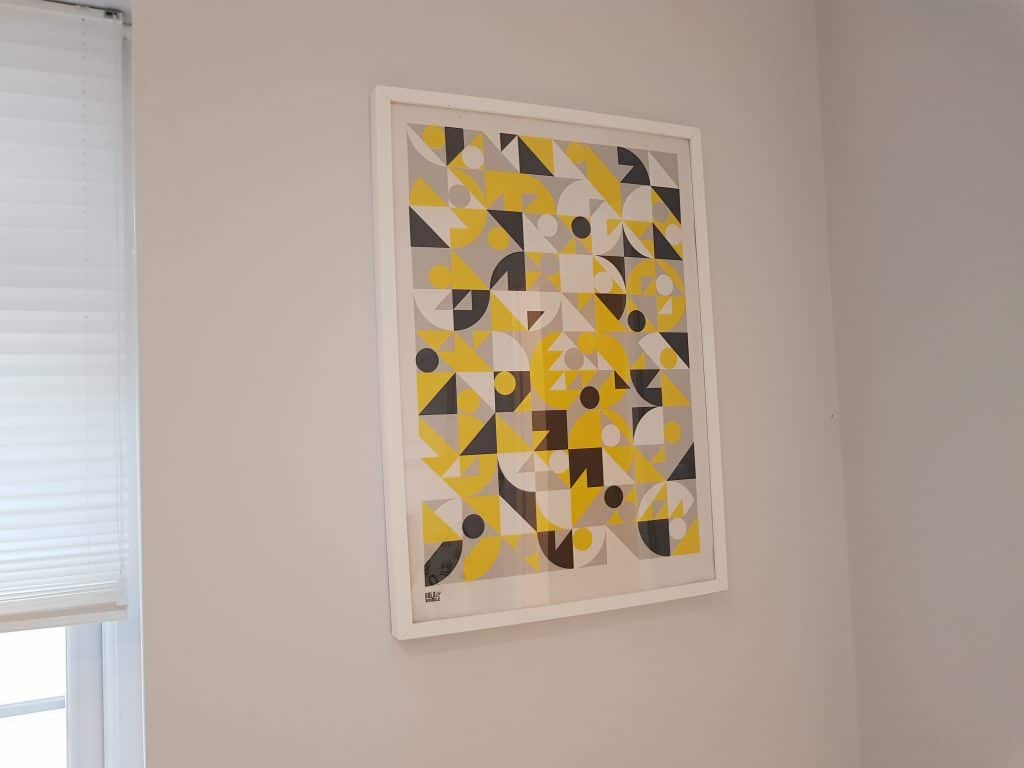 The beer buckets, which add a rustic feel, and are dotted about throughout the house, have special meaning to them as they were the centrepieces on all the tables at our wedding, filled with wine and real ales. Now they are just filled with toys and junk – but when I catch a glimpse of them I always think how amazing our wedding day was!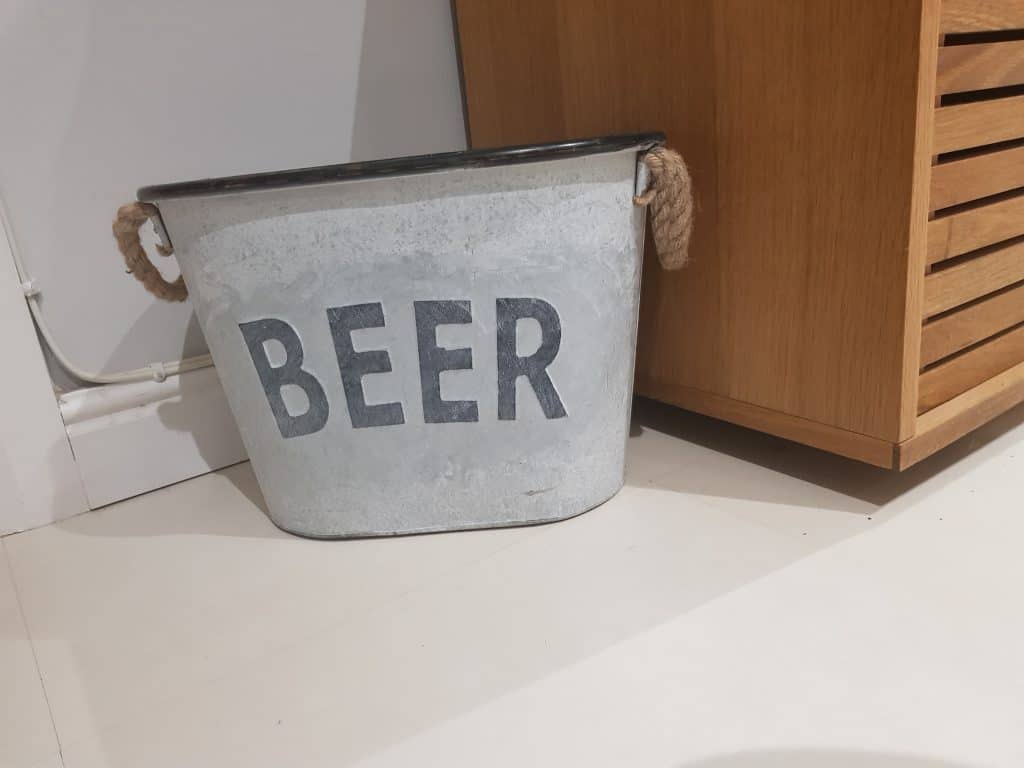 What are the favourite rooms in your home?