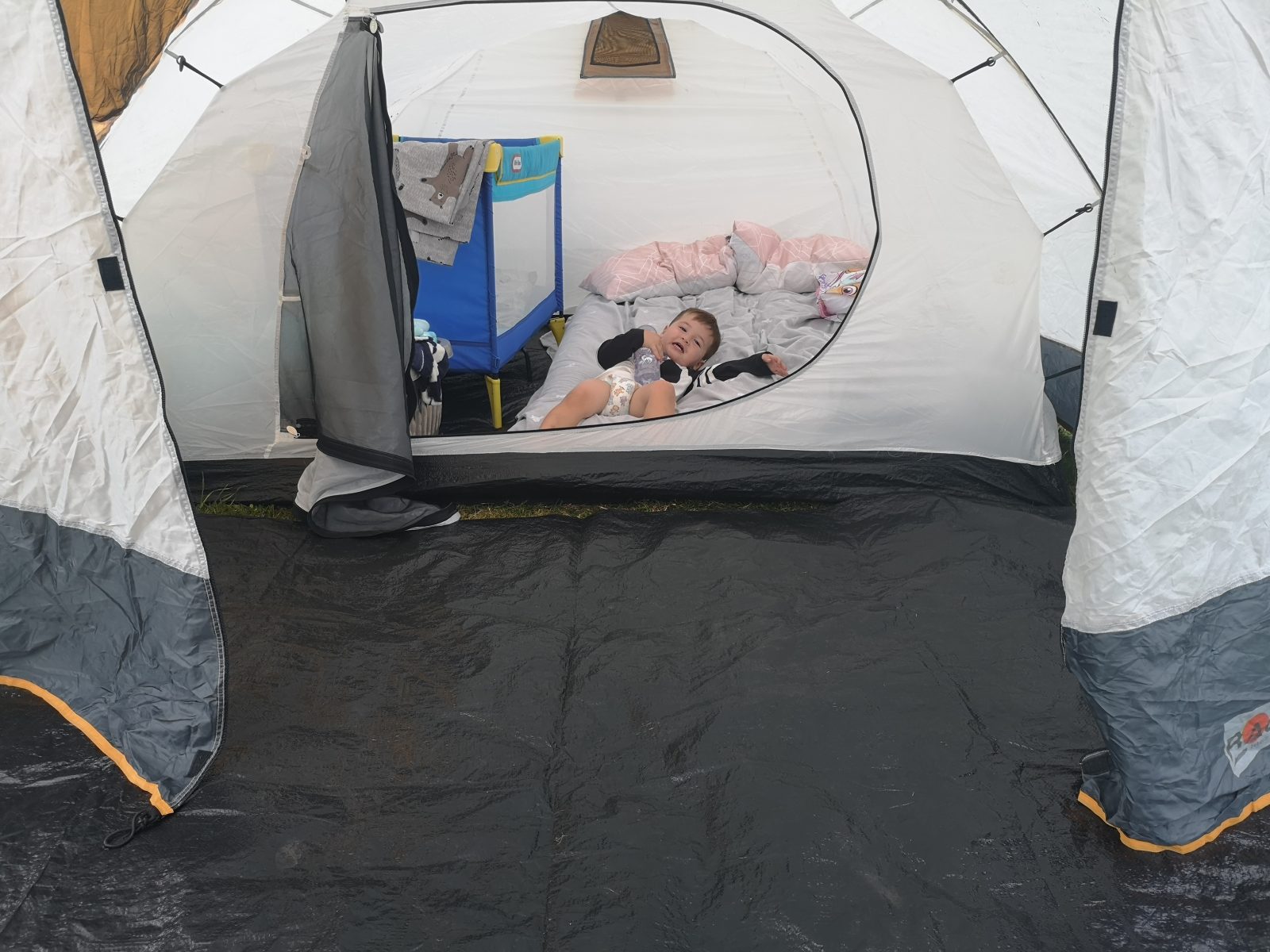 Three tips for a luxury camping experience
Camping is a great way to get away from the hustle and bustle of every day life and get in touch with nature again, but for some (me included!) it sounds like a nightmare. Being stuck in a tiny tent with rain pouring in doesn't exactly sound like the ideal way to spend a weekend, does it?
But camping doesn't have to be like that and here are a few simple tips to help you improve the experience.

Invest in a good tent 
The biggest mistake people make when they go camping is buying a cheap tent. If you don't get a good quality tent, it's likely to leak if it rains and you're not going to have much space in there. But if you spend a bit of money on a good tent, it will hold up against the weather. It makes life a lot easier if you get a bigger tent that has standing room in the porch area as well so you can easily get changed and you have a space to sit together if the weather is bad. I can honestly vouch for this as when we camped in August we had the SMALLEST tent in the world and it condensated all down my body as I was rolled up alongside it. 

Consider camper vans 
Some people are completely against the idea of a tent, but you can still get into nature…in a camper van instead. You'll have a proper bed in there, plenty of space, and you don't need to worry about getting wet! There are a lot of different brands out there but Redline are one of the best. You might be thinking, why should I buy a Redline camper van over others? The quality of the workmanship is top notch and there's plenty of seating space so they're ideal for families. 

Take plenty of entertainment 
Camping is great when the weather's good and the kids can play outside. But when the rain starts falling and you're stuck in the tent, it's a completely different experience. That's why it's important to prepare and bring plenty of entertainment, especially when you're camping with kids. If you pack plenty of games and things to do when the weather is bad, it won't matter that you're all stuck in the tent because you're still having a great time. 

*This is a collaborative post.