Snow bobbing and play at Snowtrax, Dorset
In the Easter holidays we took a group outing to Snowtrax in Matchams, Dorset – and what fun we all had, adults included!
Whilst Snowtrax is well known for its dry ski slopes where you can practise your skiing or snowboarding, it's so much more than that – as we discovered on our day out.
As all of our gang were five years old, they weren't quite old enough for the skibobs so instead we did a half an hour session spinning down the slopes in a ringo instead and what great fun we had. [Arlo and Elsie being only 2 couldn't take part in the ringo's so they just watched on from their buggies at the top of the slope!]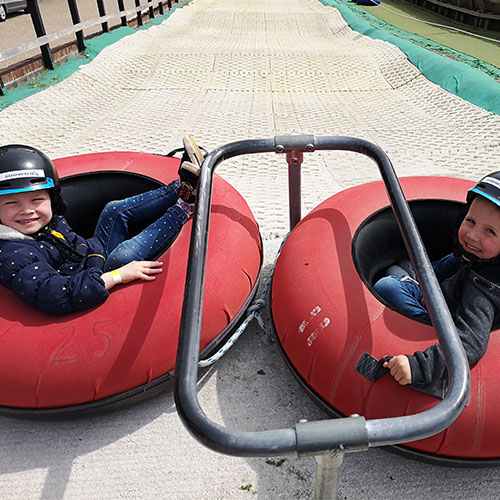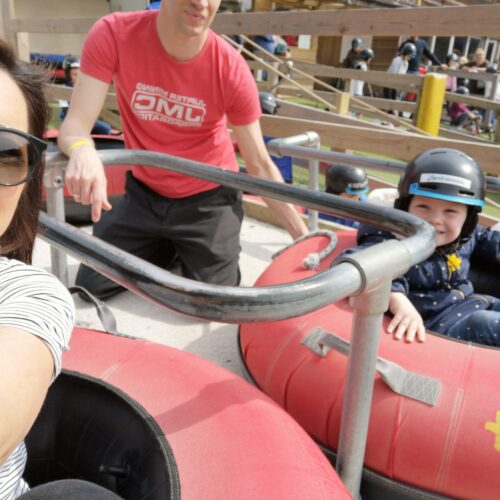 We got one ringo per adult and child – for the first couple of goes the adults borrowed one of the other kids to ease them into going down the slope, but after a couple of goes there was no chance the kids were letting us have a go and they were practically running back up the slopes eager to go down again and again. 
There's something so heartwarming about hearing kids, who have been friends from fetuses, laugh and scream together as they whizzed down the slope and then work together to lug their ringo's back up ready to go again.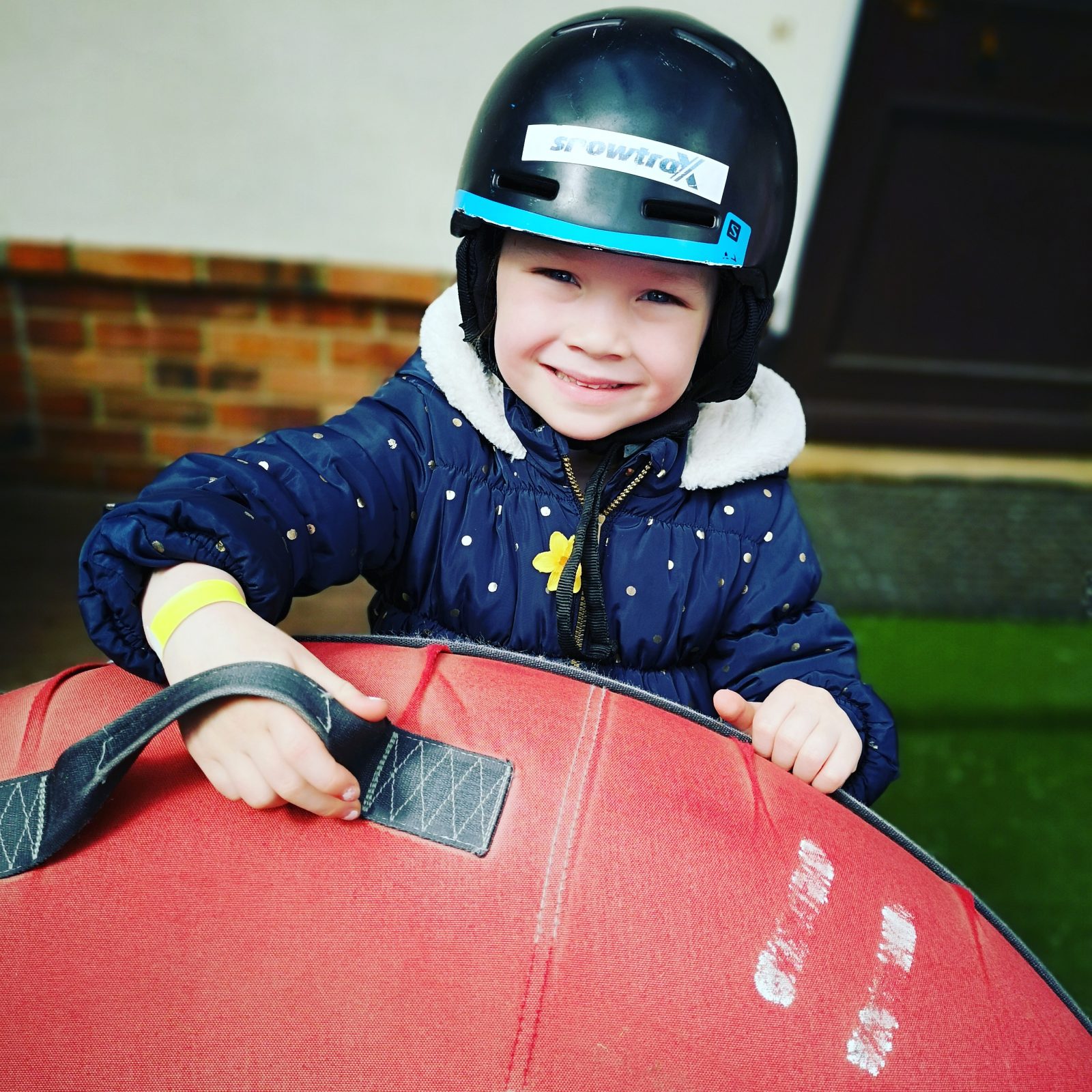 After our session, the grown ups grabbed a coffee and we all headed down to the woodland alpine adventure park, where the kids played for HOURS on the trampolines, the zip wire, the assault course and the pirate ship. 
There are a number of picnic benches down in this area so we made the most of them and had lunch there, followed by an icecream from the little kiosk in the park.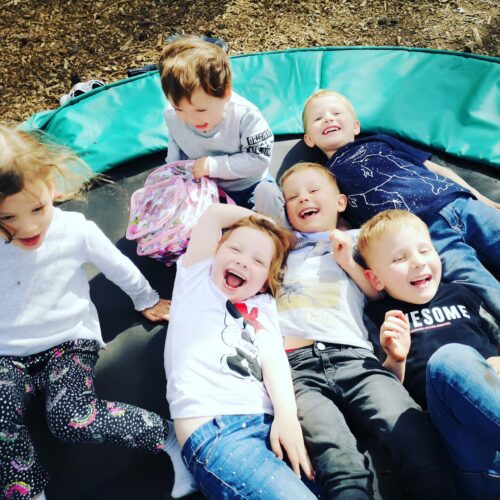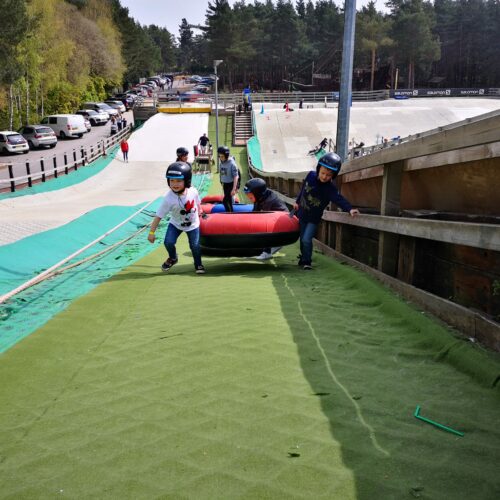 A real family friendly centre, there's lots to do for the kids…and the grown ups too. We will definitely be back!
Dragging the ringos up the slopes combined with the huge park to burn excess energy off in meant two very sleepy kids and a peaceful journey for me on the way home. A winner all round!

You can see some of our other days out here.