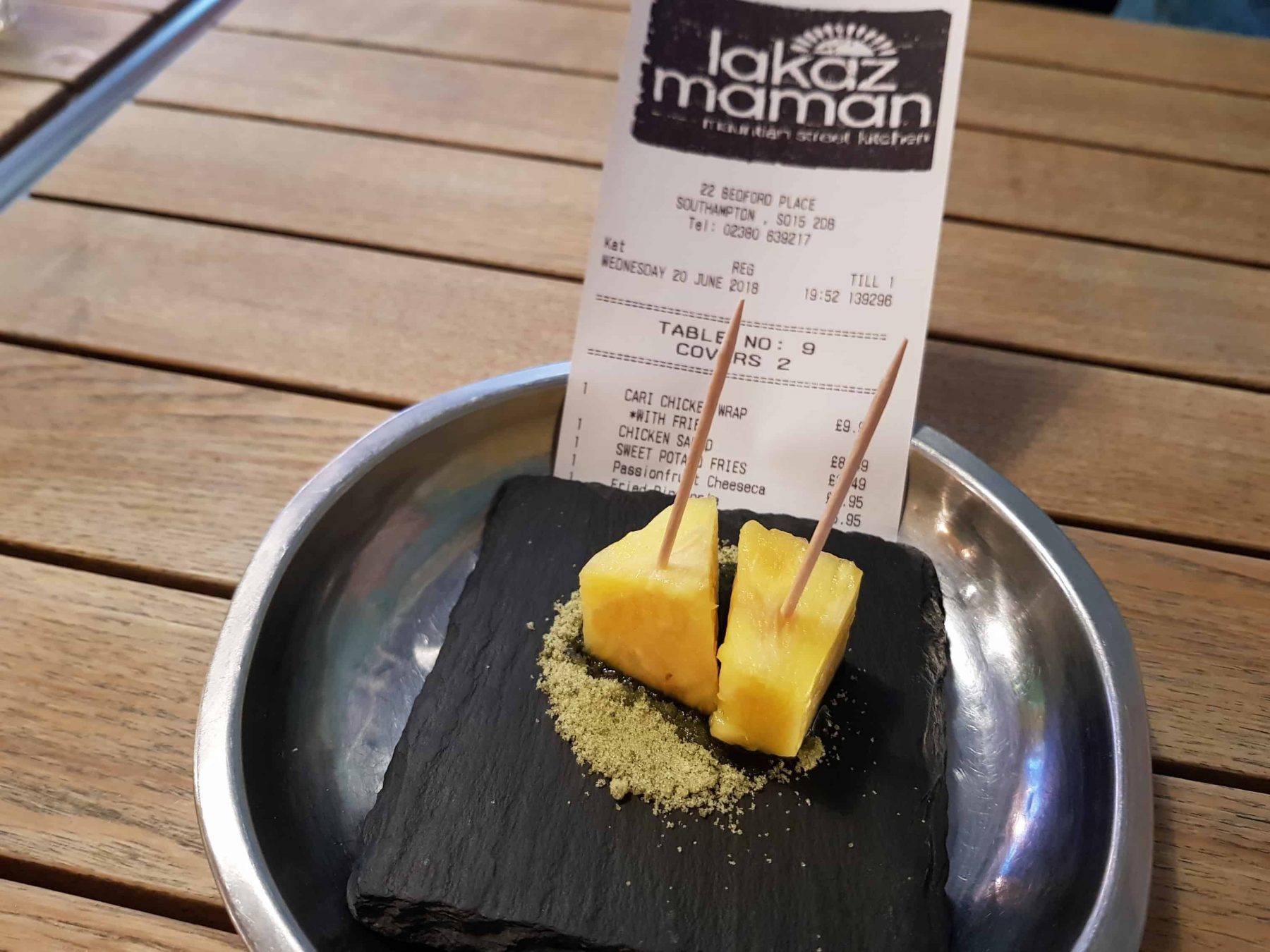 A delicious meal at Lakaz Maman, Southampton
My friend Amy and I decided to 
finally

give Lakaz Maman a whirl (after all, it has been open since 2016!), rather than going to one of our houses, ordering a takeaway and watching the latest reality TV trash – and our evening venturing out didn't disappoint!


Lakaz Maman is a Mauritian street kitchen restaurant located in Bedford Place in Southampton and is owned by 2012 Masterchef winner Shelina Permalloo.
The first thing I noticed about the unassuming venue was the atmosphere and the fact that even though it was a dreary Tuesday evening, it was bustling; there were all types of people dining in there – office folk who'd nipped in for a bite to eat after work, students, families and couples and it felt really homely!
I umm'd and ahh'd over the menu but finally decided on the Cari Chicken Island style wrap with chips whilst Amy opted for the Mauritian Sunshine Salad with a side of sweet potato fries. The service was great and the food was so tasty – the only thing that slightly put me off, and I am pretty fussy when it comes to meat was that the chicken in my wrap was thigh meat as opposed to breast, though I know a lot of restaurants do this for the flavour, I am more of a 'breast' gal!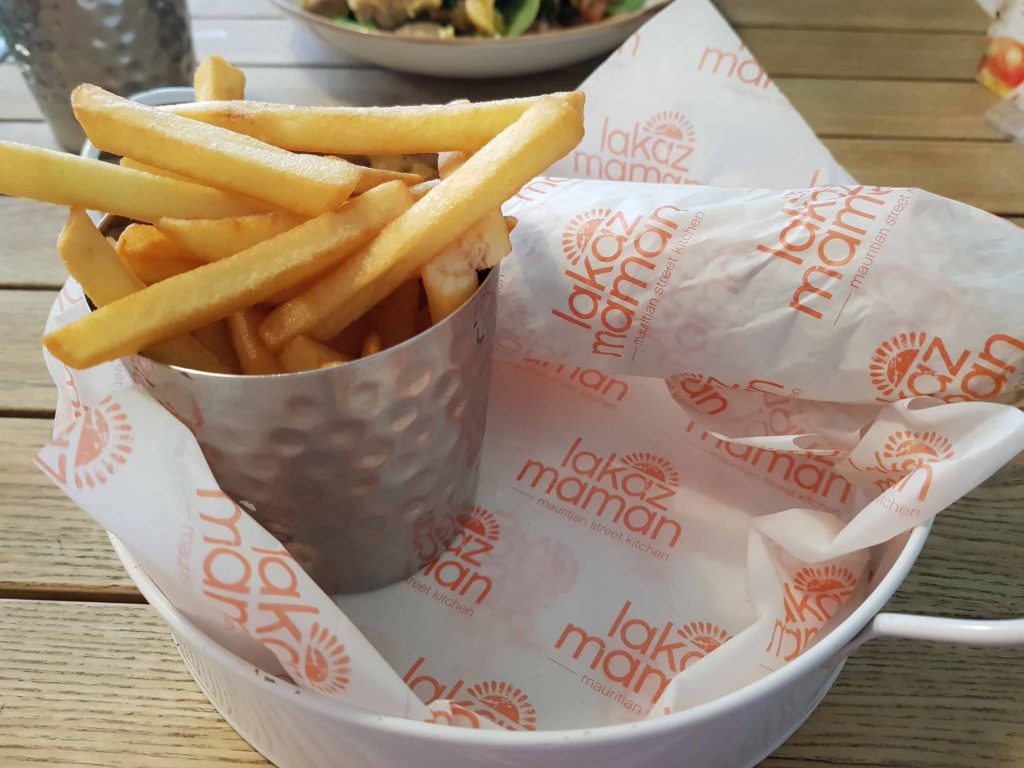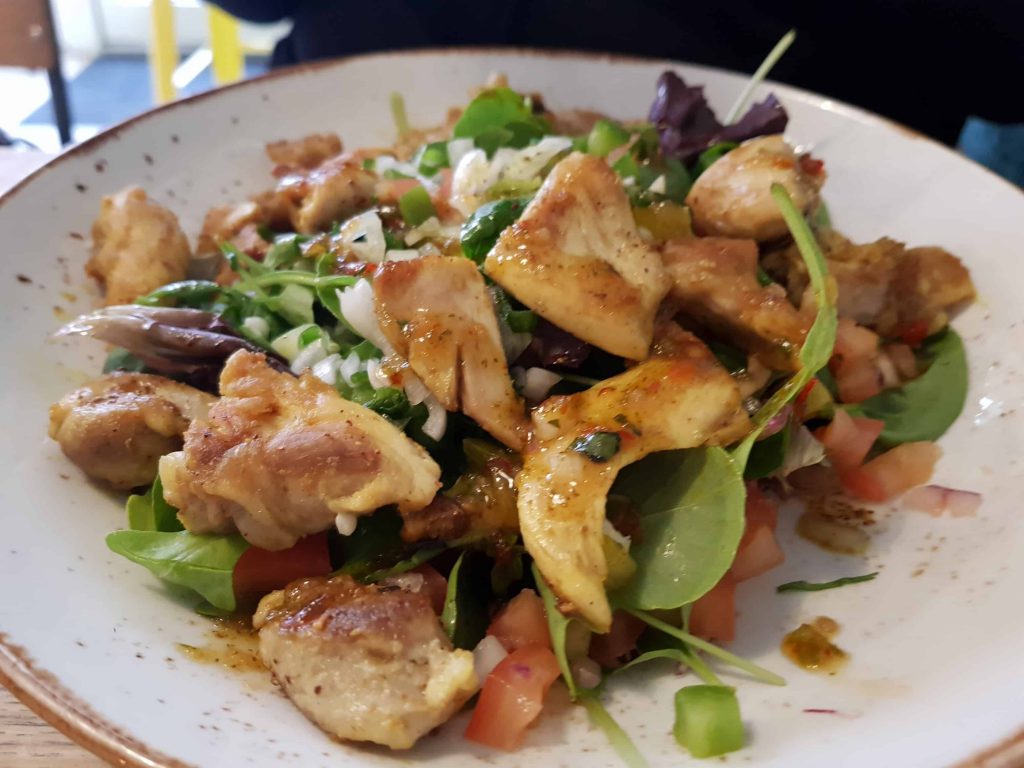 After we'd had our mains, washed down with a refreshing 'mocktail' we just had to try the dessert. Amy opted for a passionfruit  cheesecake whilst I went for tempura battered pineapple with chilli flakes and coconut ice cream – AMAZING! Honestly, I wish I had ordered this first and I would have ordered it for starter, main and dessert – seriously good.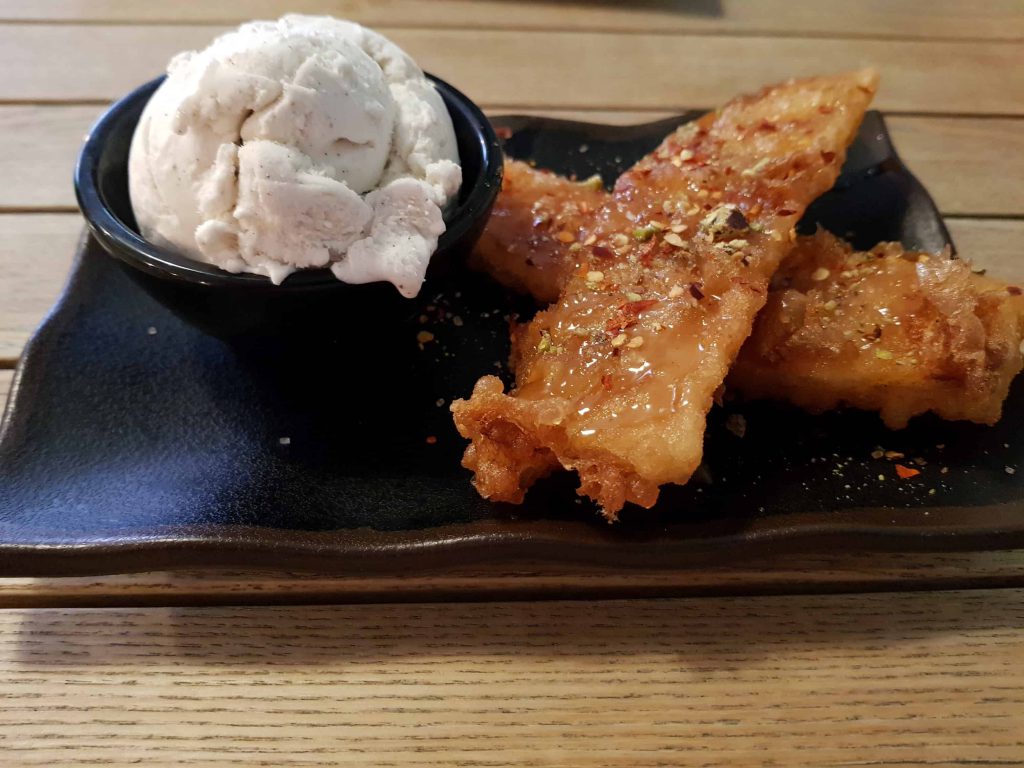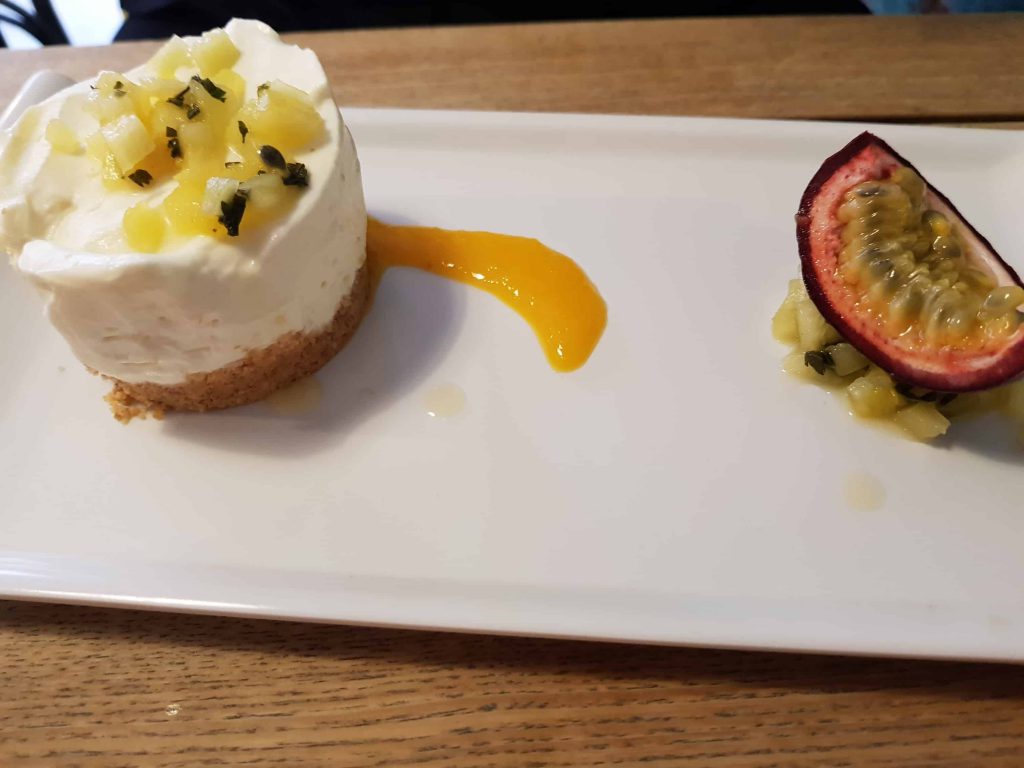 Would I visit Lakaz Maman again?
100% – it had a warm, friendly atmosphere, attentive waitresses and yummy food at great prices. And if nothing else, I'd go back for the pineapple dessert!
They also have a 'bring your own' policy so you can enjoy your favourite drink without paying skyhigh restaurant prices – there is corkage but that's pretty standard. You can find out more about BYO and browse the menu here. As well as this, the menu caters for dairy free, gluten free, vegan and veggie whilst all meat is halal.