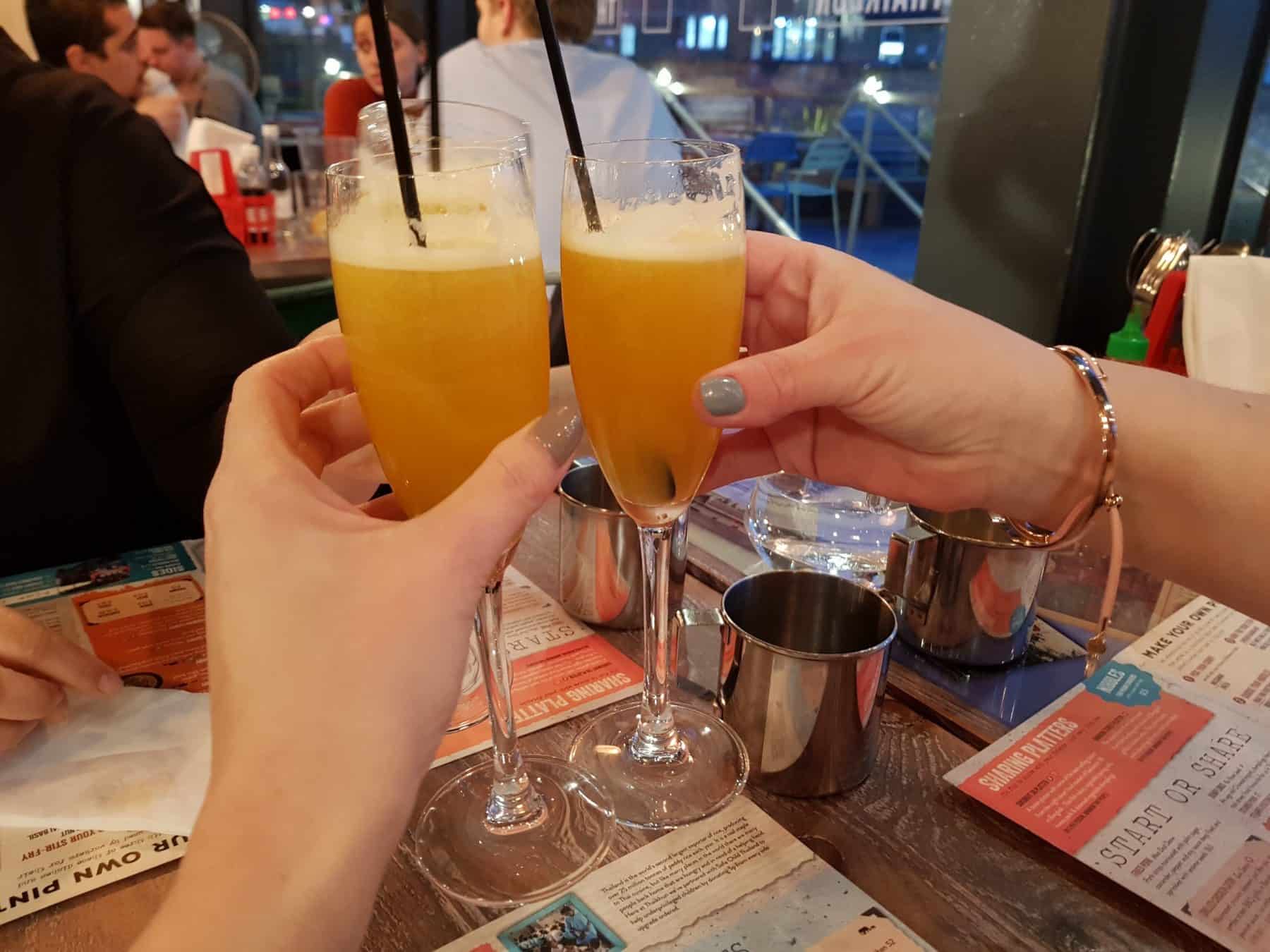 A piece of Thai paradise in Southampton | Our visit to Thaikhun
As you may have gathered by now, I love to eat. I mean, I know most people love eating as it keeps them alive but I plan my days around the food I'm going to gorge on.
When I meet up with the girls it's usually far too much fizz and dancing around our clutch bags, but the mid-week catch ups are definitely always food based. I recently visited Thaikhun (pronounced 'Tycoon' and not 'Fak-un' like I've been calling it!) with two of my best friends – we'd been meaning to go there for a while after smelling the amazing smells wafting out one evening when we walked past.
We rocked up on a Wednesday evening with empty bellies and a real excitement to try the authentic Thai street food. We ordered a glass of fizz each – which went down far too easily!
We started with the Bangkok Street Platter and some thai crackers – we shared two of these platters between three; in hindsight our eyes were definitely bigger than our bellies on that. One would have been more than enough…but it was SO good!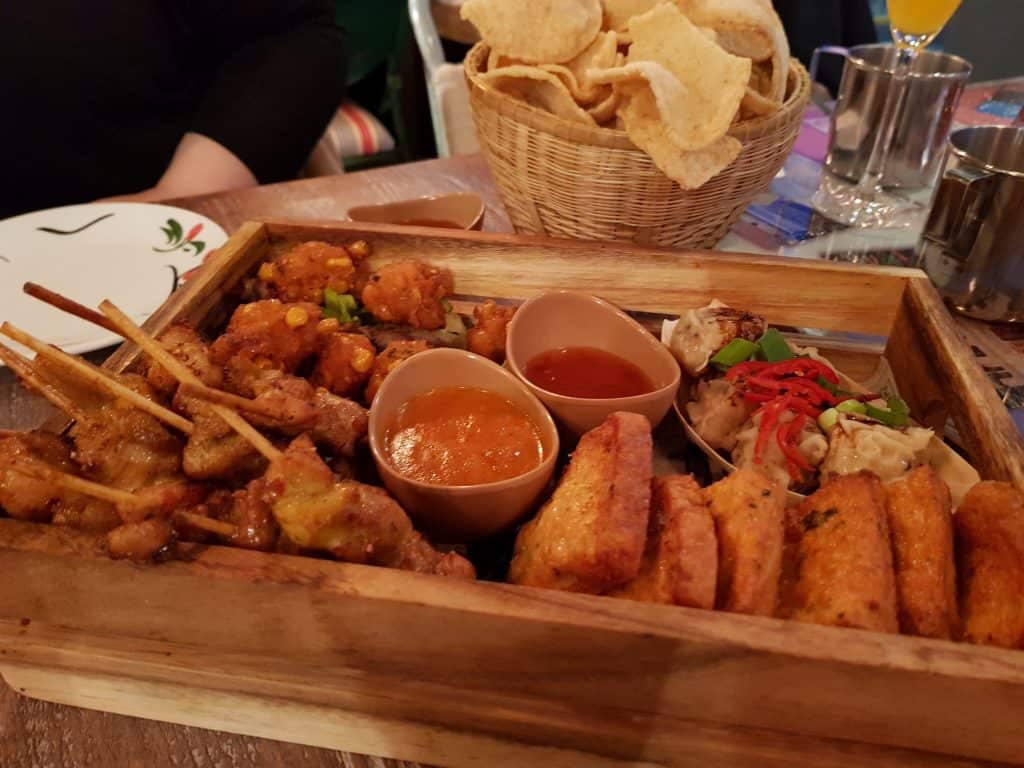 We picked these as we all wanted a starter but couldn't decide which one we wanted so this seemed like the perfect option. It had chicken satays, sweetcorn fritters, pork and prawn wontons and prawn toasts with a peanut and a sweet chilli dipping sauce.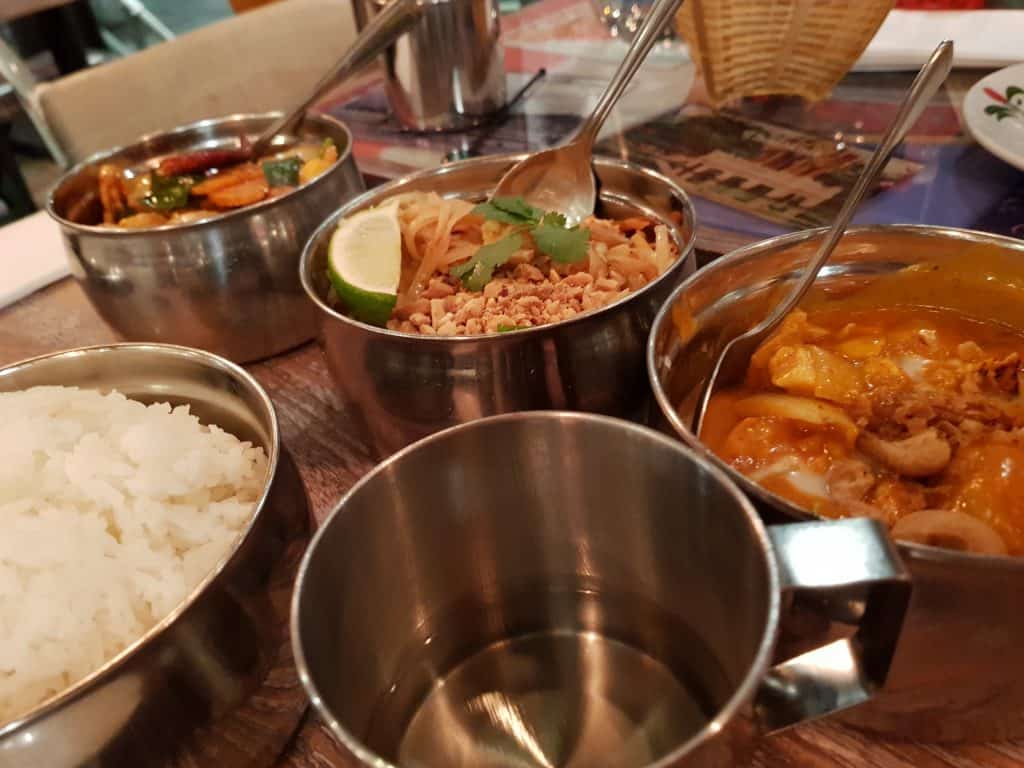 Anna and Amy then shared a bento box for main course, which is for a minimum of two people to share. I was going to go in with them as well but I like my food a little more spicier than they do, so I opted for spicy belly pork with a side of sticky rice. It was super spicy but the meat was lovely and soft which contrasted with the crunch of the green beans – it was truly delicious and I would definitely have this again.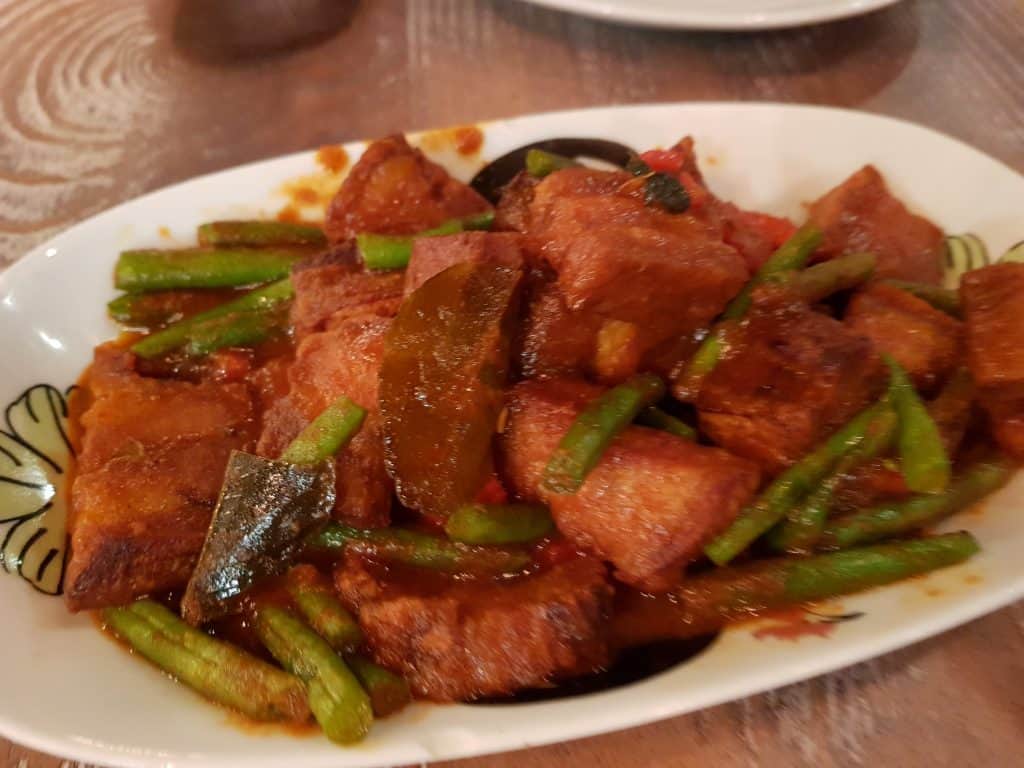 The atmosphere of the restaurant was really relaxed and informal; there were a big group of students to one side, people having a quick bite to eat after work, people on dates and girls having catch ups – a real mix which created a really nice vibe. The service was great, just enough time for us to have a chat between ordering and between courses and we didn't feel rushed to leave – they were also great at explaining what the different dishes were and what they would recommend – that's always a great sign to me!
The portion sizes were huge too, which I wasn't expecting. The girls portioned theirs out and took it away in doggy 'boxes' which the restaurant were more than happy to do for them.
If you are looking for a Thai street food style restaurant in Southampton then I highly recommend Thaikhun, which is located in the Watermark area of the Southampton – just alongside West Quay.