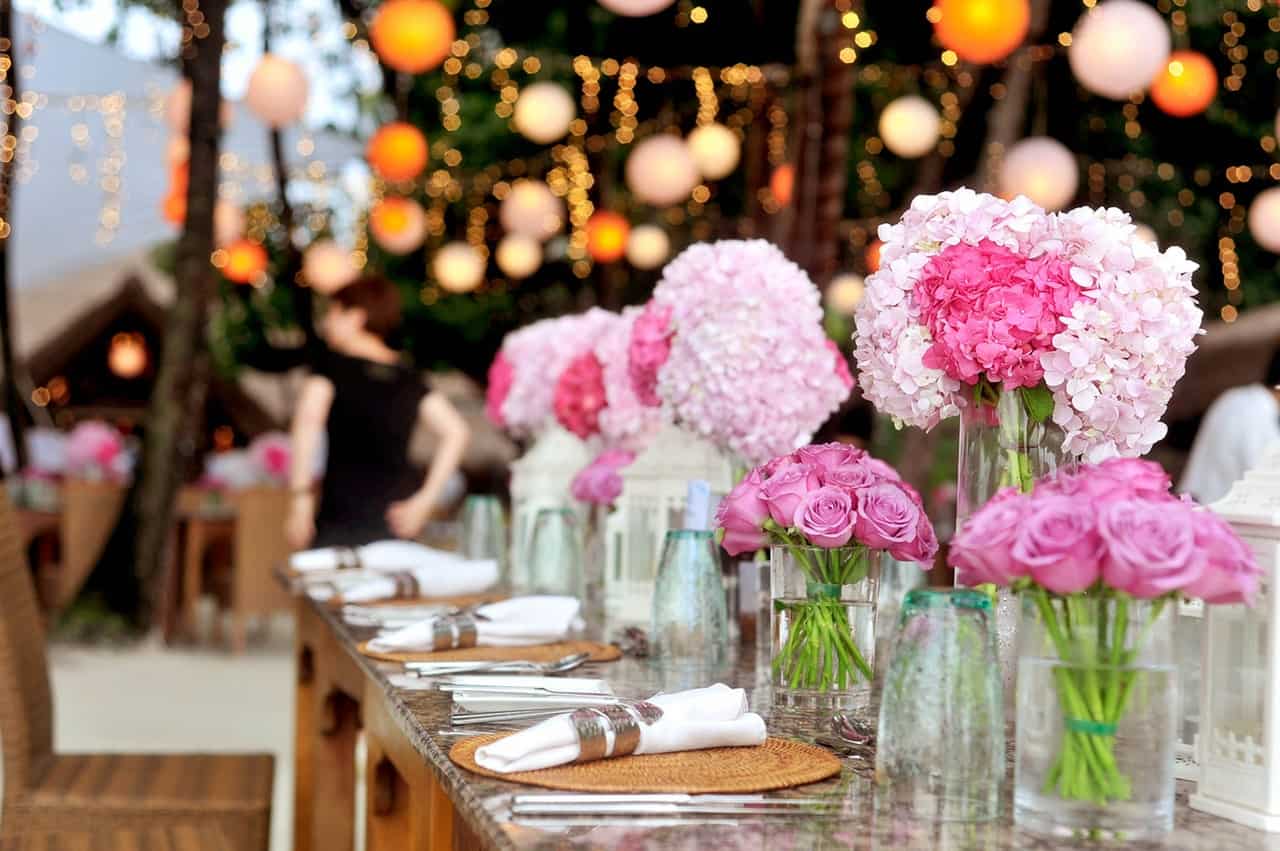 6 ways to make your wedding a far more personal experience
Are you starting to plan
your wedding
? If so, then you might be interested in exploring ways to ensure that your wedding is completely unique to you and a lot more personal…

The Guests Take The Photos 
You don't have to hire a professional photographer for your wedding; you could think about using your guests to take the photos for you instead. This does provide benefits because you won't have to break up the day posing for pictures, so it's always worth asking guests to bring their own camera or use their phones. The only issue is that you will be relying on your guests to take high quality snaps.
If you're worried about this, you can consider hiring a photographer that provides a documentary style take on wedding photography. Essentially, a photographer will act like a guest at your wedding rather than hired help. They'll mingle with the crowd and hopefully capture precious moments that you might have missed completely. 
Musical Choices
You should think about the music at your wedding from what's playing at your reception to the music that you walk down the aisle with. It's worth noting that you don't have to walk down the aisle with the wedding march. You can customise your wedding to have any music that you want, something really personal to you.
You can customise your song choices for your reception too and get your guests involved at the same time. It's possible that you can set up a system where guests can add the songs they want to hear using wireless speakers. Alternatively, you can set the playlist before your wedding that will be perfect for the big day. We asked all our guests to select their favourite song when they RSVP'd so it meant every one had at least one of their faves played that evening! 
Wear A Family Member's Wedding Dress
If you want to feel connected to your family during your big day, you could think about choosing the same dress that was worn by your mother, grandmother, or a special someone in your family. This is a wonderful idea if you want to ensure that things do remain close to home for your wedding. 
You might be interested in upgrading the look of your dress. The good news is that there are numerous companies that will allow you to do this and ensure that you look absolutely incredible. They might be able to take the dress in or even upgrade it to make it feel more modern. If you do use a service to alter a dress like this, you should always check the reviews first. You might even be better off seeking out a referral from a friend or family member who has used a similar service in the past. The last thing you want is for a wedding dress like this to be damaged.
Prepare Your Own Food
If you want to ensure that your wedding reception is a more personal experience, then you can consider preparing the food yourself. You'll be able to ensure that people still have delicious treats to enjoy, even if you do take this step. You can find some great guides online and even video tutorials that explain how you will be able to prepare wedding food yourself at home. The easiest way to do this is to opt for a buffet. This is easy to prepare and it's also simple to set up too, even if you have a collection of hot and cold foods. It will add more stress though, so if possible and you want to go down this route – rope in your family or friends to lighten the load! 
Hold Your Reception At Home
Rather than holding a reception at an expensive venue, you could consider holding your wedding reception in your own home. This is a great choice as it means that you'll be able to make sure that you do keep the cost under control and is perfect if you didn't want to have a massive splash or over the top celebration for your wedding. 
You can think about holding your ceremony at home too. This could be useful during COVID times. You just need to make sure that you are using the right service whether you want a friend, solemniser or priest to marry you. 
Planning Unique Activities
You might want to consider planning unique activities for your wedding and experiences. One example of this could be a poem with verses separated between different tables. Each different table reads out a separate verse or line to complete a full poem that perfectly encapsulates the love that you feel for one another. 
These are just some ideas to make your wedding a little more personal. They're also great ways to save money too – you can cut out some of the services that you would typically need allowing you to have a fantastic wedding on a great budget. 
Want to see my wedding? Check it out here!

*This is a collaborative post.