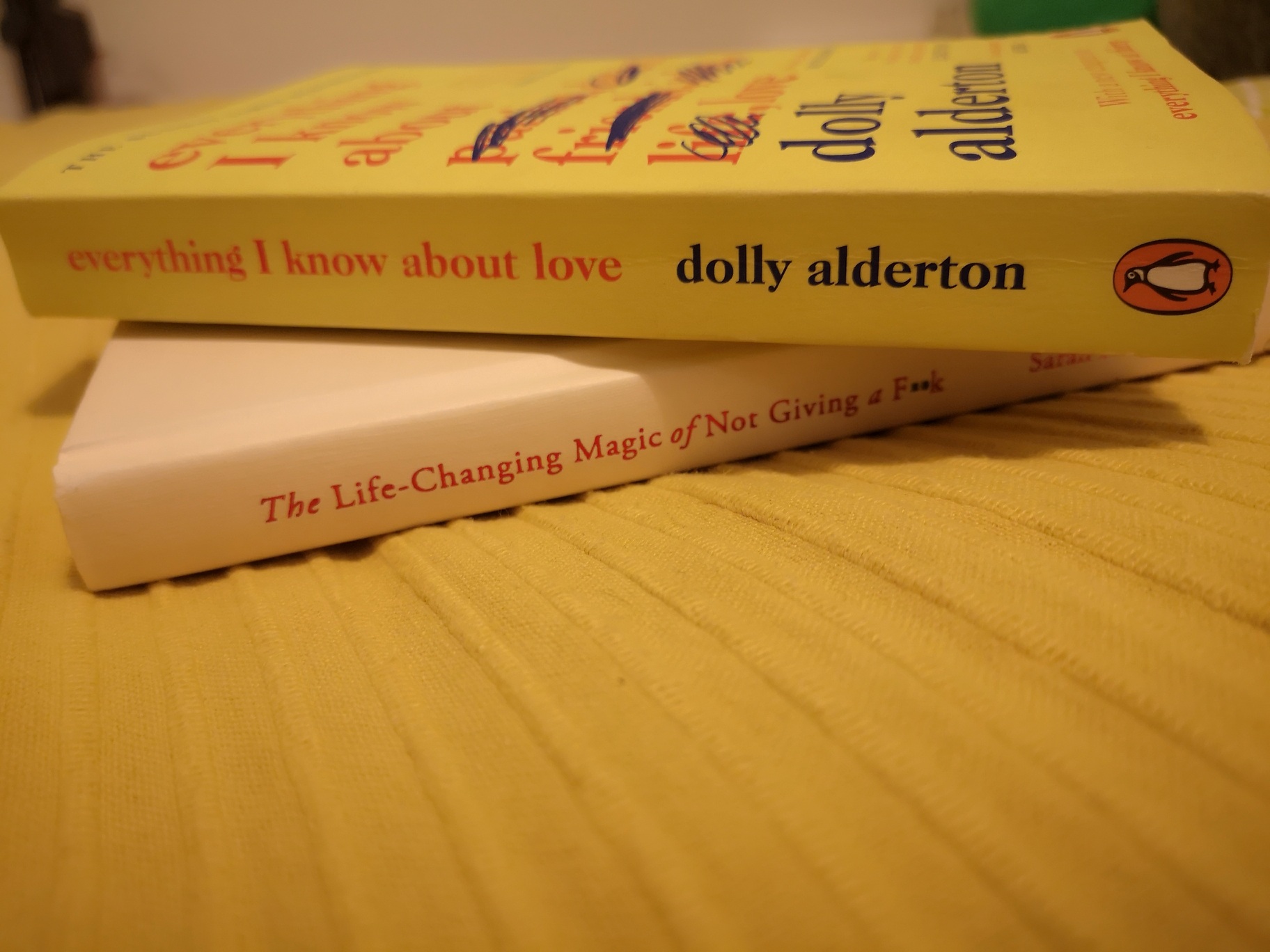 Books I've read this month | April 2019
After my disappointing March book read, I was a bit disheartened but I dusted myself off and found myself a book which reignited the sparks and got me into those curled up on the sofa, TV off and blanket up vibes….
Everything I know about love (with a new chapter on turning 30) – Dolly Alderton 
"Award-winning journalist Dolly Alderton survived her twenties (just about) and in Everything I Know About Love, she gives an unflinching account of the bad dates and squalid flat-shares, the heartaches and humiliations, and most importantly, the unbreakable female friendships that helped her to hold it all together.
Glittering with wit, heart and humour, this is a book to press into the hands of every woman who has ever been there or is about to find themselves taking that first step towards the rest of their lives…"
It's no surprise that this book was the winner of the Autobiography of the Year at the 2018 National Book Awards, I felt like I could have written it…but I'm not that good a writer!
Reading this book was like reading my childhood, from reminiscing the dial up dramas and MSN chats through to the trials and tribulations of being a teen through to a woman in her thirties. I laughed out loud at many things that I massively related to – but none more so than Dolly's list of 'The most annoying things people say' which listed 'holibobs' as one. I am SO with her there. Another game changing revelation is that 'if you press shift and F5, it makes something either all capitals or all lower case'.
A great easy read and I'd highly recommend it.

I'd already decided that once I had finished this book I was going to make a start on another, however – reading the last few chapters of Dolly's book, strangely had me hankering to re-pick up a book that I'd got a few chapters into late last year… 
The life changing magic of not giving a f*ck – Sarah Knight
"The bestselling book everyone is talking about, revealing the surprising art of caring less and getting more.
Are you stressed out, overbooked and underwhelmed by life? Fed up with pleasing everyone else before you please yourself? Then it's time to stop giving a f**k.
This irreverent and practical book explains how to rid yourself of unwanted obligations, shame, and guilt – and give your f**ks instead to people and things that make you happy. From family dramas to having a bikini body, the simple 'Not Sorry Method' for mental decluttering will help you unleash the power of not giving a f**k and will free you to spend your time, energy and money on the things that really matter"
I started reading 'The life changing magic of not giving a f*ck' last year after I had some
counselling
, but it was one of those books that you can pick up and put down. A funny, lighthearted self help book as it were. I've done that again, read through some – then found myself reading back to the earlier chapters as a bit of a reinforcement.
…and in even bigger news, I finally cracked and after everything I've ever said about never doing it. I've brought a Kindle!