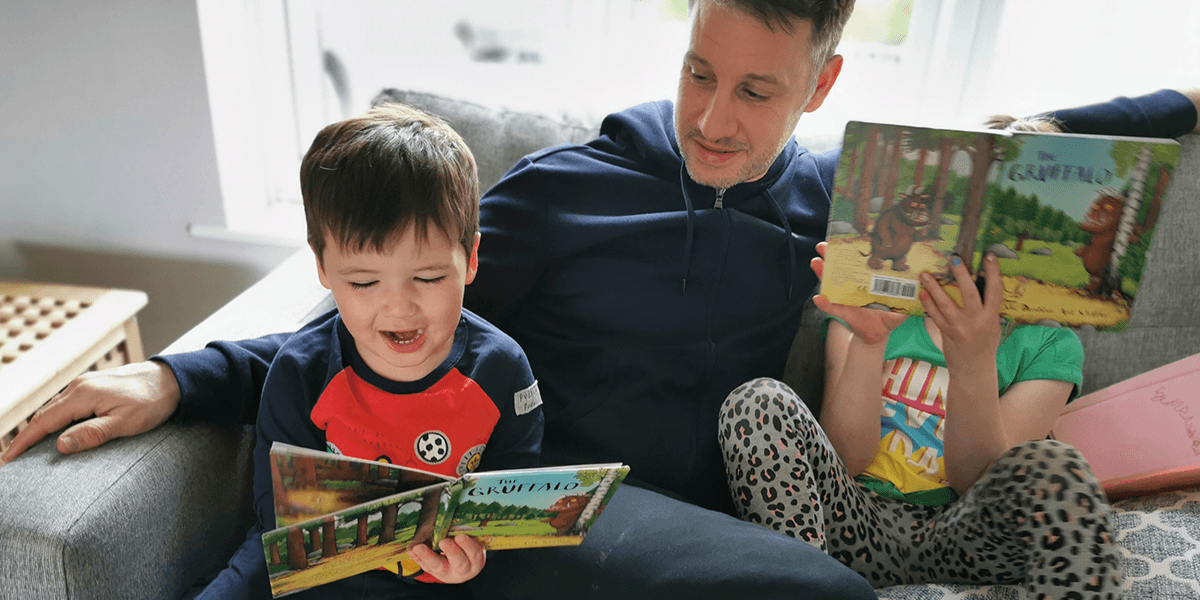 Books my two year old reads
"And so for a time it looked as if all the adventures were coming to an end; but that was not to be." – CS Lewis
Arlo is a boisterous boy, but he's also a sensitive soul and over the past few months he's really started to enjoy books. He will sit for ages thumbing through pages of thick, cardboard books.
He'll also thumb through paper pages but he has a habit of tearing those as he turns. So they're reserved for Sofia and put on higher shelves!
Arlo has a number of favourite books, so I thought I would list them here to give you some inspiration:
The Gruffalo by Julia Donaldson
It wouldn't be a reading list with an appearance from this creature with terrible tusks and terrible claws, would it?
We have at least three copies of this classic alongside a number of the soft toys. Arlo absolutely loves The Gruffalo and is pretty well versed at reading it page by page now.
If you haven't got this one on your shelf, it is well worth adding.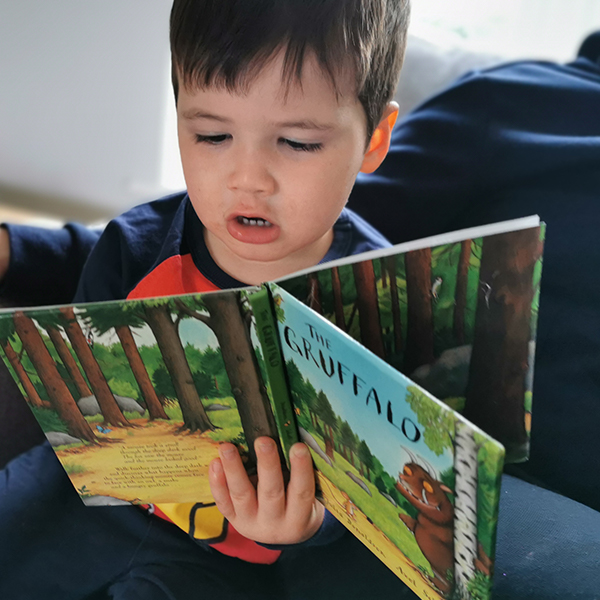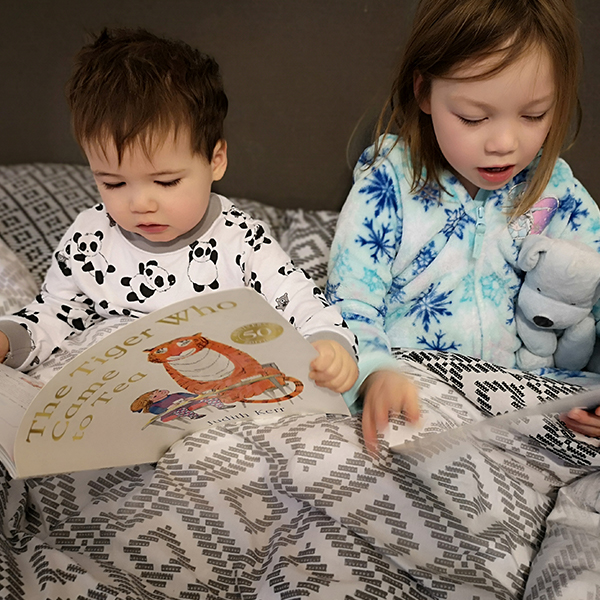 The Tiger Who Came To Tea by Judith Kerr
It's true what they say, old ones are usually the good ones! I remember reading this when I was little, so when I saw this in the bookshop I just had to have it for our bookshelves.
Arlo loves flicking to the back pages to say "it's all gone…all water gone…all cake gone…" on repeat.
Stomp and Roar
Anything that makes a noise is a winner in this house, so pair that with everyone's favourite 2D pig and we're on to a top five book. He flicks through the heavy duty cardboard pages pretty quickly and spends the rest of the time trying out all the buttons!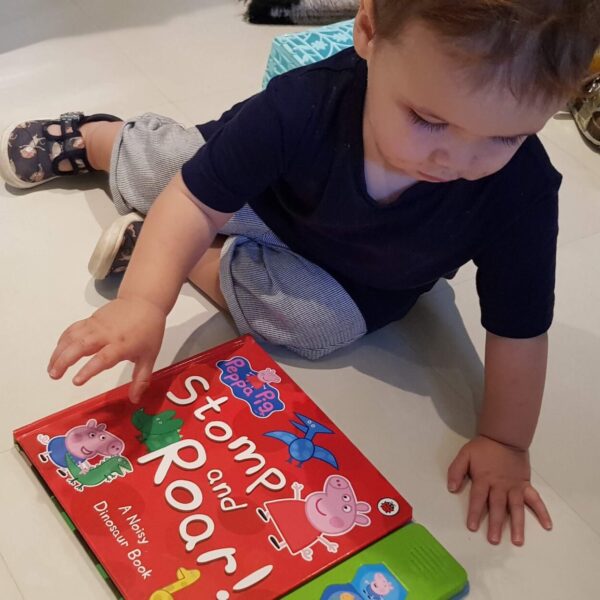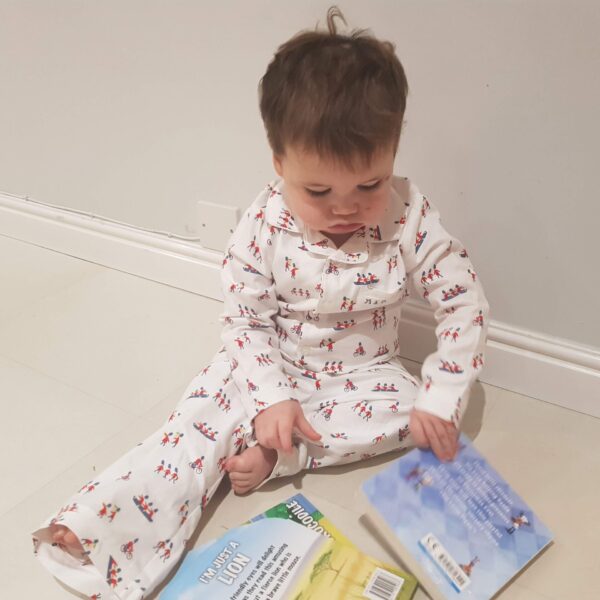 The Monkey Puzzle
I love that Arlo loves this book as it used to be one of Sofia's too, so much so that she can read the majority of this to him by heart! We all enjoy looking through the pages and discovering if the next page will bring the monkeys mummy…