Corners of our Home // Take a look at our upstairs landing
It's a bit of a strange one, and it's not really a room – but the upstairs landing is definitely one of my favourite areas in our house.
I don't know what it is about this space but I've always loved it, we live in a chalet bungalow and the corridor is so light and airy – thanks to its width and also the two sky lights that let the sun beam in and light it up.

It may also have something to do with the fact it leads me to my favourite place of all time; my bed.
As we're in 'the roof', half of the landing slopes down which means it's wide, but not wide enough to stand under half of it. We've still managed to create a little corner that I like to occasionally sit at and read, or sometimes blog from.
We've got a lovely little turquoise coloured bucket/tub chair which sits nicely alongside a small side table with one of my favourite mothers day presents on it.

Pictures frame the hallway (Stuart has a slight obsession with buying pictures), a clean little up lighter and the radiator where I drape my towel on, so it's nice and toasty warm for my morning shower.
The only other item of furniture is the grey fabric ottoman that houses all of the towels, duvets and 'day blankets' in… anD is usually completely overflowing/used as a dumping ground for clothes, kids water bottles and anything else that needs to go downstairs, but never quite makes it.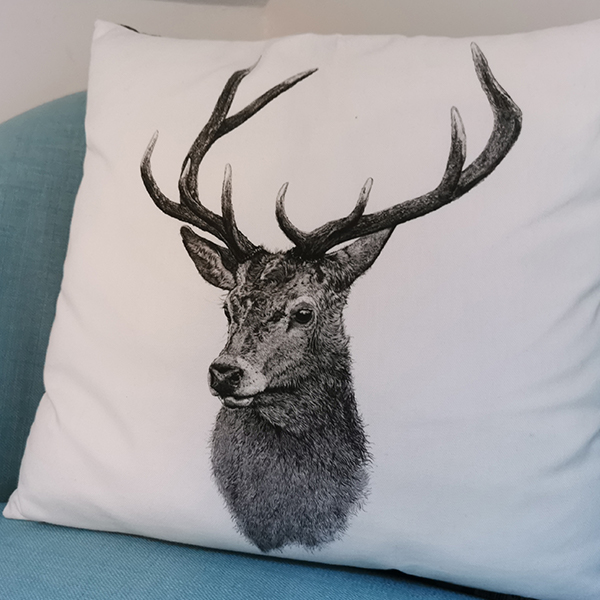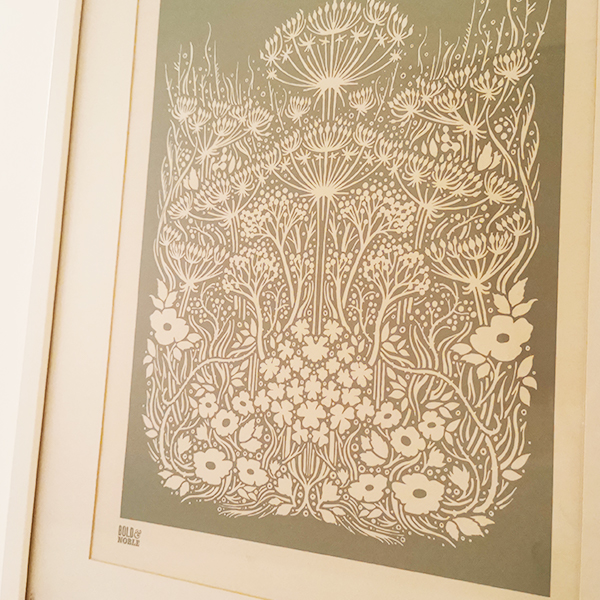 There's nothing more special than that in this space but I love it.
Check out this creepy little door that leads to our loft area…though you can only enter if you're about 9cm tall

Do you have a favourite room in your house? I'd love to know what yours is!