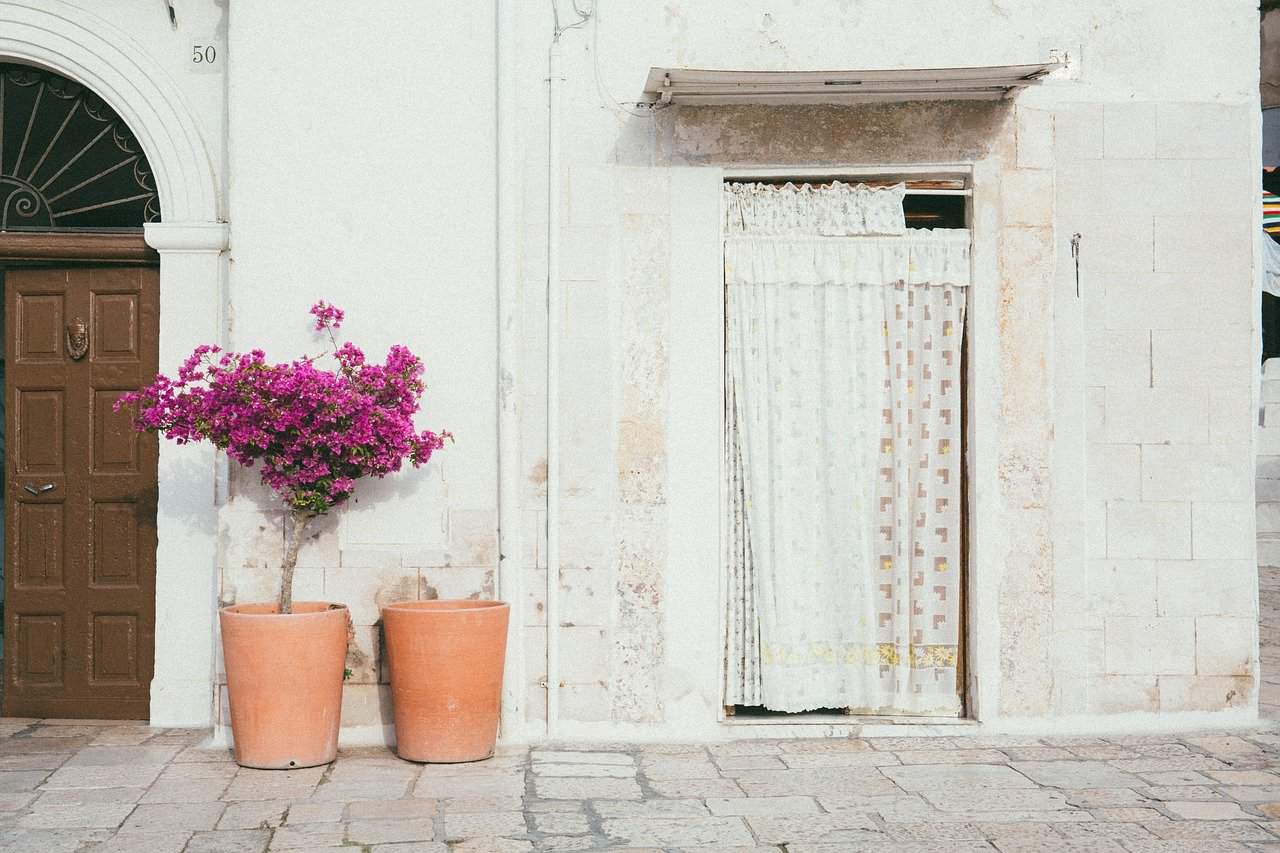 Exterior house design
Most of us spend a lot of time agonising over the decor of the inside of our house, ensuring that it perfectly meets our own personal style standards, so why is it that so few of us give that same level of attention to the outside of our home? In the words of Kirstie and Phil, it's all about the kerb appeal! 
It doesn't make sense when our home's exterior is more immediately visible than the rest of the house, to not give it as much love and attention as the interior. If you agree, here are some exterior house design tips that you can easily implement. 
Paint the Walls
If you live in an older home, chances are the exterior walls might be looking a little grubby and not in keeping with your style. This is something that can be very easily remedied with a lick of paint. What's more, painting your home can give it a bit more personality. If you aren't afraid of standing out, instead of the usual white and beige, why not paint your house pastel pink or lavender? Try to be sympathetic to your surroundings, but don't be afraid to think outside the box.
Beautify Your Garage Doors
One of the things that lets a lot of properties down is the garage door. So many of us have those unattractive corrugated metal garage doors which, although they do the job, are far from pleasing on the eye. If you relate, why not replace it with something from Cerberus Doors which is just as secure while looking far more pretty. Garage door design has come a long way and it is now possible to find a door that pleases you aesthetically.
Flowers at the Door
The entrance to your home is very important. It is the area where your guests will first be received and where they will start to form an impression of your home. That's why it's important to make it look nice. One simple thing you can do to this end is buy a few pretty planters and fill them with lots of colourful blooms. Try to choose flowers for their scent for a really great welcome.
A New Door
Similarly, you may want to think about replacing your exterior doors with something more appealing. Most of us have classic white or natural wooden doors and these can look amazing, but these days you can get doors that are pink, purple, sky blue or which have stained glass windows and they can really lift the place and bring more of your personality to the property.
Tile It
If your home looks more like a concrete box than a welcoming place to be, you might want to consider tiling at least some of that concrete for a more welcoming and contemporary look. It's not as expensive as you might think, but it can certainly make your home look more luxurious.
Don't leave the exterior of your home looking less than it's best – give it some TLC and let it be the best house it can be!
Check out some of the rooms in our house here.

*This is a collaborative post.