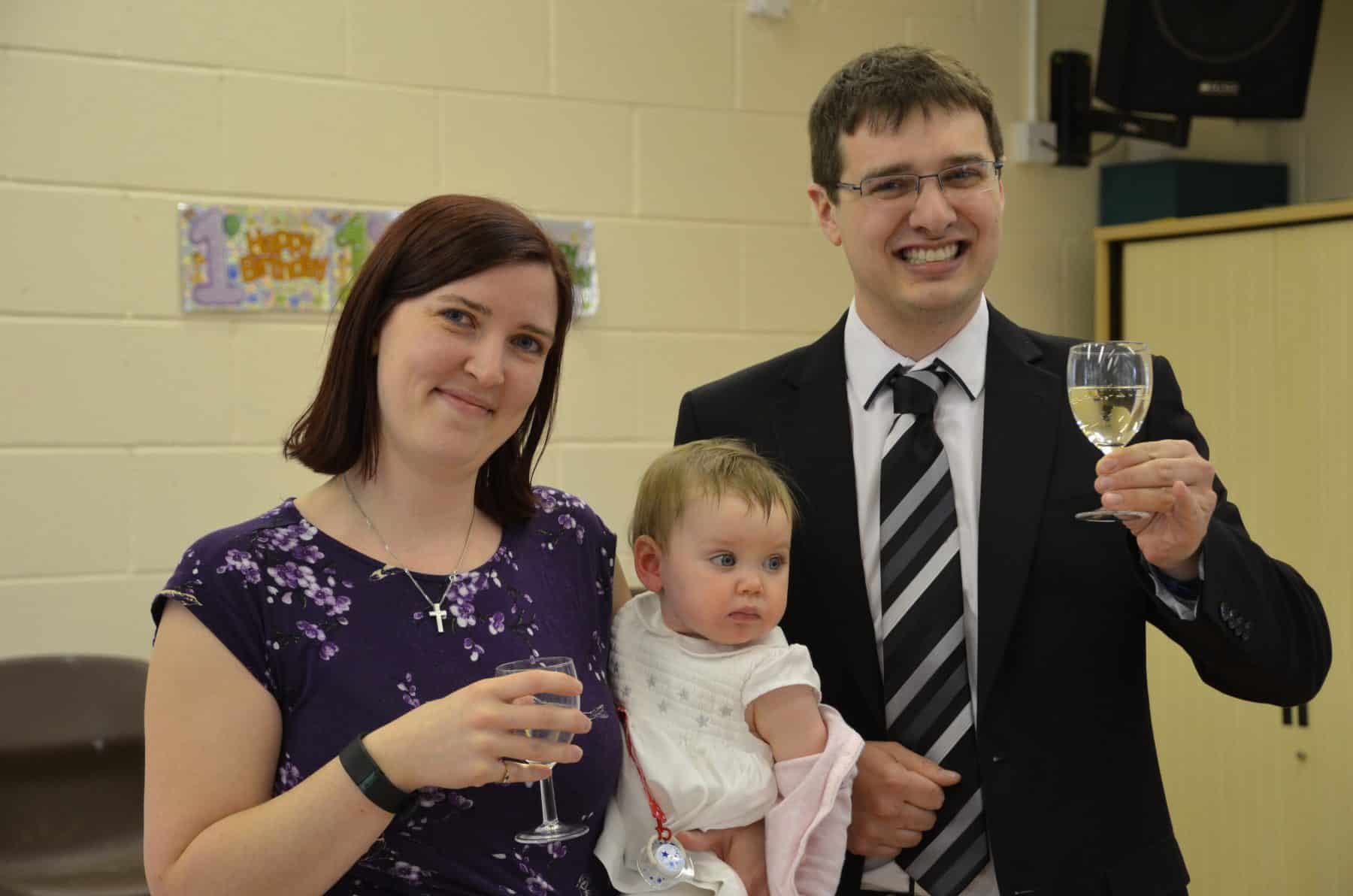 Interview with Sophie from Life as Mrs D
I'm Sophie and I blog over at lifeasmrsd.co.uk I've been blogging there for coming up to 4 years now, but shamefully only regularly in the last year or so. I mostly write about life as a wife, and my 16 month old daughter, Isla. Every now and again I throw in the odd post about our allotment, what we've been cooking, and a good old review!
Q. Why did you start blogging?
To be honest? I was bored one afternoon! I've been blogging on and off for the past 15 years in one way or another, but didn't have one running at the time. Hubby was working and studying a lot, so I had loads of free time on my hands (oh how I wish that was the case now!!) So I thought the best thing to do to keep me out of trouble? Start a blog!
Q. Were you inspired by anyone to start blogging – if so, who?
I've always loved reading about other people's lives. I'm just nosey like that. I love reading Mama Geek (Zoe was my best friend at high school), and I stumbled upon Garvin & Co (when it was Little Baby Garvin) one night when I couldn't sleep. I love them!

Q. How long have you been blogging?
As I mentioned above, I've been blogging in one way or another for about 15 years or so. Life As Mrs D has been running for nearly 4 years now though.

Q. Best parenting advice you've ever received (is there such a thing?!)
Just wing it! Do whatever you feel is right. Forget the books, and I hate to say it, forget most of what the health visitors tell you too!

Q. What are your parenting bugbears?
People who park in parent and child parking spaces when they have no children!! ARGHHHHHHHH!!!

Q. What advice would you give to new parents?
As nice as it is to buy loads of stuff new, don't waste your money! You can get amazing stuff that's nearly brand new at Nearly New Sales, and on Facebook selling groups etc. It will save you a fortune! The only thing you shouldn't get second hand is car seats and mattresses.
Q. What advice would you give to parents thinking of starting a blog?
Join loads of Facebook blogger groups. They are an endless source of advice and support. Whether it's about blogging, parenting, or even what is the best iron to get, someone will always help!

Q. What are your tips for a successful blog?
Haha, you tell me! I'm still trying to figure it out I'm afraid!
Three things you don't know about me…
I had malaria when I was travelling out in Africa 12 years ago…thankfully not the one that recurs every time you're ill!
I hate cheese! Just yuck!
I get itchy feet, and like to move house every 2 years or so…I've been in this house for nearly 4 years now, and hubby won't let me move yet…it's killing me!!
 You can find me at the following;