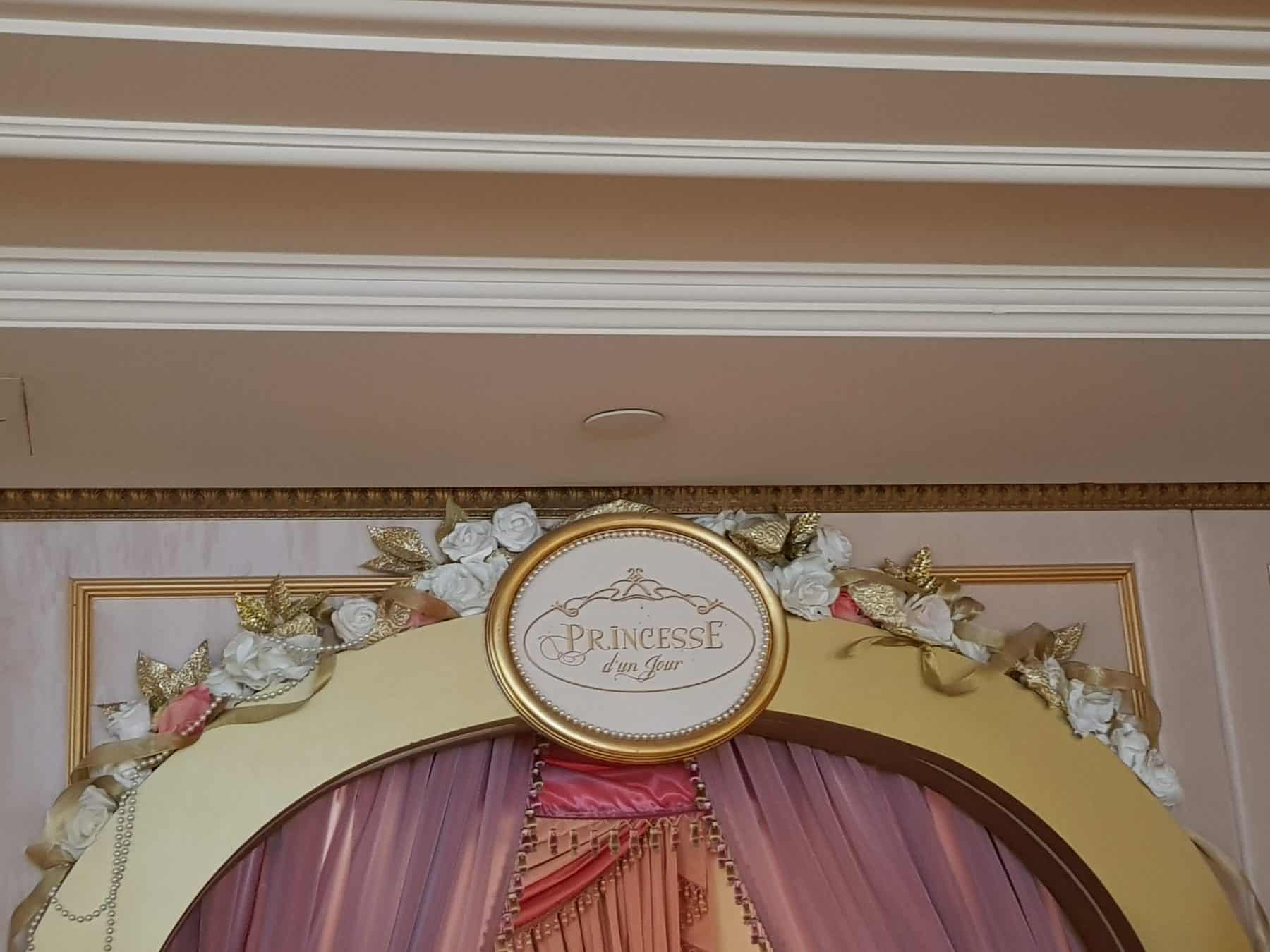 It's all about the magic | Disney's Princess for a day
What little girl doesn't dream of being a princess for the day? As soon as I started looking into our five day trip to Disneyland Paris, I knew this was something that I wanted Sofia to do!
Before we left I'd looked into the packages that were on offer, they ranged from $55 to $350. As we have a bulging wardrobe of princess dresses I decided that we'd go for the $55 euro option – it is the same experience but you don't get to pick a dress from the shop. Personally, spending $250 euros on a princess dress, no matter how prestige is ludicrous. Especially as they cant even be washed! So our 'Tesco' Belle dress was packed alongside our Disney Belle light up wand.
We arrived on the Wednesday and decided that we would book our experience for the Saturday as we pre-empted that the park would be busy with weekend visitors and so it would be a nice hour out of the chaos. We booked the package at the Disneyland hotel, you walk into the huge reception area with its lovely marble floor and gorgeous Disney smells and head up to the shop on Floor 2.
The package included; make up/face paint, hair, photoshoot (incl; one free image of your choice) and a princess certificate to take away as a magical keepsake. The whole experience takes about 20-25 minutes.
When we arrived on the Saturday we headed to the first floor, miraculously we arrived 10 minutes before our due time so we sat on the sofas outside and took peeps into the roped off 'boudoir' area where another little girl was being princess'd!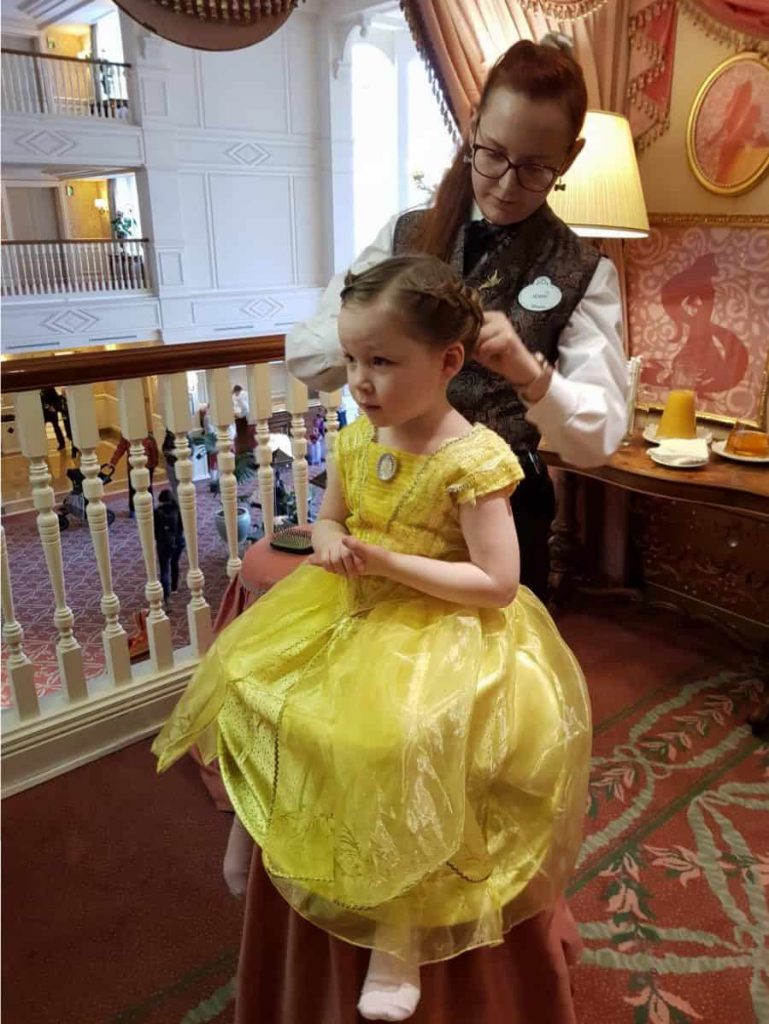 Then it was our turn, the lady asked Sofia if she wanted her hair up or down  and she plumped for plaits – though I wasn't sure how she would achieve this as her hair is quite fine. But of course she did, with lots of warning from me that 'Mummy won't be able to do that hair when we get home!', she had two gorgeous plaits round each side meeting into a bun at the back.
Then came the make up (all MAC – I was very impressed!), a small dusting of powder followed by eye shadow, a lick of mascara, bit of blusher and some sparkly lipstick – then came the rose face paint which was stunning, and the speed in which she does it is amazing! For parents, there is orange juice, apple juice and water to keep hydrated.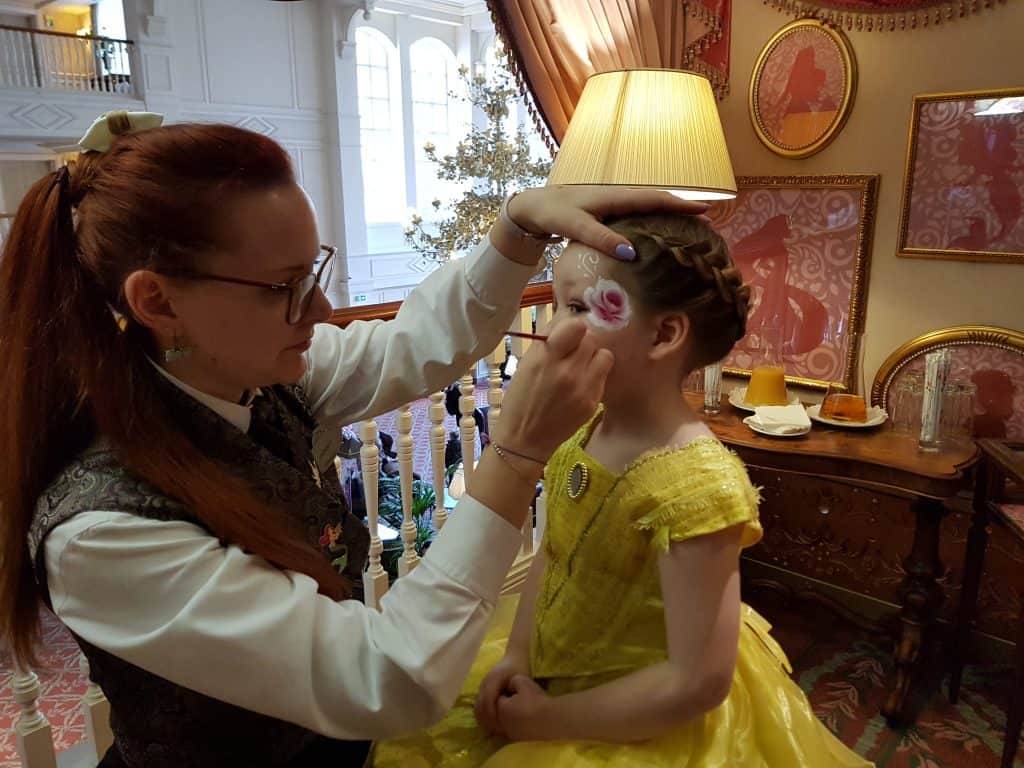 With the hair sprayed and the make up set, the lady waves a magic wand over the princess which covers them in glitter dust and gets them photo ready where a professional photographer takes a variety of photos in a number of poses and ending with a family photo if you would like too (Arlo slept through the whole experience so he didn't make the final pic. Note: very awkward 'cheese faces' from parents!).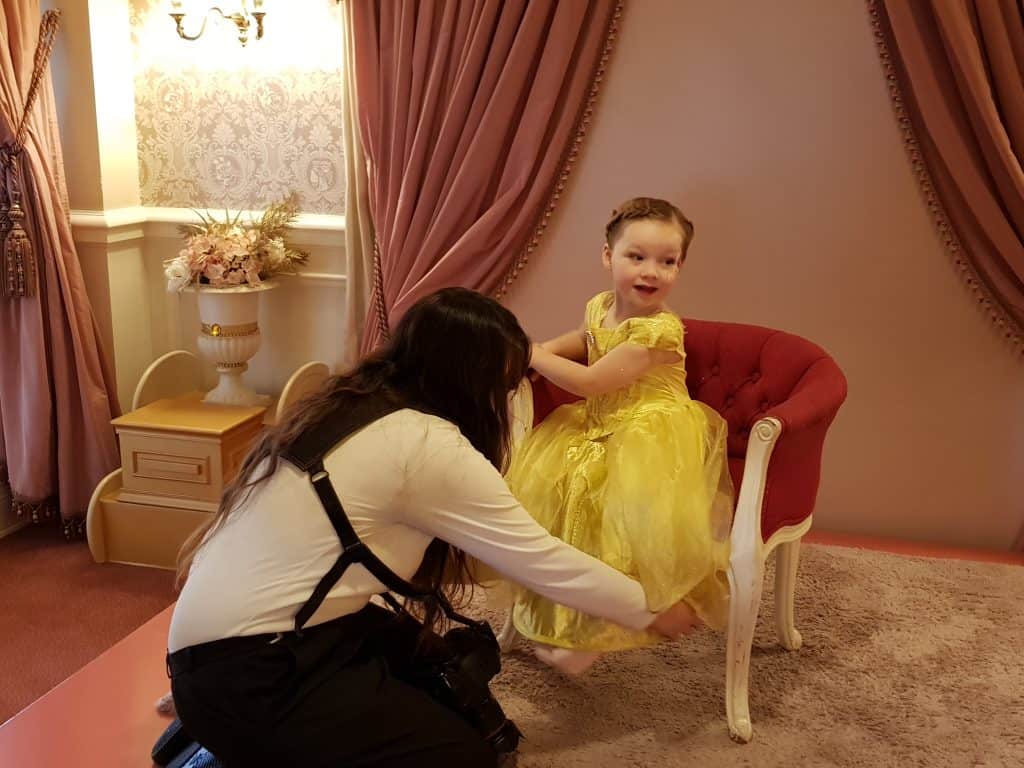 The Disney Princess for a Day experience is amazing – some of the photos and poses are a bit 80's American prom queen but then Sofia is a bit of a tomboy so it was funny seeing her in a full face of make up posing with some flowers!  As we had the PhotoPass+ we were really spoilt for images which were downloaded immediately on there. We then headed back to the shop to choose our one free print to take away [you can purchase a frame at the shop too if you wish].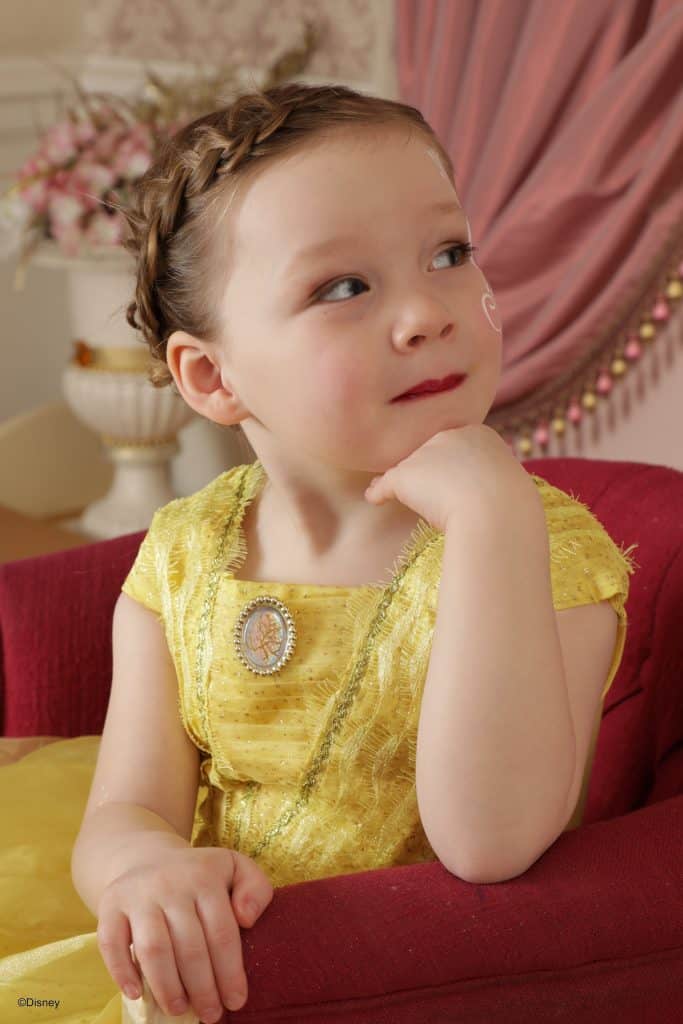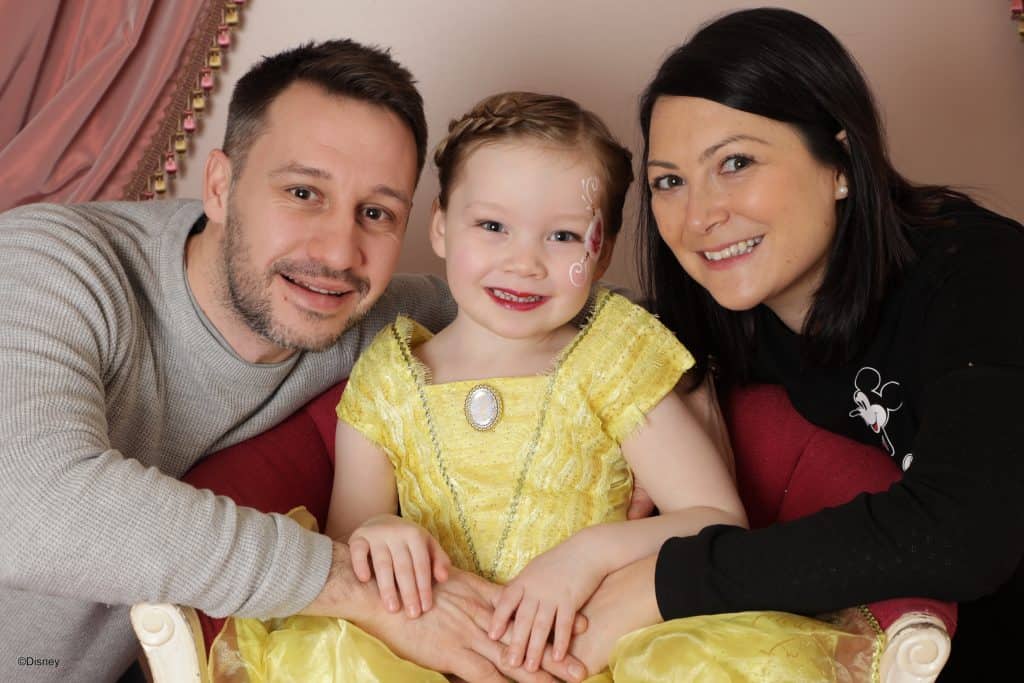 The Princess for the Day experience is available from ages 3-12 years.
Has your little one been a Princess for the day? I'd love to hear some of your experiences!