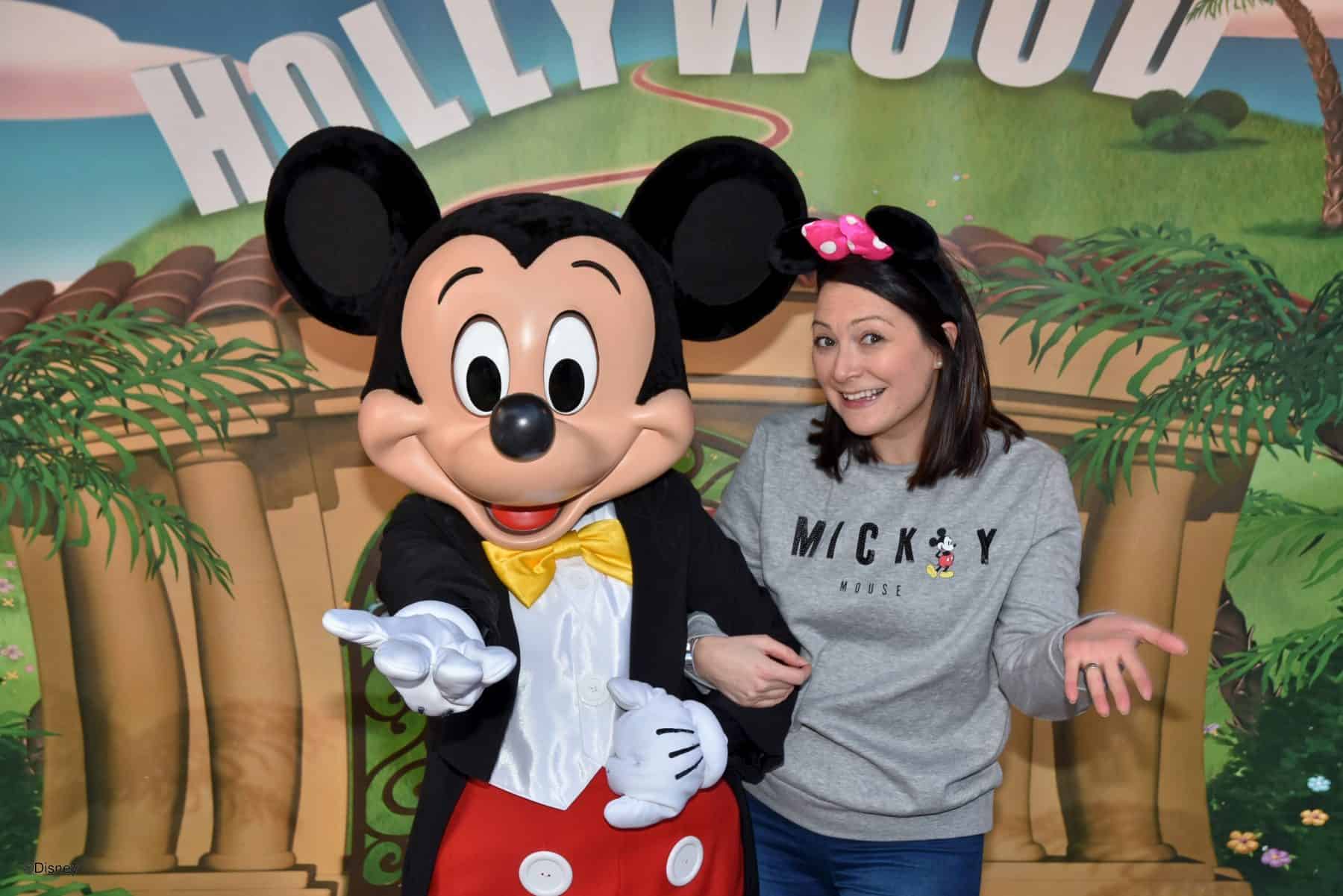 Disneyland Paris Tips & Must-Sees | Disneyland with kids
Whether it's your first trip or you're a seasoned Disneyland Paris traveller then there's always room for a few tips and tricks that you may need to know about.
I personally found it a bit of a minefield and struggled to easily find information all in one place so I found myself reading a lot of blogs and asking lots of questions on forums…so I thought I'd put my own guide together to help others who may be in the same boat!
EATING AT DISNEYLAND PARIS
× We packed the kids own refillable beakers so we were able to fill up the beakers in the morning (not direct under the juice nozzle though!) or buy large bottles of water and decant them in to them to save us keep stopping to buy soft drinks all day. There are drinking fountains dotted around the park so don't panic you won't ever dehydrate!
× If you're staying at the Santa Fe hotel then there is a garage right at the entrance which was a lot cheaper than buying drinks and snacks in the hotels/Disney outlets. It's also useful if you've got little ones who have bedtime milk as you can pop and get a one pint to fill their beakers/bottles.
× Kettles are available to hire from hotel receptions (or they were at Santa Fe) so I was able to make up bottles in the room. I also took fairy liquid to wash the bottles out and then used Milton Sterilising tablets in cold water in the sink to sterilise after use. Who says you need mod-con steam sterilisers when you've got a sink and a fizzy tablet?!
×We took sandwich bags with us [this is REALLY not like us to do this, but we were glad that we did!].  As we were only half board, we made sandwiches for the kids at breakfast and popped them in to keep them fresh for lunch. I took a croissant for Arlo to snack on as we wandered the park. I know this is 'not allowed' but finding things such as a simple ham or jam sandwich to buy for the little ones is easier said than done, so we were rule breakers on this occasion (sorry mum!).
× I also did a supermarket shop before I went and brought packs of raisins, individually wrapped brioches, tracker and nutrigrain bars – just small bars that we could nibble on through the day but were light and easy to pack.
× The first day was one of the group's birthdays – Zachary turned the grand old age of four and that evening cakes had been pre-ordered for us to all enjoy after our dinner. Not only were the cakes delish (icecream cake!) but the waitresses and kitchen staff delivered it with a happy birthday sing song and lots of cheer. True Disney spirit!
× We upgraded our food plan to dine at Buffalo Bill's Wild West Show one night and we really weren't disappointed, it was fantastic! A nice change to the buffet style serve-yourself meal, great interactive entertainment and some delicious (strong!) cocktails too. Water, Coca-Cola and Beer is refilled by your waiter throughout the show.
× We didn't do any character dining as Sofia isn't fond of  'people dressed up'. Some of our group did a breakfast at Plaza Gardens and they were joined by Eeyore, Piglet, Winnie the Pooh and a few others and said it was amazing. They also got a lovely hot breakfast rather than the standard continental at our hotel!
× Booking a meal plan is a must. The food around the parks (unless you go to a chain like McDonalds or Five Guys where you know what to expect) is really not great and it's quite pricey. $15 euros for a lunchtime 'burger' meal and $35+ for dinnertime buffets at the various eating venues can suddenly all mount up. We opted for the Standard Half Board which we felt was more than adequate.
WEATHER & WHAT TO WEAR AT DISNEYLAND PARIS
× Keep an eye on the weather before you go so you have some idea of what you're packing for.
× Pack flats. There is lots of walking about and when you're not walking there's queuing!
× Even if it's not really cold in the morning, it is generally long days and a lot of standing around – if you stay from start to finish, inevitably the temperature will drop in the evening and you don't want chattering teeth whilst waiting for the parade.
× It's well worth packing some flat pack poncho's for the trip. You can usually pick them up in the Poundshop and they don't take up any space in a case but super handy if it drizzles…or pours!
GENERAL DISNEYLAND HINTS & TIPS
× The Disney Photopass+ is by far the best thing we ever did. As we went on our trip with four families – two families shared the cost and the cards. We ordered the cards through our travel agent before we went which was about £45  (I think its £70 if you buy at the park) which we split so worked out at £22.50 each per couple. Download the app before you go (here for Apple and here for Android) and then you just need to add the activation code when you arrive and are issued your Photopass. You'll receive a card on a lanyard and a further two fobs.
You hand these to the 'Meet and Greet' character photographers or to the cast members at the photo kiosks on rides which have photopass and everything gets loaded on to there. It usually takes a couple of hours for them to appear but from there you can download, share and then print when home (you get a week-ish before photos disappear so be sure to download them when you get home!). I was impressed by how patient each photographer was and how many pictures they took at each meet.
For our trip, we ended up with over 100 photos and all of our Princess for a Day pictures too – that in itself was worth the money we paid!
× If you want "that" shot of you or your little ones on an empty Main Street with the castle in the background, then take advantage of your early magic hours (available if you're staying at a Disney hotel…) early morning has been the most successful.
× As I mentioned above, one of the group had a birthday; as Zachary was wearing a 'birthday boy' badge, upon arrival at the park entrance he was told that there was a special call waiting for him at City Hall…it was the one and only Mickey Mouse! He also got lots of attention and interaction from cast members around the park and characters at the character meets. It's definitely a birthday he won't be forgetting in a while!
× If you have wannabe princesses in tow, then Princess for a Day is a complete must. Sofia highly recommends it!
× Download the free Disneyland Paris app  (here for iOS and here for Android) it lets you see easily at a glance; park opening times, extra magic hours times, attractions which have Photopass, closest restaurants and restrooms and live ride queue  times.
× Take advantage of hotel character meets. The queues are usually shorter and if like in our case it's January – the hotels are warmer!
× The weekend's are busy. So do character meets and your 'must do' rides in the weekdays
× Decide a budget. You can get bits like Mickey/Minnie ears, autograph books and character pens at the park but if you want budgets to stretch a bit further then why not get those bits at home before you travel.
× Do take a buggy! No matter if your little one usually walks everywhere, the park is vast and the days are long.
× Take a little medical kit with you, I generally do this wherever we go anyway – but you can't buy general medicines over the counter like in the UK, you have to actually go to a pharmacy which is a bit of a nuisance if you just want a headache table. So I recommend taking; paracetamol, ibuprofen, calpol and plasters!
× Make the most of the Extra Magic Hours – if you're staying at a Disney hotel or are an annual member then you get an extra hour and a half in the park before it opens to the public…that makes a huge difference!
× Take advantage of tot swap and fast passes – they really do save so much queue time!
DISNEYLAND MUST-SEE'S
 × Buffalo Bill's Wild West Show – there are two showings a night and it is best to book this in advance (especially for weekend shows).
The evening begins in the saloon bar downstairs where you are given your stetsons and enjoy some country and western music whilst waiting to be called in. I had a cosmopolitan cocktail which was reasonable at $10 – and very strong! Once seated in the arena we were served mixed beans as a starter, followed by ribs, chicken, potatoes and sausage in a pan and ended with apple crumble and icecream. Refills of coca cola, water and beer are also poured.
The show is great, hosted by Buffalo Bill, you watch lots of stunts and shoot outs, the Disney characters make an appearance in the arena for the games and lots of audience participation cheering on the various teams. We were green when we went and we were thrilled that green team won the games!
× Character Meets – for me, this was so much more special than the rides. Meeting characters are memories that last a lifetime – for parents and kids. Seeing Sofia overcome her fears of 'meeting people dressed up'  and high-fiving and cuddling Mickey Mouse and watching Arlo laughing as the characters interacted with him was really magical.
× Iluminations – Wow. Much more than just fireworks! These are amazing – I'm not a Disney superfan but these made even me feel magical…as soon as the Circle of Life burst out with Simba and Mufasa projected onto the castle I was hooked. It does get busy along Main Street but it all adds to the atmosphere. They go on for about 20 magical minutes. The time varies so be sure to check it out on the parks board.
× Parades – Make sure you stay for the Disney parade – it is truly magical. Characters from past and present are introduced to you on their huge themed floats by street dancers and twirlers. It's like your local carnival…magnified! I won't ever forget Sofia seeing the Anna and Elsa float coming round the street, her eyes filled with princess magic and mine filled with tears (though I am a well-known wetty).
× For little ones, Princess for a Day is a must. Children have to be between 3-12 years old but is an experience to remember. I wrote a whole post on this – you can read that here
× Disney Junior Live show – M-I-C-K-E-Y…  M-O-U-S-E. Mischka Mouschka, Mickey Mouse! – Watch everyone's Disney channel favourite live. Pop into the auditorium and take a seat (on the floor!) and get prepared to sing along and watch in awe as Disney puppets dance around on stage and bubbles pour down from the sky!
× Stunt show – on a certain times throughout the days, this is a bit different than the usual Disney shows. No glitz or glamour here! It's a 30 minute show with stunt bikes and cars and a guest appearance from Lightning McQueen!
× Mickey and the Magician – unfortunately these shows were not on on the two days that we went to check but that was highly recommended to us.