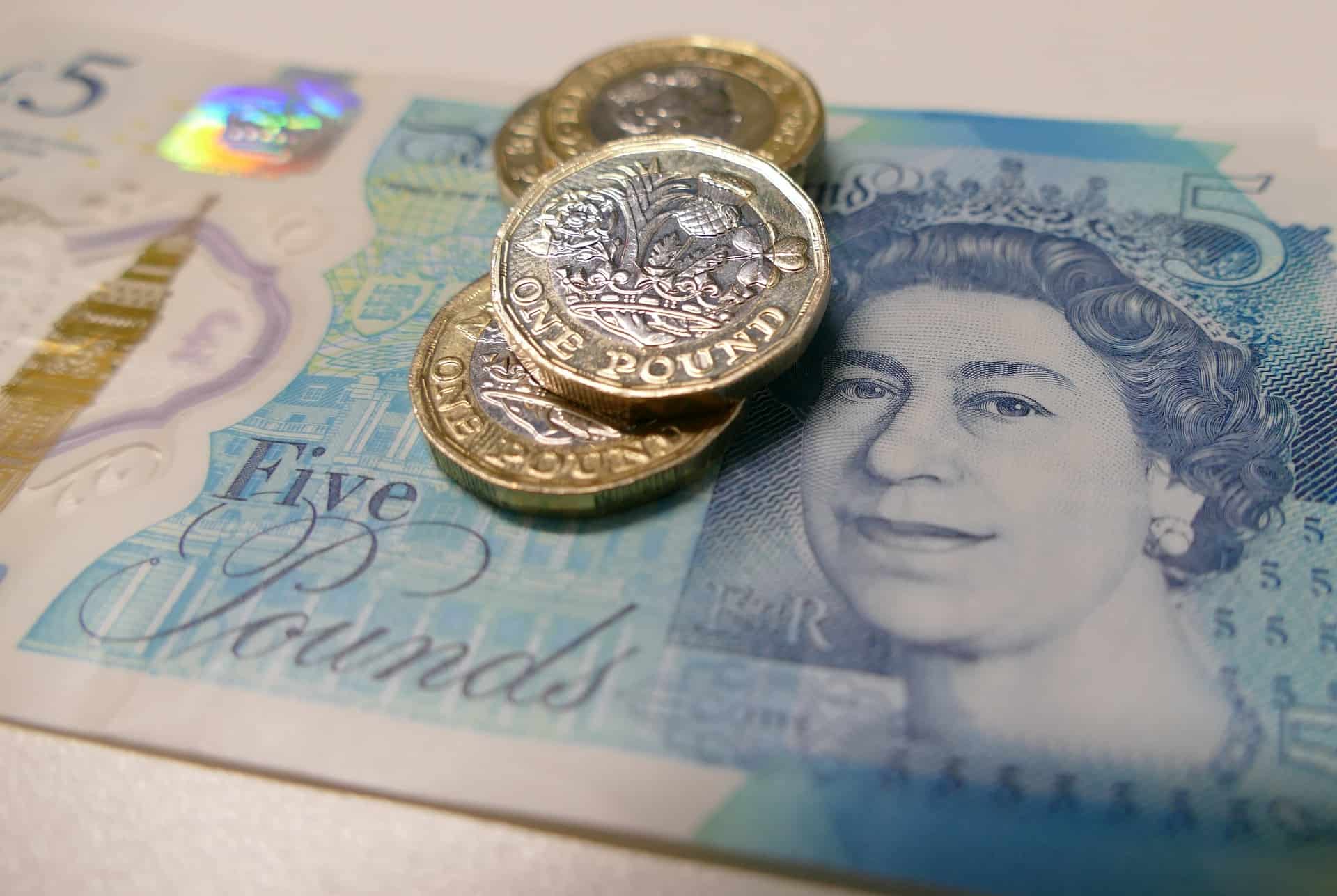 Money saving tips for parents!
When you become a parent, lots changes. You become more selfless, you learn to juggle working, living and relationships and you will also visit places you never knew existed as a non-parent. That place is softplay, also known to many as a 'living hell'.  Aside from that, your money has to stretch.
Remember the days when you used to pop to Costa every morning before work, well those chai lattes with extra syrup and the Tiffin slice could buy you a pack of nappies now.
I am certainly not one to ever preach about how best to save money – I've lived 34 years of my life in the red.  However, when I went off on maternity leave with Arlo I was determined to make my maternity allowance stretch that little bit further. After all, if I could make little cuts with things such as nappies and muslins then I could still afford those regular Costa trips. After all, happy mum = happy baby and the money I 'save' I can splurge on more fizz, right?
So I thought I'd share some of my best money saving tips for parents:
Store loyalty cards – LagerDad goes crazy at me when I get to the till and start rifling through my purse to find the relevant loyalty card. I must have one for every shop! It's amazing to see how quickly the points all add up; my two favourites are Tesco who send through regular money off vouchers and Boots, where if I save my points all year then I can do my nan and grandma's christmas 'smellies' shop and it's all 'free'. I was shopping in there anyway so I may as well be rewarded for my loyalty (not to mention the fact they can now target all of the relevant marketing at me – I'm a marketer's dream!)
Voucher codes – before you head out to the shops or press 'pay' at the online checkout, check out the reams of voucher code sites to see if you can get any further money off. My favourites are Voucher Codes and Voucher Cloud. Nowadays even major department stores like Macy's offer coupons so do not be afraid to do some research before making a purchase as there is always a possibility that you could make a saving. Simply searching for a Macy's promo code online might be all it takes to secure a discount on your shopping.
Eating out – if we go to a chain restaurant such as Pizza Express, ASK or Prezzo, I will never eat there unless we're using a voucher and they always have them -25% off or set menu deals! Get checking before you dine….
Money tin – I have one of those large metal 'money boxes' which you can't get into unless you take a can opener to it. I've had mine for about 6 months now and I'm not planning to break it open until this Christmas. In it, I save £2 coins. I picked £2 coins as you don't get them very often and when you do they add up quicker than silver money but you don't tend to miss it so much…maybe it's just me?! I'm really strict and as soon as I get one I put it straight in out of temptation to spend. I'm hoping I can do the Christmas food shop with it – I'm not optimistic enough to think it'll do the kids presents too, but every little helps.
Food planning – This is a relatively new one in our house, but one that's really working and making a difference to our family. Meal planning not only helps us stay on track with our 'healthy eating' but it also makes it a lot easier to do a big food shop as the list is all based around the food we plan to cook. I do a 'big' shop twice a month where I stock pile meat, cupboard essentials and formula – I then find that I only need to 'pop to the shop' once a week for bread, milk and vegetables for the second week.
Buying in bulk – this goes hand in hand with meal planning really, planning meals for the whole week makes it a lot easier to know how much food is needed. So I'll buy 1kg of chicken breasts as opposed to the small packs with just two in or I'll be a 750g mince and cut it into three sections and freeze the ones not needed that week. Same goes for baby food, multipack wipes and nappies…I don't put them in the freezer (!) but knowing I'll eventually use them means saving a few quid here and there.
Batch cooking – I am guilty of using convenience food for the kids, especially the three days when I'm at work. Their dinner usually consists of a jar/ready meal for Arlo and a snack tea for Sofia. What I've started doing is batch cooking certain foods…mashed potato, cottage pie, curries, rice, pasta and sauces so I know I have a stock of them incase we get in late and don't have time. It saves SO much money and is a lot better nutritionally for them.
Invest in a rice cooker – If like us you eat a lot of rice as an accompaniment to your chilli's, curries or egg fried rice dishes – a rice cooker is a must! I buy a pack of dried long grain rice and shove the whole lot in the rice cooker. Once it's done, I portion it out to go into the freezer; its so convenient and a lot cheaper (and healthier!) than the packs of micro rice.
Keeping leftovers – there are so many mealtimes where we cook dinner, make far too much and then just throw it. Now we've made a conscious effort to either use it the next day for lunch or freeze a portion. (Be careful doing this if the meat has already been frozen!)
Buy second hand – this weekend I did another Little Pickles Market to sell some of the clothes that the littlies have grown out of, and whilst there I had a quick browse for some new bargains for the mini-monsters. You can pick up some great nearly new or even brand new bargains from these mum markets.
Be supermarket smart – just because you've always shopped at Tesco or Sainsbury's doesn't mean you have to continue to do so. I would never had gone to a 'budget' supermarket unless my mum had told me 'Aldi's meat rated better than Waitrose' so I gave it a whirl. The shopping experience isn't great but I reckon we save at least a third of our usual shopping allowance. I don't buy everything in there but the majority of our cupboards and fridges are now Aldi…and proud!
Supermarkets own brand  – anyone that knows me will tell you I'm a bit of a fussy food snob, but there are so many items that you can penny pinch on that don't taste any different. I find passata, tinned tomatoes, pasta and oils really are no different whether supermarket own or branded. The same goes for nappies and wipes…. having two children I've pretty much tried every nappy on the market. Luckily, my children have never had sensitive bums so we haven't had to be too selective. But I must say, hands down Aldi Mamia nappies and wipes are the best we've tried and as a bonus, they're half the price of Pampers.
Find that you have a lot of clothes or shoes that you no longer wear?Kids outgrown their buggies? Why not list them on Ebay, Facebay or if you're more traditional load up the car, fill the flask and do a good old Sunday boot sale!
Draw money out in cash for your most extravagant expense. Mine is the food shop – so each month I draw out a fixed amount and keep it in my 'shopping purse' I then use this for all the  supermarket trips – it works well as you budget a bit more in your mind whilst you're loading up your trolley as you see the cash going down as opposed to just swiping a piece of plastic (this tip isn't ideal if you're a fan of online shopping!)
Budget – it sounds obvious, but budget. I have a rough sheet which details what goes out and when. I get paid at the end of the month, LagerDad gets paid mid-month so I schedule our bills out over those two paydays, I'd rather have the money that's all accounted for out of my account immediately rather than burning a hole in my bank balance! I then work out roughly what I have left over as 'fun' money and whether any of the kids classes need to be paid that month.
Reward current accounts or cashback credit cards – get paid for spending your own money. Win win, right? I have a Natwest Reward current account which I pay £3 a month for, but in return I treble that in the money I earn back so for me it's a no-brainer. I get 3% cashback on all of our household outgoings, including council tax, electricity, gas, phone and TV licence.
Or if you dont want to drag the kids out – shop online! This is the ideal way for you to not get carried away or veer away from the list, seeing pictures of chocolate bars is not quite the same as walking around the store whilst the packet glistens and calls your name and before you know it you've brought the bar and then scoffed it on the drive home hiding all evidence from the kids. £'s lost and lbs added!
If you're local to the Hampshire area, then a My VIP card is the perfect accessory to save on a whole host of things from soft play centres, coffee shops, cleaners and even Domino's pizza.
I'm sure there are many more money saving tips that I've missed – please share your favourites!