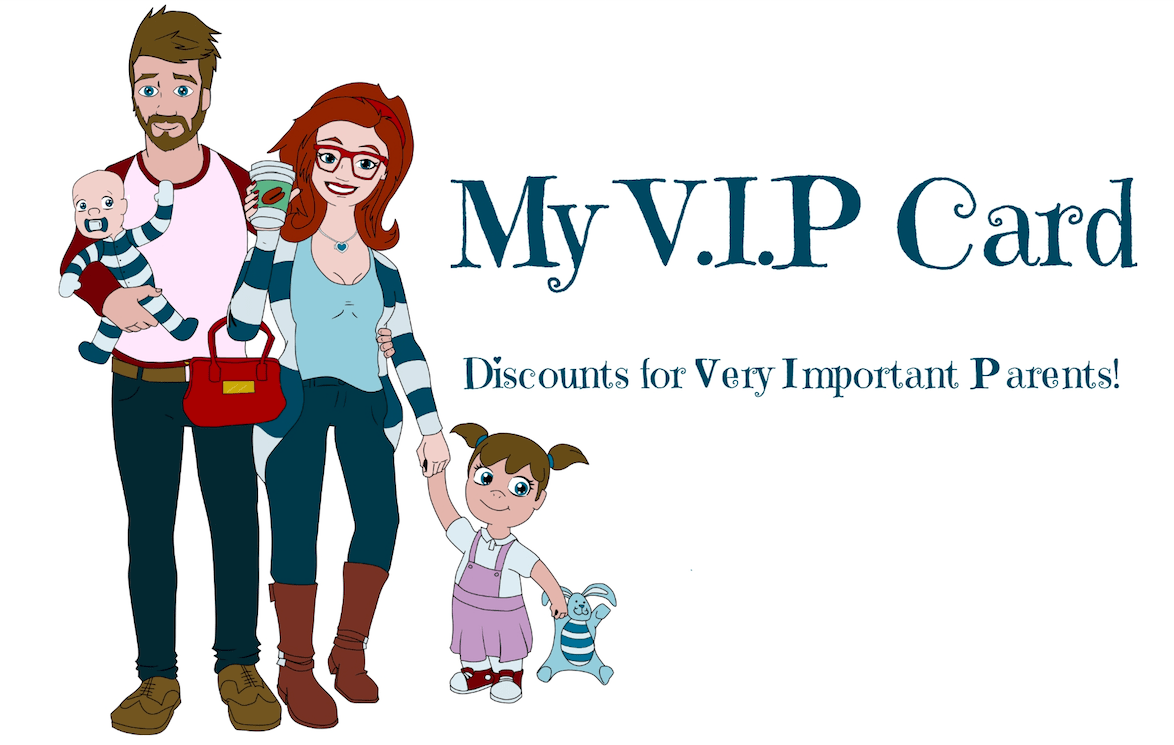 Discounted days out & treats – courtesy of My VIP Card!
As parents, one of the first thing that disappears when the little ones come along is luxuries. Unless you're like me and still buy them and convince my overdraft that I desperately need that beauty treatment or meal out with the girls. After all, we deserve treats right?!
So when a group that I follow on Facebook, the Southampton Baby & Toddler Forum announced that they were launching a 'My VIP card' I had to get in on the action!
The Very Important Parent card is not just discounts to soft play, role play or baby and toddler groups, though of course there are lots of those included – I mean after all, what parent doesn't LOVE soft play? [Note: personally I fucking hate soft play], but they also have a wide range of treats and practical bits for us as parents. Imagine that, a treat for you for having to sit through endless re-runs of Paw Patrol or Ben & Holly.
What businesses are on the My VIP Card?
The My VIP Card has a whole host of spas, hotel stays and salons offering discounted beauty treatments, window cleaning, house cleaning (tip: buy one, don't tell the husband and earn lots of Christmas brownie points), clothing and gifts, photographers, heaps of yummy cafes and restaurants and a fantastic sleep nanny – having a discount on that is priceless (I've used her – she works!)
There are lots of new deals being added daily – infact today's new reveal was a gin subscription from Think Gin Club…. I know – a monthly delivery of gin. You'll definitely need that after a few hours down the local soft play centre right?! For a full list of all participating companies then just click here
The card was initially born from parents desires to get out and about of the house – escaping the four walls is great for your sanity – but knowing that 'getting out and about' comes with a price tag which sometimes our SMP or part time wage just can't justify day after day. Are you wanting to get your hair, nails or enjoy a facial or massage like the pre-children days? We all know that brings proper mummy guilt when it's a toss up between a new outfit for your little one or a pampering session for yourself! With the My VIP card, you really can do both. Win!
Maddy, the brains behind My VIP Card, has literally thought of everything! I'm sure a few of you are thinking 'Ah, I bet there's a catch'. Well, guess what… there's really not. It's just a small annual fee of £19.99 to access heaps of goodies; I mean those eyelashes and nail treats will soon make that money back for you.
The ideal Christmas present. Hop over to the website, click buy and get shopping…or even better send your other half, your mum or your friends, this link to treat you to it as this year's Christmas present!
If you're local to Southampton, or even if you're not but have friends nearby, then I'm giving you the chance to get your mitts on one before Christmas! You can get discounted presents for all your friends and family and then reward yourself after with a half price Dominos and a gin. To be in with a chance of winning, simply like my Facebook page and then comment on the MyVip Competition post with what fab discount you'd use first!
[Boring bit: Competition closes at 10am on 17 December 2018 and winner will be drawn shortly after by my trusty little assistant, Sofia, with the help of her Paw Patrol hat]
Good luck x
*A My VIP Card was sent to us for the purpose of this review.