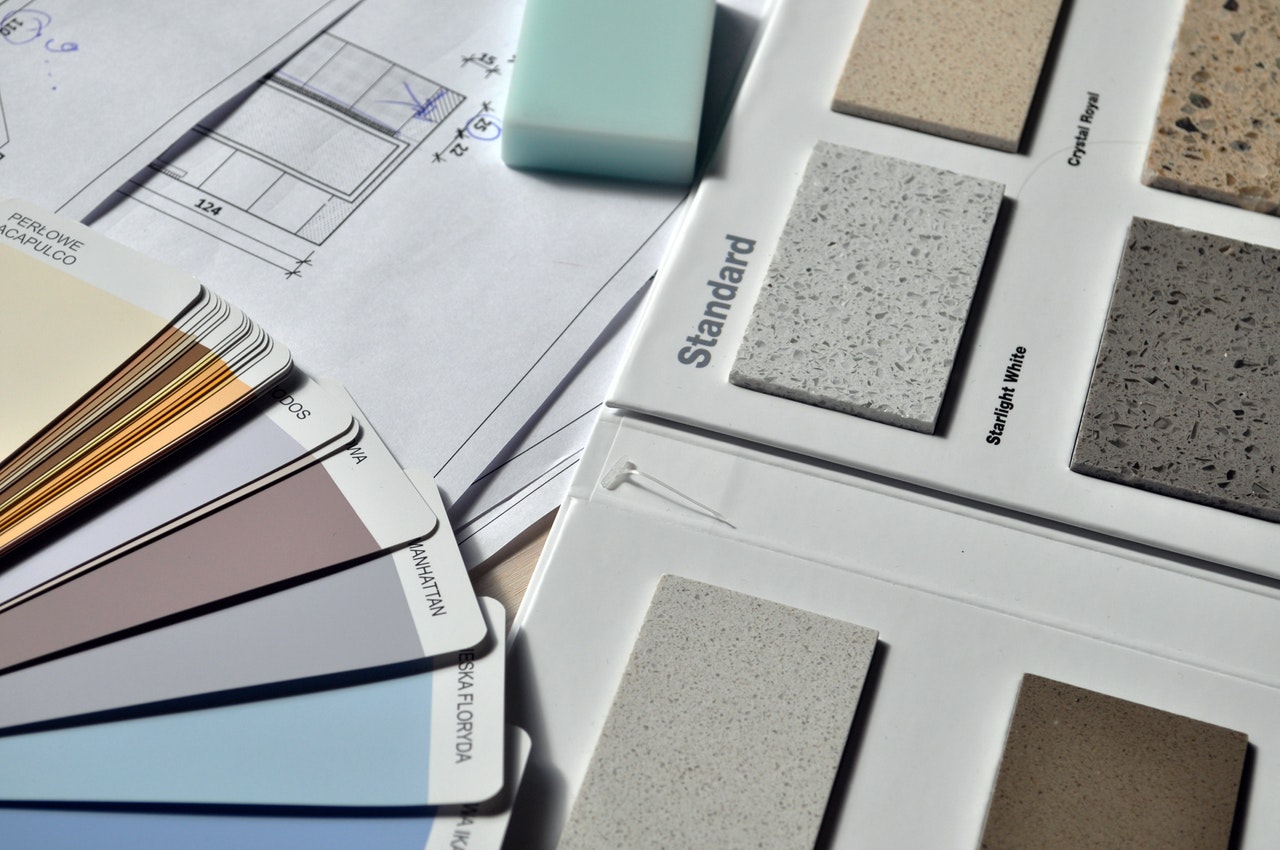 Nine top tips for a smooth renovation
If you're thinking of doing some
home improvements
but you don't know where to start then don't worry, you're definitely in the right place. Whether you've never carried out a home renovation before or you're a seasoned pro, it's best to be as prepared as you can be.
Here are my 9 top tips for a smooth renovation: 
Set yourself a budget
One of the first things you need to do when it comes to planning your renovation is to set a budget, as this is the best way to ensure you're not spending more than you can afford. Although you may know how much you want to spend, it's important you're taking the time to sit down and work out exactly how much each individual aspect is going to cost. Think about: 
The cost of materials and equipment you may need to use

The cost of any new furniture you buy

The cost of decorations and accessories

The cost of anything you need to hire (i.e skips, cranes etc) 

The cost of hiring specialist teams to help

The cost of hiring manual labour

The cost of any time you may need to take off work
For a guide to setting yourself a budget for home improvements, you can visit this site. 
Do as much research as you can
Another great tip when it comes to running a smooth renovation is making sure you're doing as much research as you can. Whether you're looking at tips and tricks for getting started or you're researching how to do tricky procedures, the more research you're doing the higher the chances are of you succeeding. If you are looking for tips and tricks when it comes to your first home renovation, you can visit this guide. 
Find inspiration on social media 
If you struggle when it comes to inspiration for your renovations, social media is a great place to start! Whether it's pinning ideas on Pinterest or you prefer to scroll through hashtags on Instagram, there's an endless supply of inspiration available online. If you like seeing all of your ideas together in one place, Instagram and Pinterest are great for saving collections and making boards. I'm on both – follow me on Instagram here  and Pinterest here. 
Speak to a professional 
When it comes to home improvements, it can be tricky to get started. The best thing to do if you're worried is to get in touch with a professional, as they'll be able to advise you on the best route to take. Once you've come up with a plan, they'll be able to take you through it step by step. 
Plan in advance
Once you know what you're going to be doing and how much it's going to cost, you need to think about planning in detail. It might take some time to put together but you'll definitely be thanking yourself when it comes to getting started. For more information when it comes to buying building construction products, you can visit this site. 
Don't forget the planning permission
One of the most difficult things about carrying out home renovations is knowing whether or not you need planning permission for the work you're about to do. Although you probably won't need to apply for permission unless you're building an extension, you need to ensure you're contacting the right people to find out. We're currently crossing our fingers hoping that our council is in a good mood and signs off our new home plans! 
Consider how long it's going to take 
Another important thing to think about when it comes to your renovation is how long it's going to take and whether or not it is going to disrupt your day-to-day life. Although some things may be hard to avoid, you need to plan so that you're not making it impossible to do the things you need to do with your daily life. 
Think about hiring some help
If you think you're going to struggle when it comes to carrying out the renovations, you might want to consider hiring someone who will be able to help. Whether that means you're hiring someone to help you with electrical work or  someone who knows how to decorate, admitting you need help is never a bad thing. Although it may add more to your overall costs, it will be worth it when it saves you some of the stress!
It will all be worth it!
Finally, you need to remember that after everything is over, it will all be worth it! Renovating your house can be incredibly stressful and if you're not thinking about the finished result, it may start to make you feel stressed. Imagine yourself enjoying your dream home and hold on to that thought throughout the dust and mess!

*This is a collaborative post.