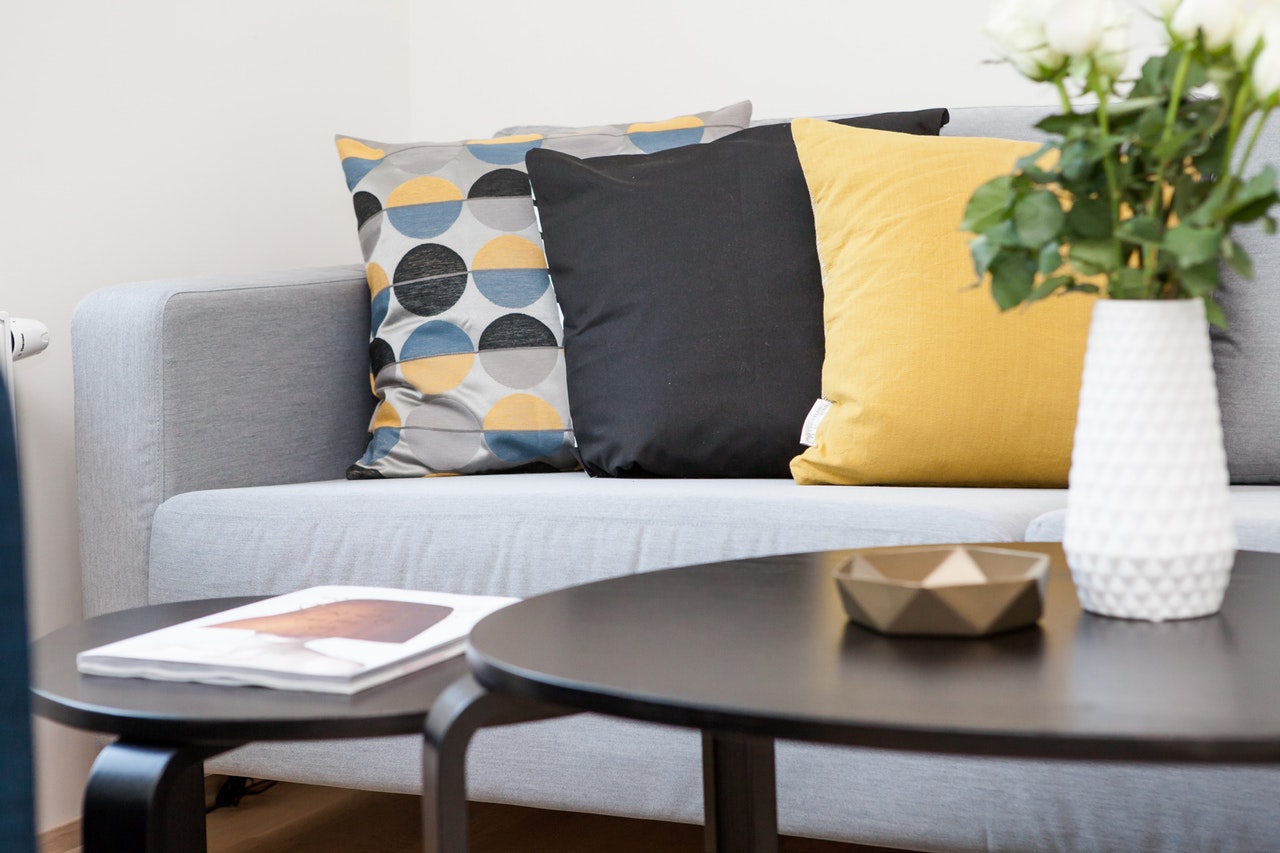 Small changes that will improve any living room
Every single aspect of your home is special in its own way. When you move in, you don't just take on a house that keeps you content for a while, you take on an entire project that never really finishes…
I'm not just talking about the boring housework that needs to be done all of the time, it's more the fun DIY project that lights the place up. Continually working on your home feels good and allows you to express yourself like very few other ways can.
The living room is the hub of the home and one of the most important aspects of any home, I think. It's the central area and the room that everyone feels comfortable in – or should feel comfortable in. It's also a room that can be chopped and changed a lot in order to improve things.
You can make significant changes, or you can make smaller ones that add a little flavour and spruce the entirety overall.
Here are a few changes to any living room that can make a hugely difference… 
The organisation 
The way a living room is set up can be completely different from how it was, say, the year before. A lot of people love changing things around as it adds freshness and variety. This is a great idea if ever you feel the need to shake things up a little. You won't have to spend big and you won't have to be invasive – it's just a case of moving a few bits and pieces. Feng-Shui doesn't have to be your thing, but it helps so many around the world feel more content!
The borders 
We're talking about the walls and what goes on the side of the rooms, of course. A lot of people love the idea of having beautiful Plaster Moulding around the top of the walls. This custom look may only be a small thing, but it makes a huge difference overall. You'll also want to decide whether you want wallpaper or a painted wall – though that decision does depend on the overall theme and style you're going for. 
The atmosphere
When you walk into a room, you want to feel positive. You don't want to enter an area that is damp, cold and smelling rotten. First impressions are important, and the atmosphere makes such a big difference. Think about adding plug ins, air purifiers, conditioners and fresheners in order to make the place fresh. Perhaps a few scented candles too. 
The colours
The way colour psychology plays with our minds is pretty impressive. Our brains take colours and assign a particular feeling to them based on our neurology and our life experiences.
Warm colours are going to make us feel like we're in a much warmer environment. So, if you want to have a cosy living room, then the likes of red, yellow, and orange should be considered. 

*This is a collaborative post.