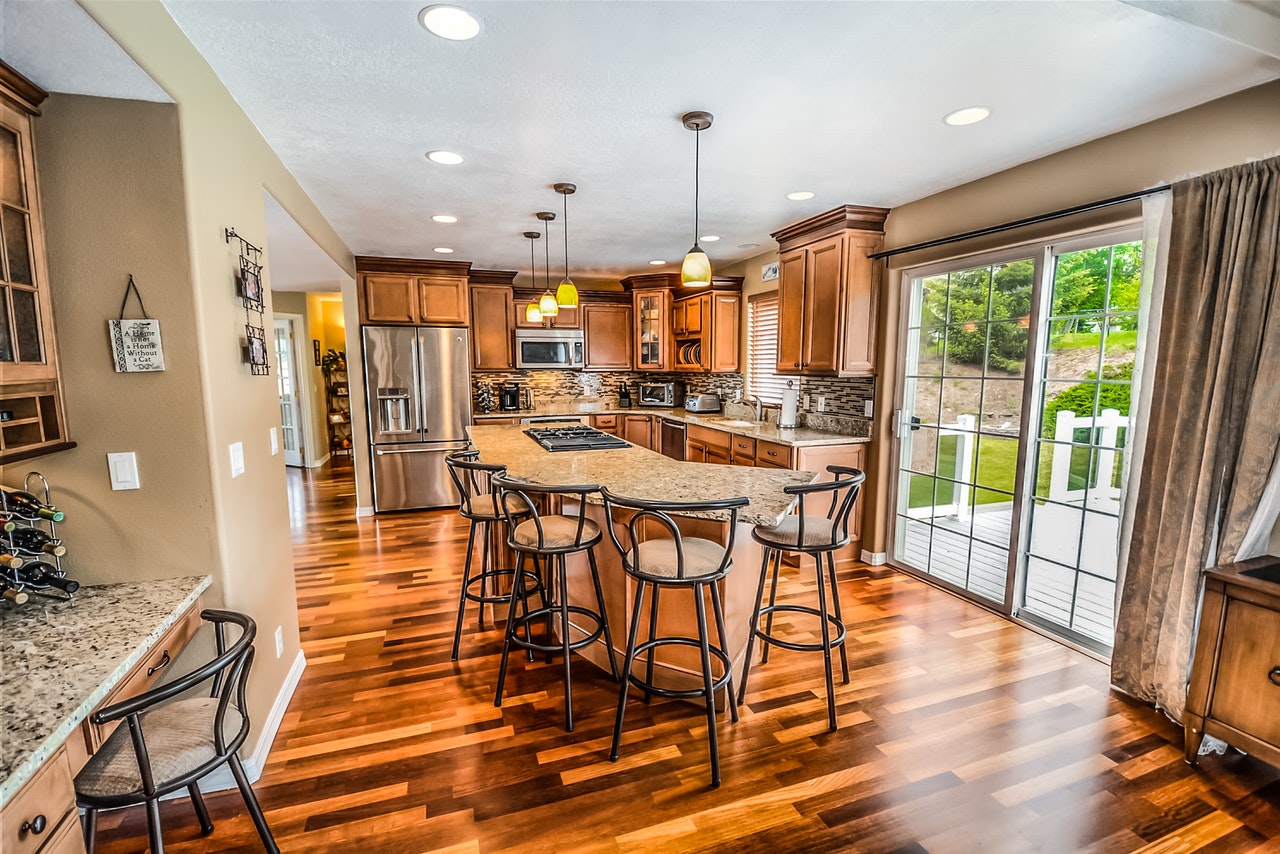 4 steps to create a home you'll love and cherish
Your home should be a place that you retreat to and feel comfortable and at ease in. For me, its so important to love the space you're in!
As the homeowner, it's up to you to work on improving it bit by bit, so you have the desire to want to spend more time at your house. While you should always properly maintain it throughout the year, there are also four steps to creating a home you'll adore and cherish that you should know about and consider taking.
1.    Keep it Clean & Clutter-Free
Create a home you'll adore and cherish by always keeping it clean and tidy. Get on a regular cleaning schedule or hire professional help so that you can maintain your property in the proper manner. In addition to paying attention to cleanliness, it's also in your best interest to eliminate clutter. Keep it clutter-free by going through your belongings and stuff and getting rid of items that you no longer use. Dig through boxes and closets and free up space for what you truly love and want to hang onto.
2.    Update the Kitchen
One of the most important and used rooms in your home is the kitchen. It's not only where you cook and spend time with family members but also an area you use to entertain guests. Therefore, create a home you'll adore and cherish by updating your kitchen and transforming the look and feel for the better. There are several ways to do so such as painting the cabinets, adding an island, and replacing old appliances through Andi-Co. You'll soon appreciate the room more and will want to spend time cooking and hosting visitors in it.  
3.    Paint & Decorate
Paint and new and fresh décor are practical yet very effective ways to create a better home that you will adore and cherish. New paint on the walls and trim will make your home appear more modern and almost brand new. It's a job you can tackle on your own if you're feeling up to it and want to save some money. Decorate with items that are meaningful to you and only display what you love because you want to avoid your rooms and shelves looking cluttered. Don't be afraid to also rearrange the furniture while you're at it and make it smell good with candles and diffusers.
Adding a few unique antique silver pieces to a home can also create a timeless look and help evoke a sense of history and culture. Antique furniture and decorations, while often pricey and harder to come by, can add an unmistakable charm in the home that other decor cannot achieve. From vintage teacups to wooden chests of drawers, there are seemingly endless opportunities to furnish your home with items of character that were made decades ago.
4.    Enhance the Lighting
Brighten up and liven up your home with better and more modern lighting. Take the step to enhance the lighting in your home to create a place you'll adore and cherish and want to be. Bring out the beauty by drawing in as much natural light during the daytime and turning on lamps and lights that are on dimmer switches in the evening hours. Give yourself options so you can set the right tone depending upon the time of day and occasion. Remember to not only light up your house on the inside but to install new exterior fixtures on the outside and around the front porch and garage as well. 
*This is a collaborative post.