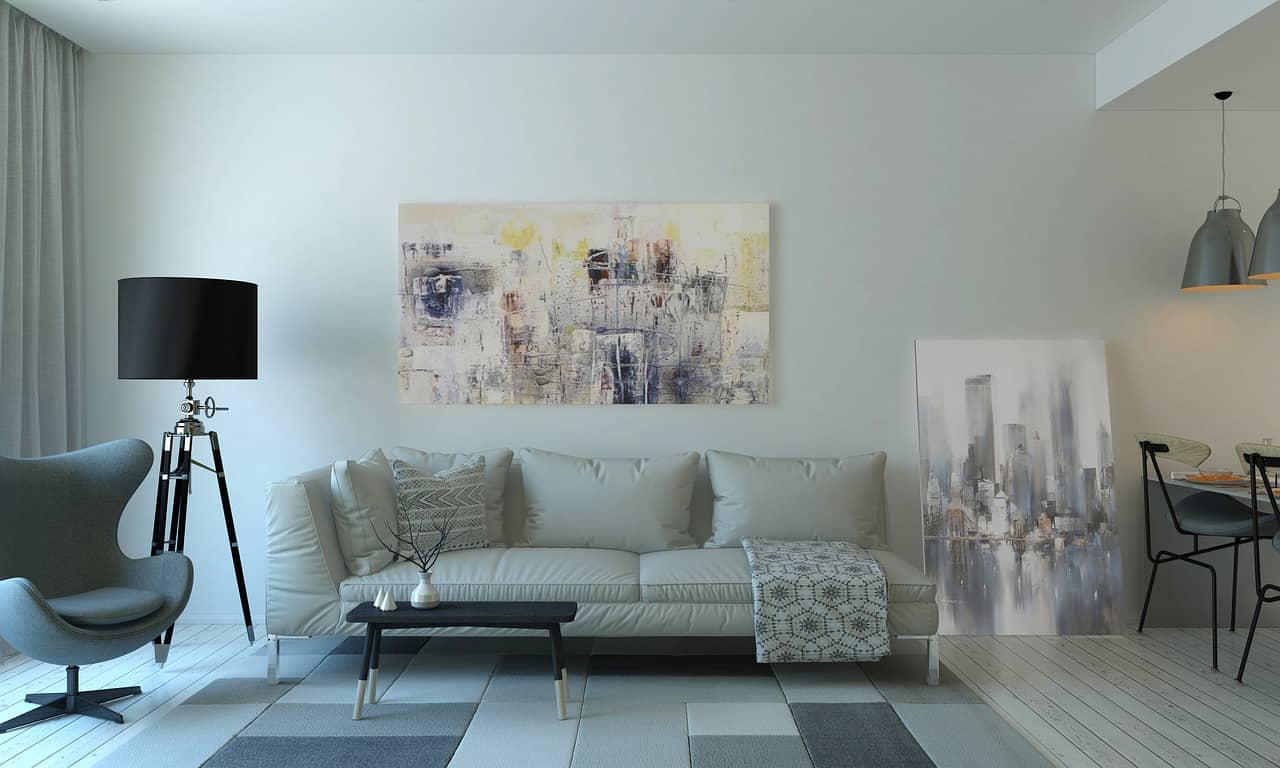 Creating a cosy living room the whole family can enjoy
Family life can be incredible;
kids can change your whole perception of the world
and parenthood can be an amazing adventure. One thing that many parents struggle with is how to decorate the home – on one hand you want it to be an effortlessly cool, 'grown up' space, but on the other you need a family-friendly space that is safe and comfortable for all.
The good news is that you don't have to choose! Combine comfort and safe with cosy and cool – it's just a case of knowing how to go about doing it. I've listed some tips and ideas for creating a living room that perfectly meets the needs of each family member. 
Keep the colour scheme neutral with pops of colour
When it comes to colour scheme, it's best to keep is neutral as neutral colours, such as grey, tend to hide dirt more than pretty pastel hues. With a neutral colour scheme allows you to add pops of colour here and there. Our lounge is light grey walls (with a recent addition of a hague blue wall!), we have grey sofas but then we've introduced some blues and yellows in cushions and pictures. 
Having the colour within the accessories means that you can easily update and change them when trends come and go!
Make it wipeable
If like me, you  have young children, it's essential that your entire living room is easily wipeable! The fact is that when it comes to child-friendly spaces, wipeable surfaces is an absolute must. What this means is that every surface, from the walls to your sofa should be easy to wipe clean with those all important, super trusty wet wipes. 
We used paint that is wipeable – perfect because Arlo often leaves chocolate hand prints around the place! We also purchased a sofa with Aquaclean material which can be wiped down simply with water – and it really does work. Alternatively, leather is pretty hard-wearing. Family life – it's all glamour.
For the flooring, if it's an option, opt for hardwood or tile flooring as this is far easier to keep clean. If you're not sure about this making your living room too cold, perhaps you could consider looking at large wool rugs for giving the space a cosier look and feel. We have no carpet in our general living space and so the lounge has a large rug to keep the cosy feel. 
Be creative with lighting
When it comes to designing a warm and welcoming space, I find it's the lighting that has the biggest impact. A lot of people don't realise it, but the lighting of a room can have a huge impact on how cosy and welcoming it can feel.  A simple hack to create a perfectly lit space is to layer your lighting – ensuring your family home incorporates various levels of lighting sources, from overhead lighting and table lamps to strings of fairy lights.
What little touches do you have to keep your living space 'grown up' with a child friendly feel?