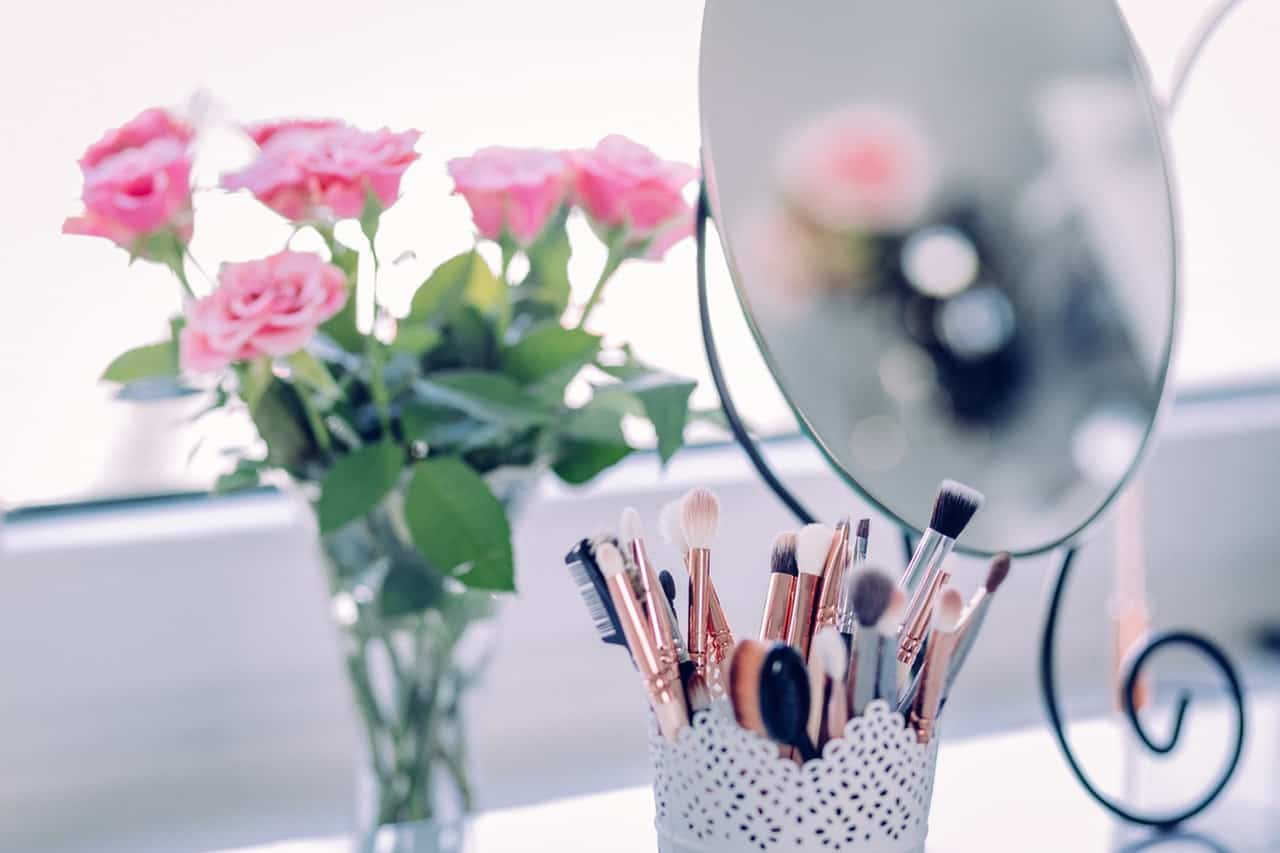 Easy ways to keep your bathroom squeaky clean | Bathroom cleaning tips
Aside from picking up your other half's dirty pants and wet towels from the bathroom floor, are you tired of cleaning off the sticky spots of toothpaste from the sink area? For me, the bathroom is the worst room in the house to clean, the dirtiest place but also the place we go to to get ourselves clean! 
Luckily, I'm not the only one who's not keen on grime, so I've compiled my list of cleaning techniques and hacks that really work. 

First: Keep it tidy
The main reason we tend to delay the whole bathroom cleaning process is usually due to all the ;stuff'. Lotions, shaving equipment, perfumes, make-up – all of this should have designated spots that are away from the sink, so that you're left with the only essential thing to have where you wash your hands: soap.
Next: Wash away water spots
Depending on the area you live in, you may suffer from those annoying white water spots that pop up on the taps. While standard cleaning products should be able to get it off as well, lemon actually does a much better job. Simply rub a bit of lemon on the little white marks and they'll disappear. That way, you'll get that fresh lemon scent in your bathroom as well – without the added chemicals. If your bathroom taps are due for an upgrade, take a look at Drench for some inspiration.
If you don't have any lemons knocking about in your kitchen, another trick you can also use is a paper towel soaked in vinegar, wrap it around the faucet for a few minutes… basically, let the acidity do all the scrubbing for you!
You can use that vinegar for your shower head too; just pour a bit of it into a plastic bag and wrap it around the shower head before you start cleaning the bathroom. By the time you're done, the shower head will be sparkling clean. Ta-daaaa!
Clean your mirrors with newspaper
Finished with yesterday's Daily Mail? Whatever cleaner you choose to use, make sure you use newspaper to clean the mirrors. This avoids those dreadful streaks and little balls of cotton on your mirror when you're done cleaning it.
If you have some spare newspaper afterward, simply add it to a basket with everything you need for cleaning the bathroom as well as the mirror and store it somewhere close by so that you can give it a quick clean whenever.
Keeping the bathroom clean is actually quite easy as long as you have the right equipment – and do it as often as possible. Not only will lemon and vinegar help keep your bathroom squeaky clean, it also comes at a cheaper price than most standard household cleaning products. Win win – more money for fizz!
Do you have any tips for keeping your bathroom super clean?