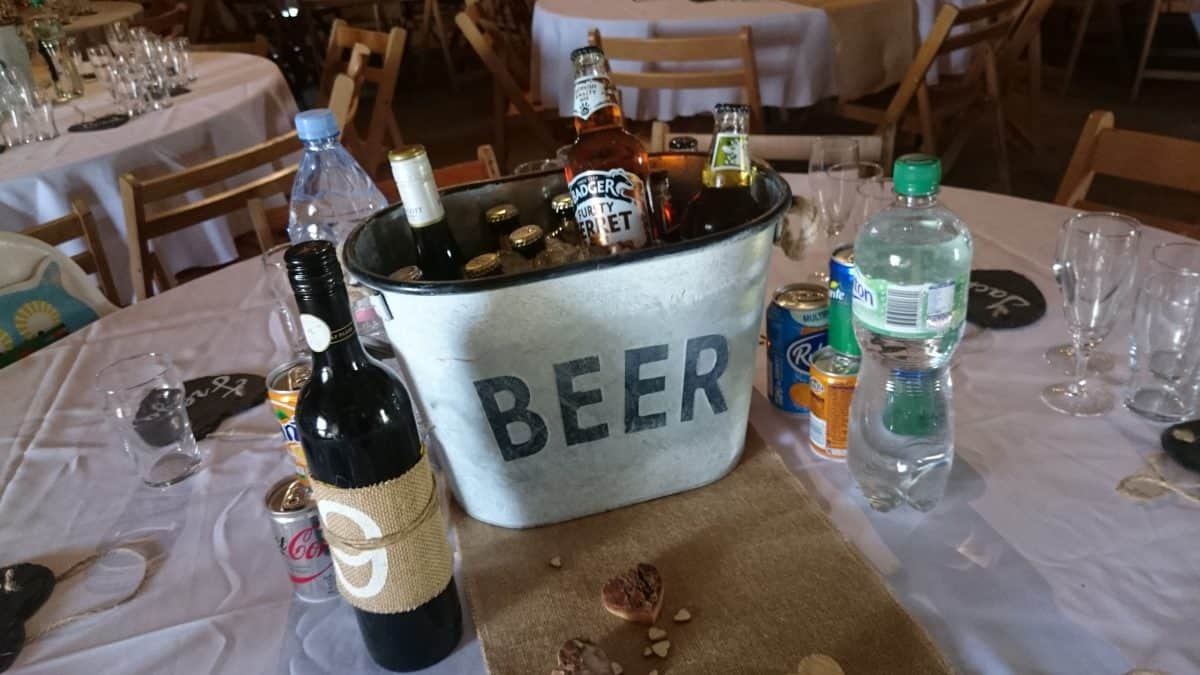 Last minute wedding touches
If you're getting married – congratulations! As you'll have probably realised by now, there are so many things to think about in the lead up to the big day. 
This can get
a little stressful at times
, but remember, it will all be worth it on the day.
Once you've got your big plans in order, there are a few little touches that you can make to go that extra mile; they're not all necessary, but they can add that extra special feel to the day.
Here are some ideas to get you thinking….
The drinks
Let's face it, one thing that is always needed at a wedding is alcohol! It's common for the groom to enjoy a large swig of Remy Martin for Weddings as that bit of dutch courage (usually just before the bride-to-be walks down the aisle!)  while the bride enjoys a glass of fizz whilst getting ready with her bridesmaids – I know I did! 
Then you have your guests to keep happy too. A lovely personal touch is to create cocktails specifically named after the two of you; you can both choose your favourite liquor and mixers, and then offer these out to your guests and see who's they prefer – there's nothing wrong with a friendly bit of competition! Don't forget to include mockatils on your list for those that don't indulge or the mums-to-be who wish they could!
The notes
They'll be so many people that you want to thank, but sometimes you may not want to generalise everyone together in a speech because some have done a lot more than others and you'll want them to know just how much you appreciate them. A sentimental and intimate way of doing this, is writing notes before the big day to all those special people, and hide them in places they'll find them. For example, if you want to say thank you to your dad, slip the note in his blazer pocket. Or hang one around the hanger of your bridesmaids dresses in the morning.
Get hashtagging
One lovely idea is to create your own wedding hashtag. As you know, everything revolves around social media nowadays and your guests will most likely be taking tons of snaps and boomerangs throughout the day. Now, you don't want to risk missing any of these beautiful moments captured, so one way to ensure you have something to look back on and see things through your guest's eyes, is to have a hashtag that you can then type in and see everything from your big day!