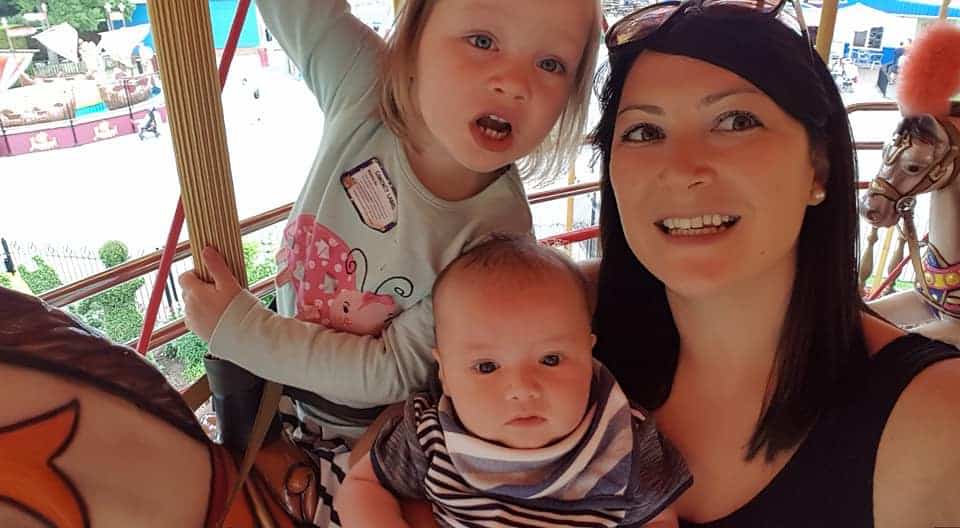 Places to visit in and around Hampshire | Half term ideas
I started writing this post in the summer as classes that we usually go to, cease to run in the holidays and there's more days to fill and new places to discover, but it's been in my drafts for so long that ta-dah its now time for October half term…so here's my handy guide for places to take the kids if you live in and around the Hampshire area.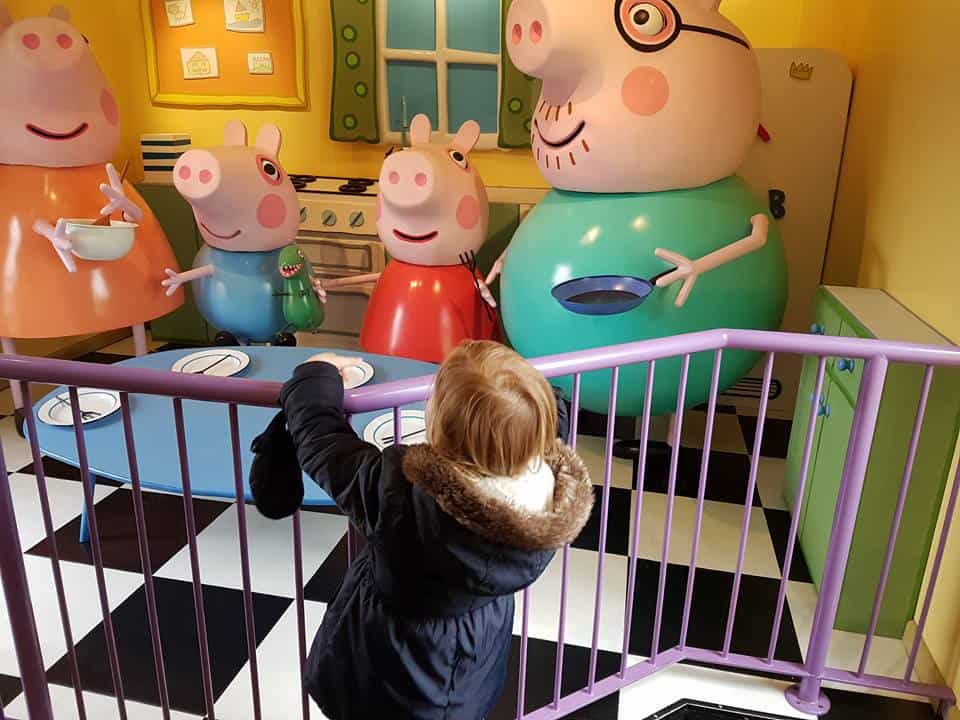 Paultons Park – Maybe leave this one to later in the holiday as it's the perfect bribe for good behaviour! We are season ticket holders so we tend to go a couple of times a month, often come rain or shine. The park itself is huge with lots of different areas for all age groups. Of course there is Peppa Pig World (tip: that's best visited in the afternoon after 2pm, as it's less busy), the newest addition to the park 'The Lost Kingdom' which features some fantastic life size dinosaurs, rides for children and a couple of bigger rides for the older kids too, there's also a play park where the 'ranger' pops in to show the children how to dig for dinosaur bones in the sandpit.
Other favourite areas of ours are the 'seal and the diggers' which are probably the oldest rides in the park, but are never busy – often Sofia gets to just stay on and ride round again on these (they are for the under 7's), the victorian carousel, the viking ship boat and the Cat-o-pillar rollercoaster. In the sun, the Peppa Pig splash park and play park is another firm favourite – for rainy days there is the indoor play area within Peppa Pig World.
The Rio Grande train is a nice break from the buzz of the rides as it takes you around the park on a 10 minute (ish!) journey – be sure to wave at all the kids waiting at the various crossing gates! There's also a number of walks; the water walk is a nice stroll around the large duck pond and into the gardens and back into the chaos of the main park! The small ride on 'rides' (the ones that you find in shopping centres which you bribe your kids they can go if they behave at the end of the trip) these are dotted around the park and they are free so no need to divert their attention away from them. Fun for free! You can find out more about one of our days at Paultons Park here, or visit their site here.
Marwell Zoo – a great, reasonably priced day out and free for under 3's! The beauty of the zoo is that no matter how busy it is there's no queues (except perhaps in the Graze Cafe, but we always take a picnic), lots of space, three play parks and a pretty good collection of animals to take in. It is quite spread out, so for little legs it's definitely worth taking a buggy – or hop on and off the road train. Be sure to go and see Ralph and his friends for penguin feeding time – super cute! You can find out more about Marwell Zoo here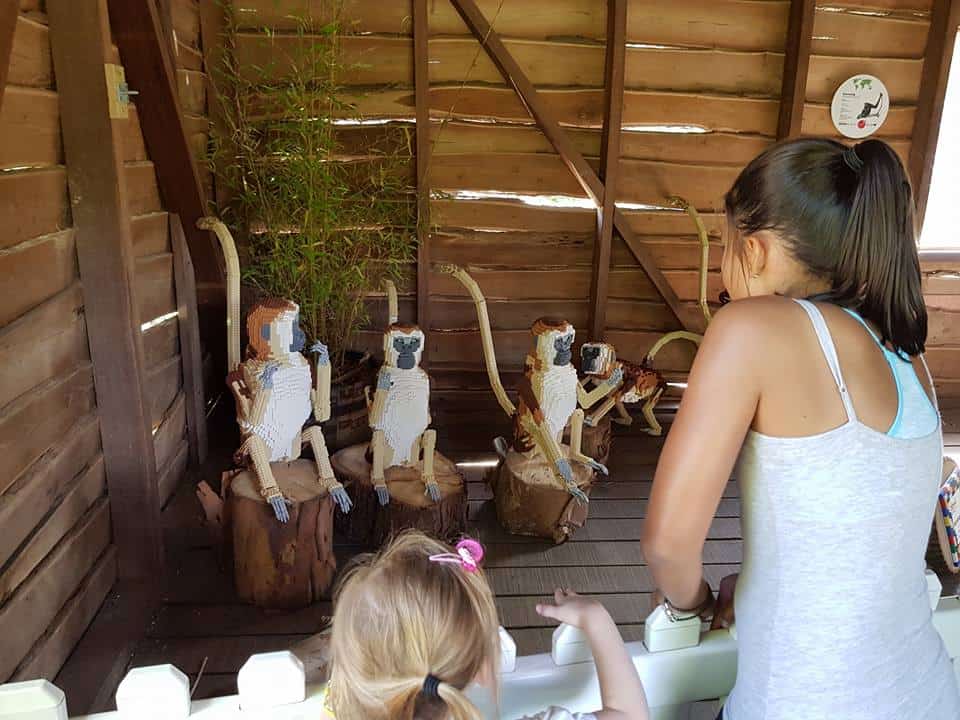 Moors Valley – this is one of my favourite outdoor places to go, come rain or shine. A really cheap family day out – the only thing you pay for is the parking(£10 for a four hour plus stay), they have play trails for kids to wear themselves out on, two large play areas (smaller and bigger kids), lakes with lots of protective swans, they also do bike hire, Go Ape and a ride on the steam train (these are all paid for but if you fancy a treat…) Tip: Car parking is payable by cash or card but the ice cream and hot food stalls outside are cash only. If you're Gruffalo spotting with the fantastic augmented reality fandago, then make sure you download the Gruffalo Spotter app before you go as the wifi isn't that great in the forest! For ease, you can download here for iOS and here for Android. Follow the story and watch mouse, owl, snake and co come to life before your very eyes. Magical! Find out more about Moors Valley Country park here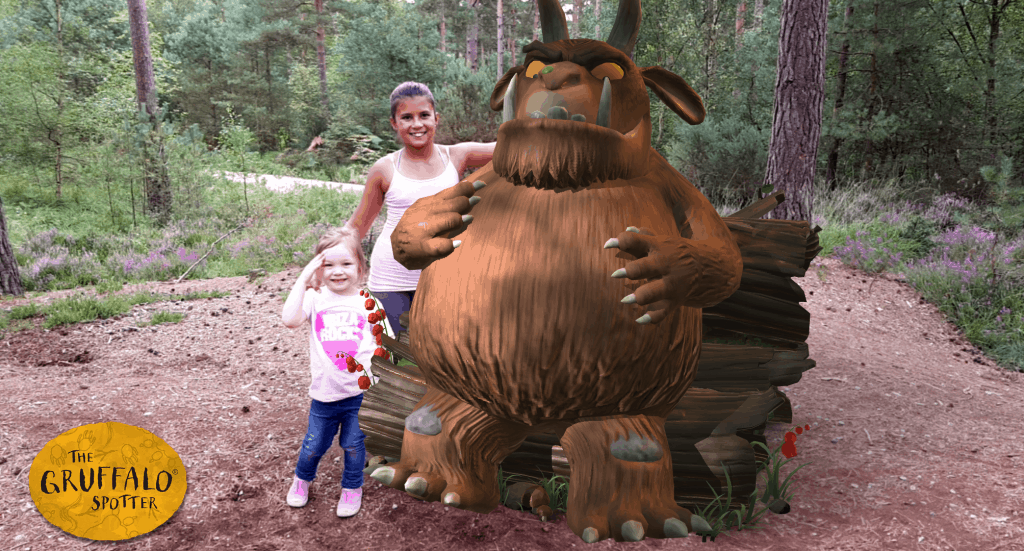 Royal Victoria Country Park – a fun for free day,  is well worth a visit (it is £4 for parking which is payable by cash only). Dig out your footballs or frisbees and get the kids running about on the huge open grass spaces, take a stroll along the seafront or skim stones into the Southampton water. There's a large play park for all ages to enjoy too, situated alongside the cafe and gift shop. We've never done it but you can also rent BBQ's, so take your bangers down and get sizzling!  Find out more here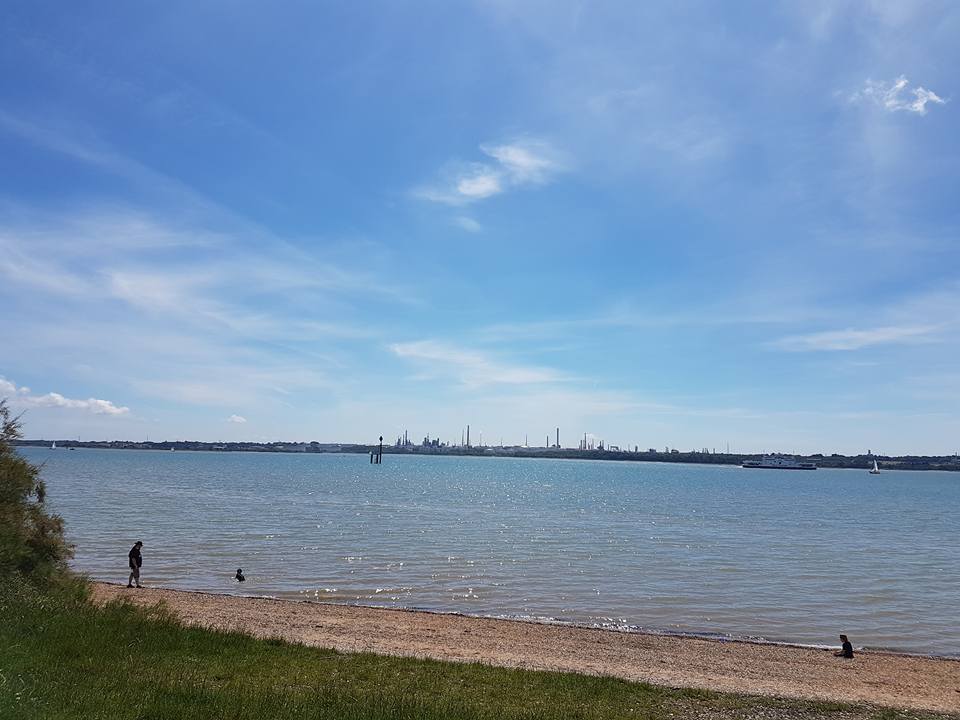 Pickwell Farm – I just love visiting Pickwell Farm, we went in the Summer for strawberries and gooseberries but October half term lends itself to pumpkin picking, so head on down to Pickwell (located in Netley) – the pumpkins are a bargain at £2 for any size. Before you leave take a look around the farm shop, they have a delicious array of fresh fruits and veg as well as chutneys, jams and a freezer section bursting with yummy breakfast pastries! Have a look at what else Pickwell offers here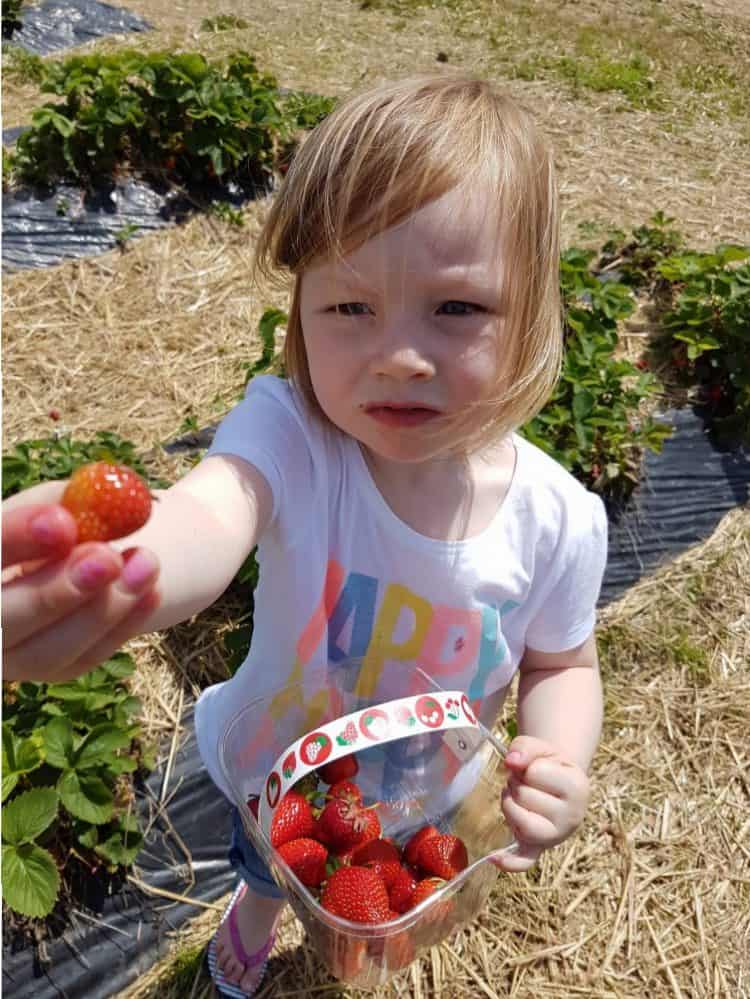 Romsey Memorial Park – Some may say this is just a park, which it is, but I absolutely love it here! You can feed the ducks (they're fussy though, they eat seeds or frozen peas – bread isn't good for them), enjoy a bite to eat or a drink at the cafe which overlooks the green (you can also buy your duck feed here for 50p a bag!), grab your racket and have a game of tennis at the courts, watch entertainment – or let the kids run up and down the stairs of the band stand, and a nice play park too. For the historians amongst us,  the park also has a War Horse memorial statue. And when you've done all your park bits, walk through the abbey gardens and have a wander around the small market town of Romsey. [Tip: they've got an Aldi so grab your Mamia wipes and nappies while you're there!] Look what else you can do by clicking here


Longleat – Not quite in Hampshire but how can you mention things to do in half term and not mention Longleat! Something for all ages, you'll definitely need a full day here – especially if you are doing the safari. You'll drive through giraffes, tigers, rhinos and wolves – but we all go to do the test of how many nuts/bolts/windscreen wipers can the mischievous monkeys take?! Personal experience – it's not a myth! Once out of the safari, stretch your legs and take a walk around the homes and gardens – if you're still in the animal zone then do the penguin walkthrough, the lovebird cage and take a jungle cruise to see the sea lions and circle the gorilla's in the island home. You can find out more about Longleat here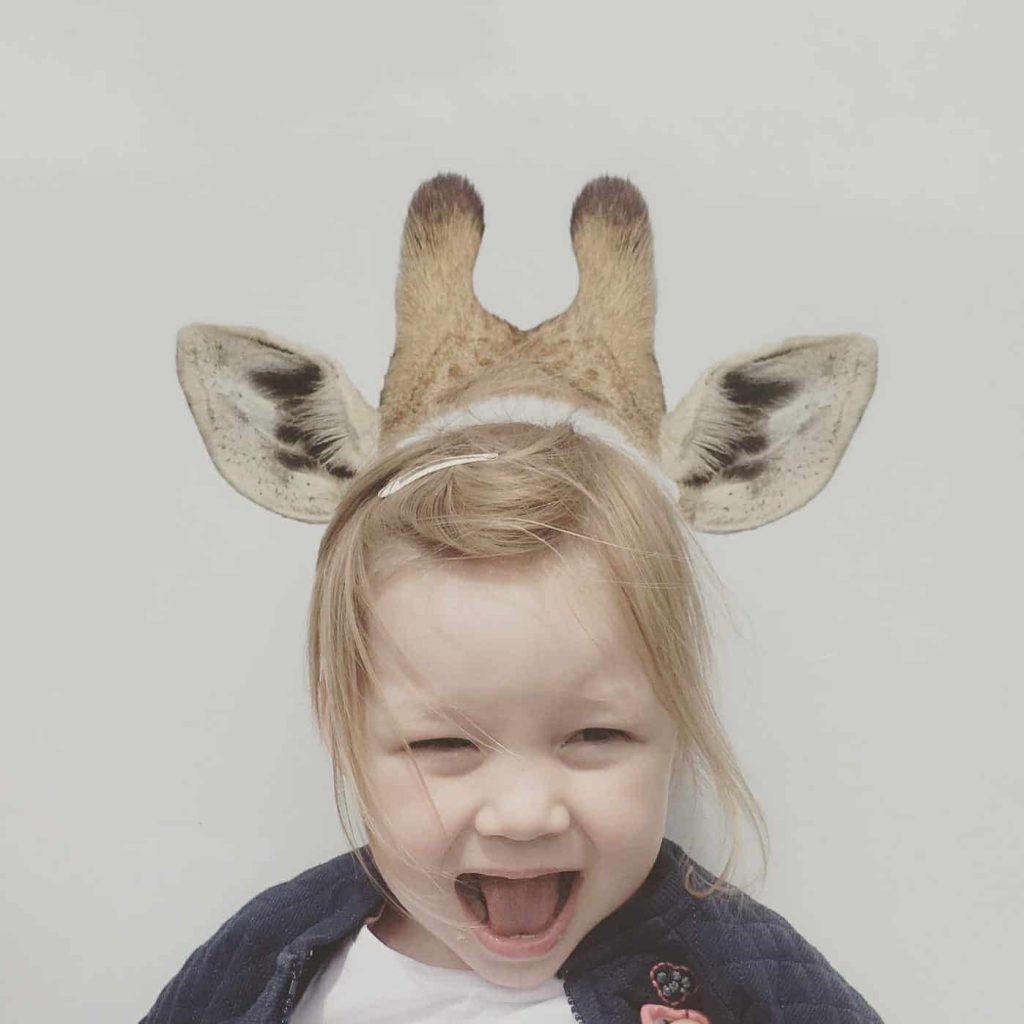 Finkley Down Farm – Nestled in an Andover Industrial Estate is Finkley! As well as goats, pigs, chickens, guinea pigs and rabbits – there's also pony rides, birds of prey, sheep racing and an abundance of outdoor play areas with trampolines, crazy golf, pedal karts. If it's raining, because chances are it will be – after all, it is half term, then the huge indoor play barn will really tire the kids out. You can find more about Finkley Down Farm by reading my full blog post here or popping over to their site here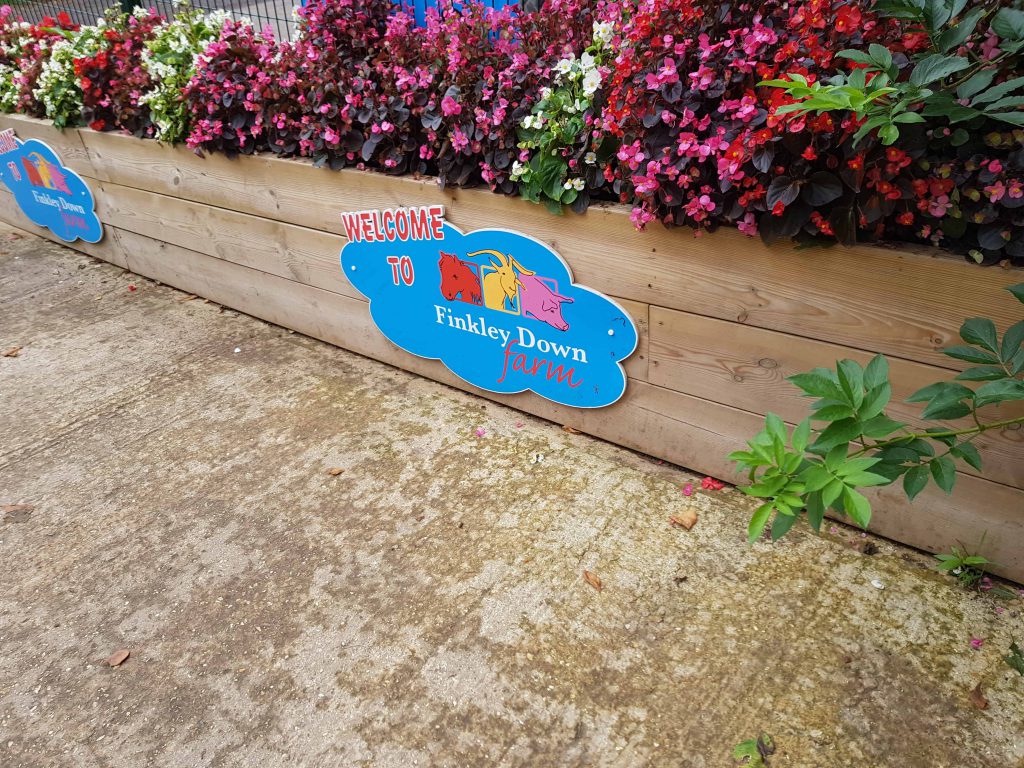 Longdown Dairy Farm – Get your nose pegs out, pull your wellies on and head down for a day at the farm! They have a action packed programme where you can feed the kid goats and bottle feed the calves, put food down the chute for the pigs and hold chicks in the animal encounter area!
You can ride the bumpy tractor and if you've got a few spare pennies then you can also treat the little ones to a donkey ride. They have lots of undercover areas too in the form of a soft play area (not huge!) and the indoor barn with haybales and slides to run and jump all over! You can find out more about Longdown by clicking here 


Furzey Gardens – What a lovely little place that we stumbled on a few months ago. My friend and I had exhausted all the usual soft play places and with the sun due to make an appearance we decided to check out Furzey and its famous fairy doors! What a treat – lots of amazing walks dotted with fairy sprinkled doors that the girls absolutely loved spotting. Be warned – they are very well hidden! We had our picnic lunch in the wooded play area bit which the girls spent plenty of time in. Later we enjoyed an icecream and some hill rolling. The gift shop sells fairy doors so you can take home a bit of the magic! Sparkle your way over to their site by clicking here


Exbury Gardens – Another little gem that we have recently discovered is Exbury Gardens. Nestled in the heart of the New Forest, there are heaps of lovely walks amongst the trees and shrubs, a wooden play park and when you've worked up your appetite – a yummy cafe which do amazing cream teas! Get the kids involved in the Scavenger Hunt – grab a bag at reception and get collecting. And of course, you can't visit here without a ride on the famous steam train. You can read more about our day at Exbury here or hop over to their site by clicking here.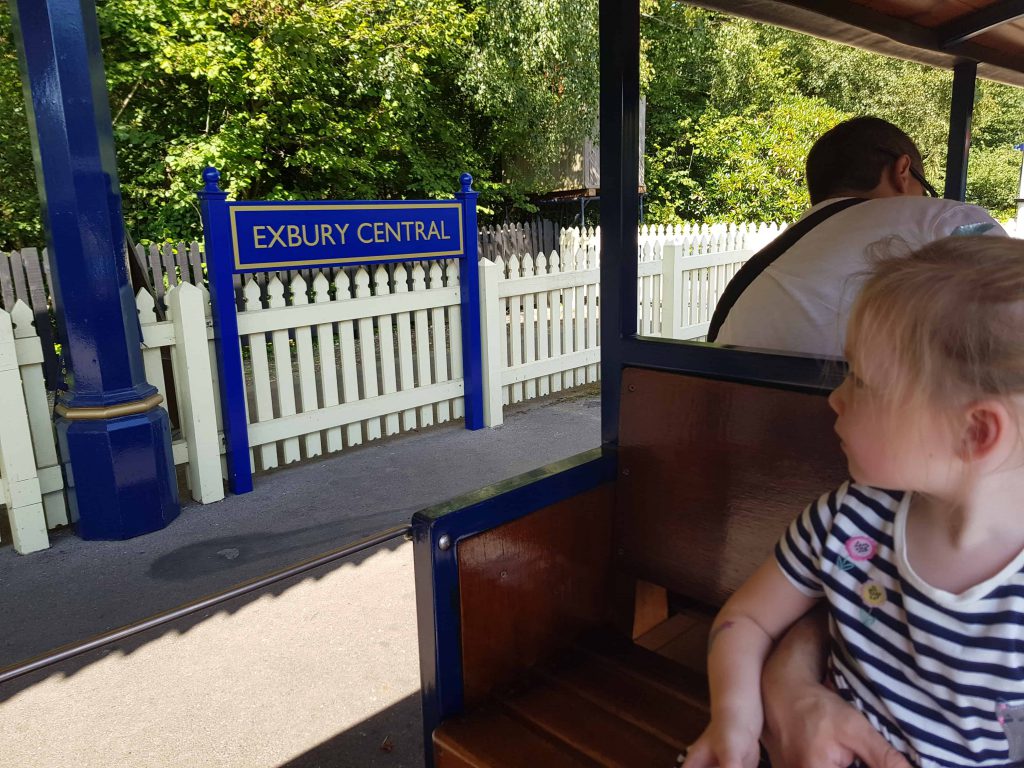 There are heaps more places to explore around Hampshire but I haven't been to them all yet myself so can't give my honest thoughts! Where will you be visiting this October half term?