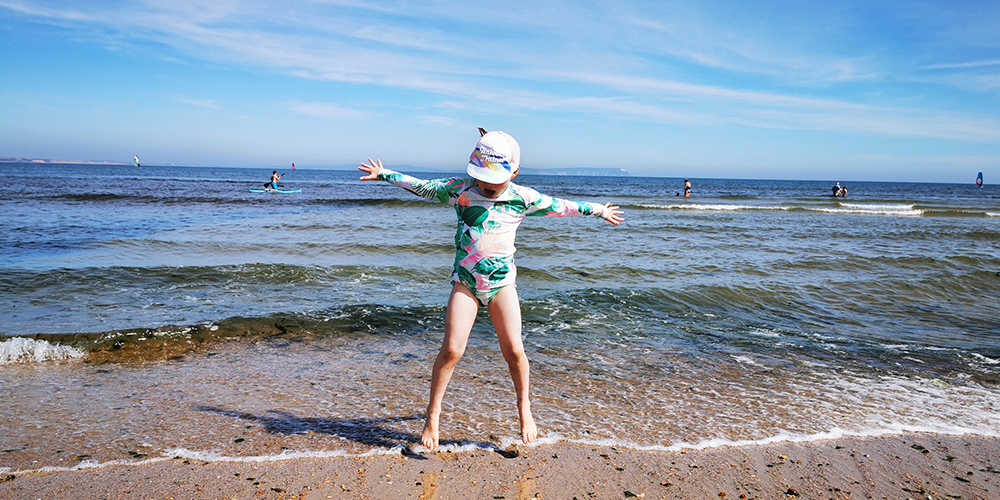 Lockdown positivity | What has being in lockdown taught me?
As we begin our ninth week of the Coronavirus lockdown, it's so easy to get dragged into feeling down about it. Yes, we're missing family and friends (and in my case, McDonalds) and the structure of any type of routine – but I'm all about the lockdown positivity right now. What have I gained from being forced to slow down?
We've cooked cakes, biscuits and loaves of every type. From scratch!
We've had roast dinners on days that aren't Sunday…and we didn't even used to have them on Sundays.
A big one for me is that I've slowed down, because what are we rushing for? With no places to go, at any set time, we've had days where we've stayed in our pj's until bath time where we've washed, then put on new pjs ready for bed. And I haven't felt guilty about it.
I've enjoyed being able to do all those little jobs that I never 'had the time to do' or put off before. I'm using my Hinch 'to do' list to tick off what needs doing that week.
I read four, and started a fifth book in April – I cannot remember the last time that happened, probably never. You can read about the books I read in April here.
I've defrosted the freezer, cleaned the fridge, got rid of a huge chalkboard sticker from our bedroom door which has been there for over three years, and has annoyed me for every one of those three years, but never done anything about it.
I finally got rid of the stack of roof tiles that have been in our garden for over three years – I sat in the queue to the tip for almost two hours, but the feeling I felt when I finally dumped those tiles was worth the wait.
I planted carrot and broccoli seeds. I did it for a project for the kids, but they weren't bothered so they're now my little project – they're actually sprouting too!
Spent dedicated time with Sofia doing work. We've made sure we do at least an hours work with Sofia each day and I'm loving seeing her grow in confidence as she reads and writes words she never could seven weeks ago. There's something to be said for 1:1 teaching, even if it is just the school of mum.
Spending more time as a family with no distractions.Time with just us, with noone dropping by, or us getting distracted with other more 'exciting' places to go. We're quite social usually and to be forced to be just us four has been lovely.
We've enjoyed treat nights on the weekends – which have usually involved a film, too many sweets, a late night and a sleepover. Kids choice!
Dens – the kids have really loved escaping into their makeshift den. Don't get me wrong, it has collapsed just as often as it's been up but they've got different compartments in it for different activities…and they've been spending a fair few hours whiling away the time in there.
We've got out and about on bikes and scooters every day and the progress they've made is incredible. I even brought myself a bike and have enjoyed getting out for headspace, as well as exercise. [I mean, I've only been out three times but a bike is for life, not just for lockdown right?]
One of the best bits for me is discovering places that we would never had visited if we weren't forced to explore locally. We've explored in woods which are literally a stones throw from our house, that we had never even set foot in before. I was ashamed to admit I'd never been in!
We went a bit further afield one Sunday (only a couple of miles!) and we  found the most beautiful woods; to top it off it had the most amazing bluebells in it. The most bluebells I'd ever seen – I only wished I'd dressed us up a bit more so I could have snapped some shots…
Community spirit – from the hellos and the quick snippets of conversation as you walk past strangers to the claps every Thursday at 8pm – it feels like everyone is just in much kinder moods, and it is lovely to see.
Virtual kindness – I've sent various people gifts from their Amazon Wishlists and completely unexpected and in return, I have received gifts too. I've had bottles of gin and boxes of crisps arrive on my doorstep. It seems we're all out of sight, but definitely not out of mind.
Our weekend social life has been through the roof – online chats and quizzes are officially the new 'out-out'. I'm not sure I ever need to go out again. Hold back the ASOS and Boohoo deliveries, this mama is staying in-in. LOLS.
Supporting local businesses – we've enjoyed food from The Hiltonbury Farmhouse on the weekends and I surprised the kids with a special sweet delivery on Saturday for one of our treat nights from another local business, Waffles & Cream.
Sending letters to family – I've been writing to my nan and printing photos of what we have been up to each week. It beats modern technology as I know she loves getting posts that aren't bills and the photos of the kids are an added bonus for her.
An odd one, but with nowhere to go, I've actually been able to save a little bit of money and it's really made me realise just how much I wasted before.
When the 'next phase' was announced, we headed out of the usual leafy greenery and brown woodlands, and headed to the beach. Wow! I did not realise how much I would appreciate the bright blue sky and the sandy beach. The small things that I previously took for granted, suddenly looked like they've had a filter put on them.
I'm slowly adjusting to this slow pace of life…and dare I say it, really starting to enjoy it!