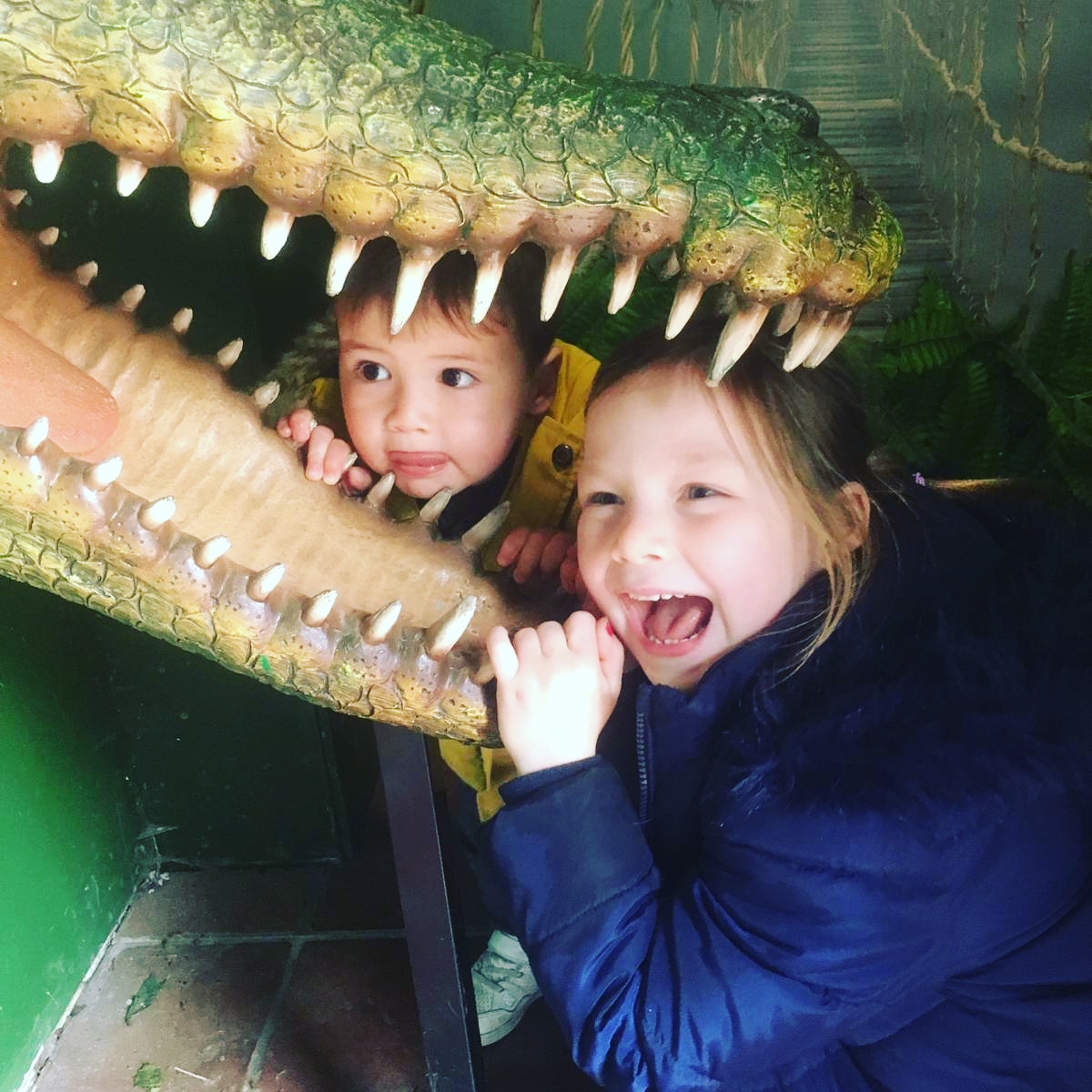 May 2019 Half Term in Hampshire and Dorset
Now I have a child in school, it's dawning on me just how many school holidays there are and how many days there are to try to keep little ones entertained…and stop yourself going stir crazy!
I wrote a post about things to do with the kids in the Easter break last month and listed some of our tried and tested days out in and around Hampshire. For the looming May half term I thought I'd put together a quick look guide of what special events are happening in the local Hampshire and Dorset area!

Go Nuts at MonkeyWorld | 25 – 27 May 2019 
Monkey World is a 65 acre park nestled in the Dorset countryside and home to over 250 rescued monkeys & apes of 20 different species is a fantastic day out for all the family. During the Bank Holiday weekend, every child that takes a bag of unopened nuts with them over the bank holiday weekend will receive a FREE Monkey World badge!
Become a secret agent at Beaulieu | 25 May – 2 June 2019   
Follow clues and hidden messages, try on 1940's clothes to hide your identity, crack codes, spot wartime vehicles…you can even see some falconry demos, before graduating as a fully-fledged Special Operations Executive. The secret agent trail is included in your Beaulieu admission ticket price which includes the National Motor Museum, World of Top Gear, Palace House and Beaulieu Abbey.
Half term trail at Itchen Valley Country Park  |  25 May – 2 June 2019
Pop along to Itchen Valley Country Park any day during the May half term from 10-4pm and join the beautiful butterfly trail. Go hunting for clues and take your completed trail form back after to collect your price.
It's easy to spend a full day at the country park; there's lovely walks, plenty of places to picnic (or if you fancy a break from making the sandwiches, there's a lovely onsite café!), a couple of parks to play in and if you feel like really spoiling them – there's also a Go Ape.
Climb a Tree & Outdoor Adventure Club at Hilliers Gardens  | 27 – 30 May 2019
There are a couple of dates throughout the May half term where Hilliers are treating us to a few special activities.
The 27th May is 'Climb a tree' day where highly skilled and friendly instructors can help 6+ year children to reach new heights within an oak tree's canopy using ropes, knots and karabiners. Don't fancy heights? How about pond dipping – the 180 acre Ampfield venue is holding pond dipping sessions in their education garden on 28th and 30th May. You'll find diving beetles, pond skaters and slimy snails!
The Ofsted registered Outdoor Learning Company, will be holding an outdoor adventure holiday club in the Gardens on 29th and 30th May, so if the kids are starting to run you ragged, why not book them in? With a Forest School ethos, activities range from den building, scavenger hunts to tool work (using bow saws, knives, loppers) and much more. Sessions run between 9.30am – 3.30pm in all weathers.
We're going on a bear hunt at Nuffield Southampton Theatre | 28 May – 2 June 2019 
Are you even a parent if you don't know every word to this book classic?! For six days, the West End production of 'We're Going on a Bear Hunt' will be shown at the Nuffield Southampton Theatre.
Watch the 'bear hunting' family wade through the gigantic swishy swashy grass, the splishy splashy river and the thick oozy, squelchy mud! Expect catchy songs, interactive scenes, plenty of adventure and a few surprises along the way…
Woodland Explorers at Queen Elizabeth Country Park | 28 – 29 May 2019
Queen Elizabeth Country Park is home to lots of green spaces and adventure play areas – ideal for family walks and letting the kids let off steam.
During two days of the half term, Queen Elizabeth Country Park are holding 30-minute pond dipping sessions giving kids the chance to discover what's swimming beneath the reeds. Suitable for children aged 3 years and up, adult supervision is required as are sensible clothes – waterproofs and wellies!
Friday 31st May sees a Woodland Explorer session taking place – pop along to Queen Elizabeth Park and join in with woodland games, using simple tools, crafts and a tasty treat on our fire pit. This activity is suitable for 5-11 year olds.
Half term family activities at Winchester Cathedral |  29 May 2019 
Pick up a trail from the Entrance Desk of Winchester Cathedral and discover all the weird and wonderful animals that can be found around the grounds, finish up with some clay animal craft activities. Entry for the trail is included in the Cathedral admission – under 16s are free.
Horrible Histories at Theatre Royal Winchester | 1-  2 June 2019 
Finish your half term with a bit of a history lesson. We all want to meet people from history….but the trouble is everyone is dead!
Horrible Histories is live on stage for two days in Winchester at the fantastic Theatre Royal featuring all new scenes. All ages welcome but highly recommended for 5 years plus.
Robots and Future Tech at Winchester Science Centre  | 24 May – 23 June 2019 
Take a trip to the Winchester Science Centre and Planetarium this half term for some real hands-on 'fun' science, the 'Robots and Future Tech' will see the centre demonstrating electricity and future tech – with the chance to compete in the ultimate robot battle in the Invention Studio, all overseen by WSC's team of Inspirers.
We recently had a fantastic day out at the Winchester Science Centre and Planetarium – you can read all about our day out here.
Savage Saxons and Clock Tower Tours at the SeaCity Museum  | 30 May & 1 June  2019
The SeaCity museum are holding two special days over half term. The 30th May will give the opportunity to delve into Saxon Southampton in a fun history and craft workshop where your littles ones can make a rune necklace, try their hand at weaving and discover the story of Saxons buried under St Mary's Stadium.
The 1st June will see a Clock Tower tour where you can climb over 200 steps up Southampton's iconic Clock Tower, find out more about its history and enjoy the fantastic views. [For Southampton's Clock Tower session, participants must be over 12 years old, physically fit, and wear sensible shoes]
Magic Mayhem at Finkley Down Farm |  25 May – 2 June 2019
Andover based Finkley Down Farm are holding a week of magic and mayhem shows during the May half term; Chubby the Clown, Silly Scott and Nutty Noah are just a few in the line up!
As well as the mayhem shows, there's all the standard Finkley fun such as sheep racing, little farmers driving school, pirate water wars, the meerkats, birds display and a number of hands-on animal experiences to take part in…as well as the indoor giant softplay area and outside spaces.
We've enjoyed a number of days out at Finkley Down Farm, you can read about one of them here.
Woodland Adventure Day at New Forest Activities  
For something a little different, why not do a bit of parent-child bonding and enjoy a six hour Woodland Adventure at the New Forest Activities centre on the Beaulieu estate.
You will enjoy bushcraft activities around the firepit, archery – marshmallow, bananas or chocolate to toast over the fire – as well as low and high rope challenges. Children must be aged 8+ years and take part with an adult. If bushcraft's not your cup of tea, then send the kids on a holiday adventure day instead. They'll meet new friends, learn new skills and have fun taking part in a variety of different activities including archery, rope courses and bush craft.
Is there anything I've missed? Do let me know – we love finding new places to visit!