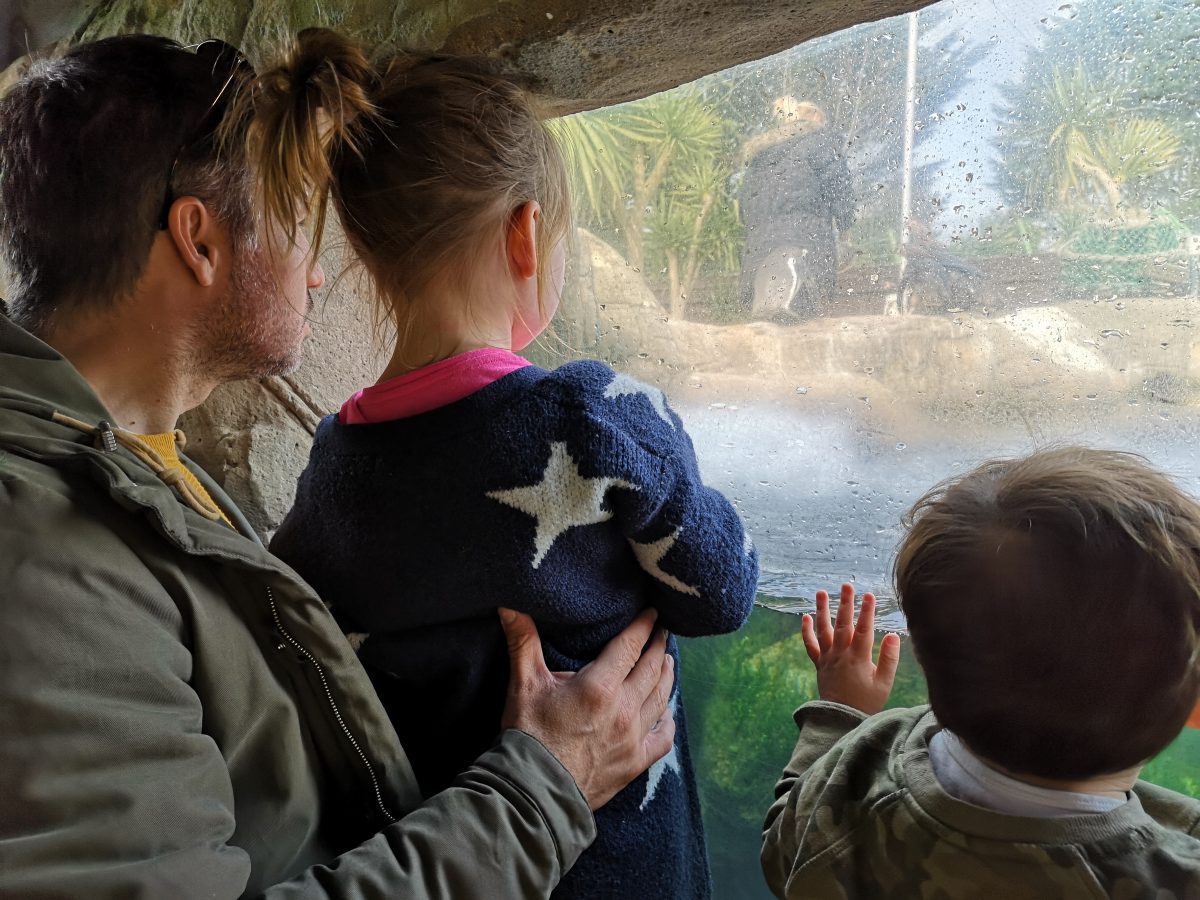 What's on in the Easter holidays? | Our favourite child-friendly days out in Hampshire
February half term feels like it's only just been and here rolls around the two-week Easter holiday already. Are you looking for things to do with the kids in and around Hampshire? Look no further, I've listed some of our tried and tested days out – perfect for the quiet crafters, the adventurers, the wild explorers and the farm hands!
For the crafty kids…
Fancy a little reminder of your Easter holidays? What could be nicer than a handmade make to remember Easter 2019. And as Easter is later this year, you could get the grandparents gifts sorted while you're there too!
Poppies Crafts, Romsey, SO51 0NB
Tucked away inside 'Choice Plants' is this little hidden treasure. I have taken the kids here to make many a personalised gift! There's a huge range of things to be painted, stuck and made at Poppies; you can decopatch, paint or get your hand and footprints on a plate, bowl or trinket box.
And after all that – pop next door to the cafe for some lovely homemade lunch followed by a trip to their ice cream parlour for a scoop of delicious gelato for pud!
Bella Crafts, Fair Oak, SO50 7HD
The beauty of Bella Crafts is that you can simply turn up, choose and make. There's no set times and no need to pre-book, you can stay and help your little one or drop the kids in and pop next door to the café in the garden centre. If you've got more than one child, or want to wear the arts and craft one out after, then there is a small soft play centre within the garden centre cafe.
If a couple of hours isn't long enough then they do also run Holiday Clubs – full of arts, crafts, sparkle, paint and glitter!

For the adventurers and explorers…
What better way to burn off all that excess energy these kids seem to store up, than with a spot of (supervised and unsupervised) indoor climbing? And if you're lucky you may wear them out so much that they want an early night!
Golden Gecko Climbing, Romsey, SO51 0HR
Situated in a huge unit on the Romsey Industrial estate, this self-contained climbing centre is fun for all of the family (5 years and over). With the Climbing Tower and Challenge Wall you can get your pulse racing as you climb your way to the top. If that's not your thing, the centre does serve tea, coffees and hot and cold food – so sit back and let your little adventurer do all the work!
Boulder Shack  Climbing Gym, Southampton SO14 0JW
Get fit whilst having fun seems to be the motto at Boulder Shack! As well as running holiday programs for young climbers (from age 8-18 years), the Southampton based centre has Easter treasure hunts…with a difference, as well as one-off bookable climbing sessions. It's not just for the kids though – they have a range of fitness classes, that sounds way better and more fun than the gym!
Winchester Science Centre & Planetarium, Winchester, SO21 2HZ
We took a trip to the Winchester Science Centre recently and although I was dubious about whether we would be a bit bored 'discovering science', it couldn't have been further from the truth; we loved it. I was really impressed by how much there is in there, whatever your age – there were babies to pensioners…and every age group in between! If you're keen to learn more, or look at pictured of the kids exploring a colon (Sofia's favourite) then I wrote about our day at the science centre, which you can read here.

For the young farm hands…
Does your little one like to get outside in nature? With some great farms on our Hampshire doorstep, why not take your little farmer to one of these fantastic farms!
Longdown Activity Farm, Southampton SO40 7EH
Just outside the New Forest, in Ashurst, you'll find Longdown which is running a few different Easter specials (all included within the admission price – which is bloody brilliant!) From 13th – 22nd April they are holding a 'Count your chickens' family trail with a 'Golden egg hunt' trail for the older kids during the second week of half term – all taking place in and around the Easter barn.  On the 10th April, Crazy M will be taking her magic rabbit along for two special magic shows too.
As well as all of that fun, there's also the animals, the outdoor play parks, tractor rides and indoor soft play – a fun-filled day out!
Finkley Down Farm,  Andover SP11 6NF 
We've visited Finkley Down Farm a couple of times now (you can read about one of our days out here), the things we love about Finkley is that it's a great place to visit whatever the weather – of course everything's better in the sunshine, but as with most school holidays we're partial to a bit of rain and there's a good mix of in and outdoor activities here. The cafe is also pretty good too!
You can meet and pet the rabbits, stroke the chicks, brush the ponies then place your bets on the 'lamb prix' before exploring the indoor and outdoor play areas. There are pedal go-karts to race around a track and if you feel like getting a bit of power – there's the Finkley Landrovers to take for a drive around the course.
For Easter, there's daily shows, meet and greets with Mary the Canary and Custard the Chick and from 19-22nd April there's an Easter Disco and balloon drop! See what's on when, by clicking here
Marwell Zoo, Winchester SO21 1JH
If you live in Hampshire, the likelihood is that you've probably visited Marwell at least once. As season ticket holders, we love coming to Marwell – whether it's a couple of hours or a full day we always have great fun here, and it's a perfect space for the kids to safely roam about, which is always a winner in  my book.
As well as all of the animal residents, the tropical house and the various play parks – the 5th April all the way through the Summer sees 50 LEGO dinosaur sculptures descend on to Marwell, including the largest ever moveable lego brick model – an 8m T-Rex. As part of the dinosaurs arrivals, there's a whole host of LEGO style activities taking place at the base camp.

For the outdoorsy kids…
When the weather's good, there's nothing better than getting out in the great outdoors and there's so many fab places to explore and get amongst in Hampshire.
Furzey Gardens, Lyndhurst SO43 7GL
Furzey Gardens is nestled in the heart of the New Forest, when we last visited we were held up by a herd of cows just casually having a slow ramble down the country roads! You have probably heard of Furzey because they are the Fairy Door kings – there is rumoured to be around 40 secret fairy doors, no more than a foot high, hidden in the bushes and twisted into many a tree stump. Once you've found all 40 (or given up!) have a picnic in the park area or enjoy a delicious cream tea in the cafe.
From 6th-22nd April there will be an Easter trail where you will be tasked to find easter characters and eggs which have been painted by the students of the Minsted Trust – the trail will be on come rain or shine, so prepare to bring your wellies!
Exbury Gardens, Southampton SO45 1AZ
Exbury Gardens is 200 acres of woodland and beautiful botanicals – but it's also got lots for families to see and do. Take a carefree wander around the gardens and let the kids run off some energy, get them collecting twigs, acorns and feathers for a nature treasure hunt – and take the bits away with you to do some crafting of your 'finds' when you get home. There's a lovely wooden play park at Exbury, but the highlight has to be the miniature steam railway which takes you on a 1.5mile round trip of the gardens (just incase little legs can't make it the whole way around) – and if you're lucky you might be chosen to wave the flag by the driver – we were! You can read about our day at Exbury here.
Easter at 'Eggsbury' see's an easter trail taking you around the gorgeous gardens – and if you decide to take a trip over the easter weekend then you might be lucky enough to meet the Easter bunny along the way!
Hilliers Gardens, Romsey, SO51 0QA
When I used to hear people talk about visiting Hilliers, I thought it was just a place where old people went to have a wander around the grounds and enjoy a slab of cake in the coffee shop. Now I'm a fully converted Hilliers visitor, complete with annual membership…only I don't get the chance to sit and enjoy a slab of cake in a coffee shop!
We love Hilliers because there's lots of bits for the kids to find and explore, the parks for them to play in, the Treehouse to slide down and the snuffling pigs to go and visit…not forgetting the wobbly bridge. It's another one of those 'safe places' where they can run around freely without having to grab their hands out of the way of cars/scooters every few minutes.
Through Easter, there is Pond Dipping sessions taking place on a Tuesday and Thursday afternoon, every Friday they are holding hour long 'Climb a tree' sessions for over 6's and for everyone else there's the Easter trail which is great fun for all the family.
The Hawk Conservancy Trust, Andover, SP11 8DY
The Hawk Conservancy is home to over 130 birds of prey and it's a great, fun and educational day out! We were gifted a trip to the trust and I was slightly apprehensive thinking it may be really boring or a bit 'birds on a budget' but I'm pleased to report that is definitely not the case. There are talks and shows throughout the day which are definitely not to be missed; really spectacular!
They have VIP experiences and meets and greets where you can get up close and personal with the furry friends if you'd like – but there's lots more to do than just birds. There are trails to be completed with the kids (birds and dino!) and a lovely park to play in. You can read about our day out in more detail here.
Not quite Hampshire but worth the trip!
There are so many brilliant places in Hampshire to visit, but there also a few just outside the border which we've been to recently and I thought they were definitely worth a mention if you fancied venturing just a little further afield!
Wellington Country Park, Reading RG7 1SP
We discovered Wellington Country Park (or Welly Park as it's also known!) last summer – we loved it so much that we went back twice in a week. There is so much for the kids to see and do here – set in acres of grounds, you could head there just for a walk around – but you'd probably want to go and feed and handle the farm animals, have a jump on the giant air pillows, play in the sandpit, take a stroll through the roarsome dinosaur park and if the weather really hots up, then have a splash about in the splash park. Sofia's favourite thing about Wellington was definitely animal farm, the huge adventure playground which we spent many hours in and the Welly Wheels track.
You can find out more about the events that are on at Wellington over the Easter holidays – to give you a teaser, there's giant bubbles and circus trickery as well as a number of different undercover shows….culminating in the mega egg hunt on the 21st April!
Fishers Farm Park, Wisborough Green RH14 0EG
Just across the border in West Sussex is one of my new found favourites – Fishers Farm Park. From the lady at the door who greeted us with her super-friendly, informative nature to every person we encountered throughout the day, the attraction had such a lovely, family feel to it so it was no surprise to me when I looked back on their website that this was a family run park.
Fishers Farm has something for everyone; an abundance of outdoor play activities, parks and funfair rides as well as the 'farmy' stuff like meeting and greeting the newborn goats and rabbits, wandering around the indoor barn area to watch piglets feeding from an exhausted mum, stroking the donkeys and seeing the mischievous goats and going on a guided tractor tour.
If the weather is a bit iffy like our recent trip was, then there is heaps of indoor play too; a sensory area for the under 2's and at least five different soft play areas (that I can remember) so something to suit all ages. The cakes are also delicious! You can read all about our recent day trip here > our day at Fishers Farm.
Longleat, Warminster, Wiltshire, BA12 7NW
Head over into our neighbouring county, Wiltshire, and there you'll find the UK's number one safari park – Longleat. Whether you chose to go for the safari drive thru, the main square attractions or the house and gardens, Longleat is a fantastic 'spend all day there' kind of day out.
On the two occasions we have been with the kids, we have wished we could have a couple more hours in the day to do everything which we haven't quite achieved on our visits! The things I love about Longleat is that you get to see all the wild animals in the safari (though we'd be happy to spend hours in the monkey enclosure!!) but then when you drive out and into the main area there's farm animals to pet, Lorikeets to feed and meerkats and penguins to get amongst! They've also got a number of rides, the maze and the play park for the kids and then the jungle cruise which takes you over to the newly refurbished Gorilla house, but not without sailing past the sea lions and hippos along the way.
Longleat is truly a day out for all and we would highly recommend it – read about our day at Longleat for Arlo's first birthday here.

I'd love to hear where your favourite places are. What are your tried and tested? Are you trying anywhere new this Easter?
I wrote an Easter post last year which may have a few other ideas of places to visit (though dates and activities will have changed!) > read last year's 'what's on at Easter' here.