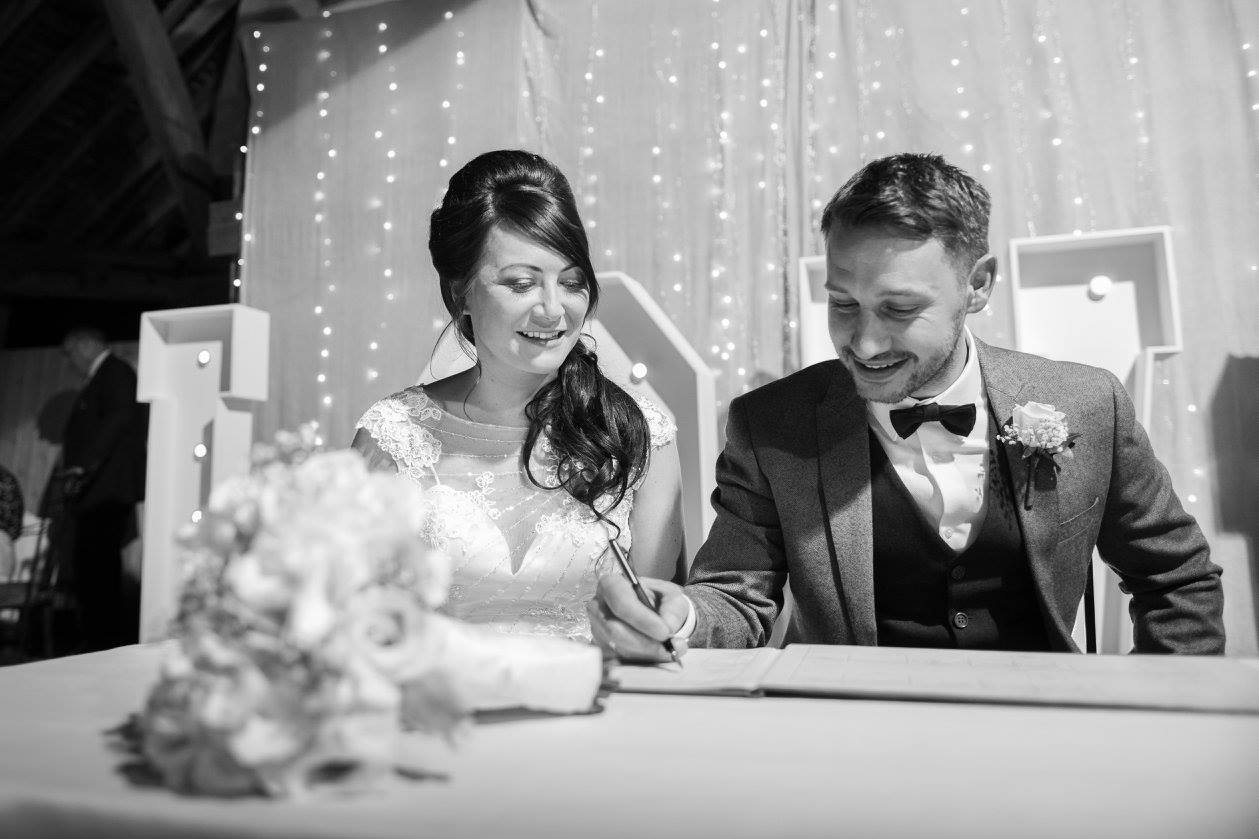 My favourite wedding photos – 5 years on!
I often think you spend a lot of money on wedding photos, but more often than not you look at them once in the honeymoon phase… and then they get put back into a drawer, never to be looked at again!
So, as  I post this on the eve of our fifth wedding anniversary, I can't help but feel doey-eyed all over again as I share some of my favourite photos from our big day.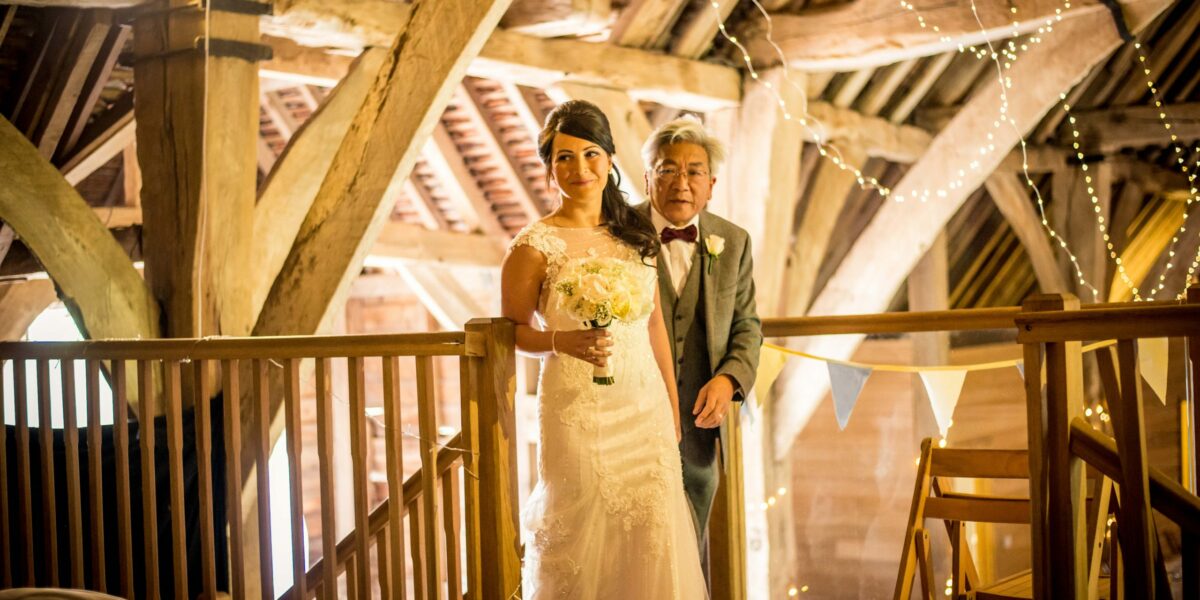 I absolutely love this photo!
This was the moment I reached the top of the steps, after being literally willed up them by our wedding planner (the wonderful Nic at Behind The Scenes) ready to walk down them the other side to meet Stuart. I was petrified of those bloody steps, but what an entrance!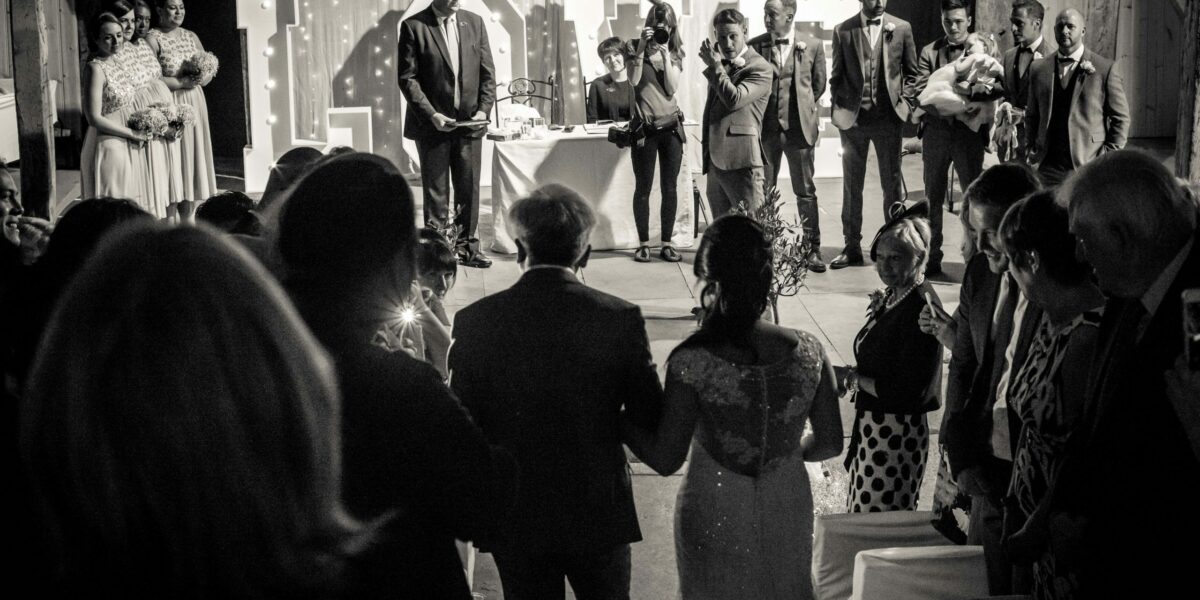 I love everything about this photo, firstly because I'd almost made it to the bottom of those dreaded stairs.
Secondly because as I reached this point my uncle yelled out "Jagers" which made me laugh – and obviously because all of my favourite people are on that 'stage' waiting.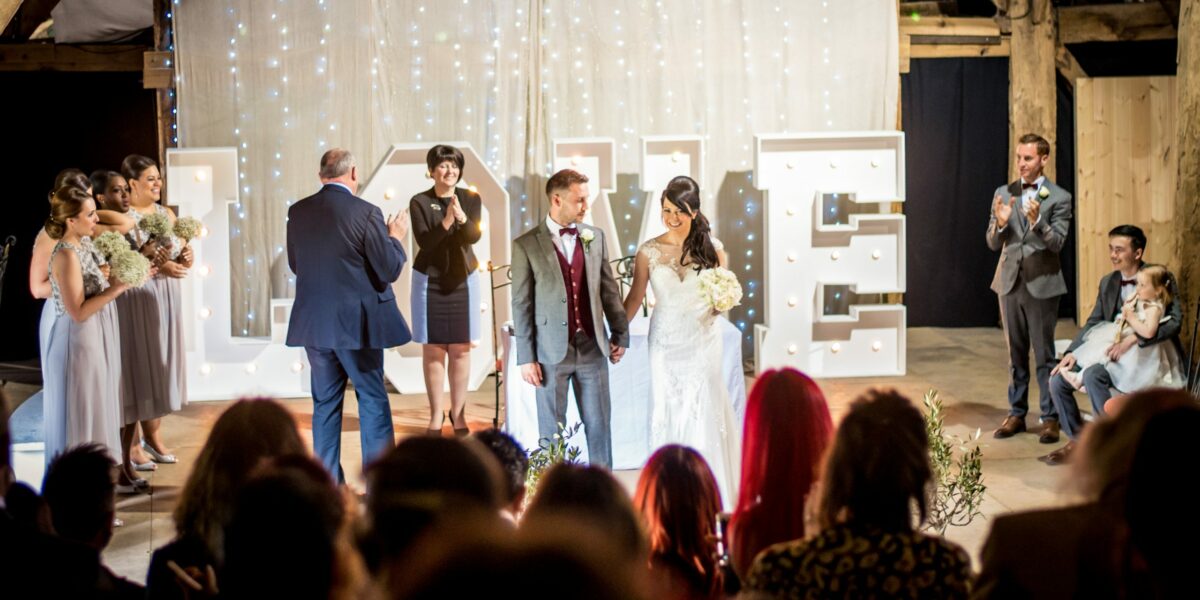 The 'We've Done It!' pose. As well as feeling so, so happy that we'd finally tied the knot. I was also SO relieved to have got those vows out of the way. It was the one thing that was really filling me with dread – public speaking really isn't my thing!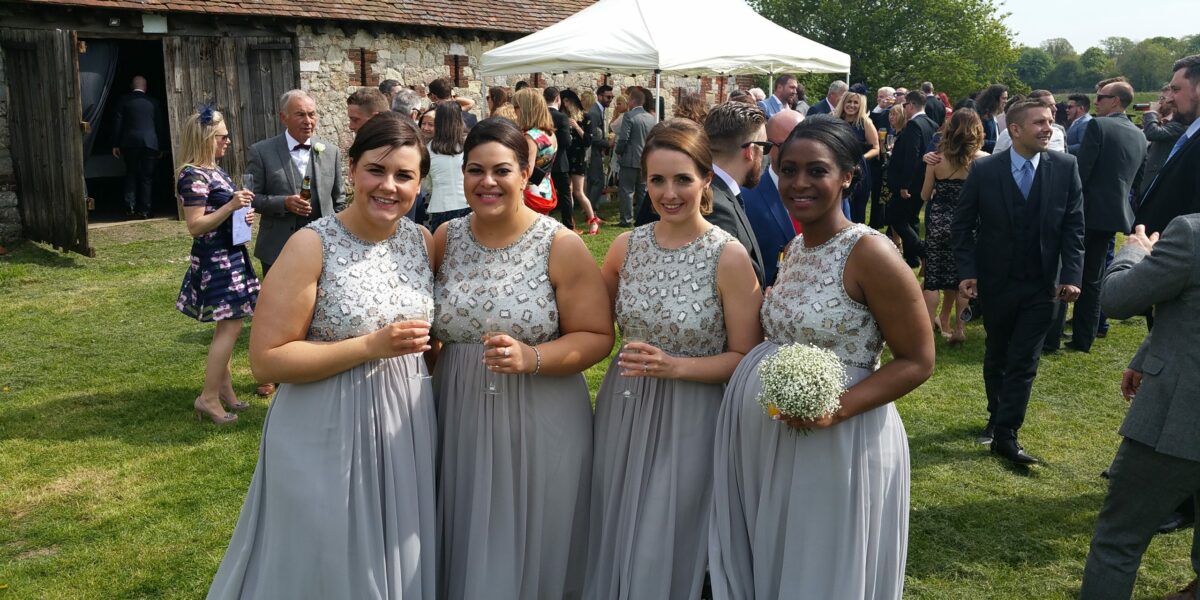 My beautiful bridesmaids. What can I say, I'd be totally lost without these girls.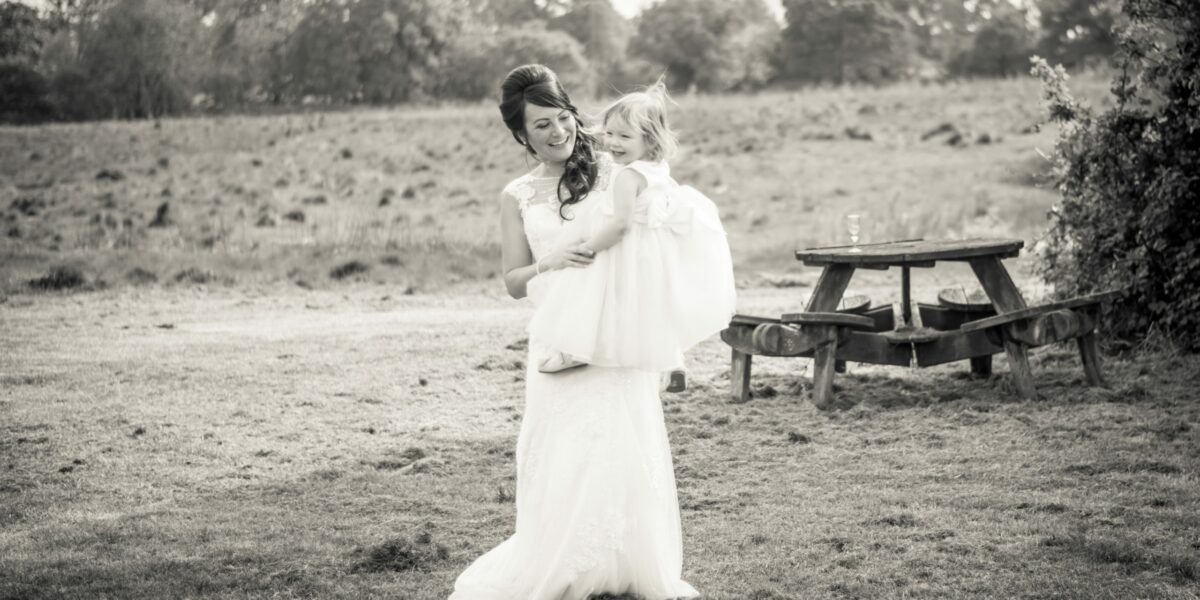 This was a totally natural shot of me and my baby, I didn't even know it was being taken. But I'm so glad it was!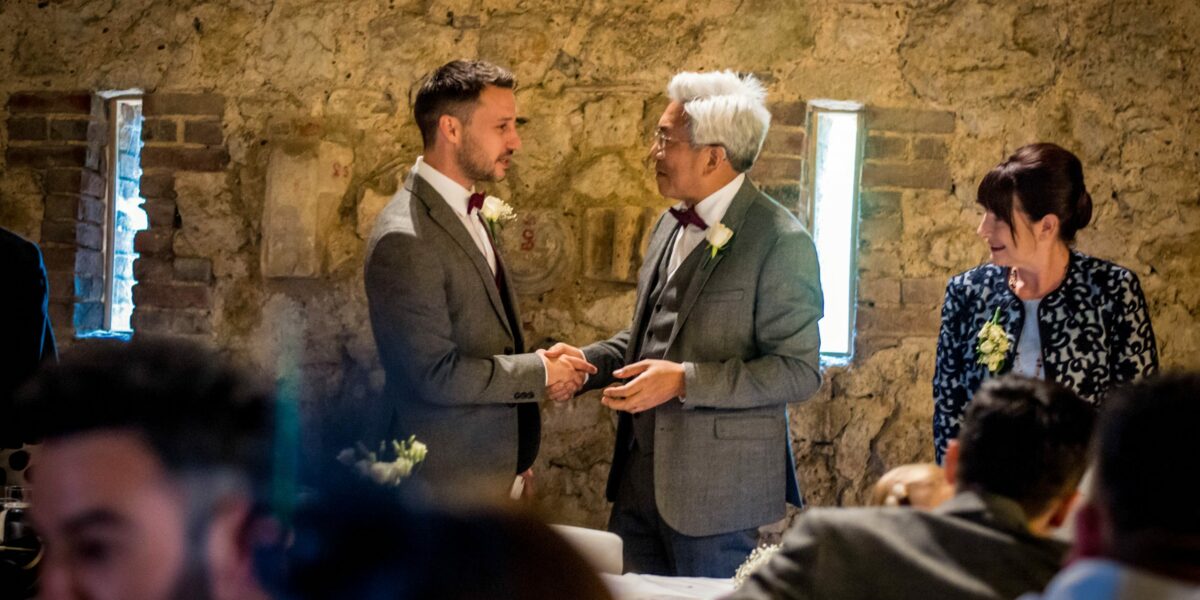 Dad had just finished his speech and this was before Stuart was getting up to do his. This is one of my favourite pictures – two of the most special men in my life.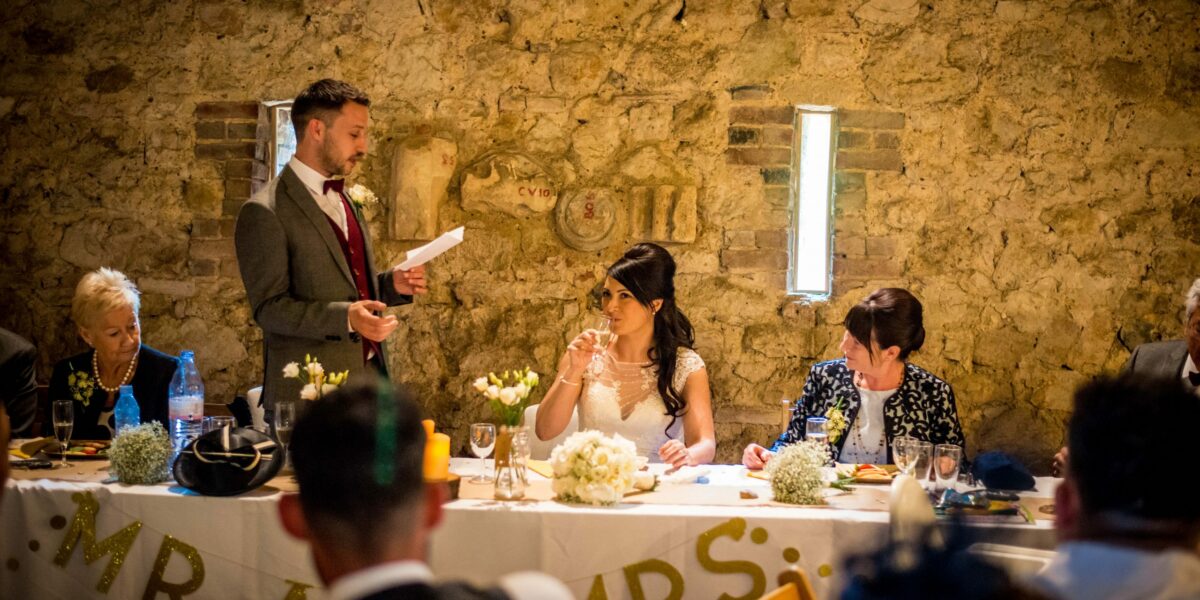 The speech he had been dreading since the moment he proposed – it had given him so many sleepless nights. But he absolutely smashed it. I *think* he may also of been slightly romantic for the first time ever, and since.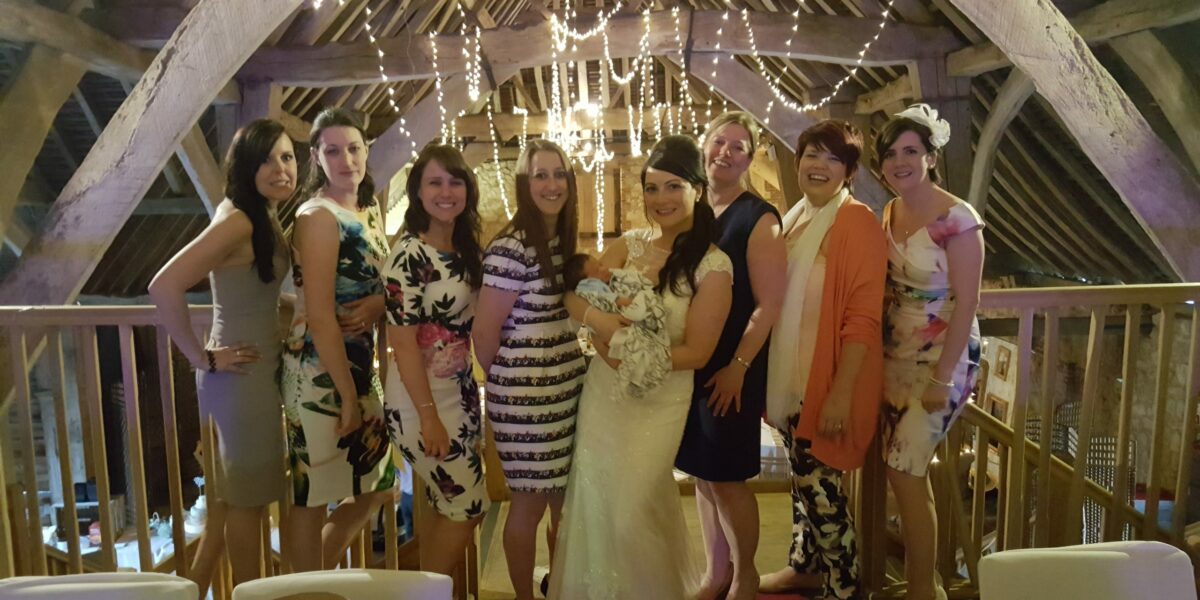 I'm glad this photo was taken because I don't have any recollection of it happening (the fizz had well & truly set in!)
But why it is so special is that these are my 'baby friends' who I met at antenatal class when I was pregnant with Sofia. Cuddled up in my arms is seven day old Fozzy who made a very special appearance for the evening reception; he was the first of the 'second generation' kids!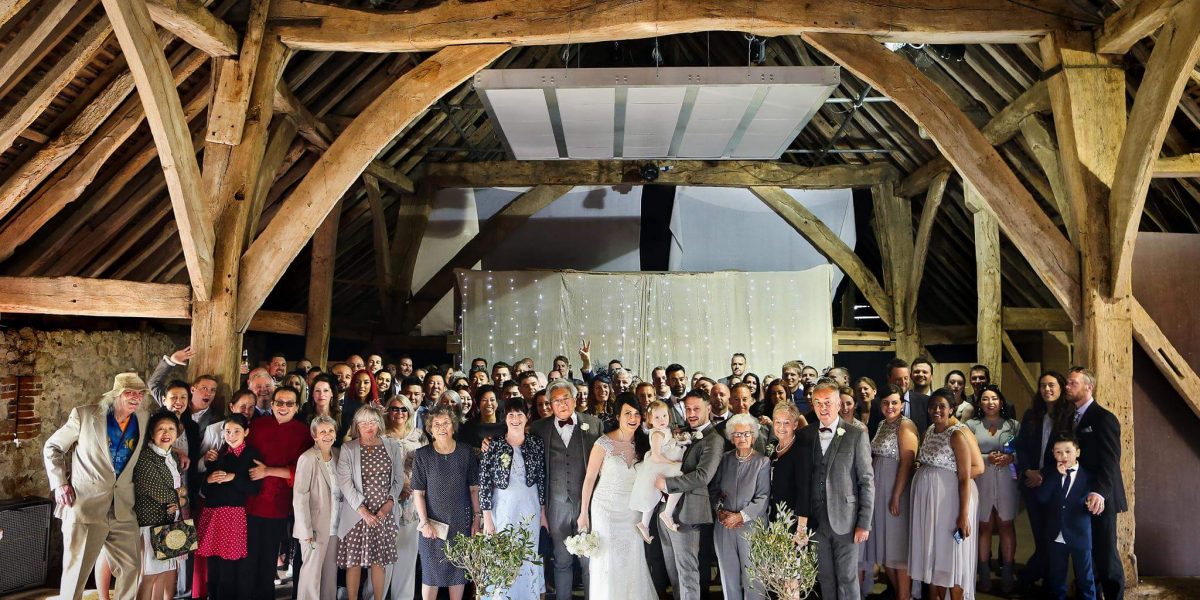 Looking at this picture now, I feel so lucky to have such amazing family and friends – and here they all are.
Some travelled from down the road, others crossed oceans to be with us for our big day. Sadly, some are no longer with us but we'll always have this picture to remind us of happy times…
Wow, that was hard narrowing it down to just those select few. Once I opened the albums, I got taken right back to that day and all the warm and fuzz hit me.
If we make it the next five years, I've demanded we have a vow renewal and one huge party!