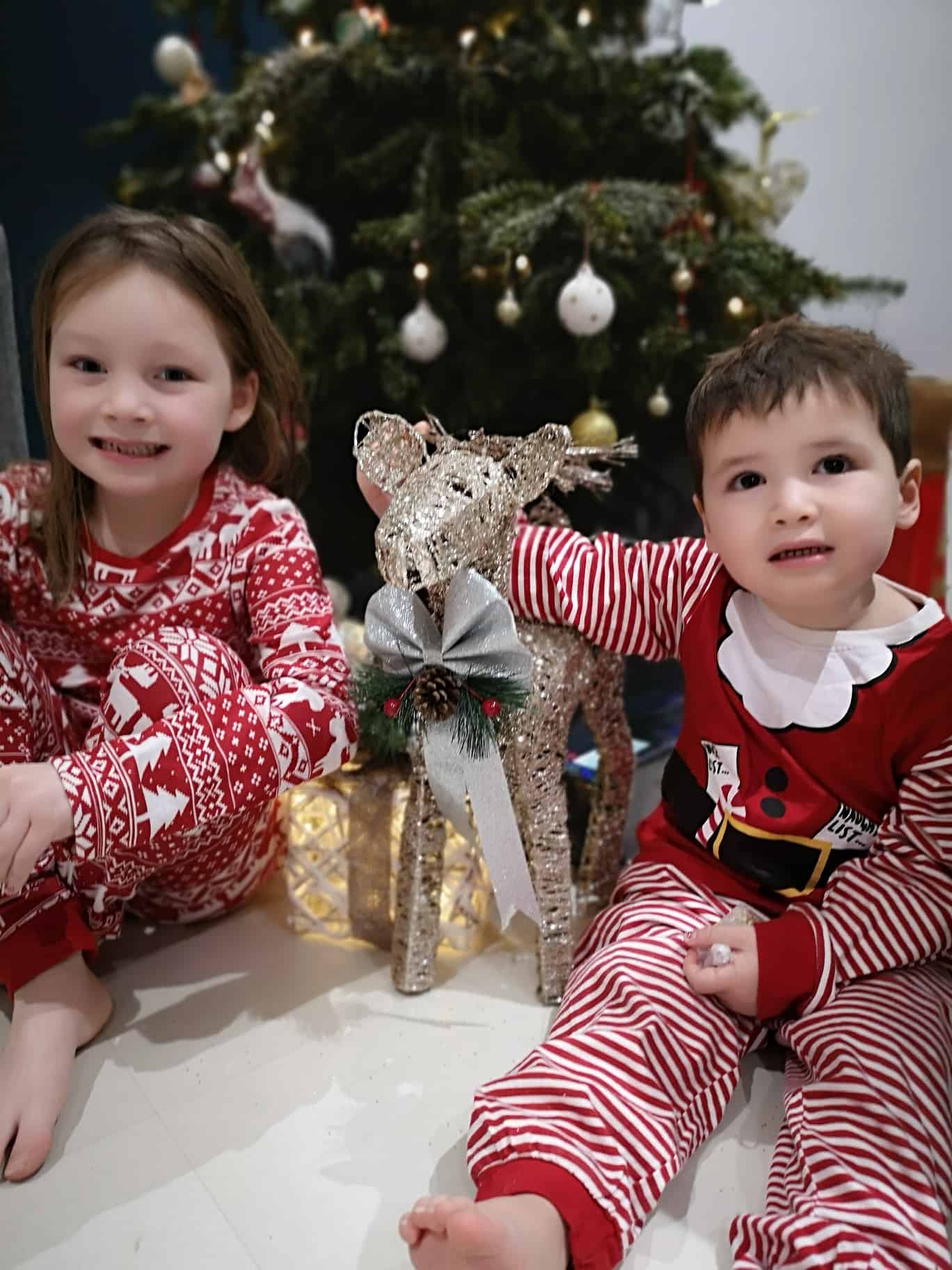 My happy moments | December 2019
I've really enjoyed writing my happy moments this year and it's definitely something I want to keep up next year. I've started practising daily gratitude, noting down the things I'm grateful for each day, so here are the things that have made me smile in December…
A weekend to ourselves
I'm a huge believer that happy parents make happy children – and so with that mantra in mind, we offloaded the kids to my parents for two nights and gleefully headed off to the amazing Pennyhill Park hotel and spa.
We enjoyed a delicious lunch and a glass of fizz, before heading down to the spa where I spent the majority of my time on the thermal loungers reading my Kindle, and if I wasn't there then I was quaffing more fizz in the outside jacuzzi. Pure heaven!
If that wasn't enough we then enjoyed a 7 course taster menu for dinner at the Michelin star restaurant, before retiring to the bar for (decaf) espresso martini nightcaps.
An uninterrupted night sleep completed a very, very blissful 24 hours!
Completing my course of hypnotherapy
You may know that I am really anxious over the sickness bug – I did have counselling for it in 2018, which helped. But it didn't eradicate it entirely and I felt like I was spiralling a bit out of control with the relentless thoughts constantly being on my mind again. Stuart booked me in for three sessions of hypnotherapy with a local hypnotherapist – and I turned up to my first session reluctantly.
Even after the first session, I felt like my mind had been opened up in so many ways. I felt better. I started doing positive affirmations. Started practising gratitude and started taking more time out for me.
I was planning to do a full post about my hypno journey, but I've decided that it's actually really personal to me and I don't want to share the finer details. All I will say is that if you're really wanting to change something, then go in with an open mind and see how it works for you.
I feel heaps better, I have things to focus on should irrational thoughts enter my mind and I generally feel a lot happier and more positive in myself.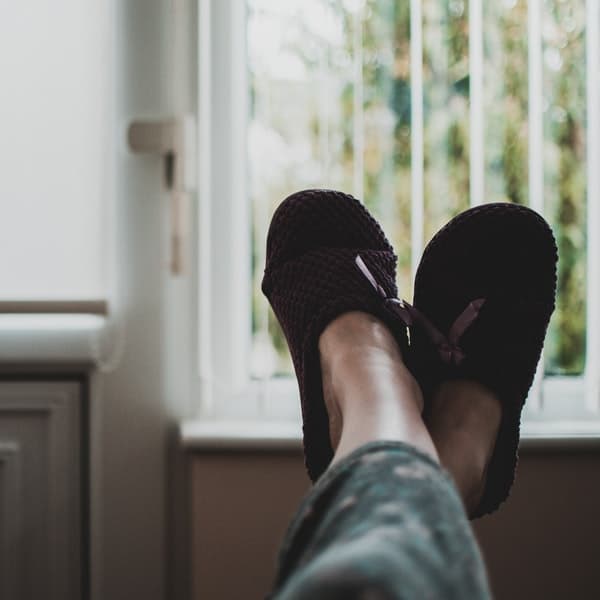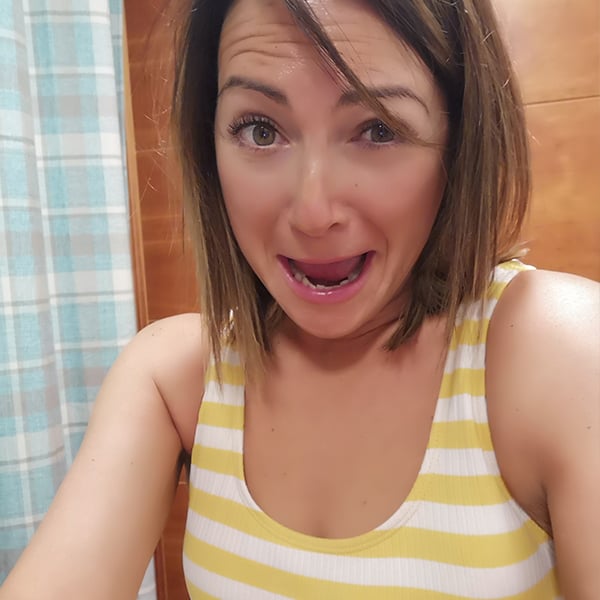 Feeling like 'me' again
It's really easy to fall into the trap of knackered out old mum, chuck on some leggings, scrape your hair back and slap some make up on. I got fed up of only making an effort if I was going out out, so I had a spray tan, got my lashes done and lightened up my hair a bit more.
Wow, what wonders a bit of colour does, especially in the winter months!
If you take anything away from this, then it is do more for you. We're constantly running around after the kids, making sure they have everything they need and ensuring they don't go without, but how often do you put yourself up in the list?
My new self care routine now includes twice a month lash infills and a weekly self tan sesh. It has increased my confidence no end…and that, to me, is priceless.
Christmas lunch and drinks with the girls 
Another day, another lunchtime drinking session. This one was a belated birthday celebration for one of my besties. We met at the Christmas market for a mulled cider, but after smelling one too many bratwursts (gross!) we headed down to the indoor 'ski bar' where we drank lots more mulled wine and cider, a few jagers…and the birthday girl had a few tequilas. It was chucking it down so we stayed put there for a while before running to a nearby bar for gin and some food, before heading out for more gins….
I just love spending days with this bloody brilliant bunch, and feel lucky to have such great memories with these girls.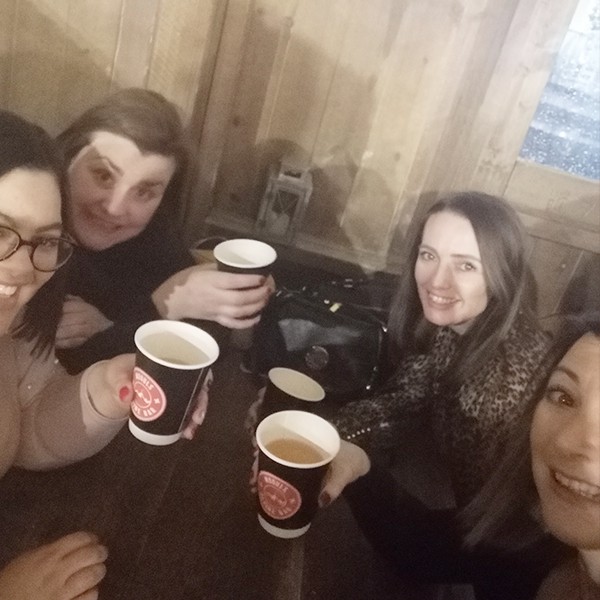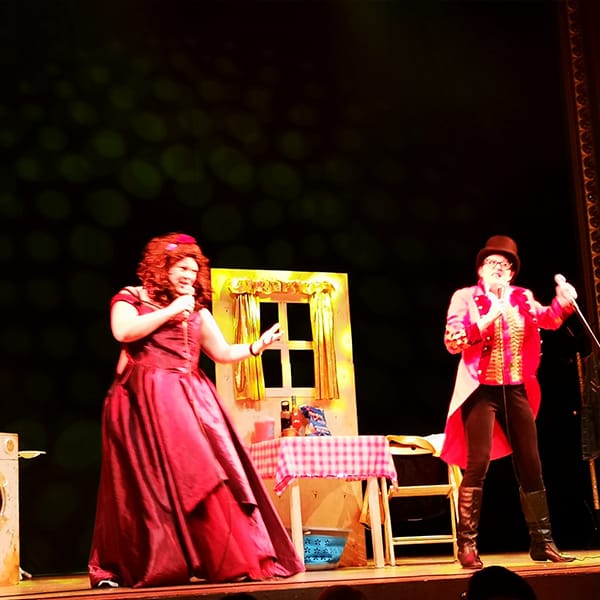 Afternoon drinks and Scummy Mummies!
When else apart from Christmas do you get the excuse to book a half day from work, get your girl gang together for mulled wine and then Uber your way into town for afternoon cocktails followed by a yummy dinner? Heaven!
To top it off, we then headed off to The Theatre Royal to watch the hilarious Scummy Mummies duo. We went last year too, but last year we took far too much advantage of Turtle Bay's 2-4-1 cocktails and I don't remember too much of it. This years was brilliant – and I can't wait to make it a hat trick in 2020!
Christmas Eve & Christmas Day
It goes without saying that this was a real happy moment.
Our Christmas Eve morning consisted of Bill (our Elf on the Shelf) lowering himself down from the high places he'd been hiding over the last 24 nights to deliver the kids stockings. They were beside themselves that they were able to finally touch Bill, Sofia didn't let him out of her hands for most of the day. We popped to see my brother, sister-in-law and nephew for the afternoon and the kids were excitedly chattering about Santa's imminent arrival…and shooting us all with NERF guns.
As the evening drew closer, we popped our Christmas PJs on, scattered the reindeer food on the lawn and set up Santa's tray with his goodies.
Christmas morning was completely magical seeing the kids faces get more excited with every present they tore open. We were hosting Stuart's family at ours on Christmas Day; everyone arrived around 1pm which was lovely as it meant we got to spend Christmas morning together – just the four of us, and then have a house full of bustle for the rest of the day.
We went on a lovely walk before our big feast of a lunch and then continued to eat, and drink, our way through the day!