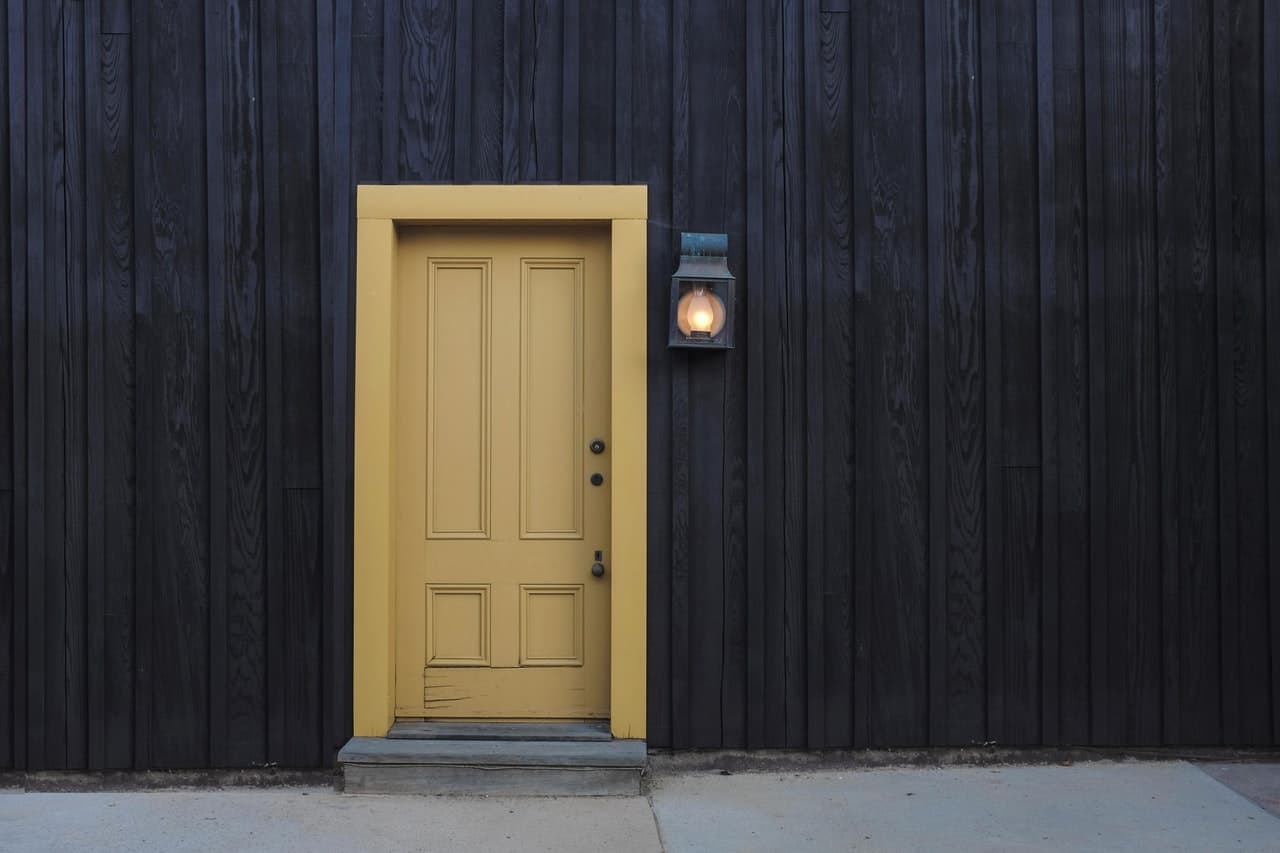 Old house new | Massively improve the kerb appeal of your home
This article could be written by LagerDad – he absolutely loves anything home improvement and one of his favourite phrases is 'kerb appeal'. The term is everything; your house may be beautifully decorated inside but if it looks ugly from the outside, it's always going to be disappointing every time you arrive home. 
If like us, you fell in love with an older house that looks like an ugly duckling from the outside, there are a few things that you can do – that won't break the bank – to bring it a bit more up to date. 
Here are some ideas – some of which we have done to our 195-'s bungalow, and some that are on our list to do:
Rendering
If your home is built from ugly bricks, concrete, it's pebble dashed or is made from some other material that makes it look hideous then why not have it rendered? (essentially plaster for the outside of the home so it's waterproof) It provides a clean and smooth outer coating to your home and can be painted any colour you want too so it's easy to keep your home looking fresh. Rendering can prevent damp and help to insulate your home, so it's practical as well as looking pretty. 
Roof
We're saving for an extension, and part of this will mean that we will need to have the roof replaced – it's a massive job and not something to consider purely for cosmetic purposes. However if it's in a state of disrepair and needs replacing anyway then choosing the right colours and materials can make your home look nicer too. If you've gone with white render for example then a contrasting black or slate roof looks fab. Follow LagerDad's pinterest for rood ideas – he's got pins and pins and boards and boards!
Windows
Windows are important for not only keeping out unwanted visitors but also keeping your house warm. The windows you choose can hugely impact the way your home looks from the outside. Take a look at some completed projects from window companies and you can get an idea of the different styles and how they will look on your home. The colour, frame and style are all things to bear in mind, you want to choose windows that fit with the overall theme and look that you're going for with your property. A friend of mine actually cruised around her estate with her phone snapping pictures of house windows she loved – I still laugh thinking of her like a glamorous burglar casing the joint, when she was in fact just deciding what style windows to chose…
Doors
Your front door plays a big role in the way your home looks from the outside. In some cases, replacing them completely will be the best option, otherwise you will be able to paint them if they're in good condition. Think of the style of your home's exterior when we moved in our door was brown oak but a bit weathered, we painted it a lovely sage green and it's amazing what a difference it made. White and black are always solid choices, but if you live in a terraced property and your neighbour's have gone with a pastel theme perhaps you could choose your favourite pastel colour to paint yours with?
Garden
Finally, a tidy garden will show your home to its best potential. A neat lawn, regularly painted fences and pots and baskets with flowers look pretty and show that the home is well cared for. We are not green fingered at all so we actually have a gardener who comes round fortnightly to sort our jungle out!