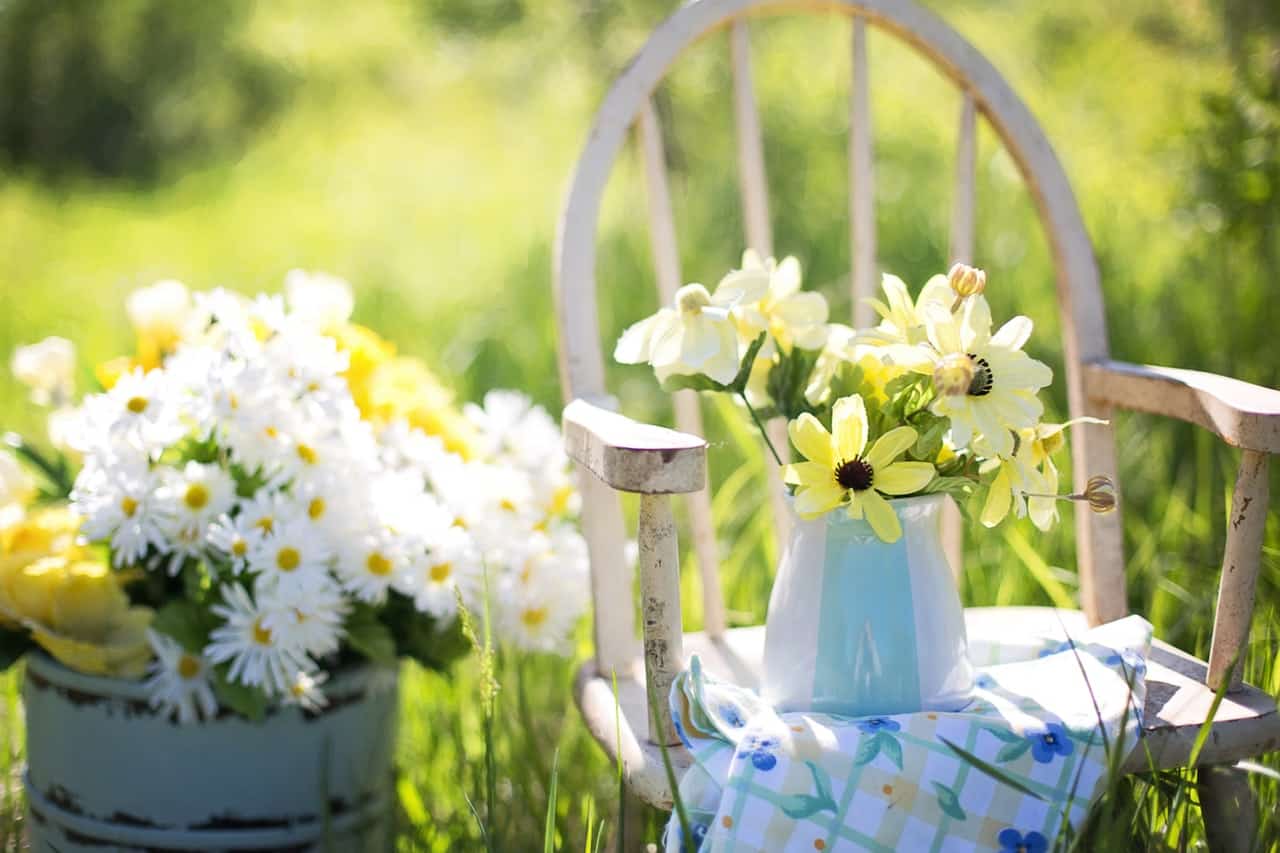 Outdoor relaxation ideas
Is there anything more enjoyable than those summer evenings when the kids are tucked up in bed, whilst you sip on a G&T (or a fizz…) as the sun slowly sets in the garden? Our garden is a space where we can indulge in lovely food or drink in the peace and quiet without the need to get all glammed up – and when we've had enough we can simply walk back into the comfort (and warmth!) of our own home.
Here's a few of my ideas on how to make the most of relaxing in the outdoors!
Eating
You might have seen that we recently renovated our garden space – and now we're just patiently waiting for the sun to make its appearance so we can enjoy it! I'd recommend making space in your garden so that you can sit by yourself, or with family and friends, and have something to eat. Are you getting the idea that I like eating? I do. A lot.
It's usually better to limit the amount of grass that's underneath – I find that it's easier to pick up any dropped food on gravel or patios but also the grass doesn't die out underneath it. A good umbrella is also a must!
Nooks
If you are an avid reader, you might consider adding a little reading nook into your garden, the ideal place being some somewhere that has ample light but is nicely shaded. It's easy to get sunburn when you are into a great book! If you're looking for ideas of books, check out what I've been reading recently. If you are a bit of a pluviophile, you might even like to create a fancy little nook with a roof.
Fragrance
Something that is quite remarkable about some of the most beautiful gardens is the smell. The gentle wafts of jasmine in the evenings, the soft scent of bluebells – or maybe something a little stronger.
If you want to plant some new flowers but aren't sure on scented – take a look here;
Tuberose
Lily of the Valley
Ylang Ylang
Primrose
Lilac
They all have different growing conditions so make sure that you check that out before purchasing too many plants. When you do plant them, why not do it around your reading nook?
Wild things
While there's much to be said for a clean and clear garden, you can get a lot in a garden by planting some wildflower seed balls. They will encourage bees and butterflies into your garden as well as give you a little patch that doesn't need too much love and care to grow beautifully.
Lighting
When the evening draws in, it's nice to have a bit of lighting to create some atmosphere. Solar lighting along paving stones are a great idea or outdoor fairy lights can look gorgeous and aren't too heavy on electric either – win win.
Cooking
There is something gratifying and relaxing about cooking and eating in the great outdoors (or in this case, your garden!) An idea we have thought about is building an outdoor pizza oven…because who doesn't love pizza?!  If pizzas not your thang, then maybe consider a fire pit to not only keep you warm but great for treating the kids with some toasted marshmallows!

*This is a collaborative post.