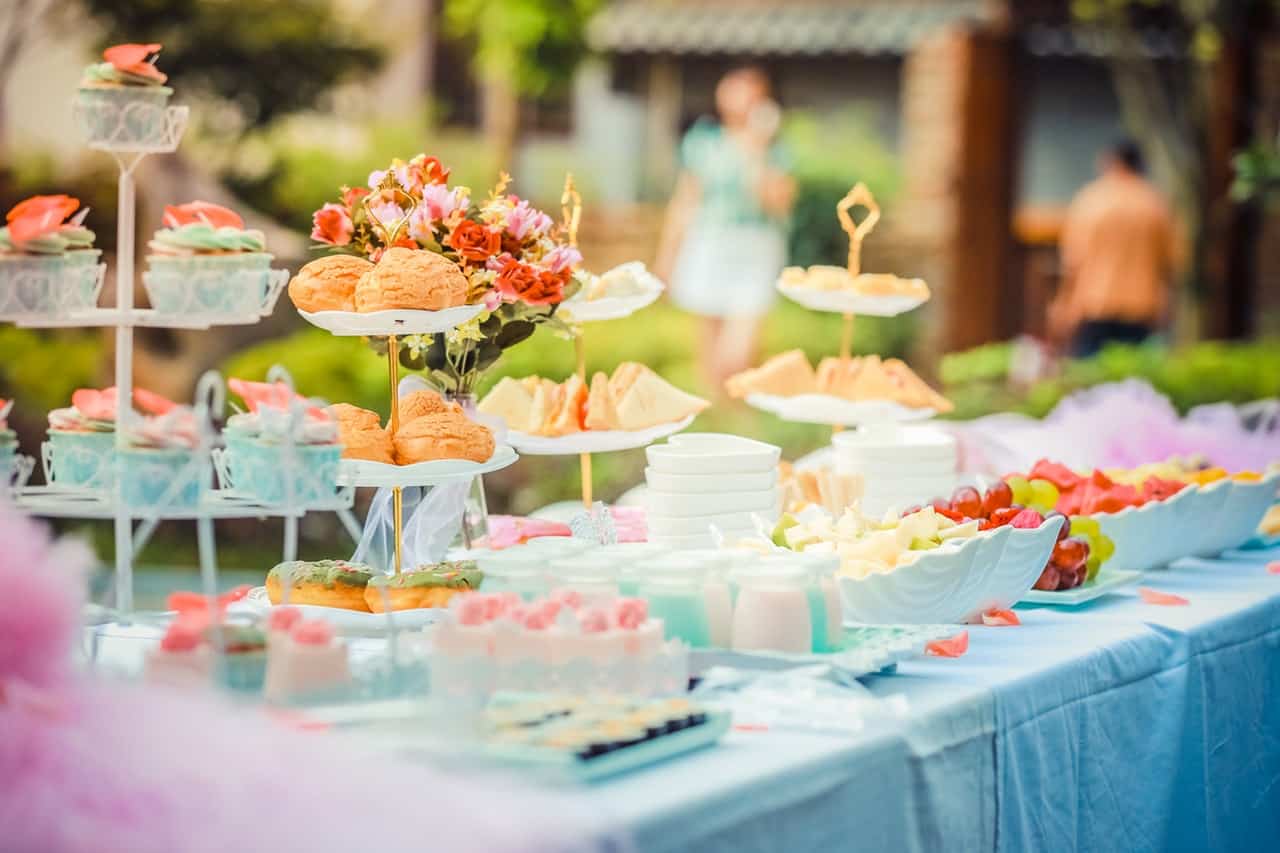 Party tricks | Party hosting made simple
Hosting a party doesn't have to be a challenge. Whether you're planning a sit-down dinner party or a barbecue party, why not try some of these simple tricks to make things easy.
Start planning early
The earlier you plan, the more time you give yourself to buy decorations and invite all the right guests; this will make it less of a last minute rush. How early you should start making arrangements depends on the type of party. If it's a small shindig and all your guests live locally, you may only need to give a couple weeks warning. If it's a big party and guests are going to be travelling long-distance, you're best inviting everyone a few months in advance. Facebook groups and mass emails can be easier, and cheaper, ways to send out invites rather than printing off and posting invites….though that does have a bit more of a personal touch!
Cook in advance
If you're planning to serve food, consider foods that you can prepare in advance. Then when your guests arrive, you can focus on hosting rather than having to juggle the role of cooking too. Depending on the type of shindig, pizzas and picky bits always work well and it doesn't matter too much if those types of eats go cold. 
Make it a buffet
Rather than serving food to everyone individually, let people serve up their own food. You can even do this at a formal dinner party – by placing a spread of food in the centre of the table, everyone serve up their own portions and choose the foods they want.
Set up a self-serve cocktail bar
Keeping everyone's drinks topped up is important, but why not allow your guests to do this themselves? You can set up a table and lay out various assorted spirits and mixers on it, creating your own self-service cocktail bar. If you're hosting an outdoor party, you could also fill up a container full of ice and chuck in some cold canned drinks. Make sure to provide enough glasses/cups.
Hire a catering company
Of course, the ultimate low-stress option could be to simply hire a catering company to handle food and drink for you, allowing you to focus on hosting. This could be useful for big party events, but there's not reason why you can't hire catering for a small event either. There are specialist catering companies out there for all types of party – whether you're looking for gourmet finger food catering or a hog roast, you're certain to find a company out there. 
Encourage guests to bring their own food/drinks
It's possible to get your guests to bring food and drink along. This helps lower costs and the responsibility for you. You can even get people to tell you what they're bringing in advance in order to avoid multiple people bringing the same food – no one wants to end up with five bowls of potato salad!