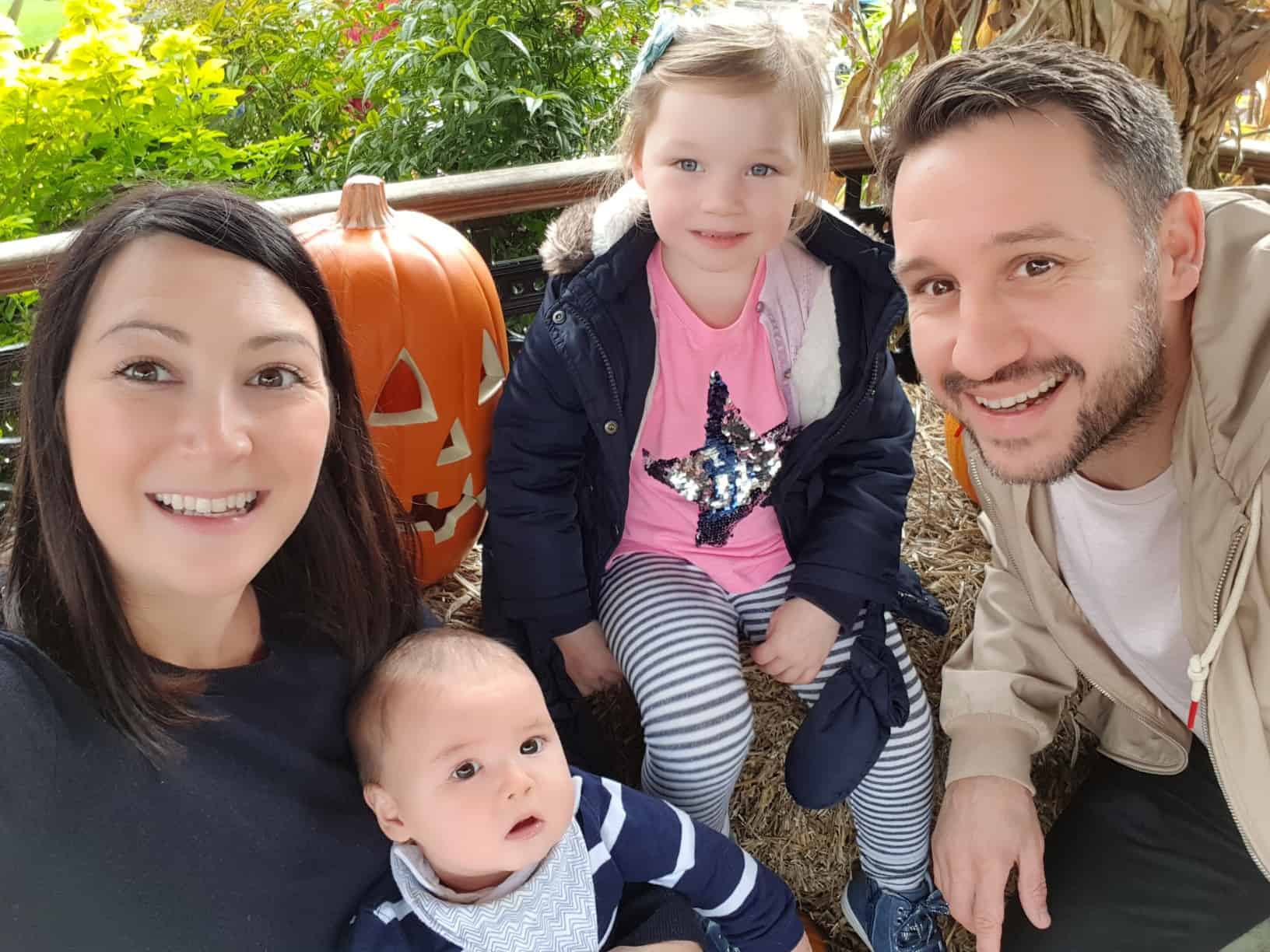 Halloween at Paultons Park
So today we had a rare free day with no plans and decided to pop to Paultons Park (told you we make the most of those season tickets!) as we hadn't been for a few weeks.
As we walked through the main entrance we realised Halloween had come to the park and there were some amazing displays around the parks main areas!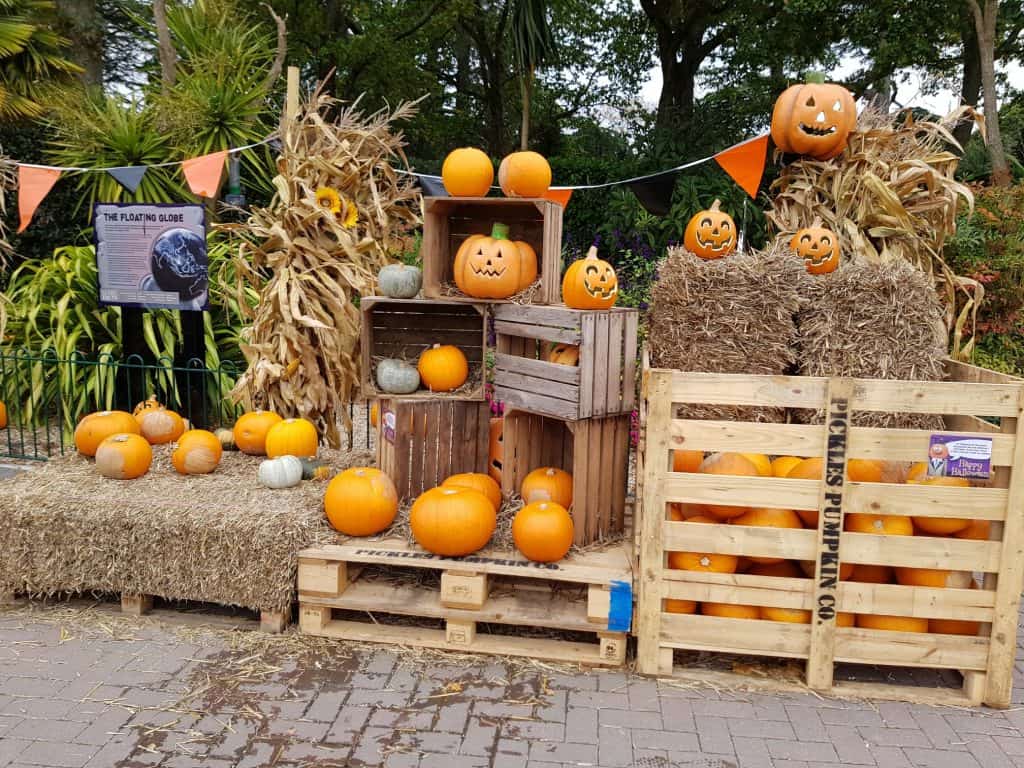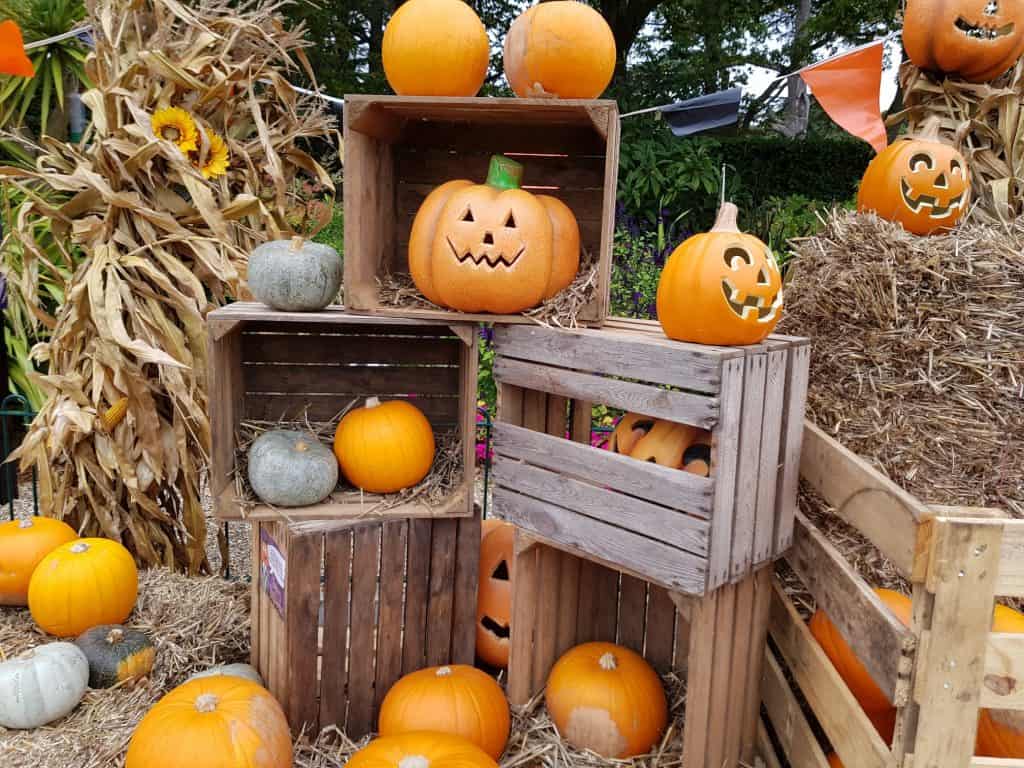 We decided to head towards the Carousel first this time (this is one of our favourites as we can all go on it, rather than me and LagerDad taking it in turns to take Sofia on the rides/wait on the sidelines with Arlo!) – after feeling pretty sick after bobbing up and down on the horses we hopped off and headed towards Critter Creek to let our little thrill seeker loose on Cat-O-Pillar rollercoaster – whilst they queued up for that I fed Arlo his cheesy mash lunch followed by a million Ella's Kitchen puffs – the boy's a beast!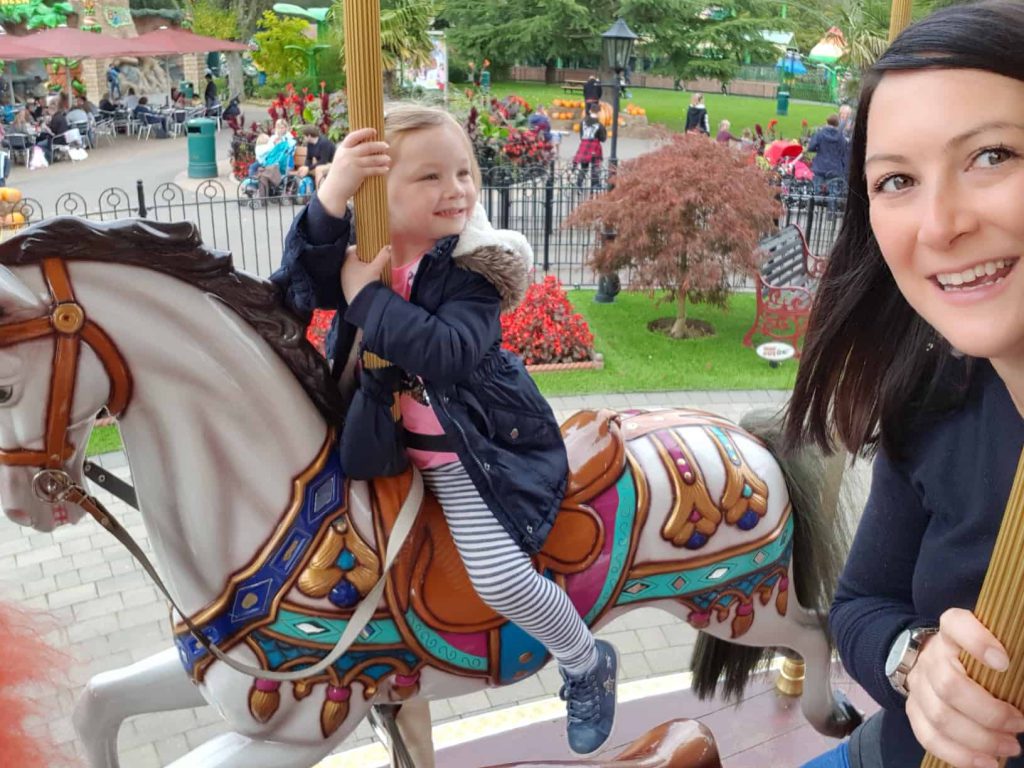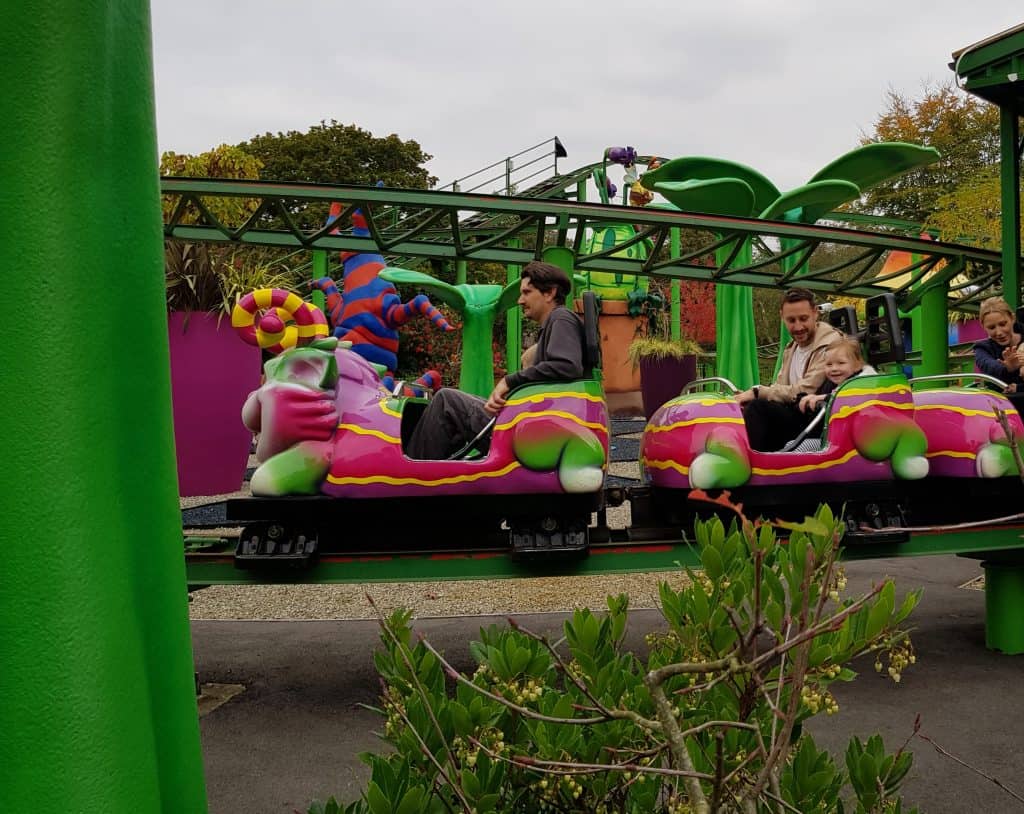 After a quick dash round Beastie Burrow we stumbled on even more pumpkins and ghostly ghouls which Sofia absolutely loved. The only downside to this was the queue of other children waiting to jump in/on the displays  so taking pics was a bit of a quick affair!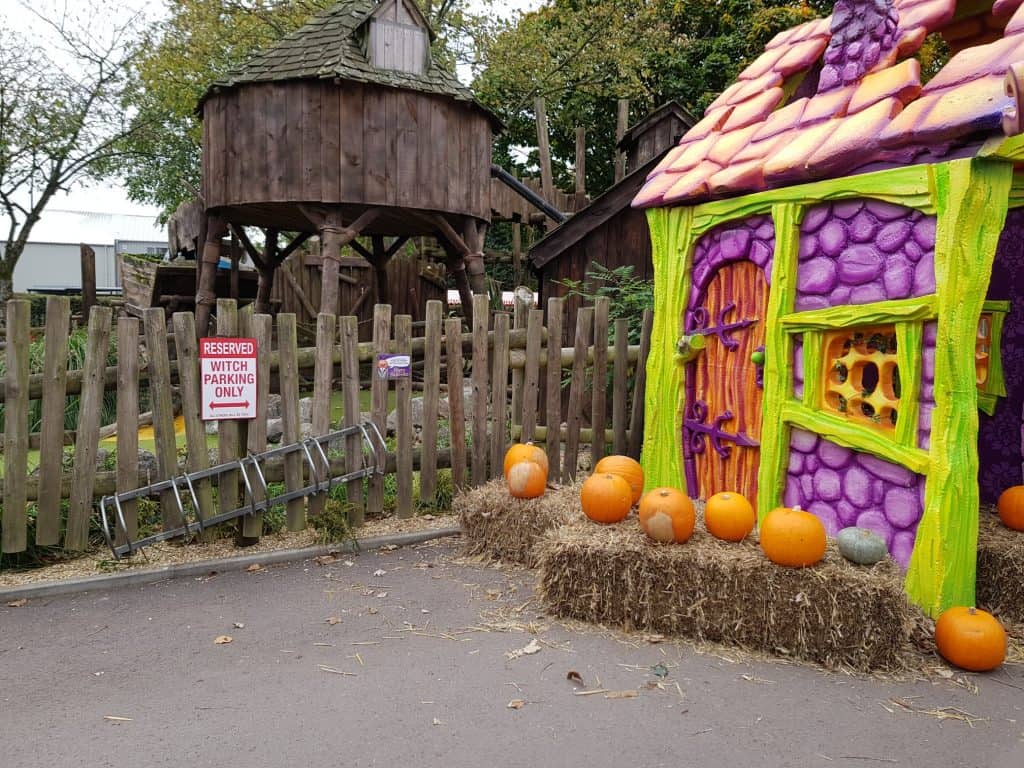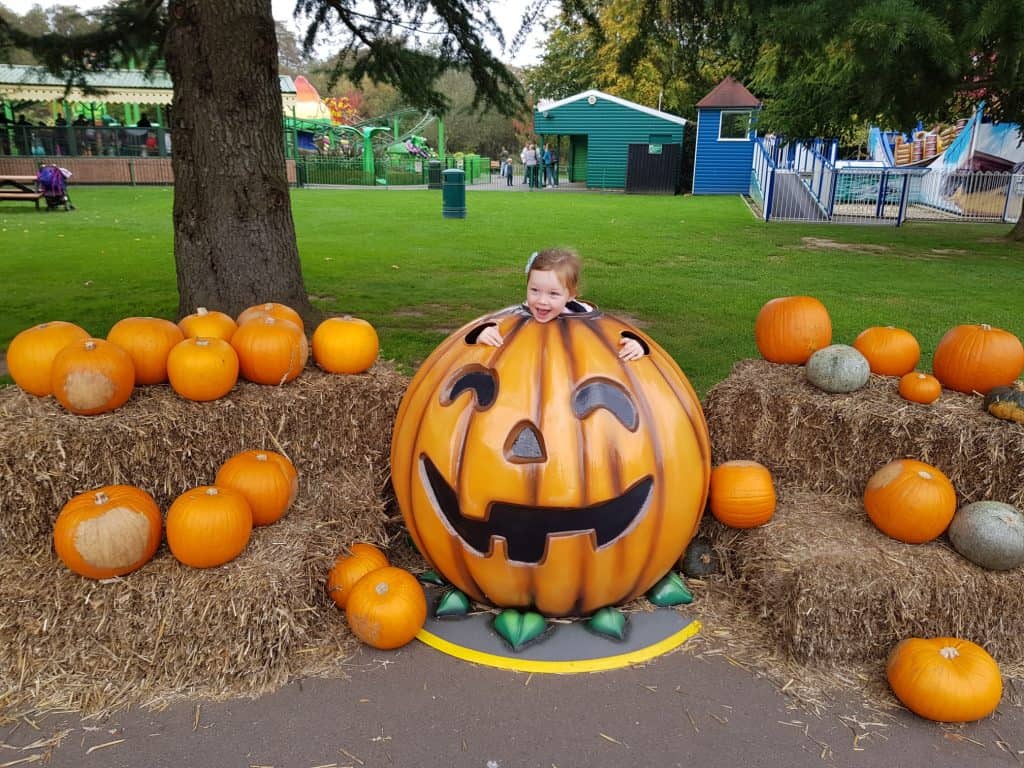 We hadn't come as prepared as usual and so we decided to eat at the park – I always feel like the 20% off (for season tickets) softens the blow, but to be honest the food isnt ridiculously overpriced like sone attractions and it's also quite tasty. The only thing that I find a bit frustrating is that the different outlets that are dotted around the park serve different food/drinks/icecreams – I knew I wanted a chicken wrap which they sell in the Lost Kingdom area so we headed over there and rested our legs for 30 mins while we filled our faces and rehydrated a bit
Sofia had a play in the dinosaur park, a ride on the trusty seals and diggers and then as the sun broke through the clouds temporarily we decided to go on the The River Ride. I used Sofia as a human shield as I didn't even have a coat,  but it was so much fun and hearing her belly laughing makes the wet bum worthwhile!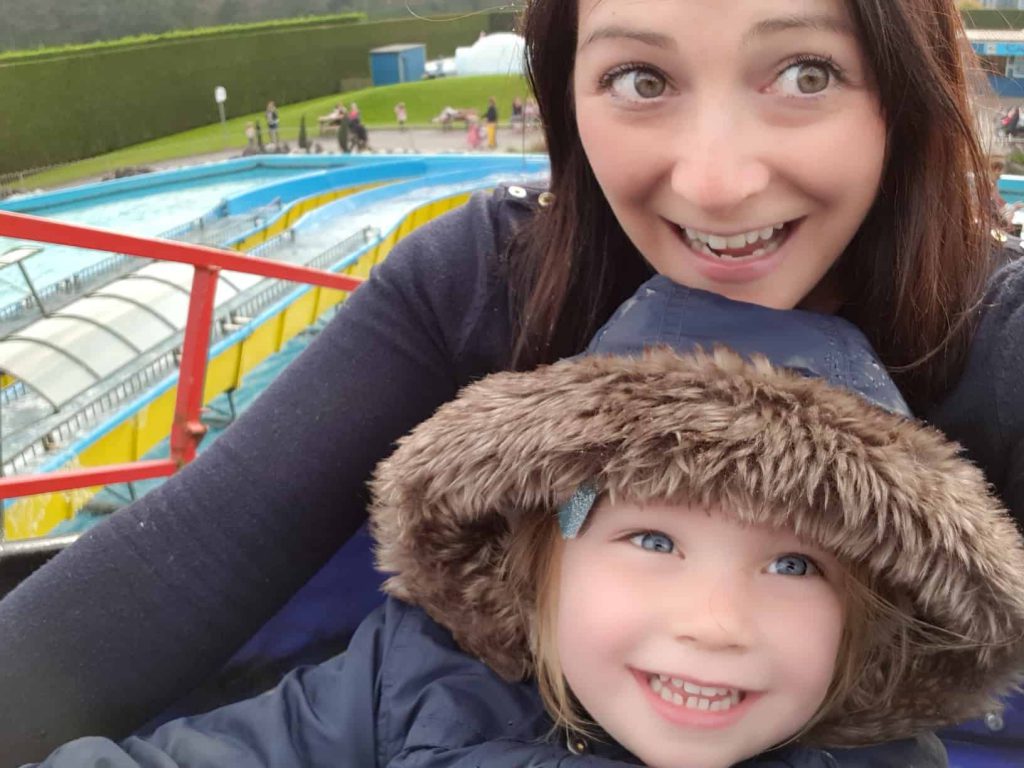 On our way out Pickles the Pumpkin was propped up in his Halloween haybale truck and we couldn't resist getting a picture….Arlo was rather taken by his new buddy!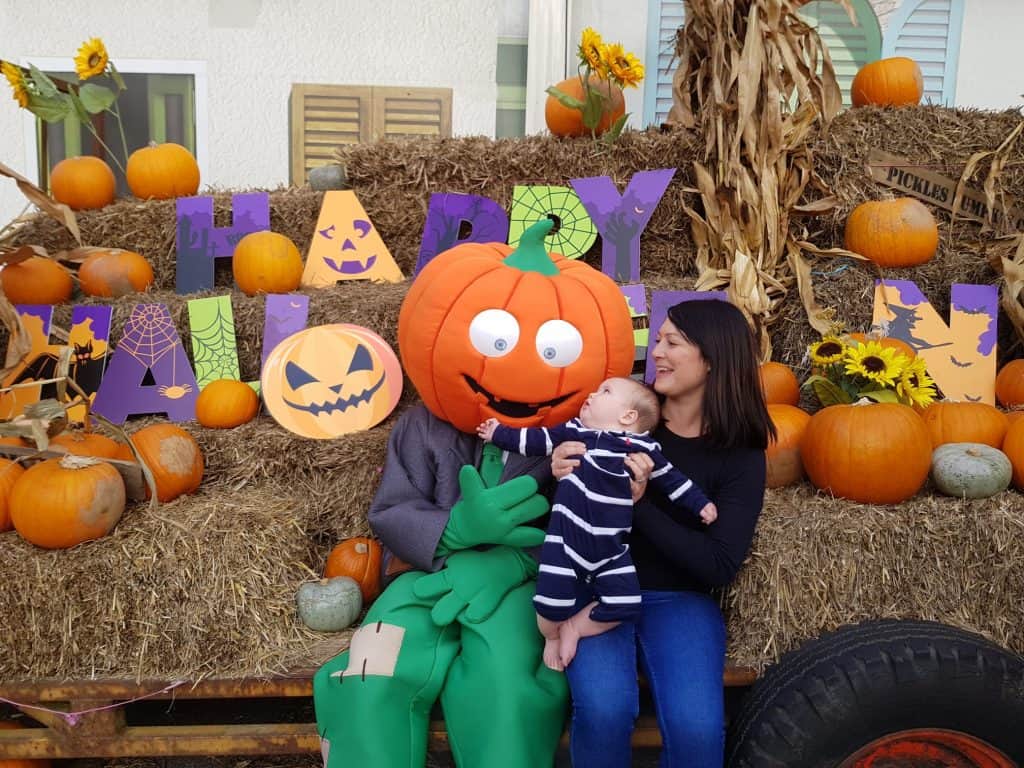 There's lots of ghostly goings on during half term which has even more spooky activities and the arrival of The Little Monsters Ball followed by Meet and Greets at the show stage… we will definitely be making a trip to check this out!