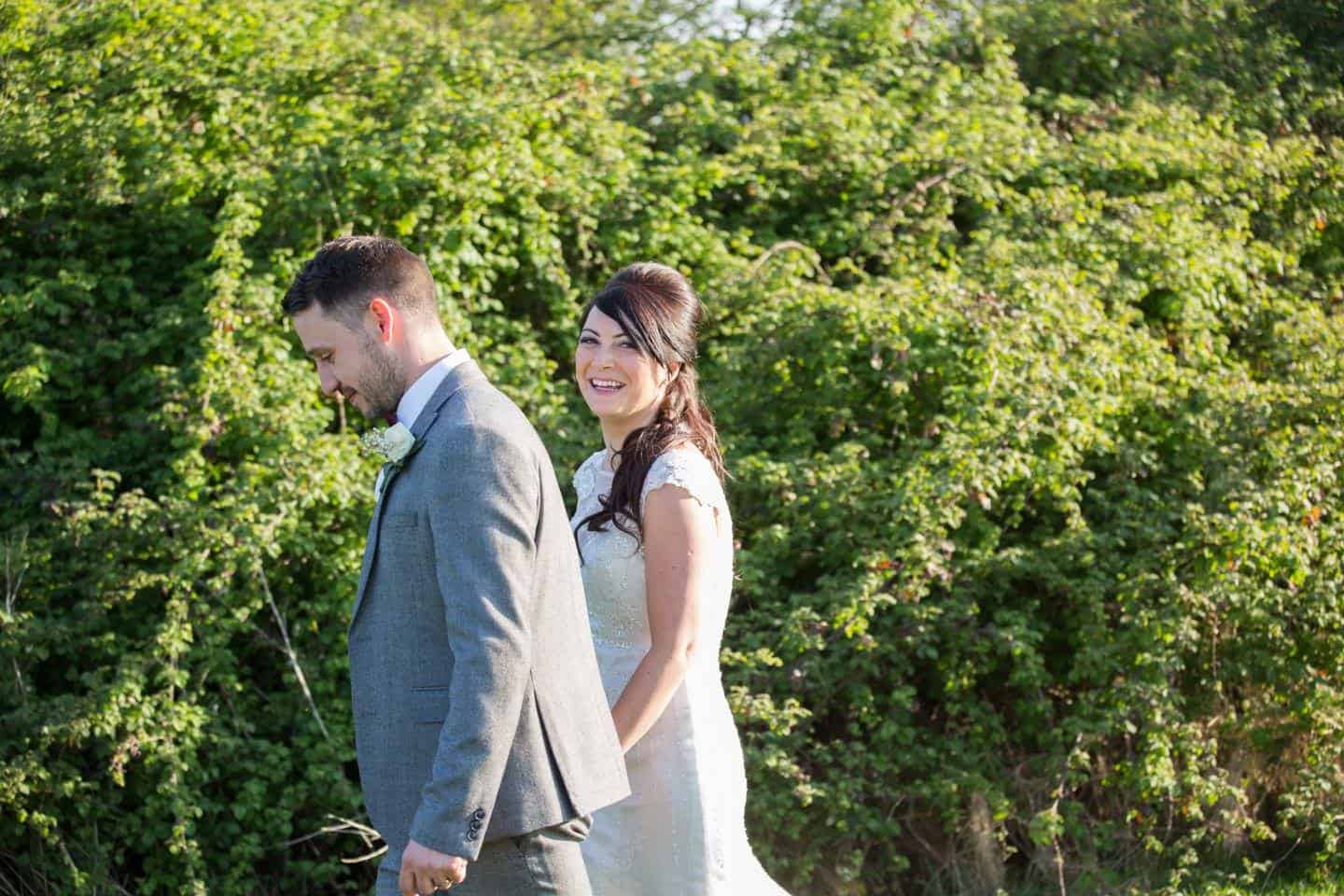 The power of pictures on your wedding day
Whether you try to or not, weddings generally end up costing a small fortune! It is a once in a lifetime day though and so I think it's important to look at what items you can scrimp on budget-wise and what you shouldn't compromise on. 
For me, that was our venue, my dress, food and the photographer.
Finding the perfect venue was important to us because we wanted somewhere that we could make our own – and above all, didn't have a chintzy carpet.
My dress, I plan to only wear a wedding dress once so when it came to budget for that I wasn't too strict, I just wanted to find a dress that I loved.
Food – so important, we love food and it is an important part of the day so we didn't want to just serve up anything for ease; most people at the venue we hired had a hog roast or an afternoon tea (due to no kitchen facilities) but that wasn't for us.
Lastly, a photographer. For me, finding the right photographer isn't just finding a person but it's finding someone who could take you back to that day for many years to come, just by looking back at your wedding album.
Why is a wedding photographer so important?
I love taking pictures, in fact amongst friends I'm nicknamed 'the pap' for the amount of photos that I take on days and nights out. On your wedding day though, you won't be taking these pictures, making it harder to leave your mark on the snaps which are taken. A wedding photographer doesn't have the luxury of being told what to do on the day, they'll work from your pre-wedding meet up brief – and have the natural ability to capture the critical moments without being given instructions.
For people who can't make it to your special day, pictures of your wedding serve as an excellent way to immerse them in each part of the day. By choosing someone with experience, you'll be giving yourself huge piece of mind that the bits of your day that you may miss, will be captured for you to look back on later. There were a few different photos that we didn't even know had been taken – or that what was happening in them, had gone on. We had a second photographer and so when we were off having our 'couple shots' taken, our guests were being photographed dancing and having a whale of a time without us!
An experienced photographer won't put you through hours of posed shots (unless you specifically request this) and importantly they will know exactly how to make people feel natural with their picture being taken, making it possible to collect a range of candid shots to show off the fun being had – in a natural environment. On top of this, they will always choose the best equipment for the day, ensuring you get the best pictures of your wedding to look back on for years to come!
We used Emma Moore Photography for our wedding  and highly recommend her as a wedding photographer in Hampshire. Another fab wedding photographer is A Knights Tale Photography – we would have used Adam for our big day, but we wanted him as a guest as he is a good friend of ours!