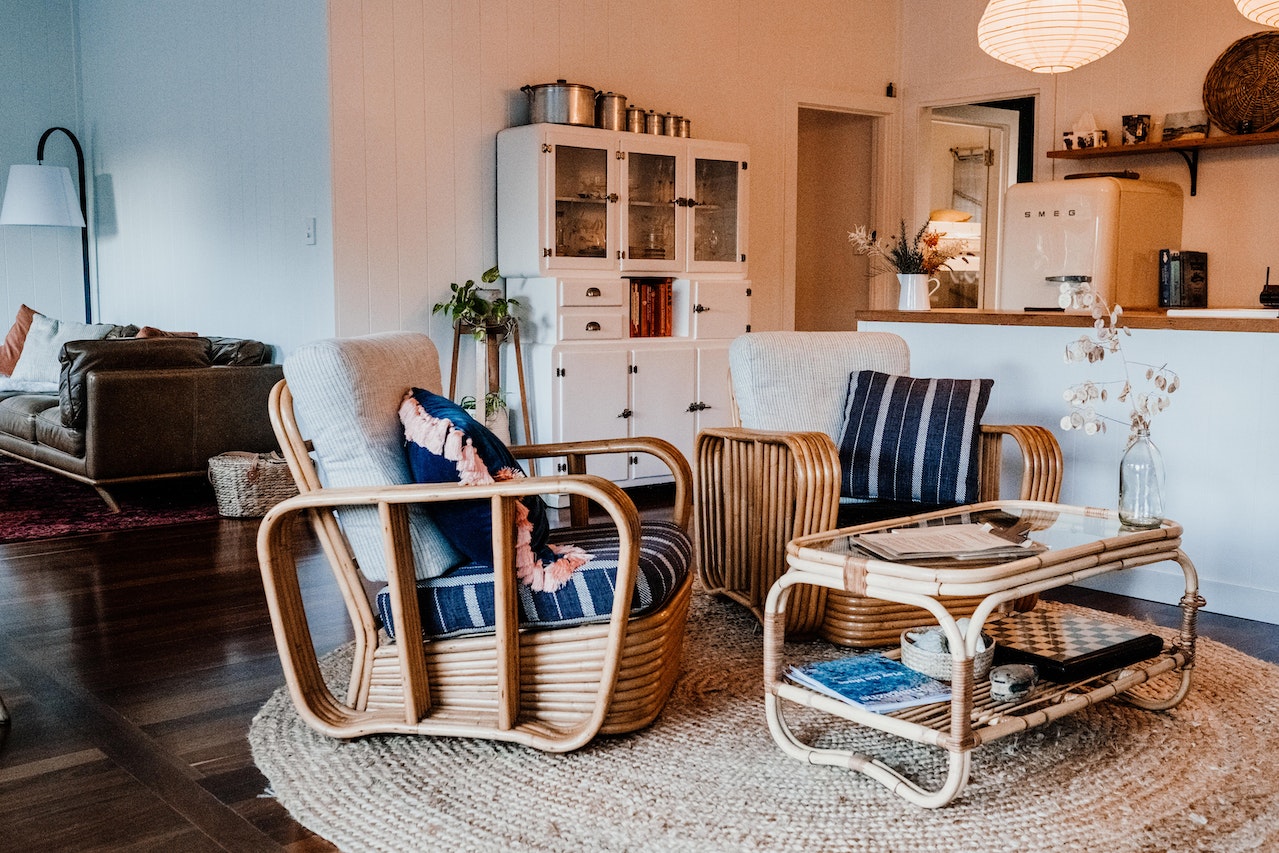 Tips to make a family friendly home
Whether you already have children and are moving house or you have a little one on the way, it's likely the first thing you are going to be thinking about is how to make your home more family friendly. Because let's face it, you want to have a house that you love to spend time in and enjoy, but also one that looks great for both adults and kids . You want it to be somewhere you can relax and put your feet up with a cup of coffee, but also somewhere that your children can roam free and enjoy being creative without the stress of messing it up. There is a fine balance between the two and you want to get it right. Are you looking for some top tips to make a family friendly home,? Read on…
Have a separate adult and family lounge
One of the best things you can do when looking to make a home that is both kid and adult friendly is to have two separate lounges or rooms if possible. This way you can have a space where you can all hang out together for things such as movie nights, or getting together to do art and crafts as well as a place for you to relax at the end of a day without toys everywhere. You want a space where you can chill out with a glass of wine and not have to worry about kids' things. It also means if they are in the middle of a game, you can have it left out overnight and not worry about the mess, ready for them to carry on playing the next day. It also means you can have a more adult decor and expensive furniture such as luxury Italian corner sofas without worrying about them getting muddy hands or spills on!
Ensure everything has its place
It is much easier for you to have a home that you enjoy spending time in and that is suitable for the whole family if everything has its place. There are many storage options that you could try in your home and you are going to want to be as organised as possible. You could opt for shelves with storage boxes, bookcases or cupboards, no matter what you choose, you just need to ensure everything has somewhere to go. This makes it much easier to tidy (for everyone) and there won't be unnecessary clutter and mess everywhere. With less big tidying jobs to do, you and your kids will be much happier. If you have a new arrival on the way, it's important to do a big sort-out and get rid of as much clutter as you can ahead of time. You will also want to keep fragile items out of the reach of little hands so they can't get them broken. Move ornaments and other fragile items to higher shelves, or lock them away in cabinets. This makes it much safer for everyone involved and causes you less worry.
Focus on your outside areas
As well as having your indoor space being family friendly, you also want to ensure your outdoor space is well catered to everyone. Having a backyard space is ideal for letting your little ones blow off steam and also get some fresh air in their lungs. If you are lucky enough to have an outdoors to your home, there are a variety of things you can do that can ensure it's safe and fun for all involved. You could invest in a summer house which you could turn into a playroom – this is a particularly good idea for those that don't have room inside for a space room to store toys or have dedicated to the kids. The summer house could have a TV and games console in, a sofa and also a place where they can play with their toys. You can also make the garden family friendly by splitting it into sections. Be sure to keep your kids' area free of delicate flowers or items that they might break when playing football or running around. It could have a wendy house, swings and perhaps a slide.
Get the kids involved with decorating their rooms
When you want to make a family friendly home, it's a good idea to get the kids as involved as you can. This way they will see the home with a new level of respect and know they played a part in it. If you are redecorating your living room, you could ask them which wallpaper they find the best. It's also a great idea to have them involved as much as possible when it comes to sorting out and developing their own bedrooms. Take them shopping with you to the DIY store and have them pick out things such as their paint colour for the walls, their wallpaper and the carpet that they will have on the floor. It's also a good idea to go shopping with them for things such as their bed and accessories for the room. By doing this, it enables them to be creative and really love their room. Having their own space that they love and want to spend time and relax in can help you keep the rest of the house nice and tidy while also giving them somewhere to be as free and creative as they like. Make sure to get plenty of storage options and have your child know they need to look after and keep their space tidy.
Be creative with your space
Creativity is important if you are living somewhere with limited space and can really help make your home family friendly. You can invest in things such as a cabin bed in your childs room where they can have a desk underneath meaning they have a place to study and relax. If you need a spare room, you could get a sofa bed instead of a normal bed so there is a place for people to come and stay as well as for your children to play. You can store all their toys in there and have it as a place for them to chill out when others aren't around to sleep in that room.
Consider easy clean items for your home
You and your child won't relax if you are living in a home with light-colored fabric sofas and carpets. Instead, look for furniture that looks great but is also easy to clean. Opt for wooden floors that can be easily wiped up if there are any spills and sofas where the cushions are attached so not being thrown off all the time.
These are just a few top tips that can help you to have a family-friendly home. It's important that you make your family home a space where you all feel comfortable and where you can all enjoy yourselves to the max. You want somewhere that is calming and relaxing for you as adults, but also somewhere that your children can feel at home at. You don't want them to feel uncomfortable and unable to make a mess when being creative. It's all about finding a healthy balance.
*This is a collaborative post.