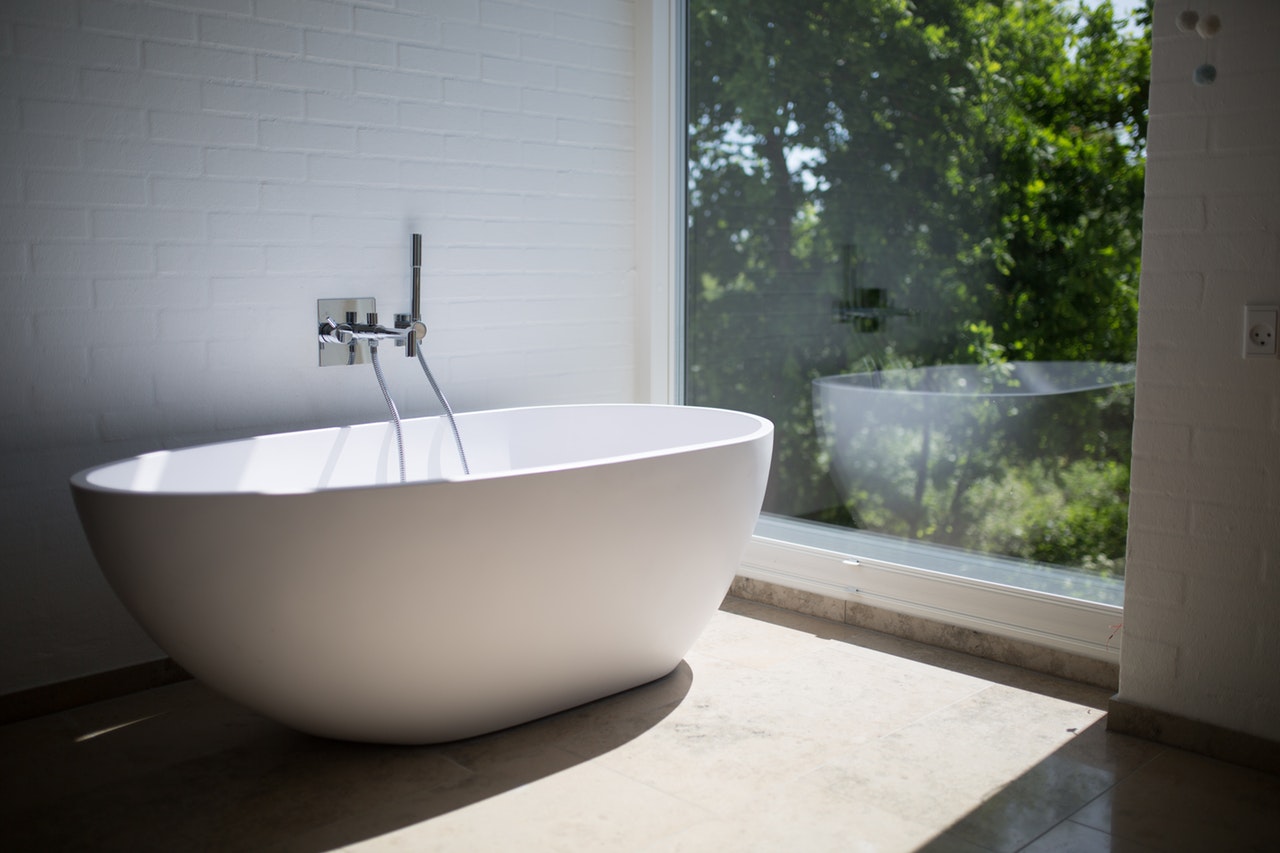 Top trends to refresh your bathroom space
Every home in the UK has a bathroom, and it's the one room you really wouldn't want to be without! The standards for bathrooms have changed a lot over the last couple of decades…many resemble what you would expect to find in a luxury hotel. 
White will always be the preferred colour, and full tiles for the walls and floors are ideal. High gloss finishes and simple,
elegant touches
will make your contemporary bathroom perfect. So what other trends should you be watching out for?
Square detailing
Square shapes are proving quite popular when it comes to sinks and high-style taps are on trend at the moment too. These can be found everywhere, from online auction websites to your local DIY store. But it's perhaps the radiator that has changed the most in the contemporary bathroom.
Chrome style
Contemporary towel radiators are ideal in the UK as we often have the heating on. Chrome finishes with designer-style shapes are perfect, and they take up less room than the traditional style radiators. Best of all, you can hang your luxury bath towels to dry or to heat and still enjoy the comforts of your heated radiator.
Victorian inspiration
A traditional style bathroom is ideal when you have a little more room. It's particularly attractive if your property is an older style. Have a look at places like Pinterest for inspiration. Indoor bathrooms were made from a spare bedroom, so they tend to be bigger. You might find a traditional overhead cistern and pull-chain flush for your bathroom toilet. And who doesn't love soaking in a freestanding roll top bathtub?
Dramatic tones
Dark green, navy or even black brick tiles create just the right atmosphere for a traditional style bathroom. While carpet would be unlikely to meet your tastes today, it's important to remember they were commonplace in bathrooms years ago. Why not invest in a larger floor mat to hark back to those traditions? A simple black and white square tile pattern could be perfect for this style of room.
Modern touches
Of course, there are many modern conveniences that are essential for any bathroom – ceiling spotlights and extractor fans offer the current standards of safe lighting and ventilation that are needed. They may not have appeared years ago, but they can still fit well in a traditional style. Consider elegant pedestal basins, and traditional regent or lever style taps to finish off your beautiful bathroom.

*This is a collaborative post.