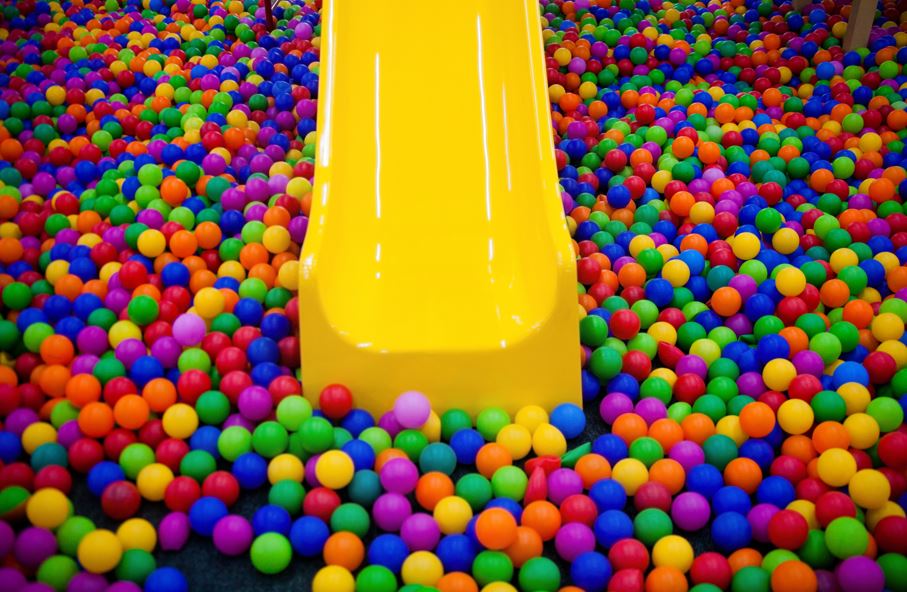 Soft Play Centres, in and around Southampton
I can barely believe I am writing a post dedicated to soft play centres (or germy hell holes as I like to affectionately call them) but with Summer not wanting to fully commit and show its face, and the ultra-hygiene routines covid has enforced, I've been more inclined to visit. Because after all, a hot coffee's a hot coffee, whether drinking it in a germy hell hole or not.
Here's my round up of soft play centres in and around Southampton.
Kids2Day, Renown Close, Chandlers Ford
Kids2Day is really local to us so it has rapidly become a Friday fave when the weather hasn't been great. There are separate areas for under 3's and over 3's, lots of comfy sofas as well as dining seating. Plus they have recently just opened an outside sports pitch for those sunny days. The staff are all super friendly and helpful and best of all, they do a mean BBQ chicken wrap…to be honest it's the main reason I go!
Find out more, or book here
Injoy, Ocean Way, Southampton
Injoy is a bit more than a 'soft play' – it has a soft play area within it as the central hub. Alongside this is an 'interactive room' (which is included in the soft play entry price) and for older kids there are climbing walls and trampolining. We've been a few times now and it's a great day out. The one downside to this place is that you do have to pay to park as it is in Ocean Village, but the definite plus is that they do pizza and prosecco. You can't win 'em all!
Find out more or book here
Frankies Fun Factory, Romsey Industrial Estate, Romsey
Now, I've only frequented this one a couple of times and it was a while ago. But what I do remember of it was that it had a great central soft play for older kids (probably 3 years+) lots of tables for parents to rest their weary legs – and some bloody lovely cheesy chips! I did find it easy to lose the kids in there due to the play structure….but sometimes that's not always a bad thing. LOLS.
There is a car park here, but it is quite small. There is road parking on the industrial estate though so there's always somewhere to park. The only downside to this soft play centre was that my kids were more interested in playing in the mini arcade bit, which required money for machines and ride-on toys.
Find out more or book here
The Adventure Barn, Hurst Lane, Owslebury
The Adventure Barn has been visited a couple of times for birthday parties and once or twice out of choice! There is a separate (very) small area for non-walkers comprising of big soft puzzle blocks that can pop in and out of the walls. The main soft play area is fairly standard. The seating area is all on seated bistro style tables, which isn't quite as comfy as sofas! There is also a further lot of seating within the restaurant area which is situated within the soft play too and plenty of free parking on site too.
Find out more or book here
Play Shack, Solent Industrial Estate, Hedge End
I used to frequent Play Shack a lot when Sofia was small – mainly because I could tie it into a Next/M&S (and at the time, Kiddicare) shopping marathon. There are two separate areas – one for baby and toddlers under 3, which has a smaller version of the soft play complete with Cozy Coupes. The bigger area has slides and plenty of fun to tire them out.
This soft play centre was one of my favourites as you could take your eye off them to have a sip of coffee but you couldn't lose them. It's big enough for them to enjoy themselves independently (if you want them too) but they can't escape without getting past you!
Find out more or book here
Flip Out, School Lane, Chandlers Ford
Some of the Flip Out venues do actually also have little soft play areas in (we've visited the one near Chichester which was great!) and they hold toddler mornings. As the kids get older, then the many, many trampolines can help to keep them entertained….and there is a good pizza oven onsite too!
Find out more or  book here

Are you a fan of a germy hell hole? Where's your favourite soft play centre – I'd love to know!