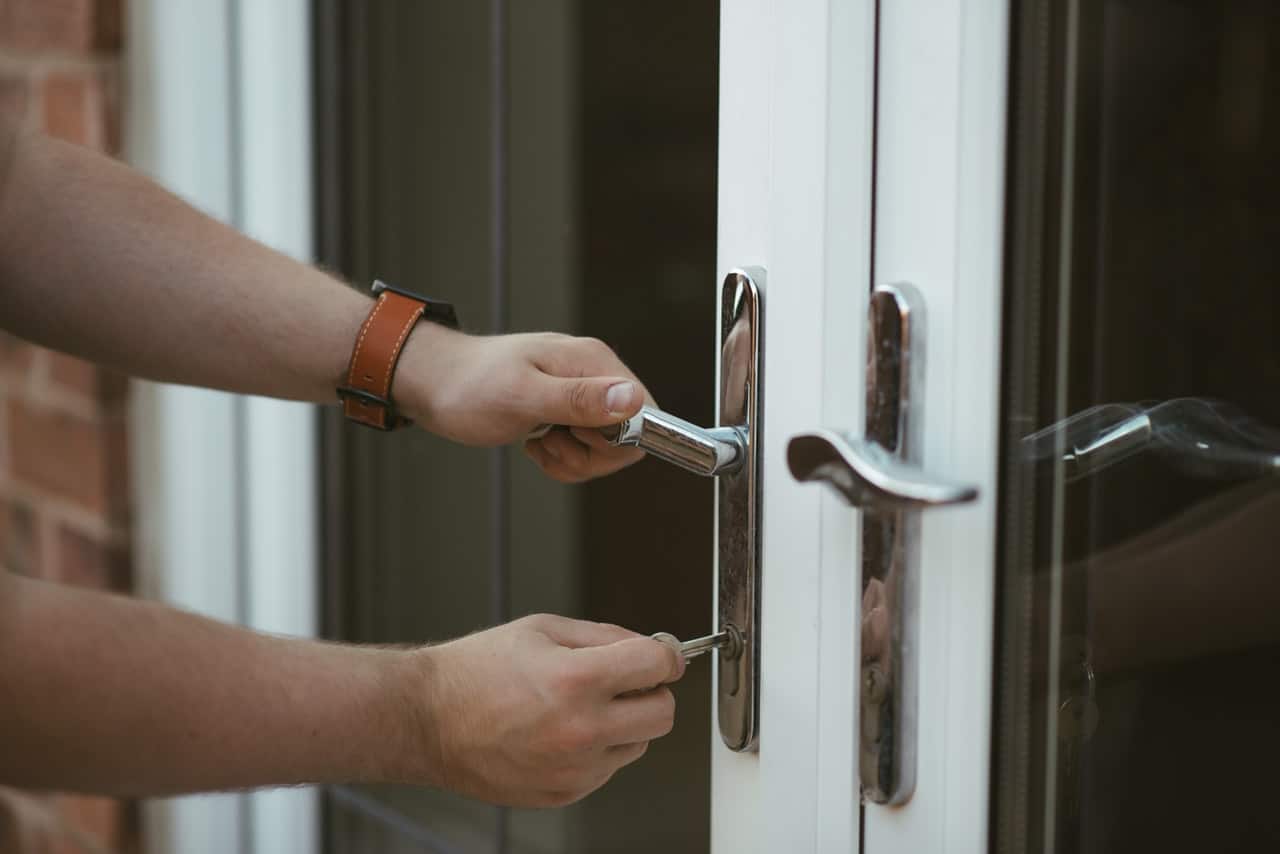 Vital tips and tricks to keep your home safe while travelling
Going on holiday offers you the chance to get away from the stresses that plague your everyday life. That being said, getting ready to jet off can also bring a bucket load of their own, especially if you're travelling with young children and babies. We've been lucky enough to go away quite a few times this year, but every time – and I genuinely mean everytime, we drive up the drive I pray that the house alarm won't be making any sounds. There is no worse thought that someone has been in your house, raiding it for what they deem as valuable. 
I've put together a list of tips and tricks to try to keep your home safe whilst you're not in it. Are you now picturing Macaulay Culkin in Home Alone?!
Friendly neighbours
Being a good neighbour is always a nice idea, especially when you're not in to collect all of those ASOS parcels, but when it comes to going on holiday it can be incredibly useful. If you know your neighbours relatively well and trust them with your house keys, then ask them to check in on your home a few times while you're away. A good trick is to move your mail, open and close your curtains and put the bins out. This makes your home appear lived in, so burglars will be less likely to risk breaking in.
Hire a house sitter
Not everyone gets on with their neighbours or haven't got such a trusting relationship, then you may want to hire a professional house sitter. This is a brilliant option if you have pets that also need to be taken care of while you're away – just make sure that you hire someone from a reputable company. Of course, you could save yourself some money if there's a friend or family member that may want to stay  instead.
Lock up
It might be common sense, but forgetting to lock one or more doors or windows when leaving for your holiday is a pretty common occurrence. We all know how hectic the morning before your flight tends to be, so to avoid this – go around your entire home and double check every possible entrance, including your garage doors and pet doors, the evening before. 
Secure your keys
Of course, locking up your home is going to be completely pointless if you offer out keys to every criminal nearby. If you're prone to getting locked out, then keeping a spare key outside your home may seem like a good idea, but it's actually incredibly dangerous, even when you're at home. Rather than hiding your keys outside your property, you should give a set to a trusted friend, family member or neighbour.
Set your timers
While you're away, you're going to want your home to look as lived in as possible, this alone should make burglars think twice before breaking in. Unfortunately, leaving your home dark every night of your travels is an obvious sign that you're away. That doesn't mean that you should leave your lights on, as this is just as obvious, and not to mention costly. Instead, install timers on your electronics and lights so that they turn on and off themselves.
Stash your valuables
When we're at home most of us have cash, jewellery, games consoles, tablets and other valuables laying around the house. However, when you're ready to jet off,  make sure that you keep these things out of sight. If an opportunist can't see anything expensive from your window, then they may not risk breaking in – so avoid any obvious hiding places and if you haven't already, consider getting a safe.
Keeping up appearances
It doesn't matter whether you're at home or not, you need to stick to your regular window cleaning and gardening appointments. After all, you want it to seem as though you're still at home and skipping appointments that you regularly have scheduled, will show anyone watching your property that you're away. You can always ask a friend or neighbour to be at yours if someone needs to let these people in and watch while they work.
Secure your home
Unless you already have one, installing a home security system can provide peace of mind while you're out or off on your travels. If you inform your neighbours that you're away then they can keep an ear out if they hear anything. Dependent on your system, you may need to inform your insurance company of your holiday plans – then if your alarms are triggered for one reason or another, they can act right away. 
Don't broadcast your travels
Travelling the world is fun and exciting, but avoid sharing this excitement with too many people. The last thing you want to do is broadcast your holiday plans all over social media, as all this does is let millions of people know that you're not going to be at home. If you can't keep quiet until you return, then make sure that your account is private and secure and that you only have people you trust on your friends list.