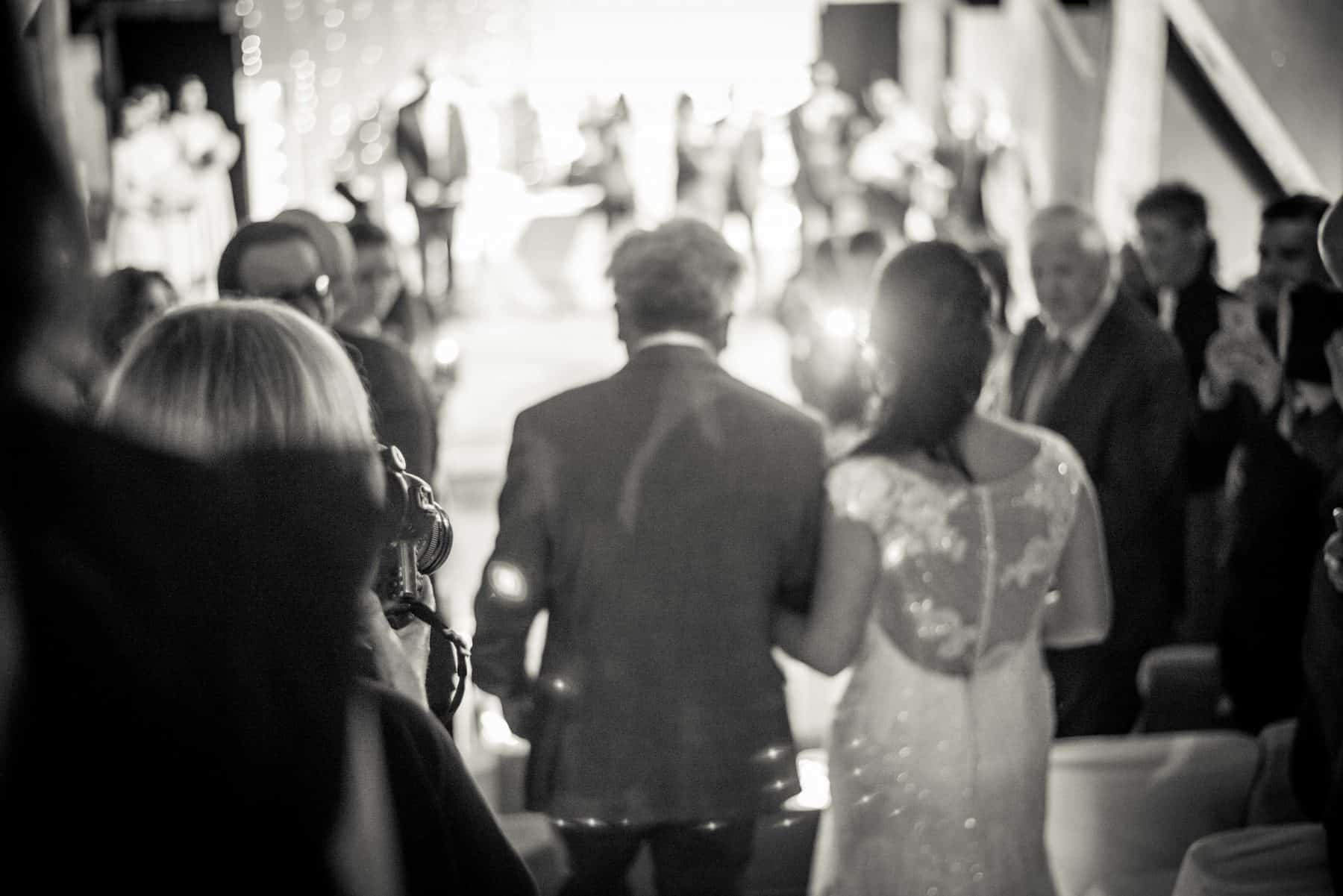 Wedding planning hacks you need to know
Planning your wedding day is one of the most stressful and time consuming things you will likely do in your whole life (apart from have kids, but that's like a whole lifetime of stress and time consuming things – LOLS).
When Stuart and I were getting married I didn't really have a clue where to start – I hadn't been one of those girls with a wedding scrapbook and a dream. When we got engaged, it was a minefield of things to organise – the dress and suits, guestlist, venue, photographer, catering… and all of this needs to be managed by a small group of people.
If you have just gotten engaged first of all… congratulations. Second of all, here are some handy hacks to make your planning process so much easier!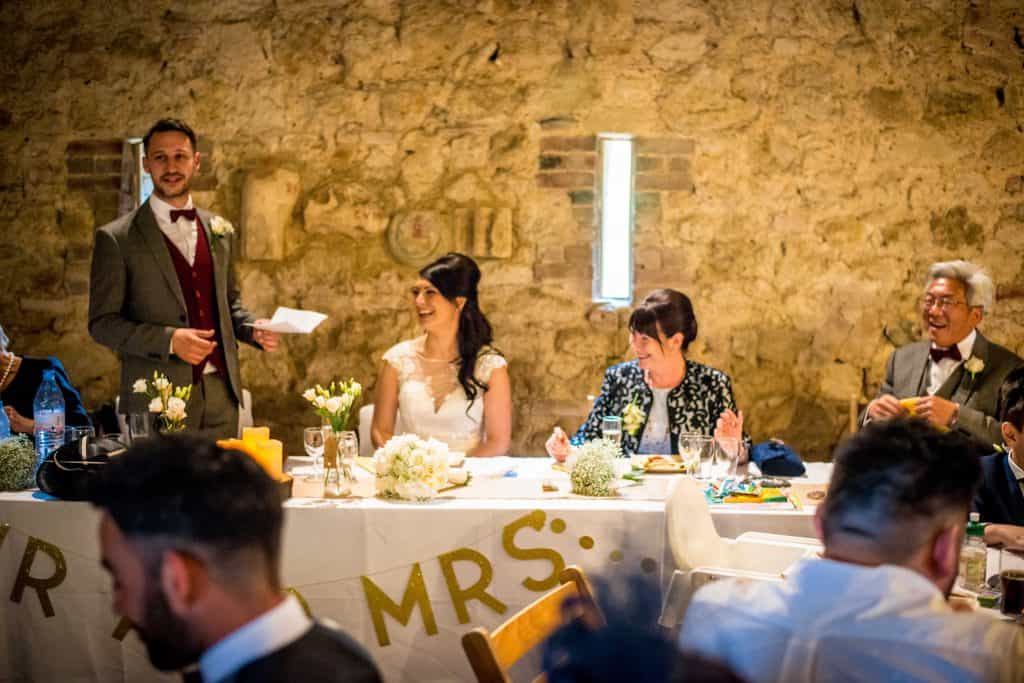 Choose a colour scheme
Choosing the colours which you will use for your wedding can be a big task and it is seen by many as one of the more fun parts of wedding planner. Stuart's a graphic designer so I let him do all the 'styling' parts and we went for a grey and pale yellow for our wedding invites and worked with our venues look and theme for the 'on the day' colour. 
When it comes to choosing a colour palette it's important to think about what your favourite colours are, but also making sure that the colours compliment each other. If you need a bit of inspo, then check out some colour palettes on Pinterest – we did a lot of Pinterest pinning!
Theme or no theme?
Do you want to have a themed wedding? We've been to all sorts – black and white theme, winter theme and even a halloween theme! We decided to just have 'rustic, shabby chic' style. Looking at a wedding guide will give you some great ideas – they will help you to see what kind of things you want – and don't want! – at your wedding and whether you go for a more traditional or a completely unique style for your big day.
Buffet or sit down meal?
Once you have the venue nailed and you know how many guests you want to invite, you can start thinking about what kind of food you want to be eating on the day. Sometimes a fancy meal just isn't your thing and you may have a lot of people coming to the wedding who you know have different tastes and dietary requirements. If that's the case, you might want to consider a buffet option to allow a good variety of food for all appetites and tastes.
We did a mixture at ours as we were slightly restricted with our venue being a barn with no kitchen (!) so we went for plated starters (choice of caprese salad or ham hock terrine) and desserts (choice of lemon tart or gooey chocolate brownie) and had a 'posh' buffet for main where tables went up in order to choose from meats, fish and salads, potatoes and salads with gorgeous fresh breads!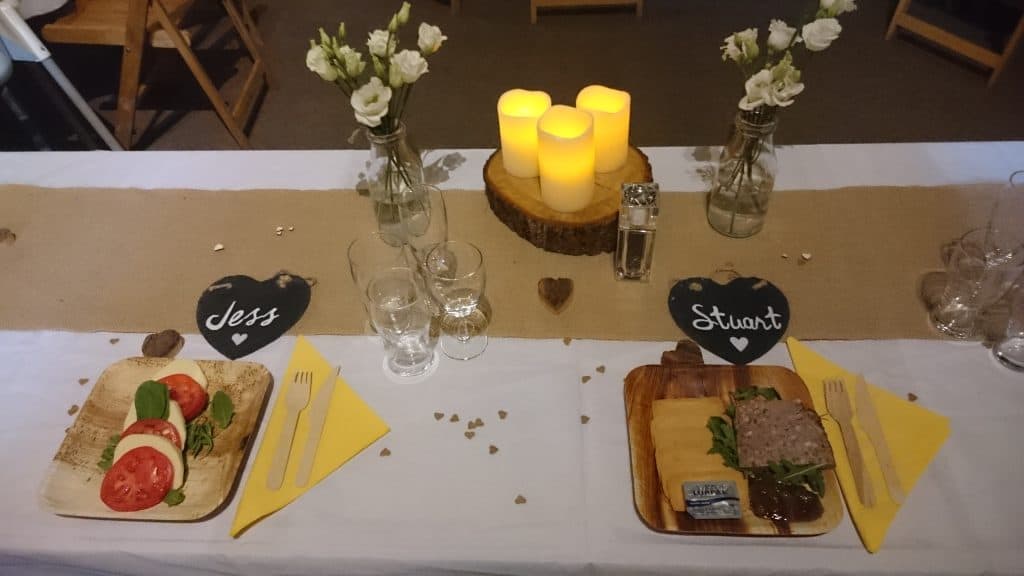 If you do happen to find an amazing place which serves stunning food, it's a good idea to offer a meat and a vegetarian option for everyone to choose from for the day.
Think entertainment
There will be a large part of your big day which will include waiting around for things to happen, it's inevitable. We found the trick to creating a wedding day to remember is to make sure that everyone is entertained all day long. For the time just before you walk down the aisle, have a bit of music to keep the atmosphere – the best man usually takes care of that side of things, unless you have a wedding planner. After the ceremony and before food it's a nice touch to have a live singer to set the tone of the mood – we had a singer and a guitarist, she was amazing!
Above all, just remember that it's your day and do exactly what you want to do. There's nothing worse than being dictated to by parents, in-laws or friends.
What are your top wedding tips?