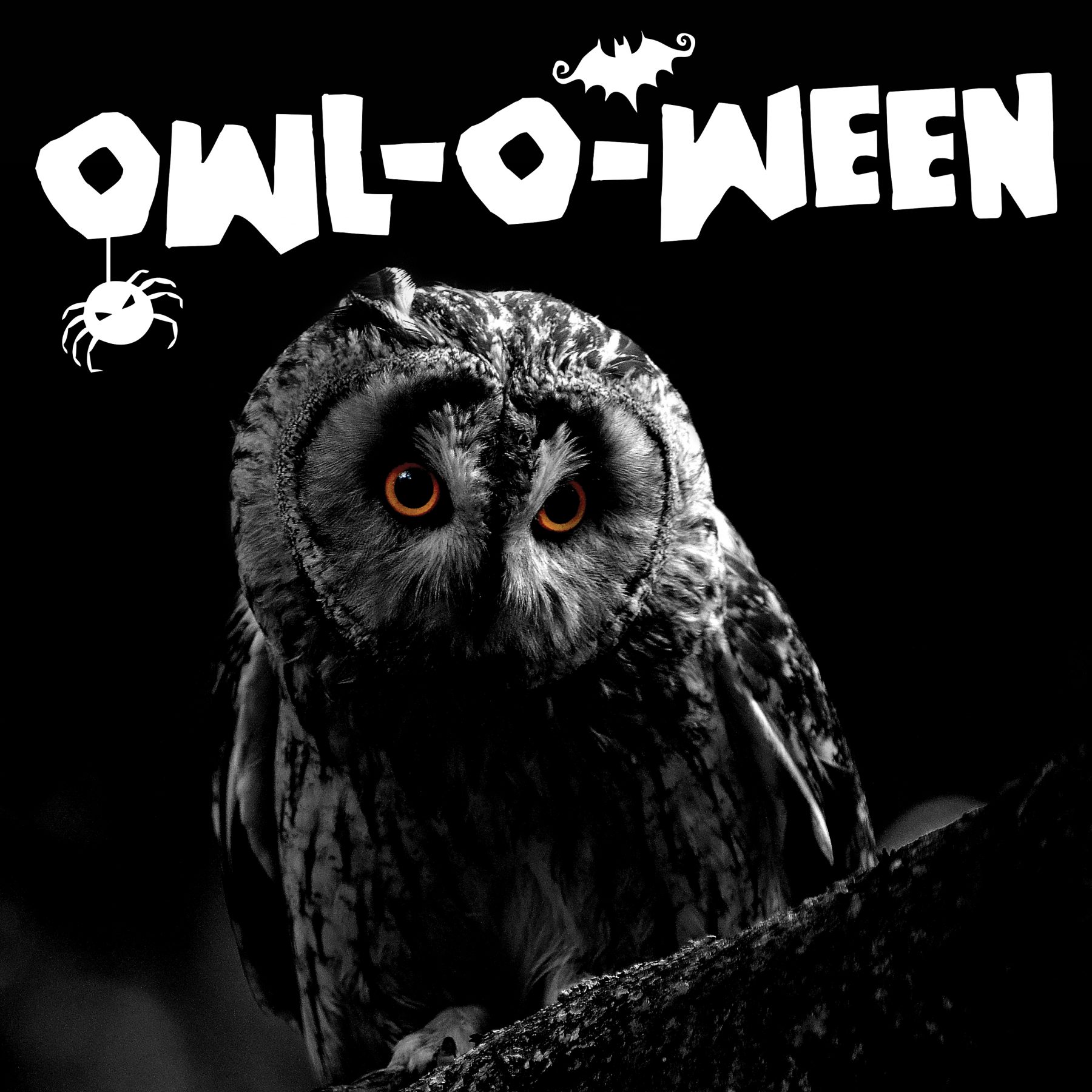 Spooky Halloween Half Term in Hampshire
Do you live in Hampshire or plan on taking a trip here over the Halloween half term? Well look no further, here I am with my annual round up of places to visit in Hampshire over the October half term with the kids…
Boo at Marwell Zoo
From 26th to 31st October, Marwell are holding their Boo at the Zoo event. They will be running monster trails around the zoo from 10am-5pm daily.
For just £1, you can decorate a wand or make your own monster to take home before listening to a spooky story by resident witch, Esme. As well as this, Lowedolf is back training little ones for their broomstick licence with sessions taking place in the flying arena outside Marwell Hall. If that wears your little one out, they can recharge with a sweet treat at the spooky tuck shop in the hall.
Owl-o-ween at Hawk Conservancy Trust
The Hawk Conservancy is one of our new favourite places to visit and this half term is no exception. As well as all the beautiful birds to see during the daytime, come 6pm the Hawk Conservancy are holding an Owl-o-ween event on the evenings of 29th October and 31st October.
During the two hour ghoulish event, there will be the option to partake in spooky crafts, listen to ghostly story-telling and marvel at their owls as they put on a beautiful flying display against the backdrop of our moonlit grounds. Dressing up is encouraged! The ticket price includes a hot dog or burger, chocolate apple and a hot drink.
Incredible Inventions at Winchester Science Centre 
From 19th October to 10th November,  Winchester Science Centre are holding an Incredible Inventions themed event where kids can explore the greatest inventions through the ages and learn how they have transformed the world we live in today. Discover the science behind bubbles and learn about how plants and animals have inspired everyday solutions. We recently had a great day out at Winchester Science Centre and you can read about it here.
Happy Halloween at Paultons Park
Every ones favourite South Coast theme park, Paultons Park, is back with the frightful fun fest and this year it includes Peppa Pig World for the first time. There will be a show stage with an all singing and all dancing extravaganza. After that why not head to the Big Boo Barn for a Halloween walk through? There's plenty of photo opportunities throughout the park, so be sure to upload them to everyone's favourite photo sharing app – Instagram. If you're wanting to make the most of your day at Paultons, check out my top tips here!
Pumpkin Carving at Hilliers Gardens 
Hilliers Gardens are holding some good old fashioned pumpkin carving on the 30th October. Book a slot from 10-11am or 1-4pm. Then once you've carved it, head out for a walk along the beautiful flowers and a play in the park or Treehouse.
Wizard Weekend at Watercress Line
The weekend of the 26th and 27th October sees the Wizard Weekend return to the Watercress Line. You'll be in for a day of spooky activities complete with a walk over Harry Potter's Kings Cross Footbridge, an owl and falcon display and learn how to make a witches broomstick. We've visited the Wizard Weekend last year and recently headed back for A Day Out with Thomas at the Watercress Line and it's a fab family day out.
Halloween River Tour at New Forest Activities 
On the evenings of 25th, 27th and 31st October, New Forest Activities are holding a spooky Halloween canoe tour where you'll hear ghost stories as you sail along with hot chocolate and some trick or treat sweets.
Autumn Festival at Oasis Down to Earth Farm (soon to be Southampton City Farm)
On Saturday 26th October, Oasis Down to Earth Farm are holding an autumn festival from 10am -3pm. There will be a pumpkin sale, face painting, craft activities and a scarecrow competition….and of course the resident animals will be getting involved!
Frightfully fun at Longdown Activity Farm 
From the 26th-31st October, Longdown Activity Farm host their 'Frightfully fun at the farm'. There will be plenty of pumpkin carving, lots of creepy creatures as well as the haunted barn. Any children that turn up in fancy dress on the 26th and 27th October will get a reduced entry fee too…so get those costumes ready!
Halloween Stories at Moors Valley 
On Thursday 31st October, Moors Valley are holding a morning story session from 10.30-11.30am. One of the staff will read the fantastic Room on the Broom and once that's finished, it will be time to make your own witches broomstick!
Autumn Pumpkin Fest & Scarecrow Avenue at Royal Victoria Country Park
A little before half term, but the annual Pumpkin Fest event returns to Royal Victoria Country Park on 12 October from 12-5pm. Fun for all the family event with pumpkin games, flower arranging and art workshops, circus skills and real ale and local food for the 'big kids'.
Late night at Winchester City Museum
On the 30th October, the Winchester City Museum will be holding a late night event from 6-8pm where there will be a number of Halloween themed family make and take activities as well as a creepy spirits trail. This event is suitable for five years and over.
Junior & Teen chef Halloween Special at Chewton Glen 
Chewton Glen are throwing open their doors to junior chefs on the day of Halloween. Pick either a morning or afternoon slot and they'll have two and a half hours to make a ghoulish cake which they get to take home with them – as well as their chefs pinny!
Fireworks spectacular at Beaulieu
26th October sees one of the largest firework displays on the South Coast – the Beaulieu fireworks, which will be celebrating the fiftieth year of the moon landing. As well as fireworks, there will be live entertainment and old fashioned fairground rides. Your firework entry tickets allows you into Beaulieu from 3pm.
Pumpkin Picking at Pickwell Farm, Netley
It wouldn't be Halloween half term without a trip to a 'pumpkin patch' would it? Pop down to Pickwell Farm and pick a pumpkin or two – and whilst you're there why not get some squashes and sweetcorn for your autumnal stew?
Sunnyfields Farm Pumpkin Festival 
There promises to be big ones, small ones, warty ones, white ones, blue ones and of course traditional orange…get your minds out of the gutter, I'm talking about pumpkins! Pick your own or choose from pre-picked, then head to the carving area to decorate it. From 19-31st October there's face painting and tractor rides too!
The Gruffalo at NST Southampton
A mouse took a stroll through the deep, dark wood… and strolled himself all the way to The Nuffield Southampton Theatre where he will be doing two shows a day from 29th October until 3rd November. We went to see The Gruffalo at The Theatre Royal in Winchester and the kids absolutely LOVED it!
Ghost train at Exbury Gardens
Head down to Exbury Gardens from 26th October to 1st November and be sure to hop aboard the Ghost Train. As well as puffing your way through the gardens on a 45 minute train ride – you'll encounter werewolves, witches, zombie brides and more ghosts and ghouls!
Rotten rats at The Mary Rose Museum 
This October Half Term at The Mary Rose Museum, will see the kids become Shipwreck Explorers! Pick up your Shipwrecks Map at the start of your visit, and explore the museum to find hidden treasure chests. In each chest young explorers can discover fascinating facts about life on board and Tudor Warship.