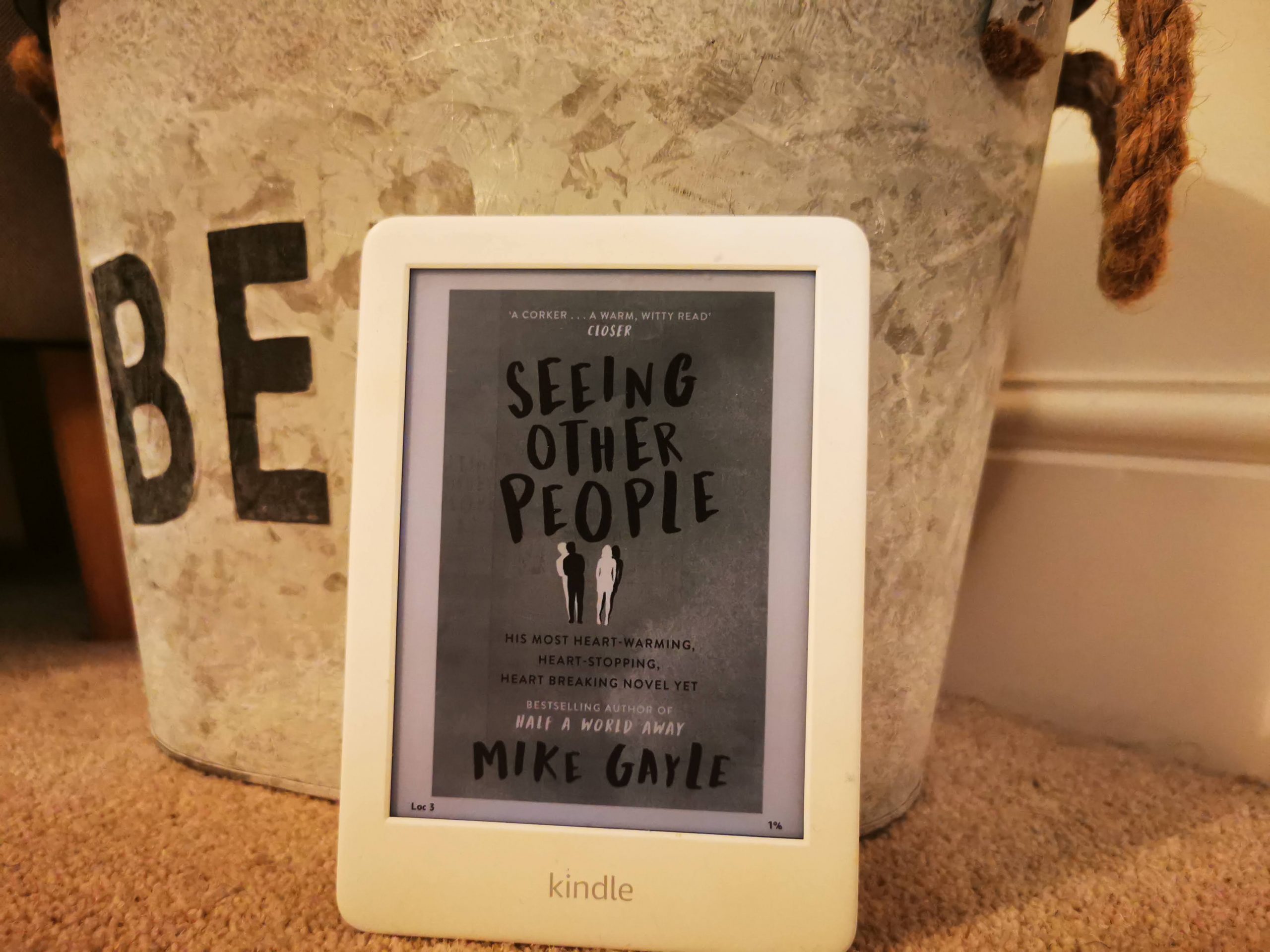 What I read in February
February's a shorter month, and a ramp up in workload saw me only getting through two books this month. One by one of my favourite authors, and the second from a new author to me. Neither blew my socks off!
Here are the two books I read in February…

Seeing other people / Mike Gayle
Father of two Joe Clarke, is about seventy-eight per cent sure he's just had an affair. After all that is the hopelessly attractive office intern in bed next to him, isn't it? But then again if he did have an affair why can't he remember anything at all about the night in question? Mortified by his mistake, Joe vows to be a better man. But when his adored wife Penny puts two and two together and leaves him, things start to take a turn for the decidedly strange. Joe is told for a fact that he didn't have an affair after all. He just thinks he did. Which is great news …or at least it would be if the person who'd just delivered it wasn't the crisp-eating, overly perfumed and mean-spirited ghost of his least favourite ex-girlfriend…
I don't really know what to make of this one! I've read loads of Mike's other books and absolutely loved them, so I had high hopes for this one and perhaps put it on a bit of a pedestal of greatness!
It did initially take me a while to get into, and I just found it a bit odd! In short, it allows you to live out your 'what if?' dreams to see what happens… only to find, it was exactly that. A dream.
I rated this one 3 stars. 

The 24 hour Café / Libby Page
Welcome to the café that never sleeps.
Day and night, Stella's Café opens its doors to the lonely and the lost, the morning people and the night owls. It's a place where everyone is always welcome, where life can wait at the door. 
Meet Hannah and Mona: best friends, waitresses, dreamers. They love working at Stella's – the different people they meet, the small kindnesses exchanged. But is it time to step outside and make their own way in life? Come inside and spend twenty-four hours at Stella's Café, where one day might just be enough to change your life . . .
I had heard great things about this book. I might be going against the majority, but I'm not sure I fell for all the hype. I loved reading about the characters, but I feel like it didn't intertwine enough and fell a little flat at the end. I kept wanting to read on to see how it would all come together and it didn't really. I rate this one 3.5 stars.
All being said, I'm definitely going to give 'The Lido' a go for my next Libby read!
For more book inspiration – check out what the girls over at That Mama Club read in February!