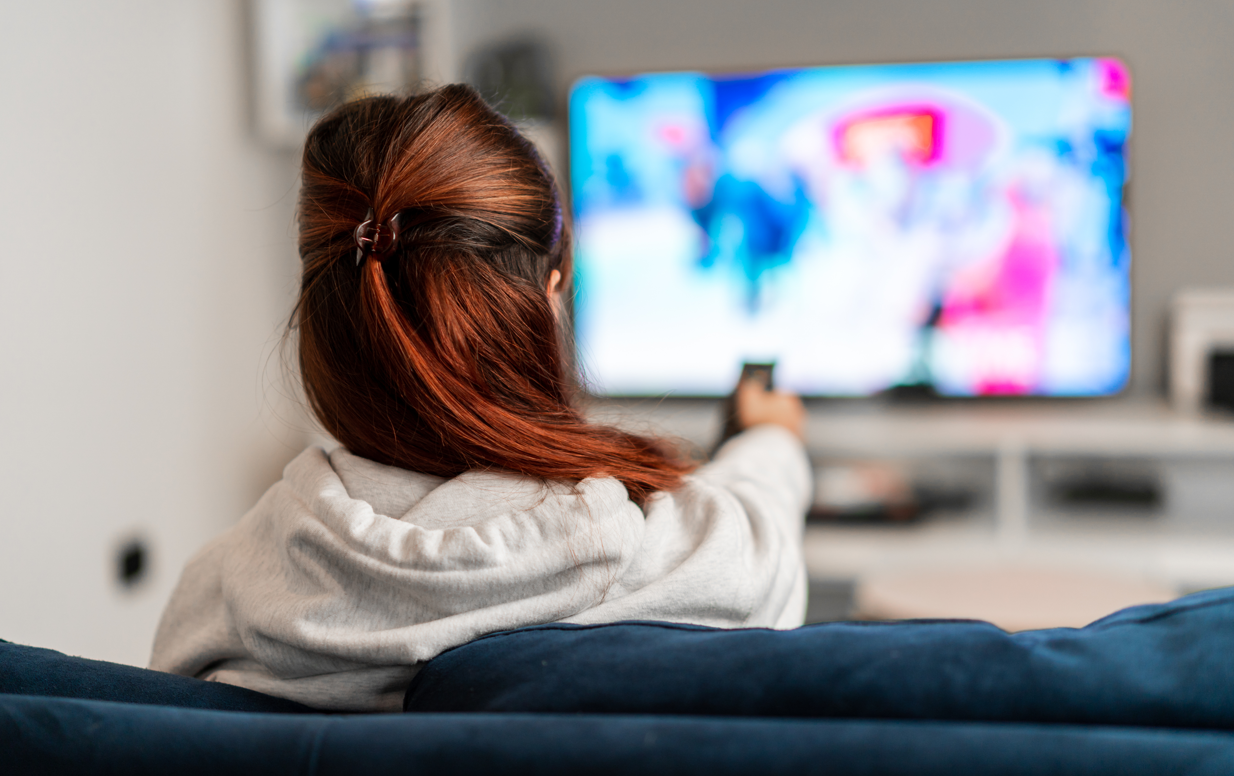 What shows am I watching on TV right now?
Let's face it, TV is the only real excitement going on at the minute that you know definitely won't be cancelled and that you can enjoy without a mask. I've taken to bingeing on (more) trash this year; there's something about escaping into someone else's reality!
So what's on my trash TV list?

BLING EMPIRE – Netflix
The first season of this wildly OTT show aired in 2021, following Los Angeles wildly wealthy Asians going about their wildly wealthy lives. With all the drama you'd expect from a Netflix reality series. I was particularly fond of Anna, the slightly eccentric Donatella Versace doppelganger!
MARRIED AT FIRST SIGHT UK – All 4
Finally, the UK took a leaf out of the Aussie's book and dramatised their usually (bland) short series of UK weddings. We saw dinner parties, affairs, will they-won't they moments. On every day from Monday-Thursday, this series got me through the wet and miserable September. And the reunion, waaaaaaaaa!
MARRIED AT FIRST SIGHT AUSTRALIA – All 4
I discovered this absolute treasure during lockdown, and I lost over 40 hours to Bronson and Innes, Sam and Elizabeth….need I say more!? It's up there with one of the best reality shows of all time, and I'm so glad that the next season has just started on UK screens this month.
NOTHING TO DECLARE – Sky Witness
I'm sure the majority of these were filmed in the 80's but there's just something addictive about watching people smuggle in bananas and packets of rice, or watching them sweat and their bum cheeks twitch as they round the airport to see the sniffer dogs out in force.
AMBULANCE – BBC One
I'm not usually one for real life gory scenes but I absolutely love following the crew of the North West Ambulance service as we watch them treat and tend to patients with a variety of ailments…and always with so much compassion!
FERNE MCCANN: FIRST TIME MUM – ITVBe
Now on to the seventh season, Ferne and her 'munchkin' Sunday are a hilarious duo to watch. I love how down-to-earth Ferne is, and seems to have her shit totally together (with help from Jill, obvs)
GEORGIA AND TOMMY: BABY STEPS – ITVBe
Following on with the TOWIE theme, I've loved watching new parents Georgia and Tommy adapt to life with newborn Brody in tow. Also whilst we're here, can we just take a minute to say WTF has happened to Georgia's face?!
REAL HOUSEWIVES OF CHESHIRE – ITVBe
Now on to it's 14th series, I bloody LOVE watching Cheshire's finest girls (plus Nick and Royston) and all of their dramas.
SELLING SUNSET – Netflix
Glamour, bitching and Christine Quinn, and the odd multi-million dollar house up for grabs. Season 4 needs to hurry the hell up and get back on my screen. Hellllloo Crishell and Jason…
BELOW DECK – Netflix
It's only a fairly recent discovery for me, but apparently Below Deck has been around since 2013. I get hooked on the guests requests, the big envelope of wonga that gets thrust into Captain Lee's hands as they disembark – and of course the inter-crew shenanigans.
ONE STOP WEDDING SHOP – CH4
I am hooked on this boujee team of stylists and designers who work to make the happy couples wildest dreams come true.
GEORDIE OGs – MTV
I spoke to a friend the other day about when will we stop watching trash TV, so this is a great middle ground. We follow the original Geordie gang as they grow up and plan weddings, have babies…and in Sophie's case discuss the perfect bum hole.
NAKED ATTRACTION – CH4
It's an oldie, but a goodie. I remember watching Naked Attraction years ago wondering what on earth am I watching? but I was drawn back in again when a programme I was recording ended and part of Naked Attraction got recorded. Where else can you see a middle aged woman deep throating a banana and a loaf of saggy peckers gyrating around in a glass box, without having to pay a premium for it?!
TEEN MOM OG/UK/2 – MTV
I bloody love it all!! From the early days of Catelynn and Tyler (where I sobbed through the whole    goddamn show), I've progressed into every series and am hooked on them all. I do wish they'd bring back the UK show though.
Catfish – MTV
Another old show, that keeps on giving. I often watch it from behind a cushion, at the big reveal but    I still love it. I've followed it ever since the first Catfish movie that Nev made…
PS – The Catfish UK show is not a patch.
Say Yes to the Dress – TLC
I've been married for five years but I still get dress envy when watching this show and I'd bloody love to do it all again!