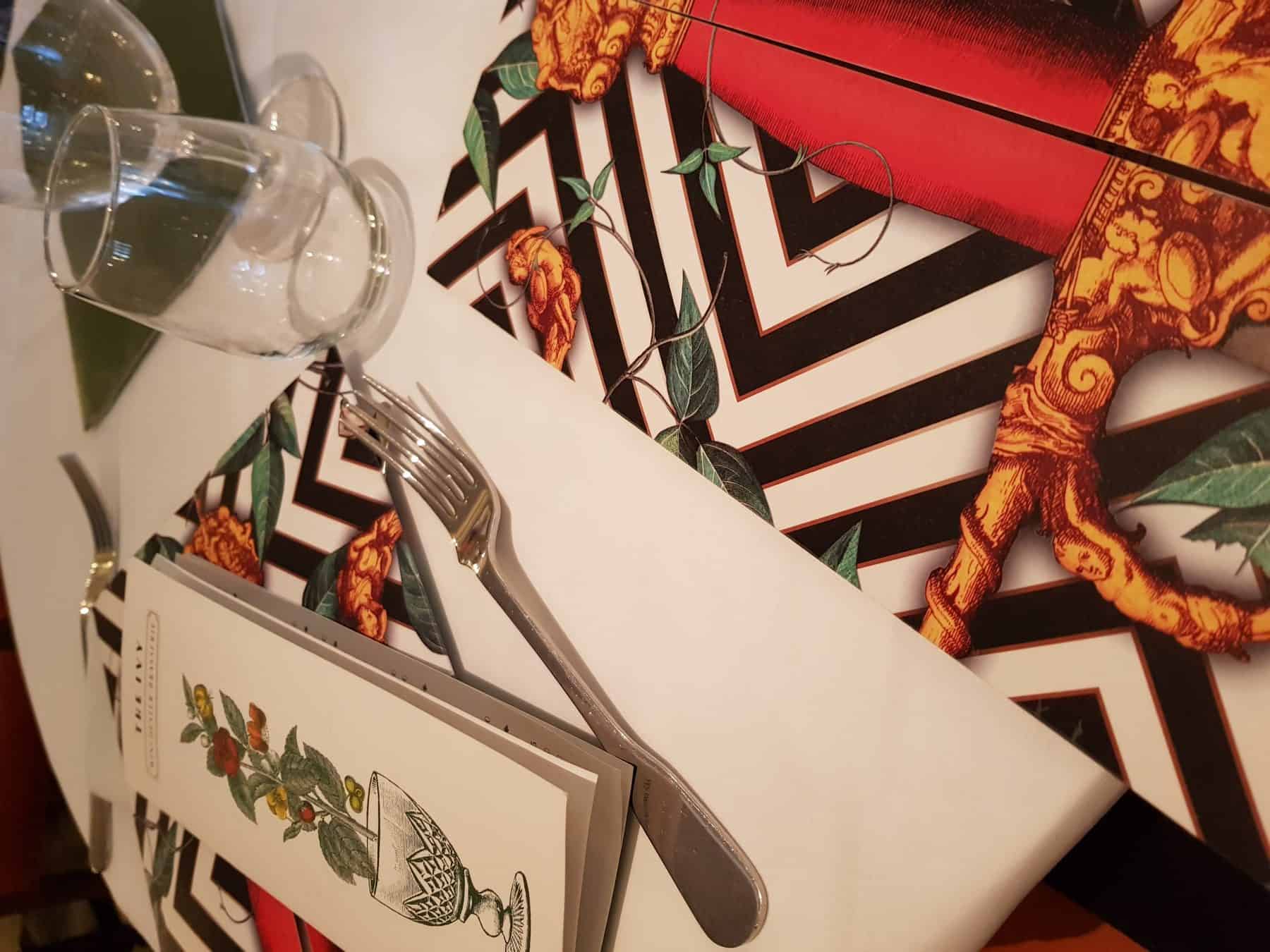 Our Date Night at The Ivy, Winchester
The Ivy in Winchester opened a couple of weeks ago and before the Farrow & Ball-esque painted doors were officially open I pre-booked a table for a Sunday date night. We have probably eaten our way around most of the restaurants in Winchester and so I was excited to try a new dining experience – and especially one that was linked with the infamous restaurant in London.
We arrived bang on time for our reservation at 7.30pm and were greeted by four people in the reception area; we were taken through to our table for two and given menus and offered water. We declined water and ordered Bellini's and The Ivy craft lager – well, when in Rome.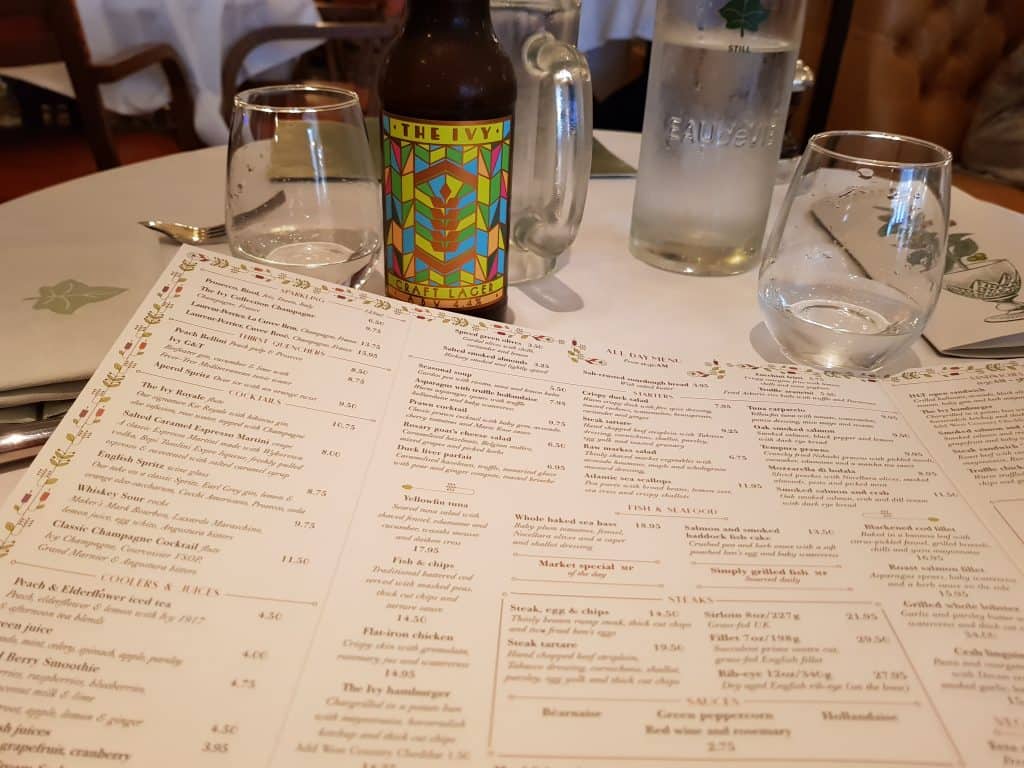 The menu was extensive, not fussy, not over-priced and had a really good range of dishes. I had a duck salad for starter which was amazing, LagerDad stepped back into the 70's and had a prawn cocktail which he told me was also delish.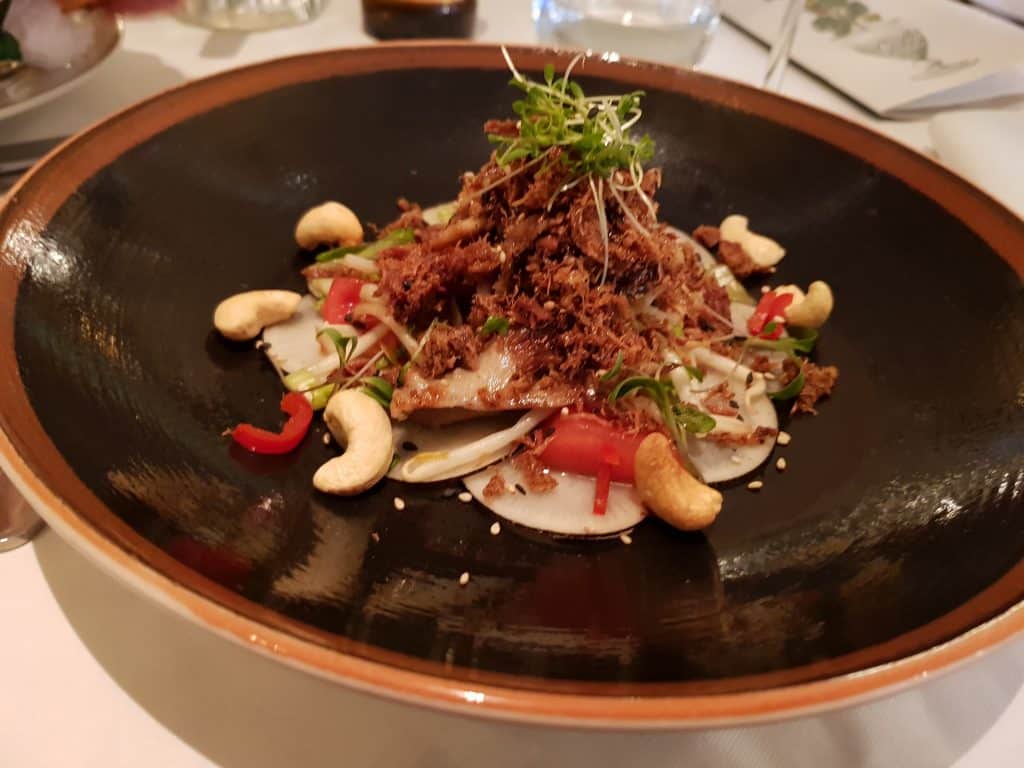 For the main course I plumped for sirloin steak (medium-rare) with peppercorn sauce and a side of chips and creamed spinach. LagerDad had the slow roasted lamb shoulder. We also had more drinks – cheers!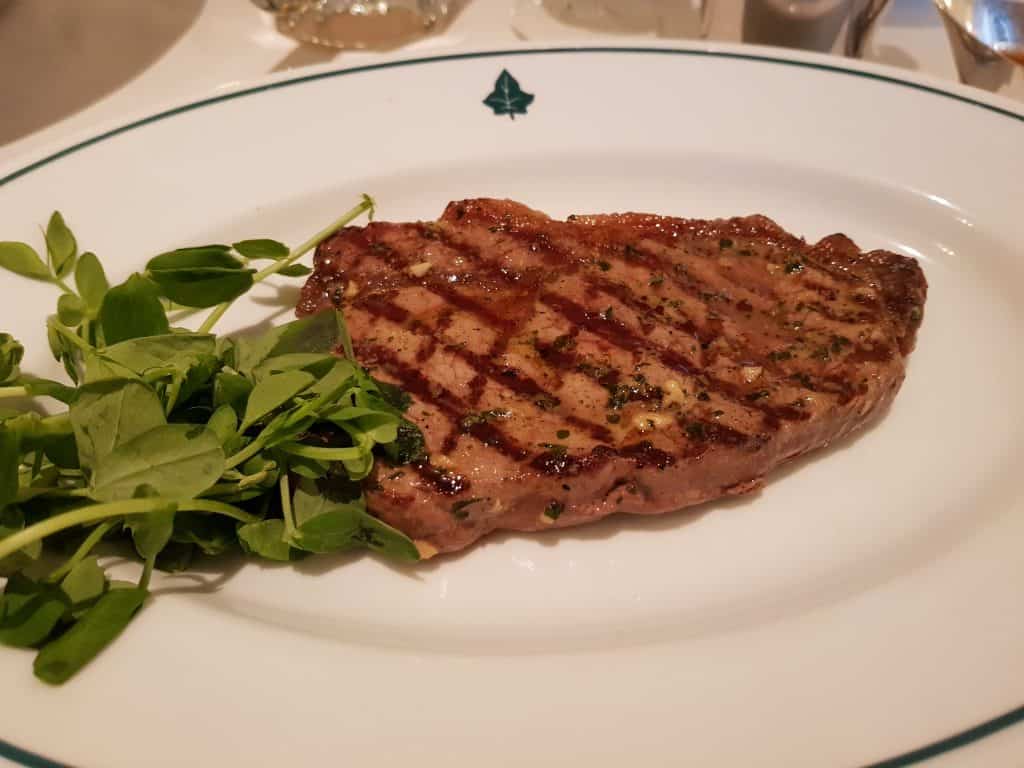 We were absolutely stuffed but we couldn't resist the dessert menu…  clearly I couldn't resist tucking into my pudding before taking a quick snap either…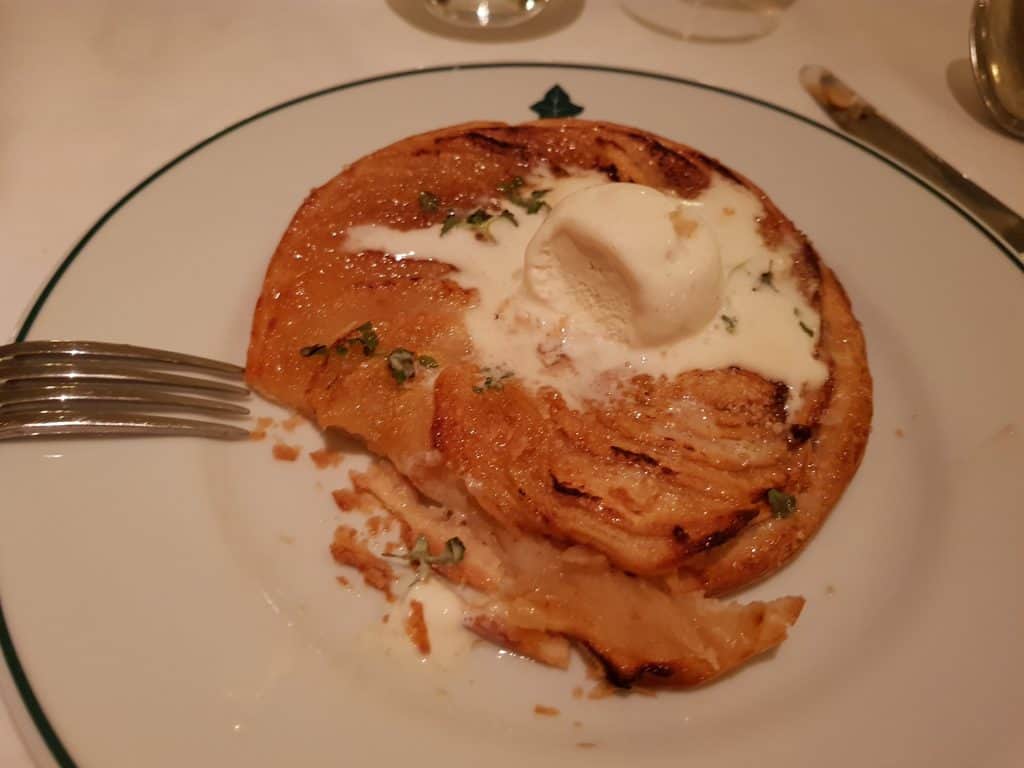 I went for the Apple tart with vanilla icecream and Calvados flambé, which they come and light in the copper pot before pouring – flaming – over the tart (note: it's quite strong – next time I'd probably opt not to have that) and LagerDad had the cheeseboard with three different cheeses, a good selection of crackers and all the usual accompaniments.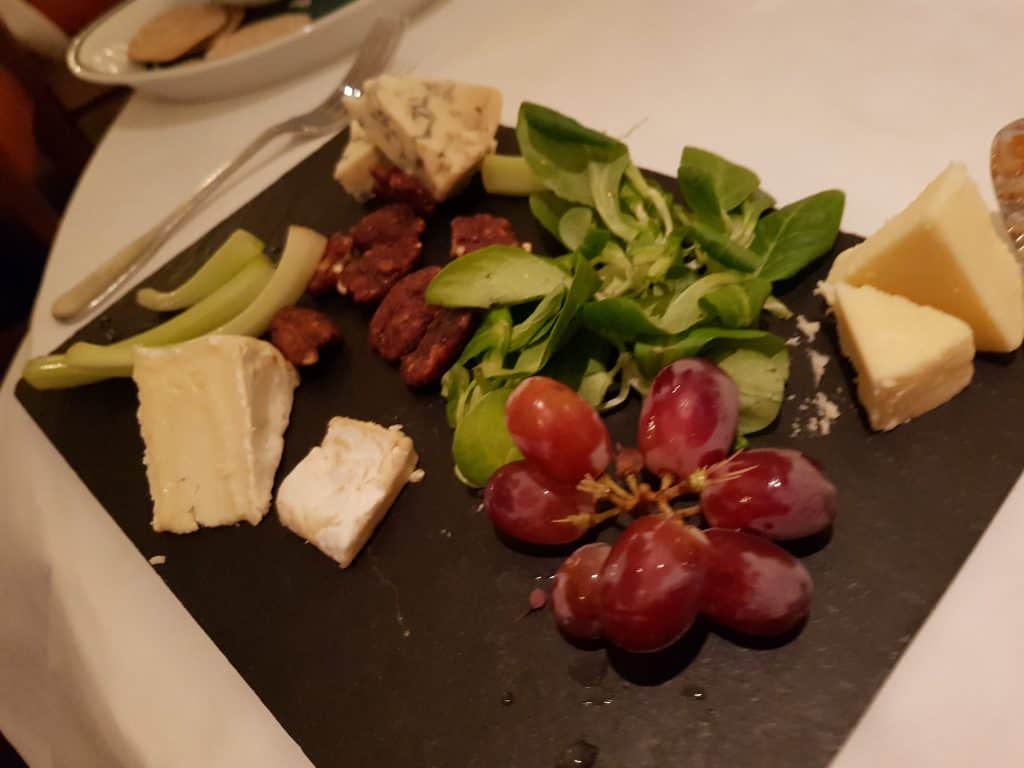 Although the service was exceptional, the staff very attentive, topping up water if it went below a certain level, 'crumbing' down the table during courses and generally being super-knowledgable over the menu and the venue – it wasn't stuffy at all, which I was half expecting and pleasantly surprised to find my preconceptions to be wrong! There were a real mixture of people in there and it was a great atmosphere. We also learnt that it's opened for breakfast, lunch and dinner – doors are open from 8am – midnight most days.
We will definitely be back when we escape on another date night; we weren't rushed at all at any stage of our visit, all the staff (whatever the level) were so polite and helpful and for the quality of food, the price is more than reasonable. I think we may have found a new favourite eaterie!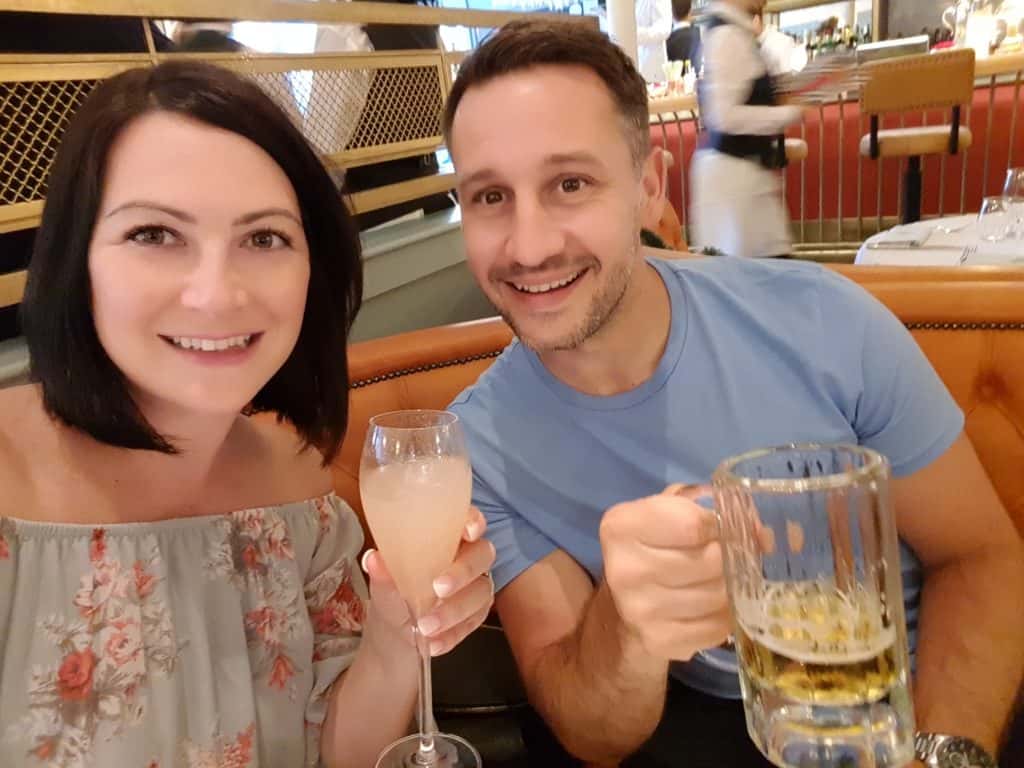 I look forward to eating my way around more restaurants, cafes and pubs to bring you my honest reviews! You can see where else I've been scoffing by clicking here