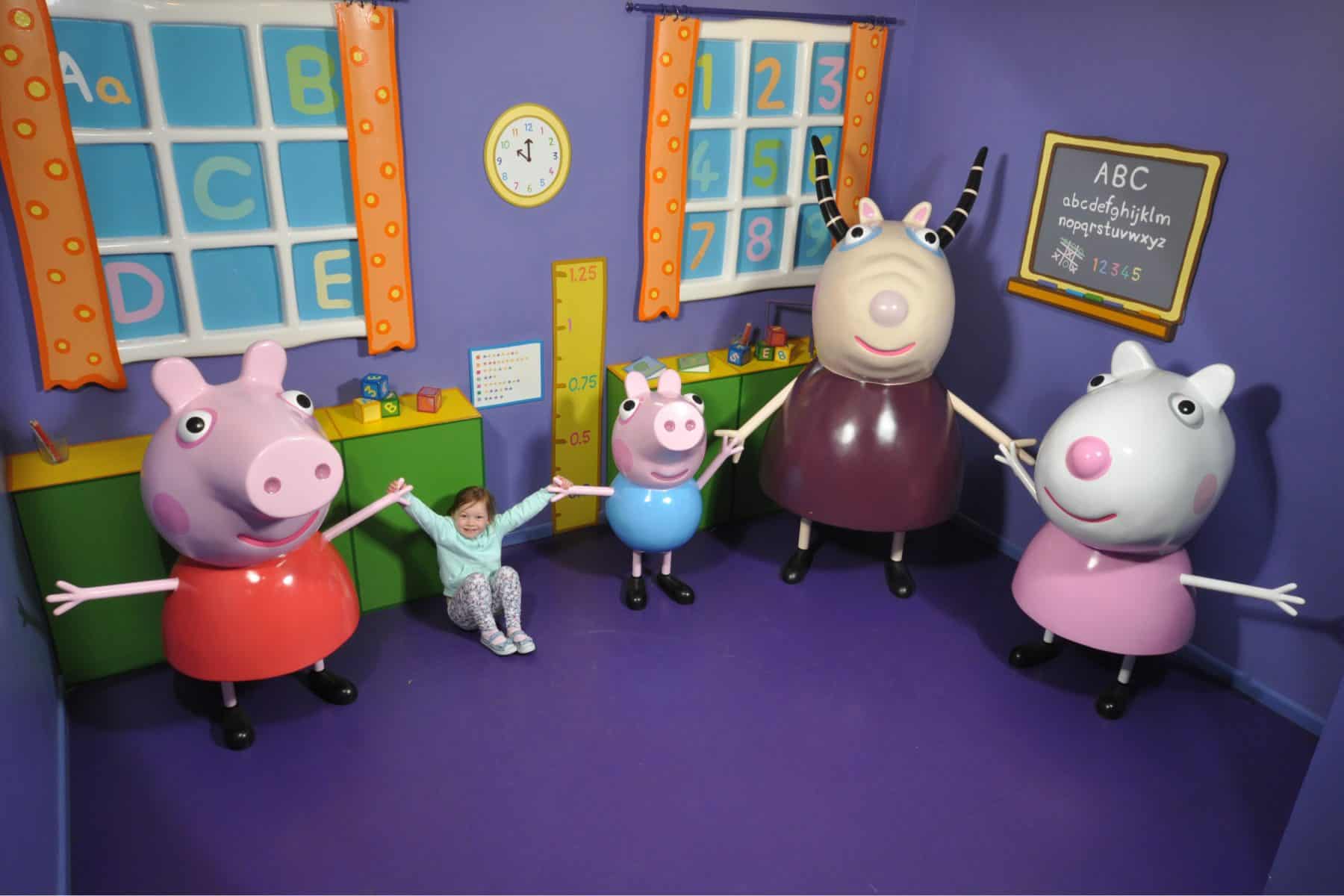 Your children will love these!
Sometimes we wake up on the wrong side of the bed, and it's no different for kids but they just can't express it as well – sometimes they just need something to do that
brightens their day
.
Just like adults, kids have days where they really don't feel up to much; they might feel run down,  just started school and are feeling more worn out as they adjust to the new routine, or they might not have had a great night's sleep. Don't we know that feeling *eye roll*
So what little things can we do to cheer them up?
A trip to a theme park
I've put this at the top of my list because Paultons Park is basically our second home, we're so lucky that it is right on our doorstep, but whenever we go there are always children there that are experiencing the sights and sounds of the park for the first time. And no one is crying…unless it's time to go home! Whether you head to Paulton's, Chessington, Alton Towers or similar – a theme park day is one full of excitement and a memory that the children don't forget in a hurry. Plus with all that excitement, bright lights and adrenalin flying around it's a great way of tiring them out ready for bed!
A New Toy
Sofia used to get a toy or 'something' whenever we went out (which is a lot!) so we had to introduce the marble reward jar. When the jar is full, she gets to choose a bigger toy rather than just getting little meaningless ones, so far it's working well. She doesn't tend to ask for anything now when we go out, but that makes me want to surprise her by treating her to something she isn't expecting! I recently treated Arlo to the cutest wooden train set as I am aware he just plays with Sofia's old toys that she's grown out of; he absolutely loved it. He ran around the house with it and then really got involved pushing it around the tracks – Sofia became the train conductor and they played really nicely together.
And not a Smyths toyshop tantrum in sight as it was an unexpected gift!
Build a den!
Does den creation day sound like a made up day!? Welllllll, it sort of is. But what an amazing made up day it is! Children love nothing more than crawling into the smallest of spaces with blankets, dressing gowns, sheets, towels and any other oversized material that they can prop up on tables and/or sweeping brushes. The most amount of giggles is always when we let them make a den. 
For den day though, go all out, go supersize – put it over the TV and bring a mattress downstairs to put inside the den – grab the popcorn and have a den movie day…you won't even need to change out of your pj's!