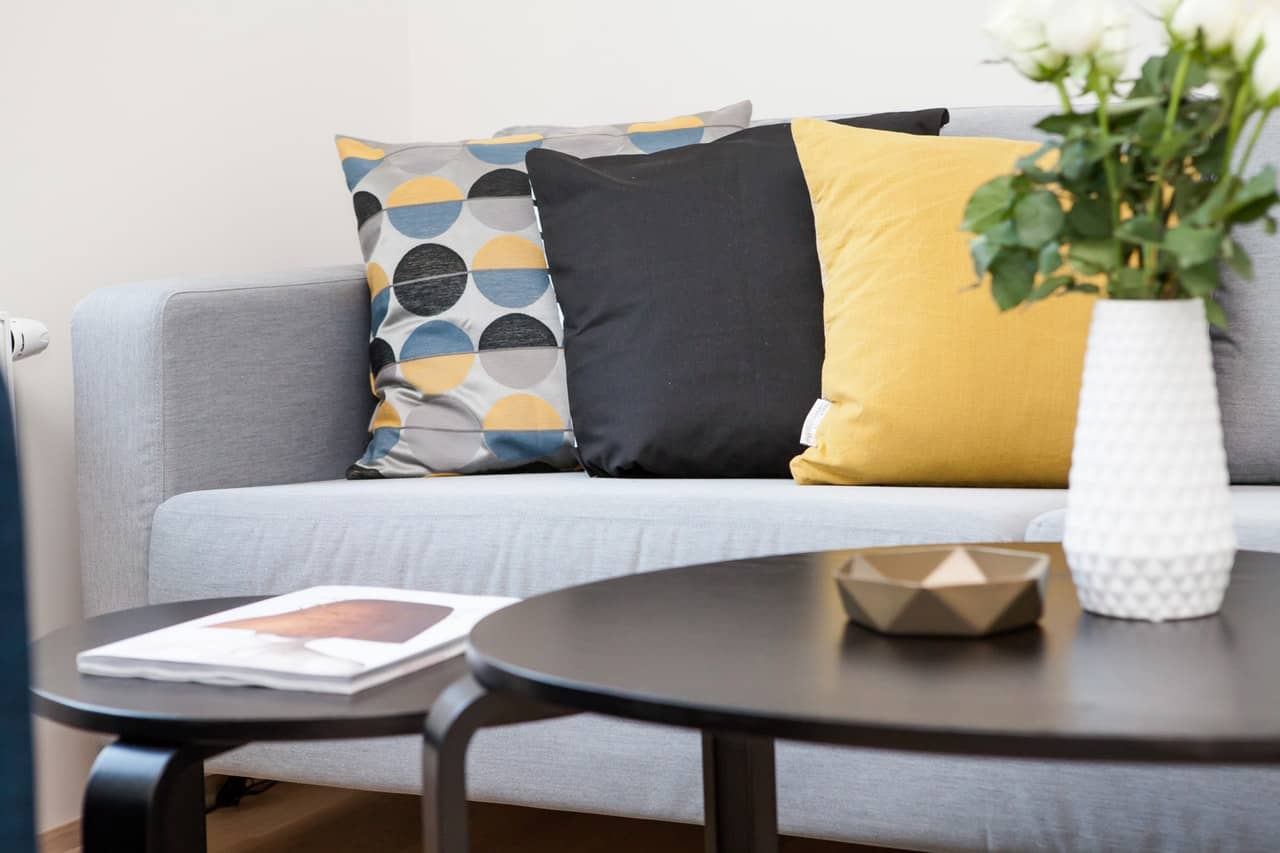 You've got a blank space, baby
When you're
redecorating your home
and deliberating over colour swatches, you have to think about everything that makes your home sparkle; is it the feature wall in the lounge, the sumptuous rug in your bedroom or the mirror in your hallway? For me, it's all about the accessories!
I always feel like it's the details in the room – it's the little bits that you can put your stamp on, and cliché as it sounds, make a house a home. 
The good thing about accessories is that there are no hard and fast rules, LagerDad bloody loves potted indoor plants and diffusers, I'm sure our lounge is the best smelling lounge in the South! You could use beautiful picture framing to display concert or theatre tickets from a memorable time in your life, they may not look great in the lounge but would look fantastic in a study or games room. 
I don't like clutter but I like lived in – after all, who wants to hang out in a show home? Thinking about it, I would actually – but I'd have to lock the kids away indefinitely to achieve it.
So, how can you finish your room to absolute perfection?
Add Life.

Bringing nature into the house is becoming

quite the trend

. People are spending more time in the workplace and at home, which makes the rich colours of flowers and smelling the strength of plants rare. Plants make you feel differently about your home and flowers breathe life and colour into the room that they are in. Accompany these with beautiful, intricate vases and you can feel transported. 

Create Drama.

The power of the curtain is immeasurable in the home, they can add drama to a room that looks otherwise plain. In bedrooms and lounges, curtains add warmth and if they are

floor to ceiling

, they instantly give off a sense of grandeur. Bamboo blinds can filter in the daylight and give the room a calming feeling, whilst pops of colour and pattern can add personality and life.

Choose Lighting.

Lighting plays an extremely important role; the way that you light each room can dictate the mood and the way it's used. You wouldn't have dim lights in a space that you prepare food, but you would have them in a bedroom or a lounge – ideal to chill out in.

Layer It Up.

Rugs add warmth, insulation and texture. If you have rugs in the room that you're in, you are showing that you want to

add depth to the space

. Hardwood floors are no doubt beautiful, but they're not always practical. Far cheaper than carpets, rugs are the perfect alternative to a layered and more textured space.

Feature Wall.

When there are blank space on the walls, you need to fill them up! Take your time with your accessories for a feature wall though; while you want to fill up some blank spaces, you also want to ensure it looks good and not dumped on.
What little touches have you made to your home to make it feel more 'you'?