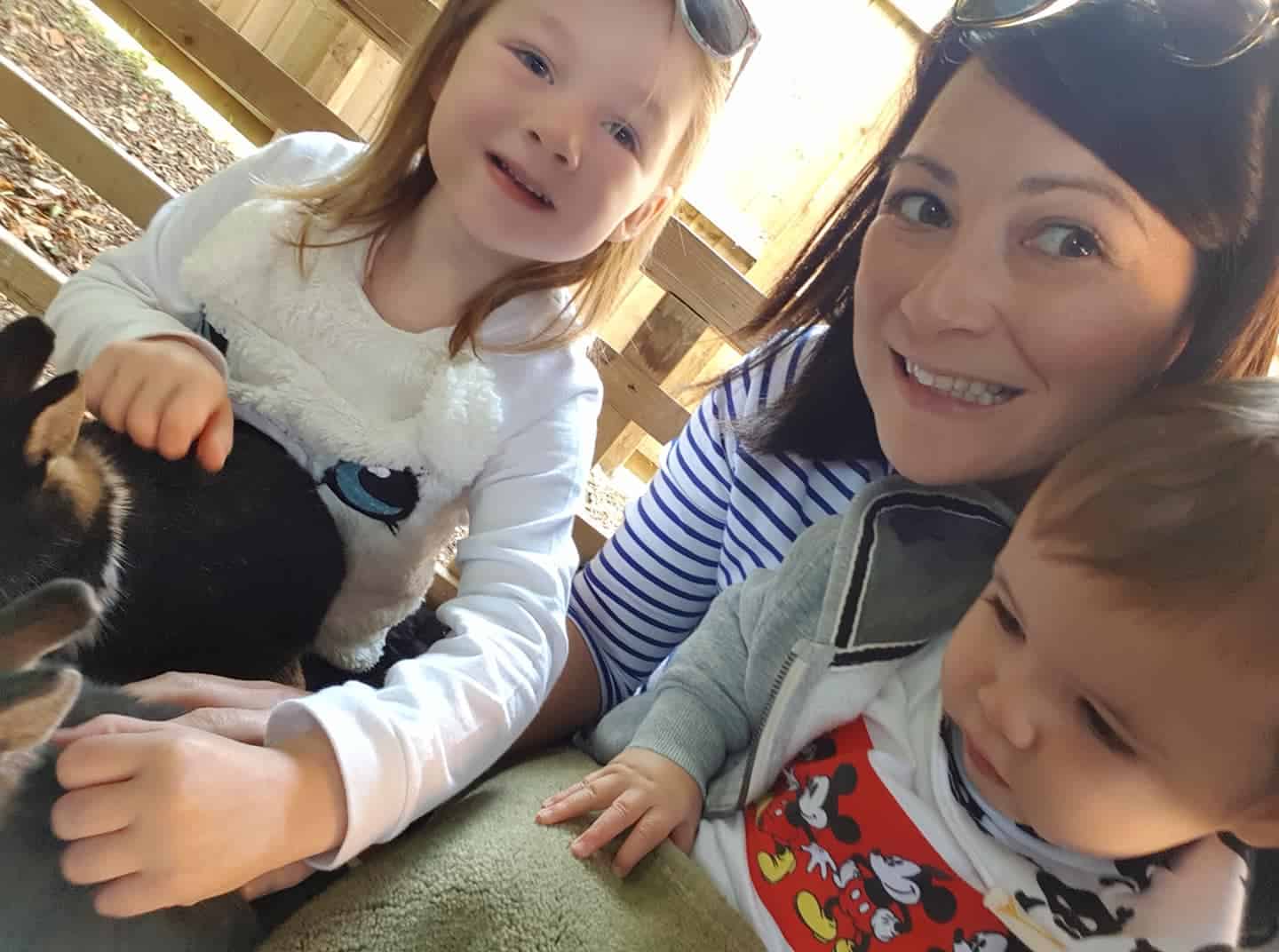 October Half Term Ideas | Days out in Hampshire
It might not be as sunny as the Summer holidays were this year, but there's still plenty of things going on for the kids in Hampshire during the October half term.
Now I'm a fully fledged school mum, I'm sure I'll be in the queue alongside many of you – no more luxuries of going on days out on any day that takes our fancy!
Here's a list of some of my favourite days out with the kids in and around Hampshire:
Staunton Country Park – this is a new one to our list, having been just a couple of months ago.  Based in Havant, the 1830's style farm is home to lots of different animals from pigs (one had just had piglets when we visited and the poor things teets were being sucked within an inch of its life), sheep, Shetland ponies, chickens and our personal favourites – llamas and alpacas!  We brought some animal feed and loved feeding the alpacas, sheep and chickens. If the weathers a bit soggy there's an indoor playbarn to burn some energy off and if the sun shines on your visit then there's an outdoor play area and lots of grass for picnicking and running wild.Return of the Spooky Scarecrow will be running all week and on a couple of the days (24-26th October) they're running an out of hours 'Frightful Farm' session too!
Moors Valley Country Park – one of our all time favourite places to go, come rain or shine. I love Moors Valley for many reasons – firstly, there's so much outdoor fun to be had and secondly it's free, you just pay for your parking. (Some bits, such as the steam train, hiring bikes, Go Ape and the Highway Rat trail, are extras but not doing them don't impact the day by any means) There are two big parks – one sandy version for the littler ones and another for the bigger kids, both next door to each other. There's a huge lake to walk around and watch the Swans (be careful of these, they're not the friendliest!), a visitors centre to explore more of the bugs that you can find in and around the woods and there's also a fantastic playtrail which has recently had new bits added and old bits refurbed – this can take around two hours, but the kids don't seem to notice the length of the walk because they're having so much fun at each play station!On the 24th and 25th of October there are hour time slots for 'The Room on the Broom' story followed by the chance to make your own traditional witches broom. This is aimed at 4-8 year olds.
Monkeyworld – home to over 250 rescued and endangered primates, with 11 different species – there are all sorts of monkeys to be seen around the Dorset rescue centre. We've taken Sofia a couple of times and we have probably spent half of the time laughing at the monkeys swinging about on ropes, smearing their bums up against the windows or pulling their mouths as wide as they can (yep, it not just reserved for the PG Tips monkeys). There are lots of educational talks too – so as well as laughing at the monkeys you can learn more about how they are rescued, fed and their daily routines.
Family workshop at The Mayflower – On 26th October, The Mayflower theatre are running an hour and a half family workshop using drama games, songs and bringing stories to life. Ideal from 18 months – six years. Get your little one learning their jazz hands!
Hillier Gardens – we've recently become members of Hillier's and have already taken many trips to the 180 acre garden (…are you now singing 'Down in the hundred acre wood'? I am.) There are obviously heaps of places to run the kids out, but there are also play features for all ages. There is the tree house, flying carpet and super snake swings – fish in the pond, bamboo tunnels and the wibbly wobbly bridge.
Milkshake Live! at Theatre Royal – every parents morning slot on Channel 5 is coming live to Winchester's Theatre Royal on Thursday 25th October for two showings – 11.30am and 2.30pm. There'll be Bob the Builder, Noddy, Little Princess, Fireman Sam, Shimmer and Shine, Wissper and more alongside two Milkshake presenters and Milkshake monkey! There are still a few tickets left so grab one ready for the half term chaos.
Seacity Museum – based in the centre of Southampton, the Seacity museum educates people on the historic connections with Titanic and the sea – the museum brings maritime history to life through an interactive experience designed for all ages.
Beaulieu to Bucklers Hard walk – we've recently discovered this little beaut of a walk in the heart of the New Forest and it's quickly become our new favourite 'free' family day out. The few times we have done it we have parked in Beaulieu and walked the route towards Bucklers Hard as we have rewarded ourselves at the end with a drink and snack at The Master Builder's hotel. Just as you start the trail there's a little park where the kids can have a swing and a see-saw before setting off for the wild walk. It's about 2 miles through fields and dusty tracks and along by the river (if you don't take the 'direct' route) but it's a really lovely route. We had to send LagerDad back both times to collect the car as little legs couldn't face the return. I think next time we will do it in reverse and start at Buckler's Hard and have a spot of lunch and a wander around the lovely bits of home and garden treats at Fairweathers Garden Centre.
Wellington Country Park – we bloody love Welly Park! There is something for all ages there – a farm where you can pet and feed the animals, a Dinosaur park, sand and water play park, a huge adventure playground, which is really amazing and lots of other parks dotted around on your walks.
There's a lot of spooky goings on too during the half term week in Hampshire – you can have a read of the best Halloween hangouts are in Hampshire here. 
There are lots more fun places to explore around Hampshire but I haven't been to them all yet! Where will you be visiting this October half term?