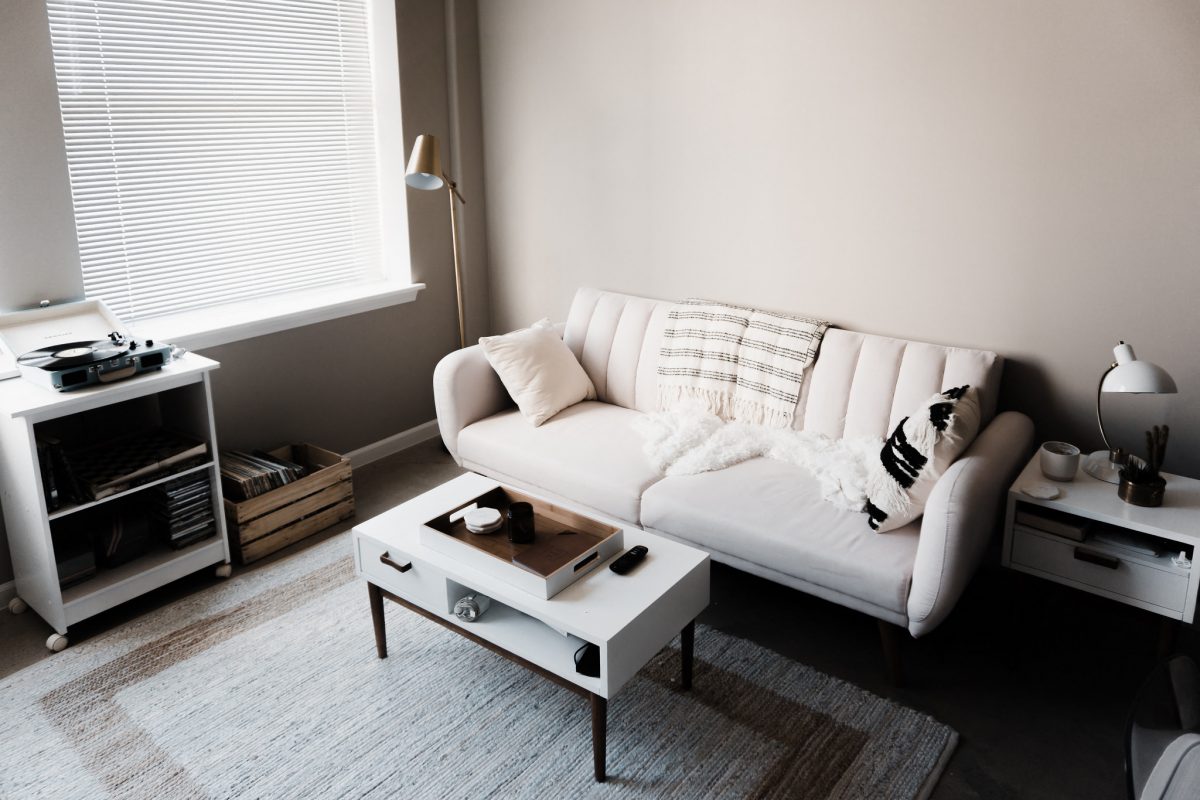 A To-Do list for your home
I'm sure that one of the last things that you'll want to do is add to the list of things that need doing to your home – if you're like me, you'll wish a fairy godmother would come in and solve all of the problems for you (and do the cleaning whilst she's there!)
Unfortunately things that need doing to your home aren't just going to float away if you ignore them. So, perhaps the first thing that needs to change is your mindset about your home. Do you actually like living in it and are happy to do some changes as and when needed? Or are you someone who can't stand the thought of having to come home from work, and know that some of your spare time is going to be taken up by something you're not really that bothered about?
Here's my list of the biggest things that we think you should put on your to do list in 2019, and some of them might surprise you!
That dream renovation
Go big or go home as they say! If you're going to renovate your home, the first thing that will come to mind is the cost of it all. But what if we were to tell you there were ways of getting that cost down, so you might not have anything to worry about. The usual thought with a renovation is that the price is going to be too high to manage, and a lot of the time it is. But to make it slightly more manageable, one thing you could do is to rip all of the things out yourself; we did this when we had our bathroom fitted – it helped to save a day or two of a professional doing it, which cut costs by a few hundred pounds! 

That dream move
Ok, so still sticking with the 'go big or go home', and this one is definitely one of the biggest – and most drastic – that you can do! How about a complete change of scenery in the form of a new home?! When it gets to the point where there is just not one thing about your home that makes you happy with it, then you should start considering whether a move is right for you. Start by having a look at properties and see what is out there for your budget. This is where home envy comes in! When you do find something that really does catch your eye, begin talking to the right people about the moves that you should be making- this could be the biggest and bestest thing you put on your to do list this year!
The missing essentials
Everyone home is like a jigsaw, and there'll be things missing all of the time, because you can't just keep filling your home with things and hoping that it looks absolutely perfect. We tend to go through a cycle of getting rid of one thing, and bringing in another. But when it comes to missing essentials, there are some things to consider – perhaps look at heating and electric systems that tell you exactly how much you're spending at that time, and you can control them from your phone. So if you know you're coming home and the house is going to be freezing, you can simply switch it on from your phone. We DEFINITELY need to do this in our home. 
Another essential  is the simple home comforts, such as a fireplace. Some people have the fireplace, but have no fire in it. Some have no fireplace at all, and chose not to put one in either way – there is nothing better in the winter months than getting in, turning the fire on and getting cosy. Bliss! 
Get to know your neighbours
 So many people live in a street full of people yet never venture out to find out who these people might be! These people could be a lifeline when you need them most – and that's not just someone to take your ASOS parcels in when you're not around. They could be someone who watches your house whilst you're on holiday or who you can nip round to borrow something from when the local Tesco is closed! On another note, if you have terrible neighbours that you feel you struggle to live next to, this could also help. You might be able to build a bridge, and eventually be able to communicate to them all of the issues they have been causing you over time!
*This is a collaborative post.