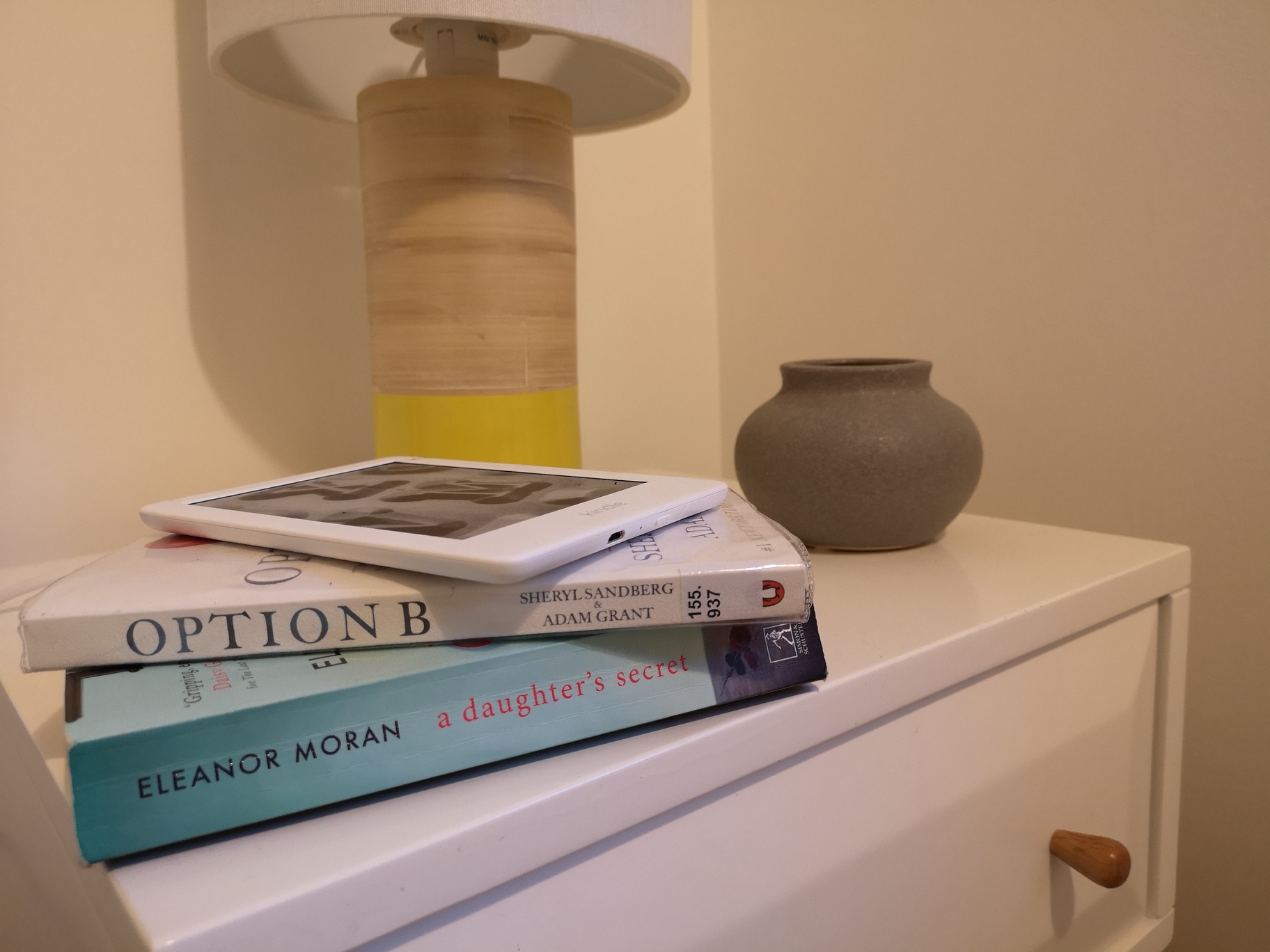 Books I've read this month | May & June 2019
Book club May & June – I've done the double… So big news over the last two months is that I brought a Kindle. I always said I wouldn't but I succumbed and went for a Kindle Paperwhite – it was definitely the Amazon instalment plan that swayed me!
You may remember that in last months book club installment I read Dolly Alderton's 'Everything I know about love' which was great; I LOVED it and rated it five stars on Goodreads.
As I entered into May I christened my new Kindle with the third in the DI Adam Fawley thrillers.
Cara Hunter | 'No Way Out'
"WHAT IF SOMEONE WANTED YOUR FAMILY DEAD?
It's one of the most disturbing cases DI Fawley has ever worked.
The Christmas holidays, and two children have just been pulled from the wreckage of their burning home in North Oxford. The toddler is dead, and his brother is soon fighting for his life.
Why were they left in the house alone? Where is their mother, and why is their father not answering his phone?
Then new evidence is discovered, and DI Fawley's worst nightmare comes true.
Because this fire wasn't an accident. It was murder.
And the killer is still out there…"
The narrative went from past to present and just like 'Close to Home'  I was going back and forth into who could be the guilty party; every chapter I changed my mind – but just like previous reads – the twist at the end was fab. Not necessarily a surprise suspect but the back story behind it unravelling at the end made everything slot into place!
At the end of May/start of June we went on a half term holiday and I took my latest book, but as it turns out a holiday with two active little people isn't quite as relaxing as I'd remembered so all I managed to consume was 2 OK! magazines and a Cosmo!!
As soon as we were back on terrafirma and the routine back in place, I couldn't wait to immerse myself back into a book. So next up in the May book club was a physical book. It was actually a hand me down from a friend;  I wasn't familiar with the title or author but we have similar tastes so that was a good enough recommendation for me!
Eleanor Moran | A Daughters Secret
"Mia is a high-flying child psychotherapist, hoping to be made partner in the thriving practice where she works. But then she takes on a case which will change her life for ever, and bring back the past she has done her best to bury.
Thirteen year old Gemma was the last person to see her father before he went on the run, fleeing from a major criminal trial. The police are desperate to track him down, pressuring Mia to tease the information out of his angry and reluctant daughter. But what does Gemma really know and how hard can Mia push without betraying her?
Both are hiding devastating secrets. Both need the other to survive. Will they learn to trust each other before it's too late?"
I was hooked on this after just a few pages in. I loved the flitting from past to present and really felt like I loved every inch of the story with Mia. There were curves as opposed to twists and turns. Honestly, I found the ending a little  bit disappointing and flat but overall a great read.
I then started reading Sheryl Sandberg and Adam Grants 'Option B', a book I had loaned from the library. I read the opening chapter and I felt emotion, admiration and respect reading Sheryl's story. However I questioned why I had chosen to read the book  and looked at some reviews to see if it was worth carrying on and what I may get out of it.
After reading the reviews, which all sung from the same hymn sheet, I decided to do something I don't usually do and simply return it back to the shelves of my local library and began another one for the month. Lifes too short to be reading books you're not 100% gripped by!