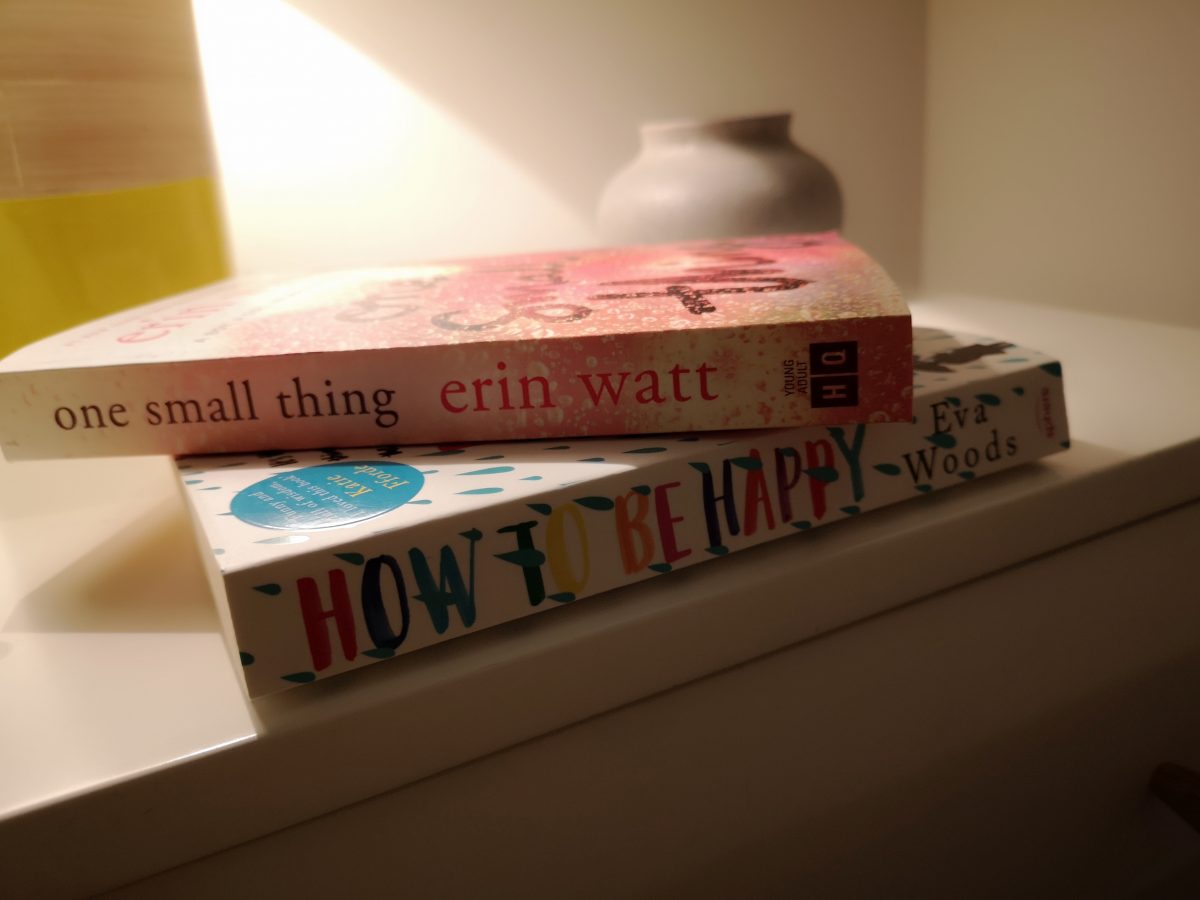 Books I've read this month | January 2019
So I mentioned last month that I had joined an Instagram book club, run by Rachael – which meant my first book of  the New Year was decided! The great thing about a book club is that it opens your eyes to genres you may not have otherwise picked and my first read was one of them.
BOOK ONE
One Small Thing – Erin Watt 
"Beth's life hasn't been the same since her sister died. Trapped at home by her over-bearing parents Beth needs to get out. So when she sneaks out to a party and meets the boy everyone's been talking about she's shocked by their instant connection, and the part he played in her sister's death.
A forbidden romance is the last thing either of them planned for, but the more time they spend together, the deeper their feelings become.
Beth has a choice to make – follow the rules, or risk ruining what she cares about most"
Although some parts of the story felt a little far fetched, overall I really enjoyed this. Watching the story of 'forbidden' love unfold saw me saying how could you even think about it, to willing them to go against the odds and get together. I was silently screaming at the obsessiveness of Beth's parents yet understanding why they behaved like they did. The ending for me was a bit abrupt and felt a bit rushed but overall, really enjoyable, easy reading. I rated this four stars.

BOOK TWO
How to be happy – Eva Woods 
"Annie has been sad for so long that she's forgotten how to be any other way. Until she meets Polly.
Polly is everything that Annie is not. She's colourful, joyful, happy. Because if recent events have taught Polly anything, it's that your time is too short to waste a single day.
Polly has one hundred days to help Annie find happiness. Annie's convinced it's impossible, but so is saying no to Polly. And on an unforgettable journey, Annie begins to realise that maybe, just maybe, there's still colour to be found in the world.
But then it becomes clear that Polly's about to need her new friend more than ever…and Annie will have to decide once and for all whether letting others in is a risk worth taking"
I actually saw this on one of Alice's 'read' lists on Goodreads and falling in lust with the cover, and the title, quickly saw it fall into my Amazon basket!
This was a lovely feel good read with a really important message behind it. Though it had a sad underlying story to it, we saw Polly try to guide Annie through (almost) 100 days of happiness. It was lovely to see how a short friendship could completely change two people's lives and even though we inevitably knew how it would end for one it didn't make it any less sad when it happened. I rated this one four stars.
Want to see what I read last month? Click here! 
I have now joined Rachael, Georgina and Charlotte in launching the 'That Mama Book Club' over on Instagram. Come and join us and let's chat all things books!