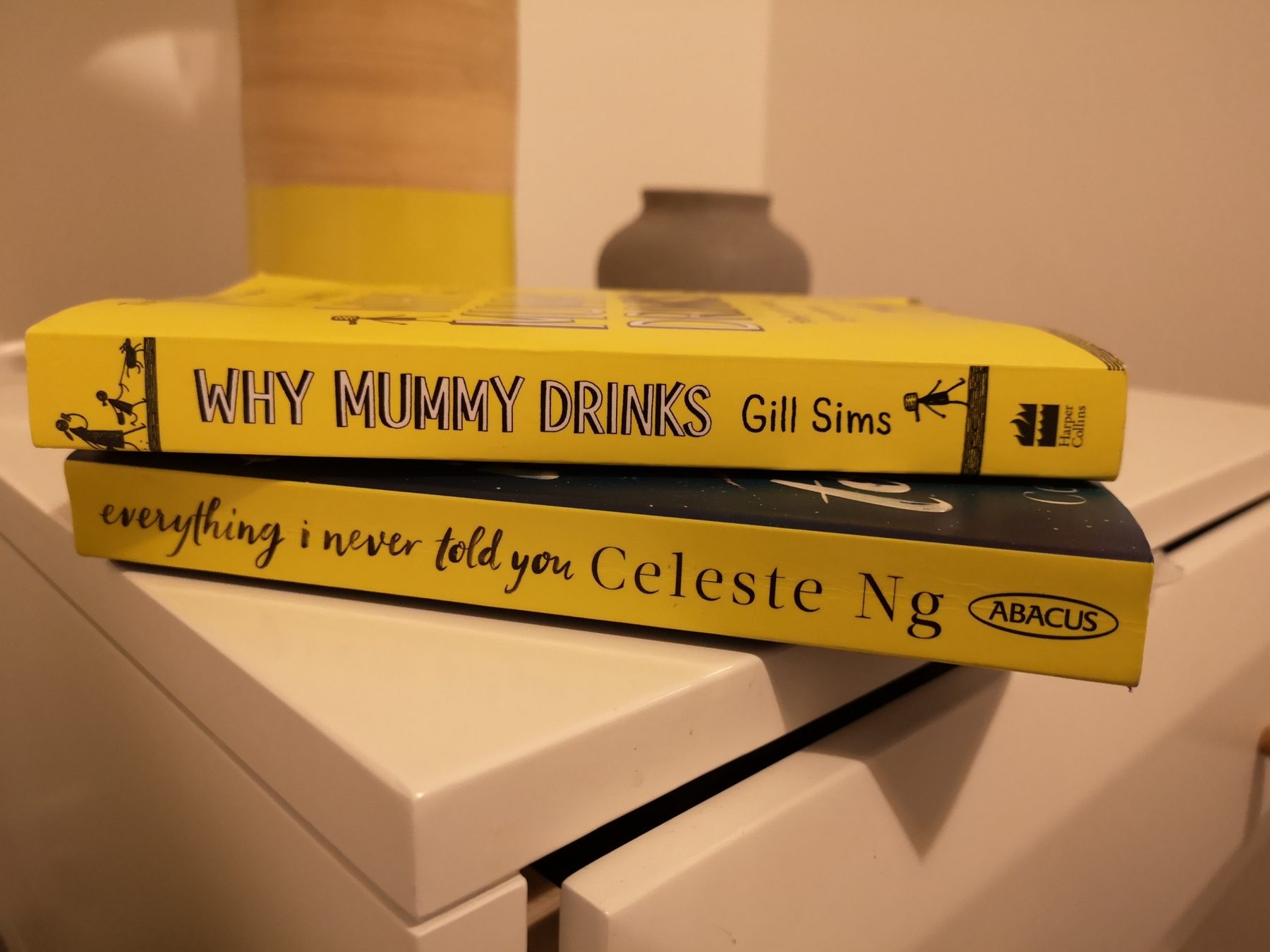 Books I've read this month | July 2019
I reported in last months book club round up that I had brought a Kindle, another month has passed and I haven't turned it on again. I will…. I just had a few pre-Kindle purchased paperbacks that I wanted to get through first.
So first up was one that I had seen recommended on Goodreads and also on various people's Instagram….
Celeste Ng | 'Everything I never told you'
Lydia is dead. But they don't know this yet.
So begins this exquisite novel about a Chinese American family living in 1970s small-town Ohio. Lydia is the favorite child of Marilyn and James Lee, and her parents are determined that she will fulfill the dreams they were unable to pursue. But when Lydia's body is found in the local lake, the delicate balancing act that has been keeping the Lee family together is destroyed, tumbling them into chaos.
I found this book a little bit confusing in places and had to keep rethinking the characters and who they were discussing. You also didn't really get the chance to bond with any characters as there wasn't much chance to explore them or their personalities. I did love the ending though  – it was almost left to your own interpretation of what you thought may have happened to Lydia. An additional twist about Nathan and Jack, I thought was a bit unnecessary and sort of thrown in at the end!

Gill Sims | 'Why Mummy Drinks'
Tuesday 8th September
First day back at school. I am going to 100% nail being a school mummy this year. I can totally do this. Yes, this year is definitely going to be much better – I am absolutely not going to shout at the children, let them stuff their faces with crisps or goggle away on the iPad. And I most certainly will not slump on the sofa at the end of the day, glugging wine and muttering 'FML' repeatedly.
Unfortunately I have not yet actually managed to buy the bento boxes for their lunches or book jiu jitsu lessons, and I will have to learn to like green tea, as it is foul, and I have not yet mastered French plaits, but I am quietly confident that these are mere details in my grand master plan…
It is Mummy's 39th birthday. She is staring down the barrel of a future of people asking if she wants to come to their advanced yoga classes, and polite book clubs where everyone claims to be tiddly after a glass of Pinot Grigio and says things like 'Oooh gosh, are you having another glass?'
But Mummy does not want to go quietly into that good night of women with sensible haircuts who 'live for their children' and stand in the playground trying to trump each other with their offspring's extracurricular activities and achievements, and boasting about their latest holidays.
Instead, she clutches a large glass of wine, muttering 'FML' over and over again. Until she remembers the gem of an idea she's had…
This is a Sunday Times bestseller, but in all honesty it did take me a while to get into it. In fact I started it months ago but kept putting it down in favour of other books. When I knew I was off on holiday, I gathered a collection of books but told myself I wasn't starting a new one until I'd finished this. And I'm glad I did as it did get better as it went on! I'd rate it a 3 out of 5 stars.
Being a 'diary' style book is perfect for those who want to pick up a book and put it down, but I like getting immersed and literally glued to the pages. I was gifted the next book in the series too so I'll see how that compares!

With one new book complete, a half finished one picked back up again and enjoyed – I finish July starting a new one 'The Wrong Knickers', so I will report back on that next month!
What have you been reading this month?